By Michelle Crowe
Off-duty Claudia Schiffer is 1990s perfection.
With the virtual runways looking a little wild and everyone reaching their limits with athleisure, we're all looking for inspiration to redefine how we present ourselves to the outside world.
I found myself swept away on a wave of nostalgia when three different women with great personal style popped into my feeds wearing 1990s suede wrap skirts. I was smitten. Again.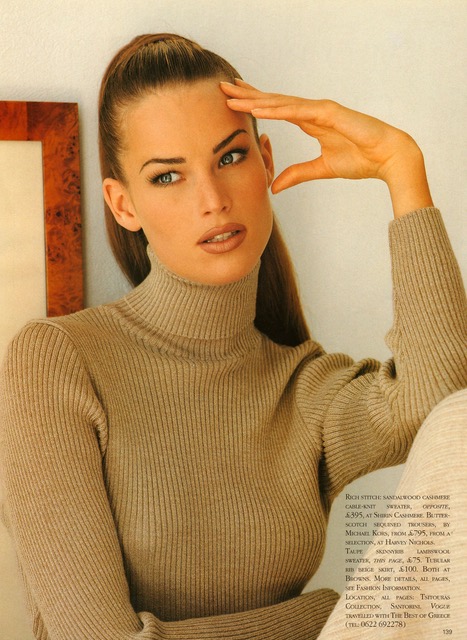 Meghan Douglas in a beige ribbed turtleneck, yes, those are back too.
The 90s revival happening this season may hold the solution for what to wear. The cropped cardigans and high-waisted jeans feel like off-duty staples and the slouchy suits bring back memories of Hollywood stars on long ago red carpets in Armani. It's all quite familiar and comforting, like the banana bread we've all perfected.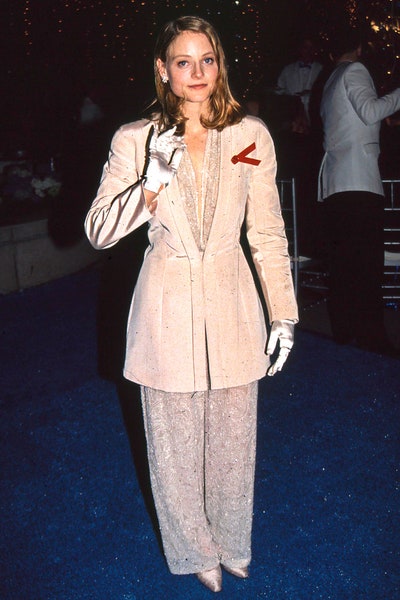 Jodie Foster in Armani. Yay for slouchy suits.
Even better, it's all so wearable without trying too hard. Scroll through any account devoted to 90s supermodels off duty and they all look so effortlessly amazing. Those gorgeous creatures might as well have invented the buzzword "elevated basics."
If you find yourself feeling lost among the clothes you once treasured, use your 1990s favorites as a sort of sartorial north star. If you loved an oversized button-up shirt with loose-fit pants and a flat mule, you'll likely feel like your best self in an updated version.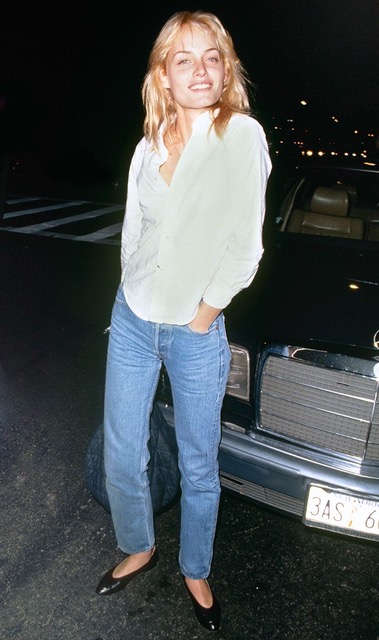 Amber Valetta, timeless yet timely in a white button-front and jeans.
Myself, I let my own suede wrap skirt go along the way, never imagining that one day it would seem like the perfect must-have again. I'm on the hunt for a version in linen this time, to be worn with a white shirt or black t-shirt. It will be a go-to for me as I find my style footing again after a year of being way too comfortable.