Another Grand House, Haseley Court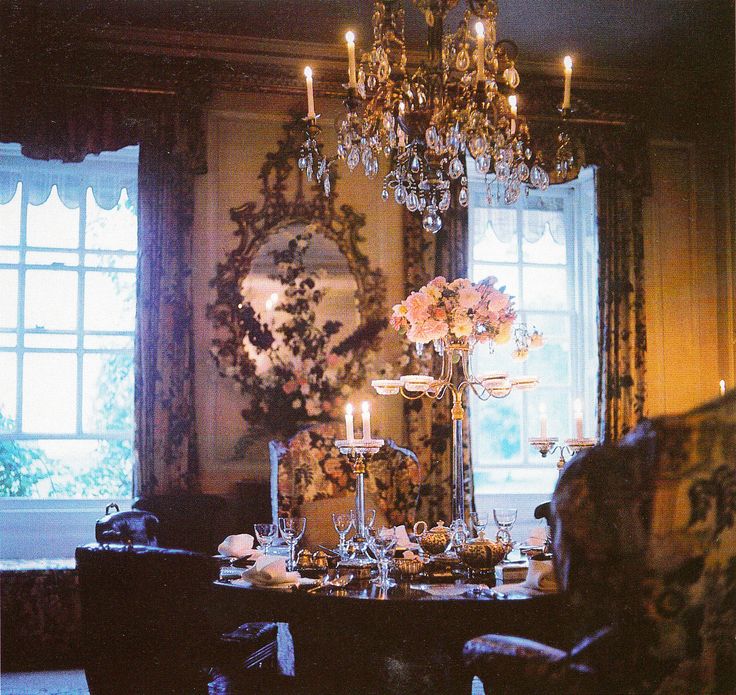 Nancy's  dining room at Hasley Court

By Megan McKinney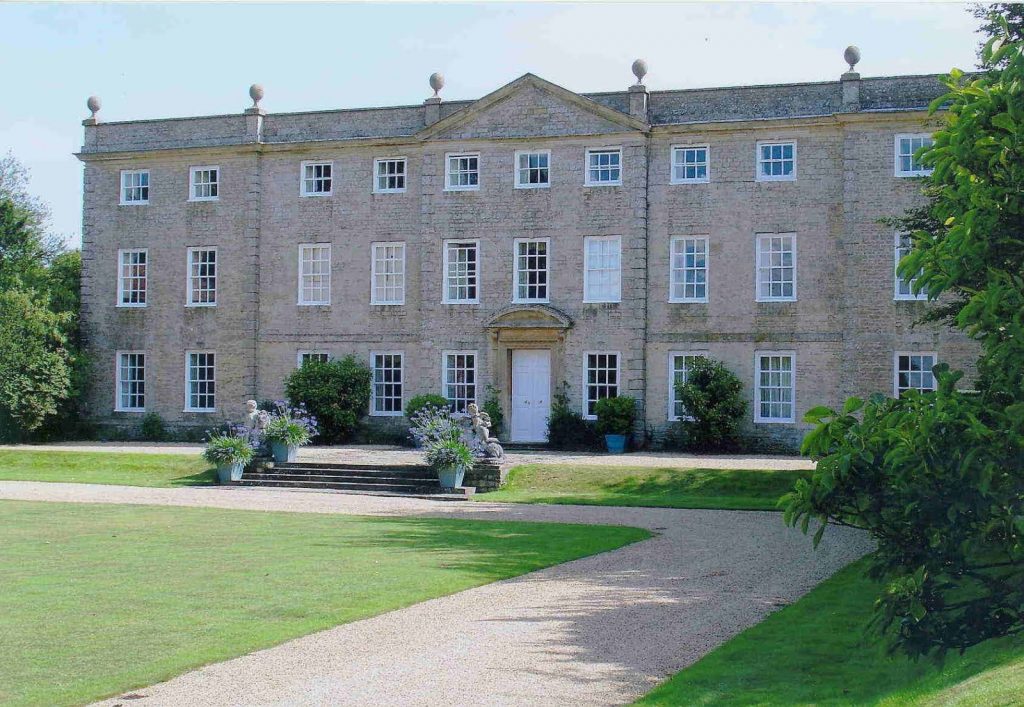 Haseley Court Exterior
Nancy Tree's marriage to Jubie Lancaster was short lived, lasting from August 1948 to the autumn of 1953. Nancy had loved being back in Kelmarsh however and was sorry to leave.
It was said about Nancy, although she and Jubie "had been having an affair for years prior to their marriage…that it was the suffocating, day-to-day intimacy caused by their marriage that made her realize why they were successful as lovers and ill-suited as husband and wife."
In 1954, Nancy bought Haseley Court, an 18th Century house in Oxfordshire. Above is Haseley's welcoming entrance.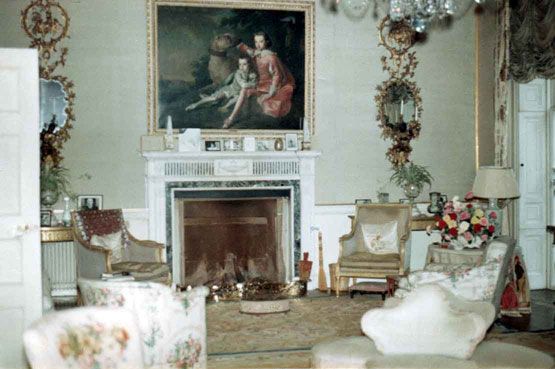 The saloon at Haseley Court was a long, exquisite room, the most formal in the house.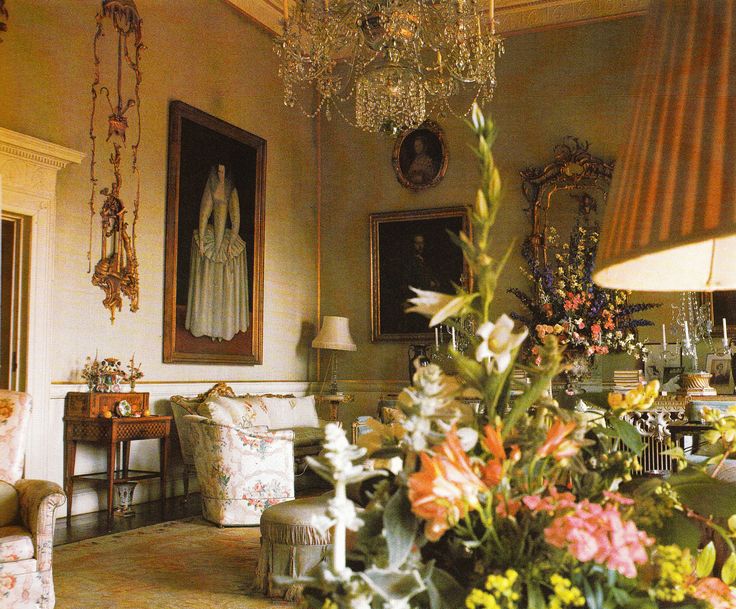 In this view of the saloon, its fireplace—out of the frame—is to the left. The view, however, shows a portion of the room's immense 30 branch Waterford chandelier, "among the finest ever made."
It is Nancy's library at Haseley Court, with its marvelous mix of formality and coziness, that makes the viewer want to move in and stay.
Also tempting is the 46-foot-long gothic bedroom, rescued from an ancient medieval portion of the house.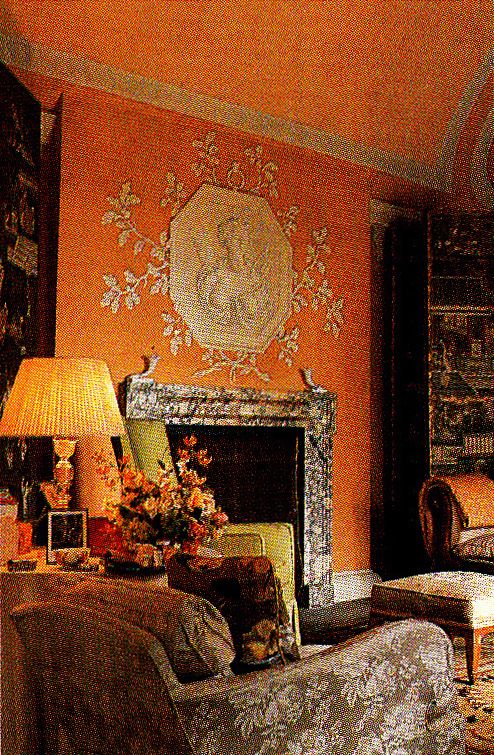 The fireplace sitting area was half-way along the stretch of the gothic bedroom.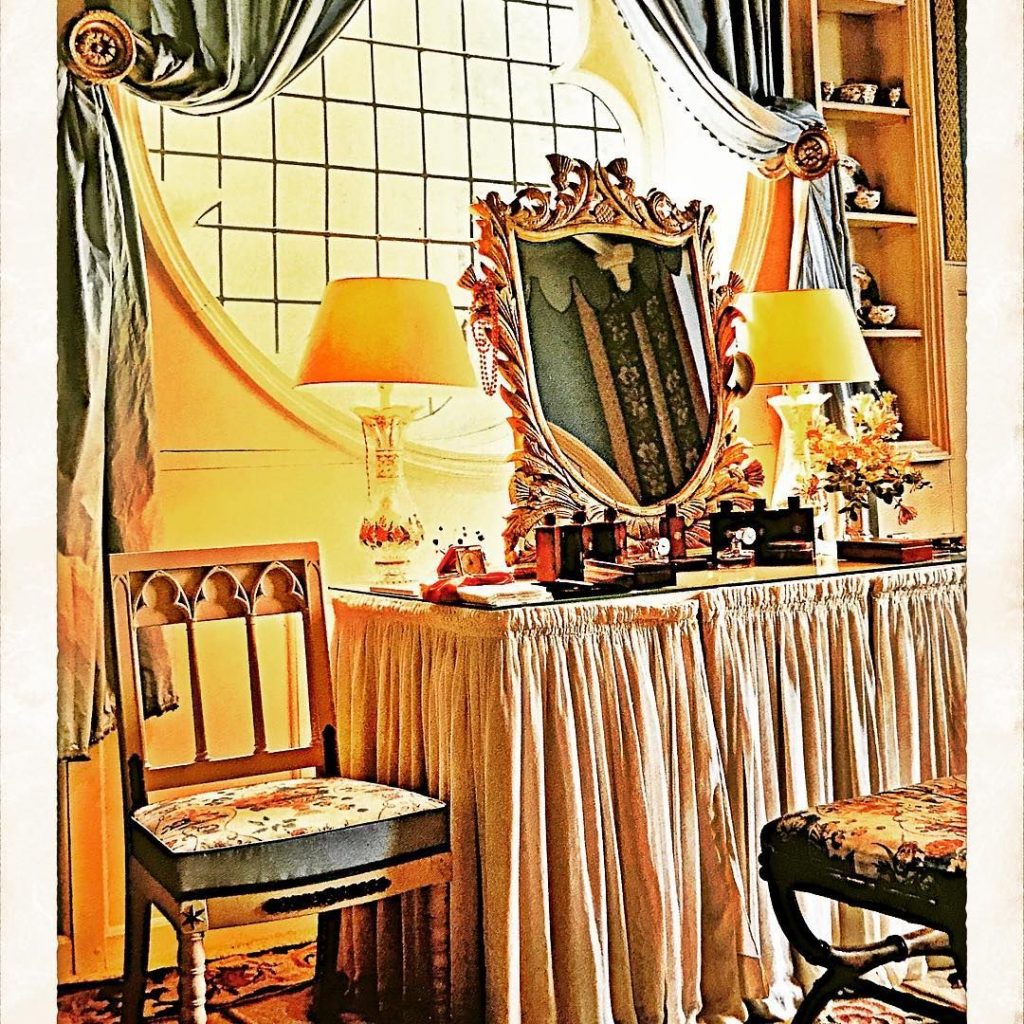 Nancy loved bathrooms and had eight installed when she bought the estate. This bathroom adjoins the gothic bedroom.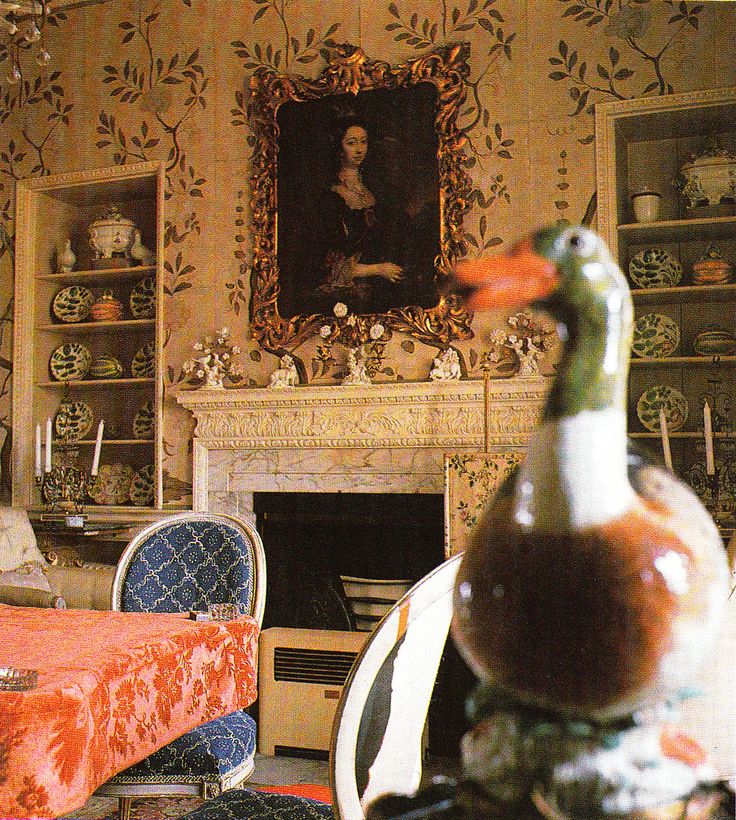 When Nancy accompanied her aunt, Lady Astor, to stay with the Swedish royal family in the Palace of Drottningholm, she admired the painted wall covering with the thought it would be perfect for this card room, which was used as a winter breakfast room. The King had samples made for her, which she had copied. When the room was complete, no one could tell the original from the copy.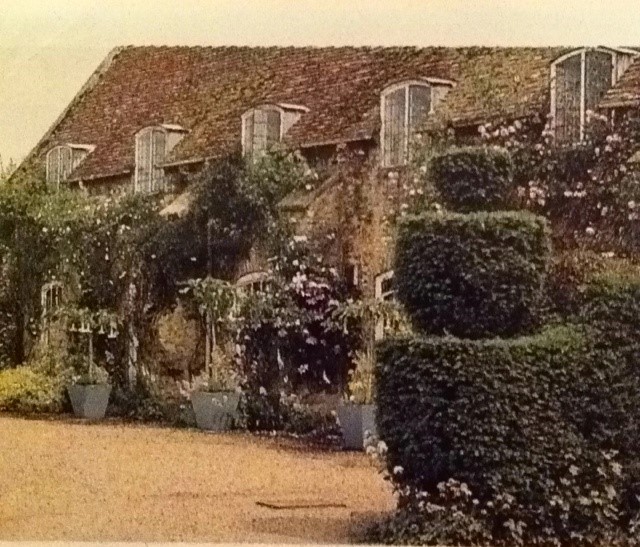 In the early 1970's, Nancy sold Haseley Court to Lord Hereford and moved to the property's coach house, above.
The charming coach house sitting room was delightfully cozy rather than grand.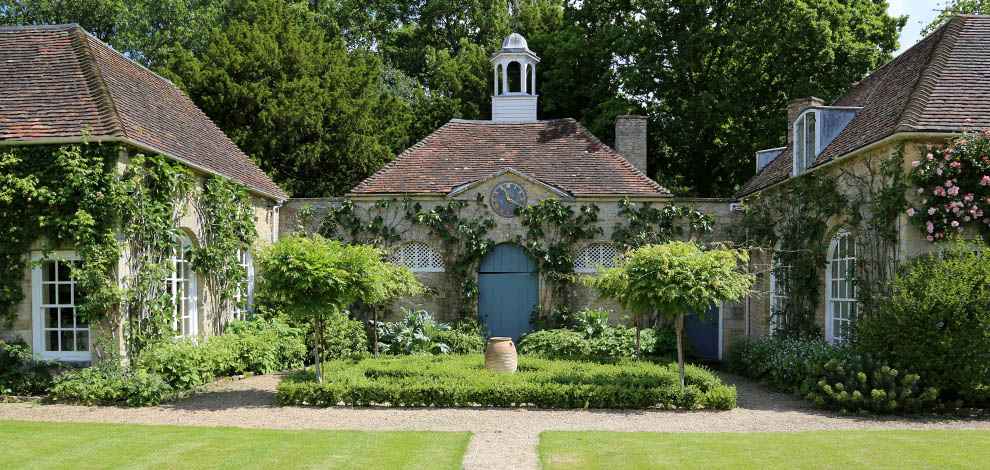 This is Nancy's view from the coach house to other garden buildings on the Haseley Court property.
Classic Chicago Publisher Megan McKinney's A Rich Life with the Trees series in Great Chicago Fortunes will continue next with Nancy Lancaster's purchase of the legendary English interior design firm Colefax & Fowler.
Edited by Amanda K. O'Brien
Author Photo: Robert F. Carl