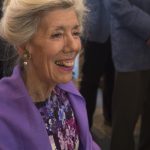 BY JUDY CARMACK BROSS
"Summer Thornton is a modern maximalist and a virtuoso with color, layering bold hues and vibrant patterns with abandon. She is known for her mix of vintage and new items, which is how she arrives at collected-feeling rooms that are completely fresh and of-the-moment yet hold onto their good looks for years. She encourages clients to decorate without fear, especially the fear of what their mother or mother-in-law might think. We love her use of classic fabrics from Brunschwig & Fils and the welcoming qualities of her rooms." — Classic Chicago Style Editor Michelle Crowe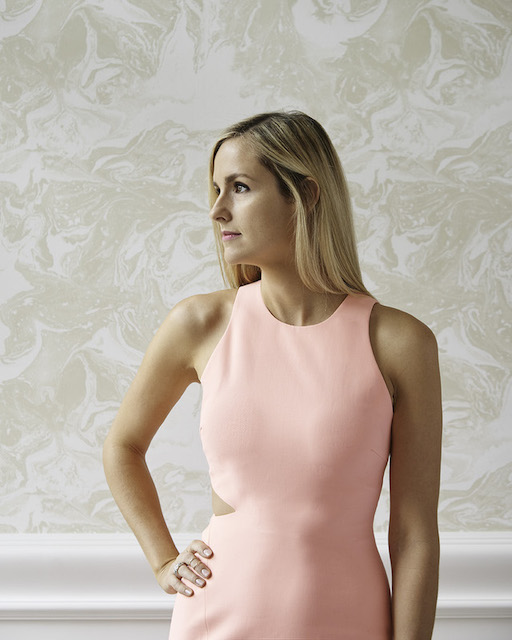 Summer Thornton. 
Fascinated by her knowledge and use of color we asked Summer Thornton to tell us about her work—and loved her concept of color as a concert, and a bit of whimsy as a must.
What is your theory of color?  You are known for your beautiful use of it, tell us how to best make it work for us?
"Yes a lot of people come to me for my use of color and pattern. Really I think it's a feeling. I don't have a methodology or a checklist of what makes colors work together, its innate to me, and that's what I think makes it feel refreshing and original. When the work is formulaic, it feels formulaic, and it loses its sense of whimsy and lightheartedness. I think a lot of people try to use certain color 'rules', which I find oppressive. Instead I actually try to NOT match colors, and to combine a broader range of shades and hues in every room. Think of it like a musical concert…would you rather it be a solo or a full orchestra? Would you rather they play just 1 note over and over again or a wide range of notes?  Your home should be the same."
Do you have favorite colors?
"Yes I have colors that I like on any given day, but they change every couple weeks (or even day-to-day).  I don't have any colors that are 'go to' colors…I just don't believe in that. Nature is so varied and even the color of grass changes from spring to fall, so I think homes should have that same variety and range of colors."
It's summer!  Do you advise making little changes in decor that reflect the season?
"Yes I always do little things to freshen and lighten spaces for the spring and summer season.  Swap out darker lamp shades for white or light florals, trade candles for diffusers, swap heavier throw blankets for light and airy ones, and I'll even swap out a few rugs seasonally."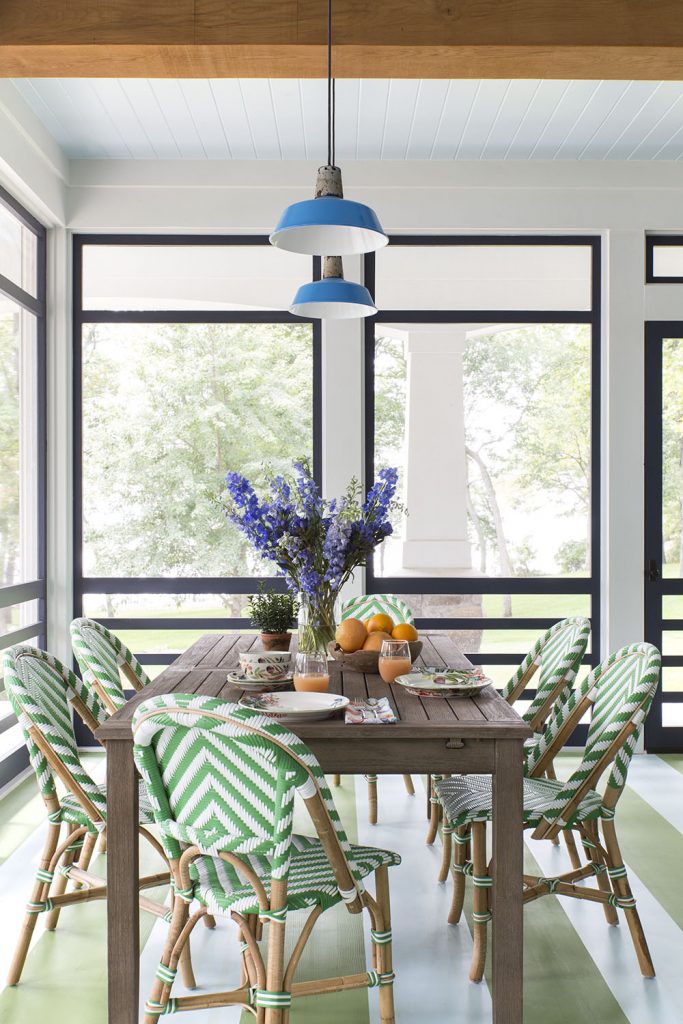 Nothing says summer like this beautiful lake house porch.
Do you have a favorite room that you love to do?
"I love them all for different reasons. Powder rooms are fun to make this wild impact—they are little hidden jewels. Foyers set the tone for the house. Dining rooms are for drama. Living rooms are the place to create mood. They're all fun for different reasons."
Wicker Park powder bath. 
Is design a lifelong love? Did you start with your dollhouse or your room as a child?
"Yes absolutely. I've loved design since I was a child. I can still remember picking out a wallpaper border when I was about 2 or 3 years old. My mom didn't get the one I wanted!  And as I grew older I always was the one creating theater in spaces…my college dorm room had draperies, a tent, etc. Thankfully my taste has improved over the years, but I always was interested in how decor can change the way you feel in a space."
How would you describe your work, and your favorite part of it?
"I think my work is fresh, vivid, life-giving, and whimsical but still based in classicism and traditional design. But if you look at our work, there's really quite a huge range in aesthetics. We try to learn about each client's style and tastes and then bring that to life in the home.  My favorite part is creating art that captures the imagination and drives conversation when you walk into the space."
Do you work on many second homes and do you believe that the feel should be different?
"We work on a lot of second homes that people use for vacationing and yes, I do think oftentimes we're trying to create a feeling that's a little different than their primary residence. I just try to channel that part of the client, but the two homes should still look and feel like they're owned by the same person, but its just a slightly different part of their persona – typically a bit more relaxed and lighter."
What would be your advice for people who look around and are tired of their surroundings and want to make a few changes right away?
"Do it. I think oftentimes people are frozen by fear, and instead they should just go for it and change things up until it feels right."
 How do you first begin a project?
"We talk with each client about how they'll use the house, what they like, what they dislike, and then we start to pull inspiration images together that have the right mood or feeling. That usually sets the tonal direction and then I work with our team to pull together elements that have the same feeling or mood."
Many people have collections that they want to display, how best to do that?
"I love collections. It shows you have interests and passions and frankly are sometimes a little bit quirky or weird. That's great! Sometimes we display them together, other times we'll spread them out throughout the home. Just depends on the collection."
Equally so, how do you work with a person's art?
"For some clients they have existing art collections that we weave-into our design plans. For others we help them build their collection as part of our design process."
Are there new trends in decorating that you are currently observing that you hadn't anticipated?
"I really try to avoid trends. I think trends in design are the Number One way to have a home look dated in a few years."
 What is a big challenge you have faced in dealing with a client?
"Every client is different, and that's part of the joy and part of the challenge of my job. I'm a designer and creative person first, but also at times I'm a therapist or really good friend who our clients tell intimate details of their life to. It helps us create a home that meets their emotional needs as much as their practical ones."
How do you like to work with client?  What is your philosophy?
"My philosophy is that my job is to understand the client's tastes and style and then elevate it beyond what they could do on their own."
How do you achieve the most livable urban homes where children's fun and animals are welcome?
"I'd say three-fourths of our clients have pets and or children. We have most upholstery protected and stain treated before delivery, but also we make decisions about selections to help hide pet hair and juice spills."
For further information visit: SummerThorntonDesign.com
Or call her office at 773.360.8442