By Michelle Crowe
Katharine Hepburn on the court.
With the US Open in full swing and Serena Williams back on the court and in the news, we're hitting the courts this Labor Day weekend inspired by a love of the game and its delightfully fun to wear outfits.
A joyful Tennis Lady ad from 1980.
First, a look at Serena's headline-making tutu dress. Designed by Virgil Abloh for Nike, it was just what the 23-time Grand Slam winner wanted to wear for her return to Flushing Meadows.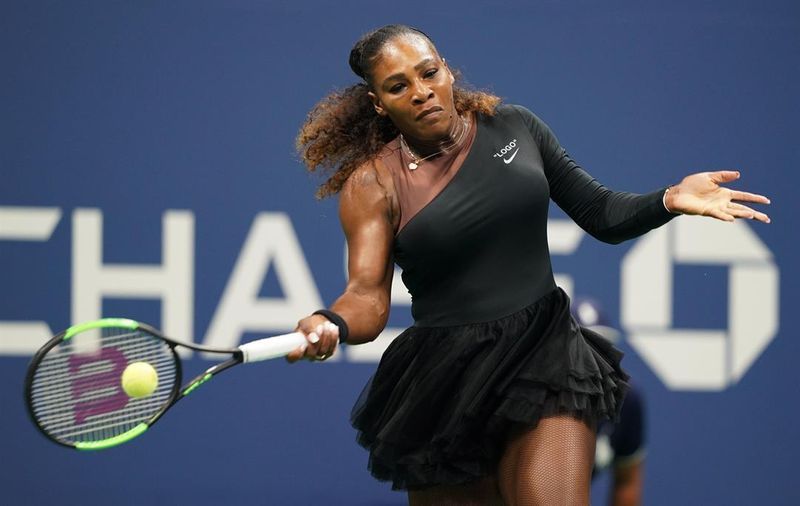 Serena Williams in Virgil Abloh for Nike.
As Serena told Vogue.com, "When I first tried on the dress, I felt very strong and feminine at the same time. It has all the really strong elements, from the leather to that really cool stretchy material. I felt so feminine in the tutu, which is probably my favorite part of it. It really embodies what I always say: that you can be strong and beautiful at the same time."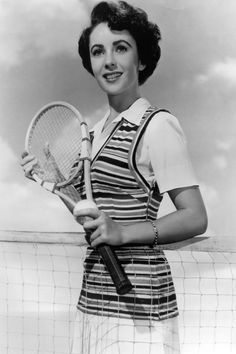 Elizabeth Taylor with racquet in hand.
For those looking to shake things up at their next ladies' guest day, a limited number of Abloh's design – in club-friendly white, will be sold in the next few days.
For most, it's just too envelope-pushing for local wear. That's fine too. Tradition has a place. Julia Reed, the genius writer, has woven a tale into her essays of being made to change before dinner with her grandfather at Belle Meade Country Club in Nashville because he felt her original choice was not suitable. Upon arriving at the club, they crossed paths with a man in a tennis dress and bloomers. When she asked why this did not raise an eyebrow while her own avant garde ensemble was deemed unacceptable, Julia was told that the all-white dress was in line with dress code requiring all players wear white.
Roger Federer in custom Nike.
It's brilliant that traditional whites, Roger Federer's custom Nike monogram and modern technical gear can all mingle on the courts. Here's to the game of kings.