By Judy Carmack Bross
Melissa Leet, 2019 Celestial Ball Event Chair Lilly Farahnakin and Adler Planetarium Women's Board President Meg Sauer.
The  $1.8 million raised at the Adler Planetarium's recent Celestial Ball was over the moon, the dinner program celebrating the 50th anniversary of the moon landing out of sight, and a finale featuring a cosmic viewing under the Planetarium's iconic dome left the 600 guests star struck. Bravos belong to the Women's Board of the Adler Planetarium, its President Meg Sauer and Ball Chair Lilly Farahnakian.
Adler Board of Trustees Chair Pradip Patiath.
Board of Trustees Chair Pradip Patiath welcomed Apollo 8 and Apollo 13 astronaut Captain James A. Lovell, Jr. and One Giant Leap author Charles Fishman for an in-depth conversation during dinner touching on personal stories from on the ground and in the sky during the Apollo missions of the 1960's. The conversation illuminated the triumphs and setbacks that unfolded in the global race to the moon.  United Airlines received the 2019 Corporate Partner Award.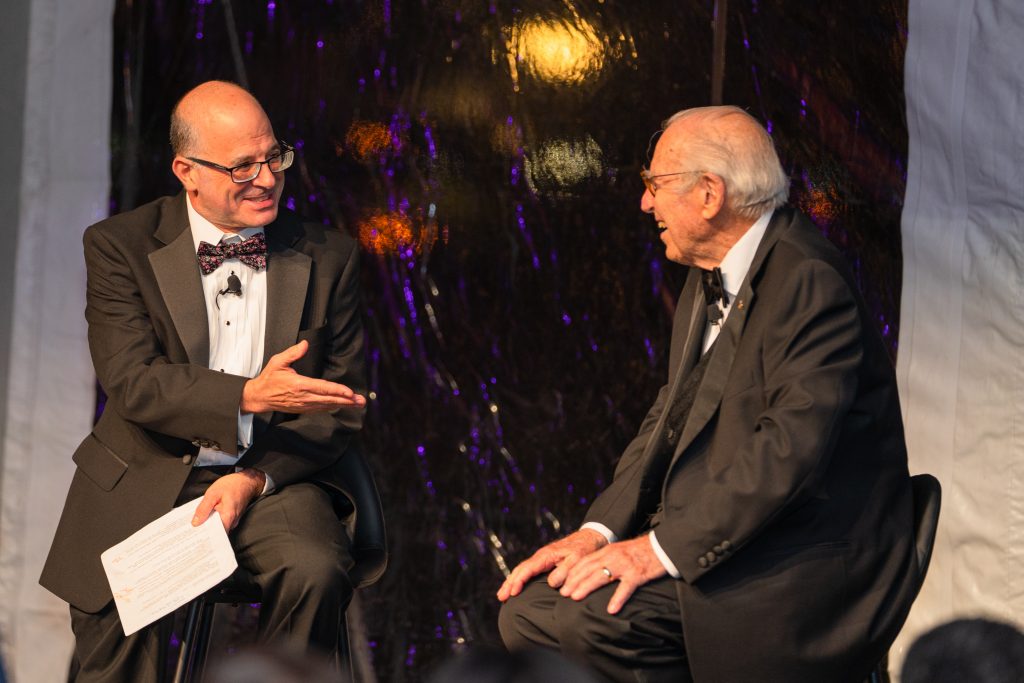 One Giant Leap author Charles Fishman and Captain James A. Lovell Jr.
Funds raised for the Celestial Ball support the Planetarium's programs including outreach to teens who have become a part of its scientific community.  Since 2002, the Women's Board has been the Adler Planetarium's starring partner in supporting science education programs, research, and community outreach. The Women's Board is vital to the museum's efforts to reach underserved youth—with a special focus on young women—in the fields of science, technology, engineering, and mathematics (STEM).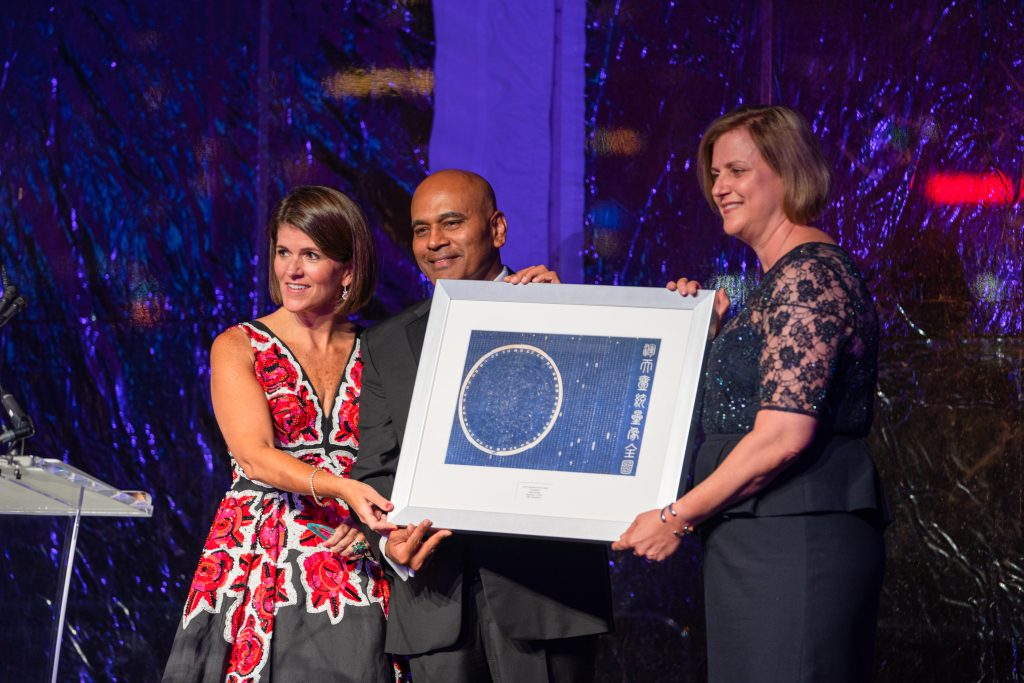 Meg Sauer, Pradip Patiath and Linda Jojo of United Airliness, the Corporate Partner Honoree.
Beginning with interactive experiences during cocktails which highlighted Adler 2019 offerings and ending with a pop up jazz lounge complete with cosmic visualizations projected on the dome in our Grainger Sky Theater, the evening proved that the phrase "the sky's the limit" extends to the distant cosmos.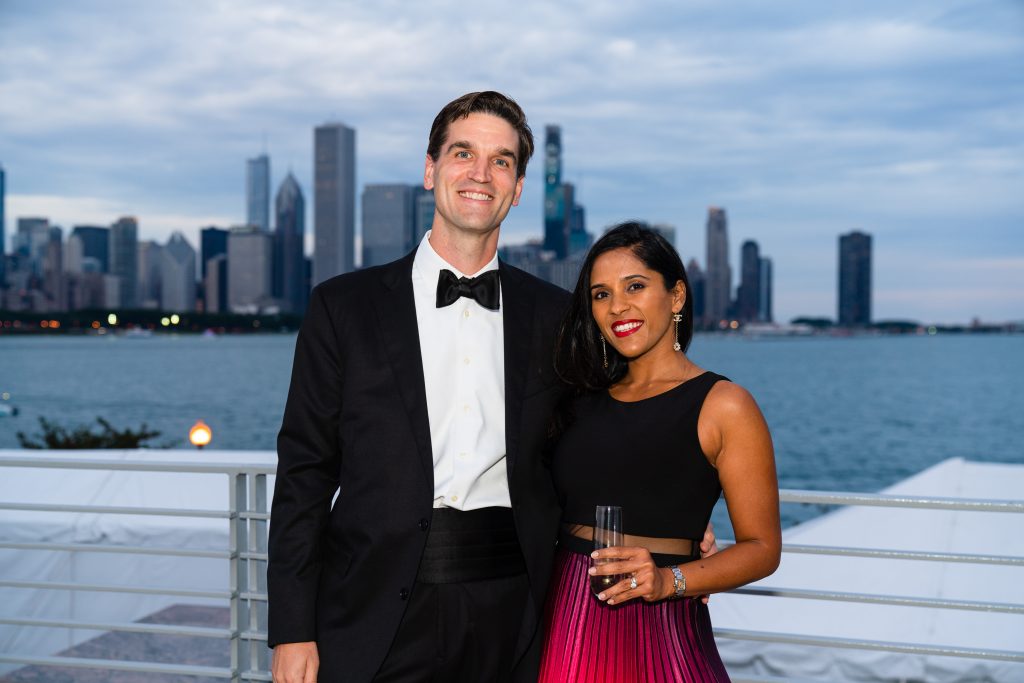 Jamie and Megha Whiteman.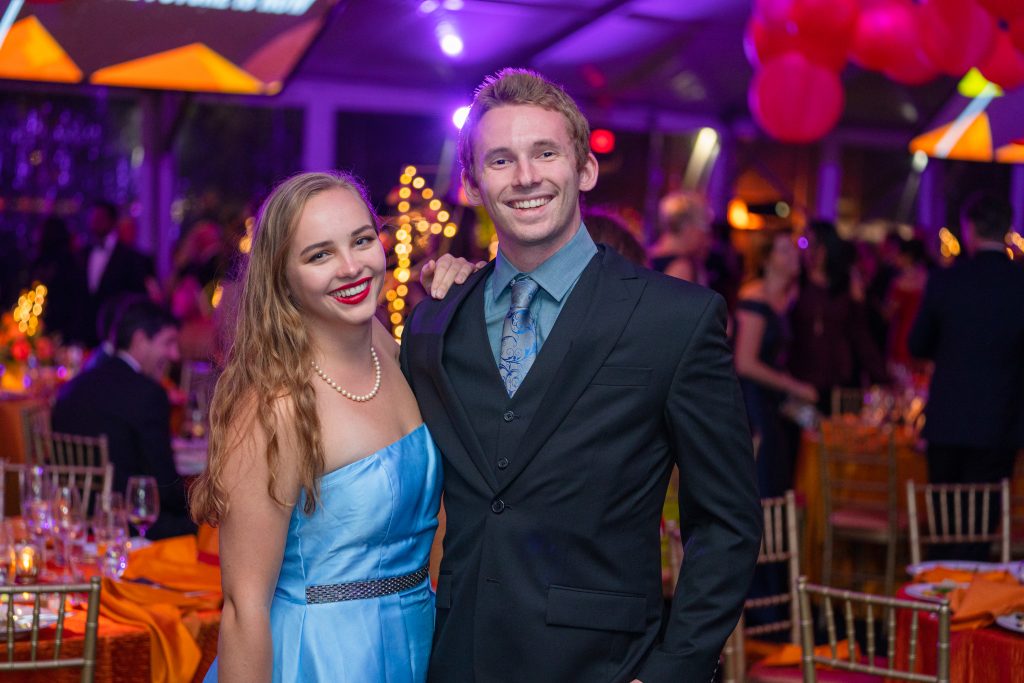 Rachel Hughes and Ryan Miller.
Jason and Amiee Bayer Thomas.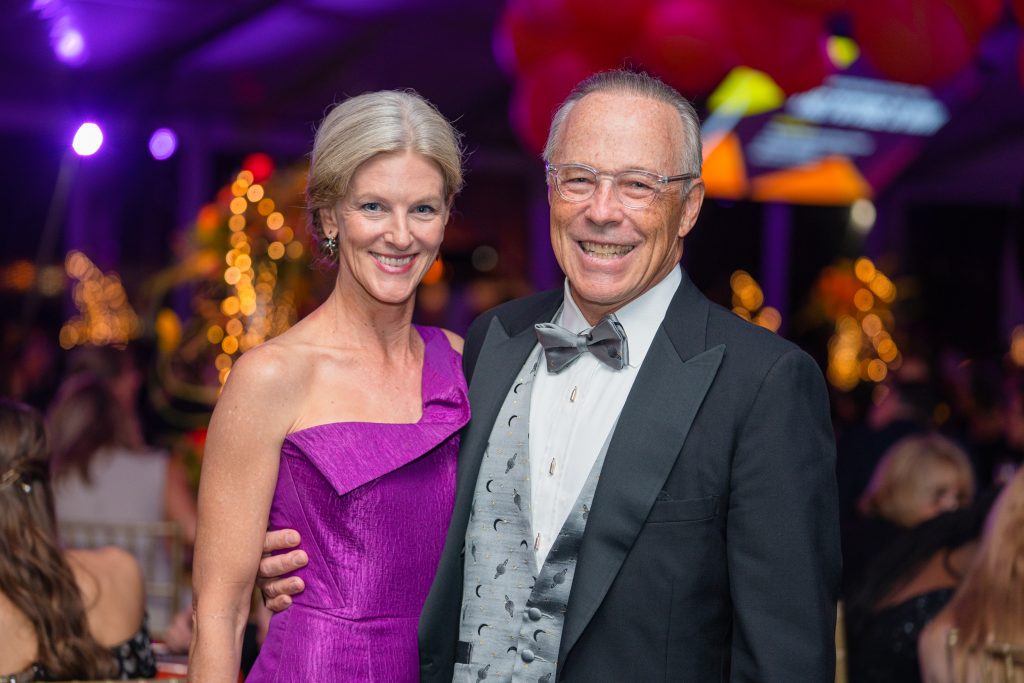 Cynthia Ballew and Michael Smith.
Laura and Jason Glick.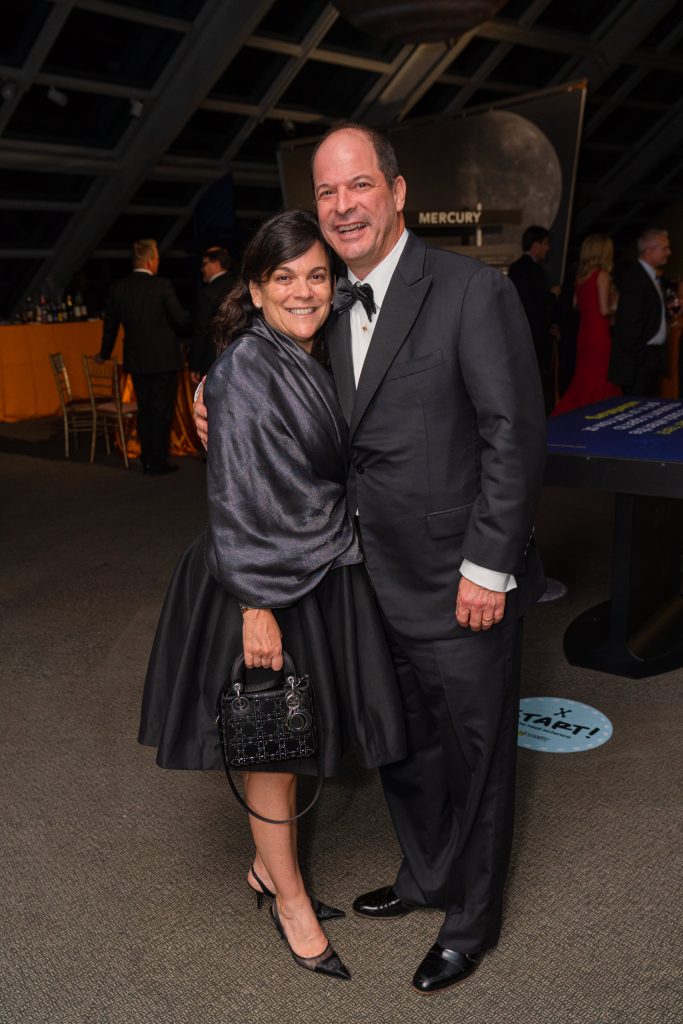 Trudy and Seth Jacobson.
Smantha and Brad West.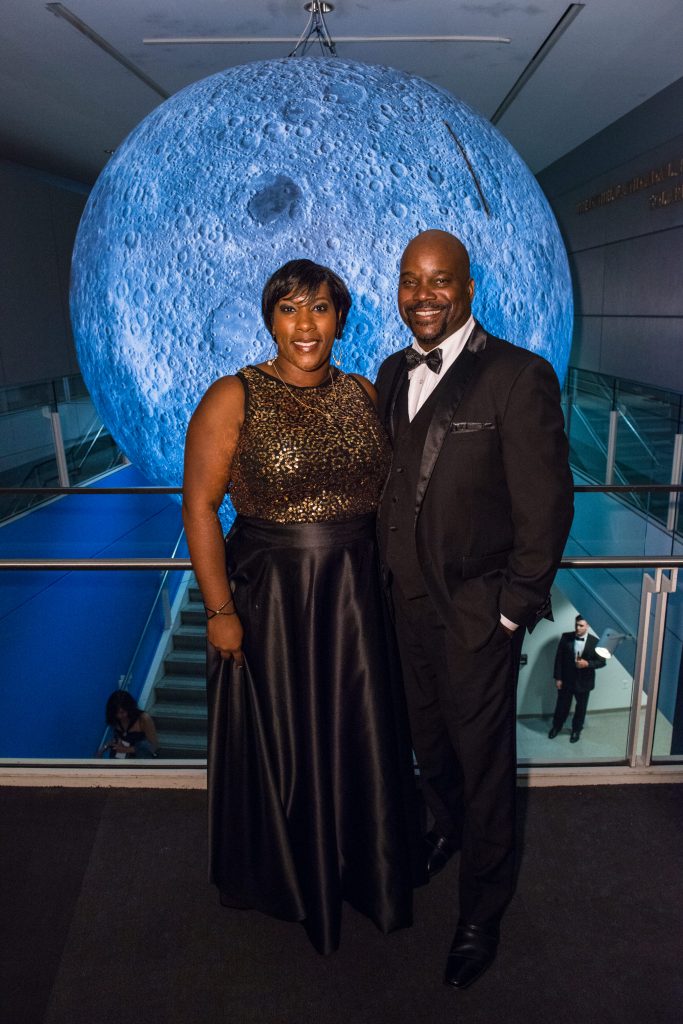 Diana and Eddie Sharpe.
Laura Glick, Lisa Bertagna and Mihra Seta.
Pamela Vargas and William Weinstein.
Laura and Doug Hoey.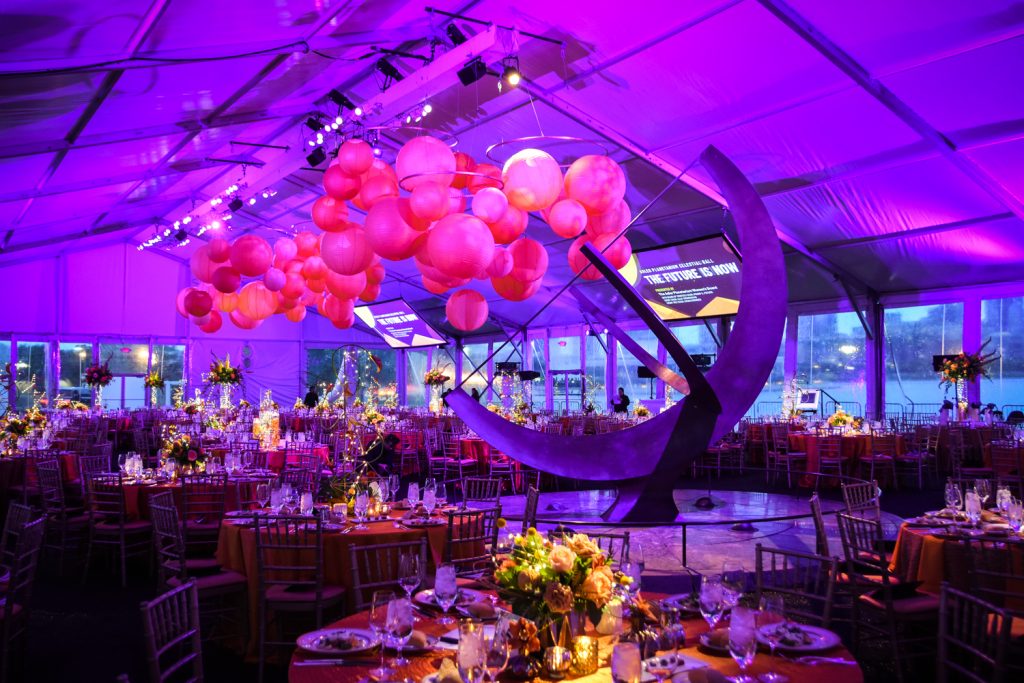 For more information about the Adler Planetarium, please visit:  adlerplanetarium.org
Photography by figMEDIA and David Miller Photography. Photos courtesy of the Adler Planetarium Women's Board.
.