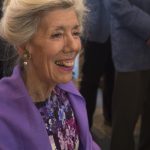 BY JUDY CARMACK BROSS
Even more this year we are rejoicing in the arrival of spring: the (slightly) warmer weather, the colorful blooms bursting forth. and the hope it brings to begin slowly emerging from our seclusion.
For designer Todd Schwebel, nothing is giving him greater pleasure than hearing from his many happy clients about how they are enjoying their Schwebel Company-designed houses and gardens during the stay-at-home orders.
Schwebel has always been a believer in classic design, eschewing popular fads and encouraging his clients to invest in long-haul design solutions that integrate their houses and gardens (or city views and apartment interiors) to maximize the daily beauty in their lives. Today his design philosophy is paying off with big returns for his clients as they spend more time than ever at home.
We asked Schwebel to share some of his favorite projects with us in full spring bloom. We hope you enjoy the show!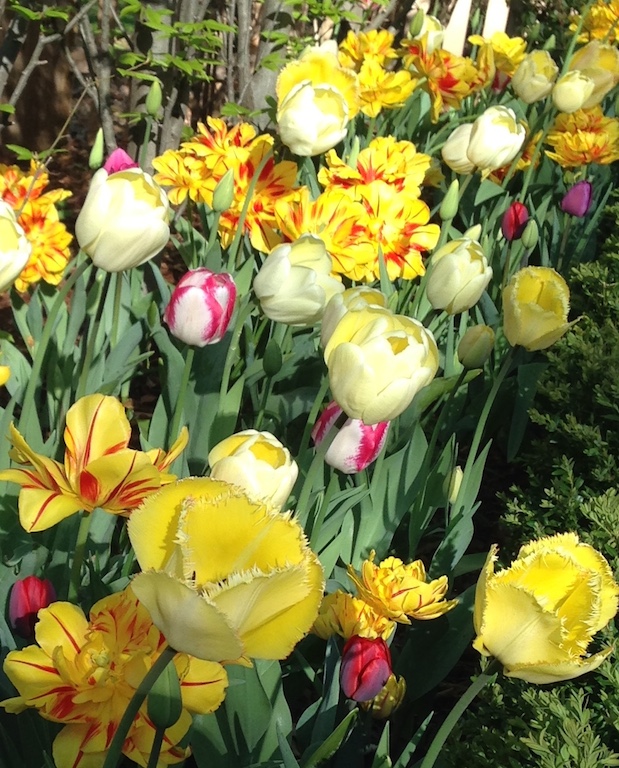 Schwebel selected this show-stopping mix of "fancy" tulips—we think the yellow fringed ones are as chic as any Chanel suit with fringe!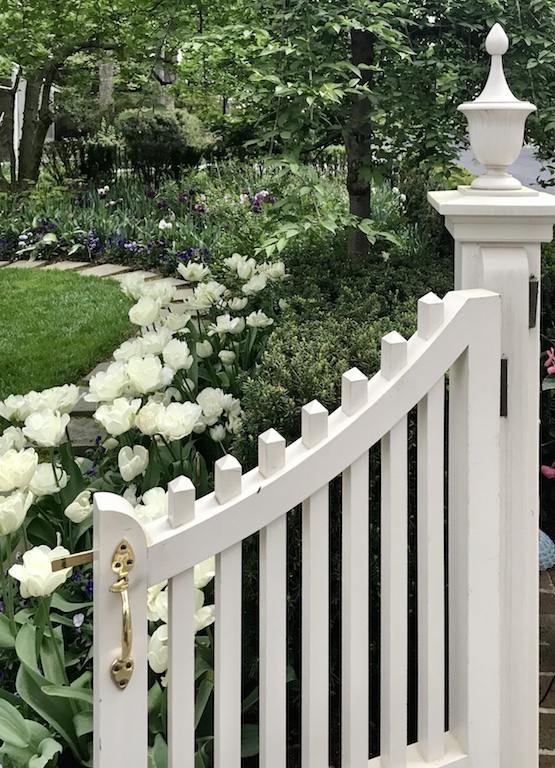 Designed by Schwebel and benchmade by Schwebel Company craftsmen, this classic Georgian-style garden gate just whispers home sweet home in Washington, DC.
And who says you need to fly to London to "bloom peep" at a palace? He meticulously restored this Palladian Chicago palazzo (designed by society architect Howard Van Doren Shaw in 1896) and installed the formal garden along the treasured original herringbone patterned brick front walk.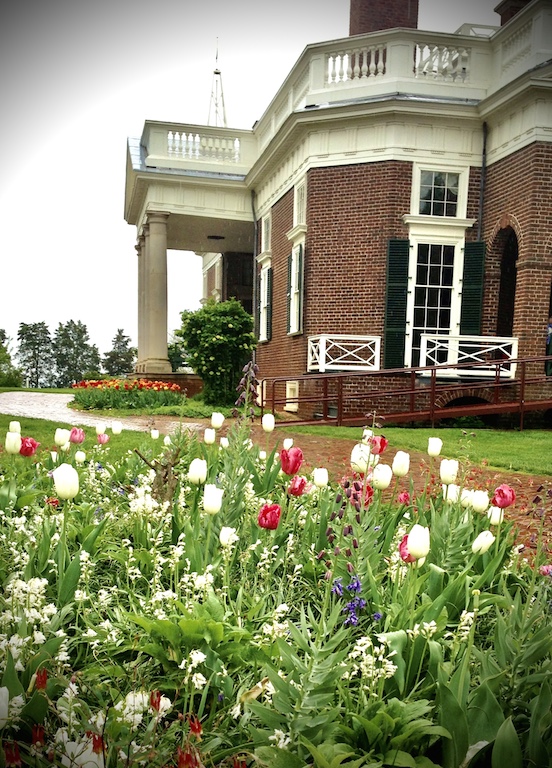 And speaking of Palladio, one of Schwebel's inspirations has always been Thomas Jefferson's Monticello. You can see the similarities in approach, can't you?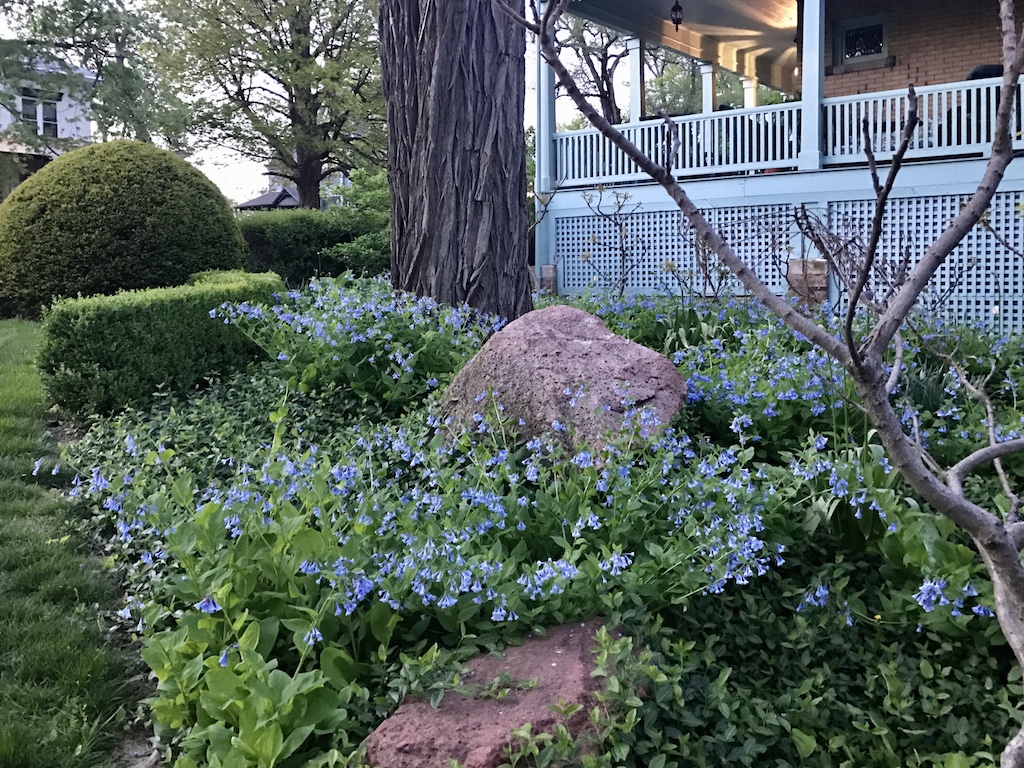 Nothing says it's a blue-blood garden faster than Virginia bluebells naturalized under 100-year-old trees. Here, they play brilliantly off the pretty blue color he choose for this wrap around Victorian porch.
He selected this mix of orange, yellow, and white tulips to compliment the historic orange terra cotta tile, yellow brick, and white limestone of this Victorian villa designated by the Central Illinois Landmark Foundation (CILF).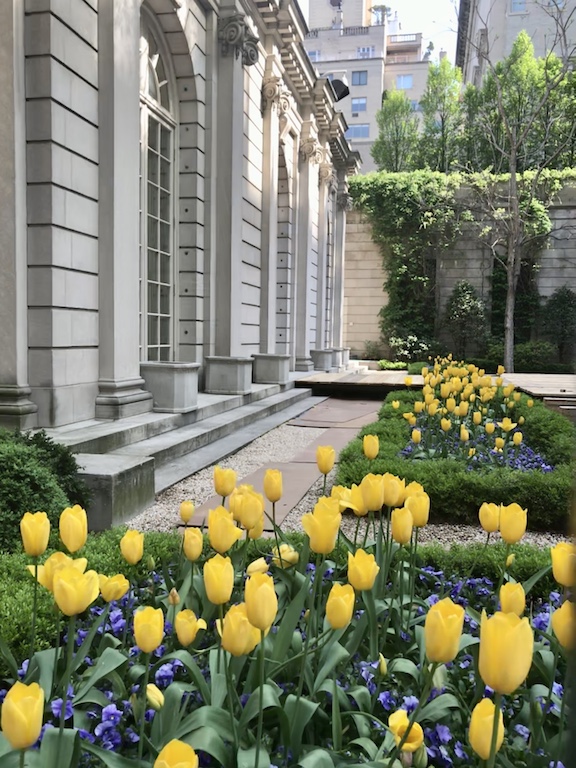 Schwebel's use of architectural hedges to create garden rooms is deeply influenced by society garden designer Russell Page's work, like this garden he designed for the Frick Museum in New York City.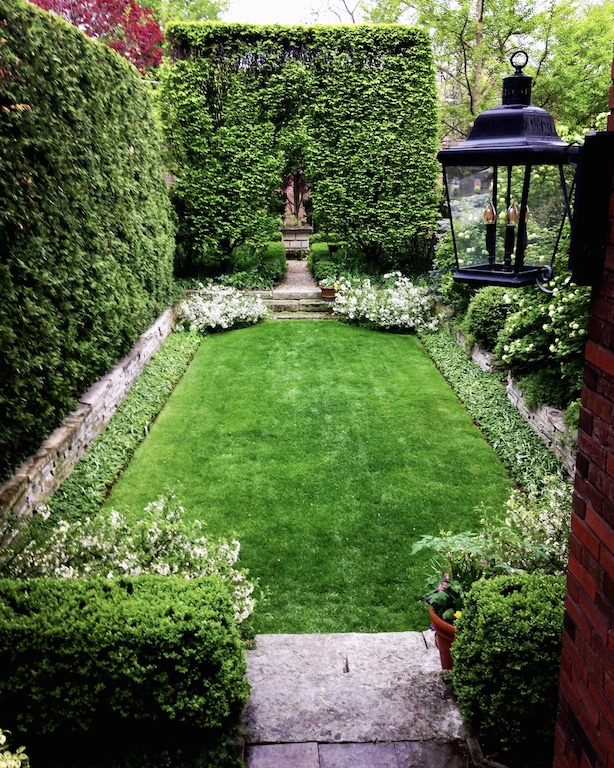 Russell Page's influence is clearly seen in Schwebel's series of formal garden rooms he created for his own city garden in Chicago. What a place for a garden party!
In addition to Russell Page, who designed for the 20th century's jet set like the Agnellis and the Duke of Beaufort, Schwebel's work carries proud references to his own deep American roots. On Todd's terrace, the octagonal limestone garden pool is a direct homage to patrician American garden designer Ellen Biddle Shipman, whose work, particularly in the Midwest, left an impression on him while growing up.
Schwebel confesses that he has "a thing with hedges." He employs formal architectural hedges to build year-round and years-long structure to his gardens that serve as a perfect foil to the glamour of seasonal flowers like these tulips and pansies!
Visitors found swinging under this columned pergola have been overhead saying they think they've "died and gone to heaven" while looking over this formal garden in Chevy Chase Schwebel created a few years ago. We can't disagree!
Another Schwebel Company custom-made garden gate showing off some spectacular pink azaleas under a 100-year-old oak in Maryland.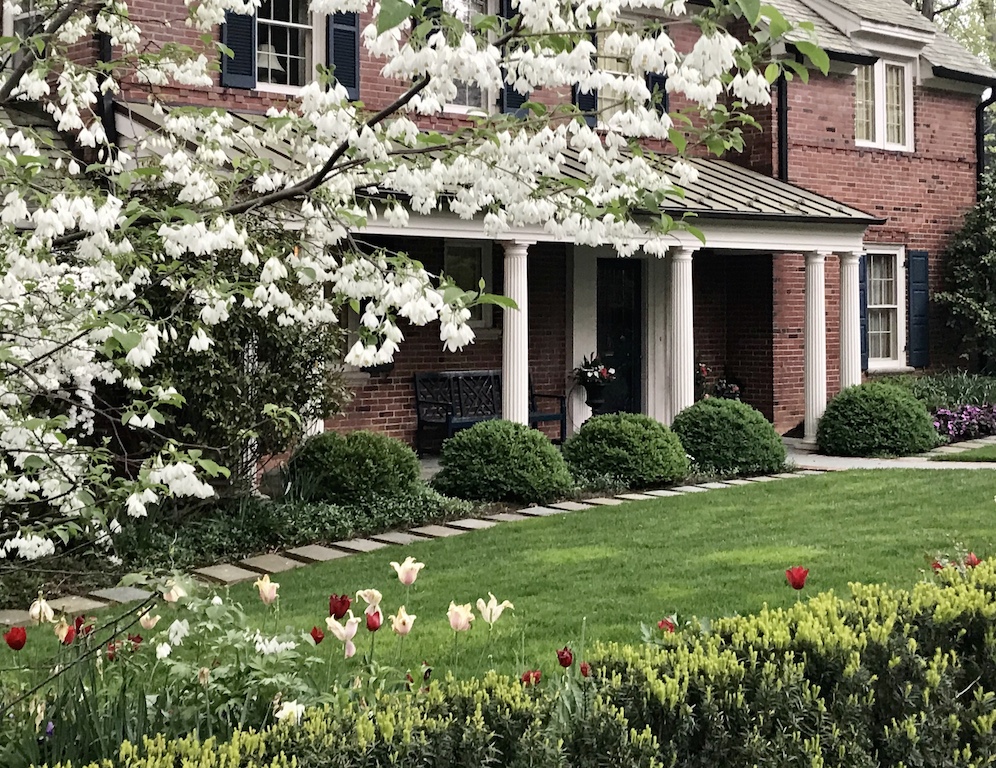 Carolina Silver Bells, native to this country, are treasured by fancy gardeners for their show-stopping white bell-shaped flowers that come out every spring. Though they're finicky and don't always "root" when transplanted, they're prospering in front of this new Schwebel-designed Federal-style front porch.
This 19th-century sea captain's house was relocated off a busy road near Frenchman Bay in Maine, and the august new parking court was designed around an ancient apple tree found growing there abandoned. We think it feels like the house and tree have always been there, don't you?
And finally a medley of planters, pots, and urns!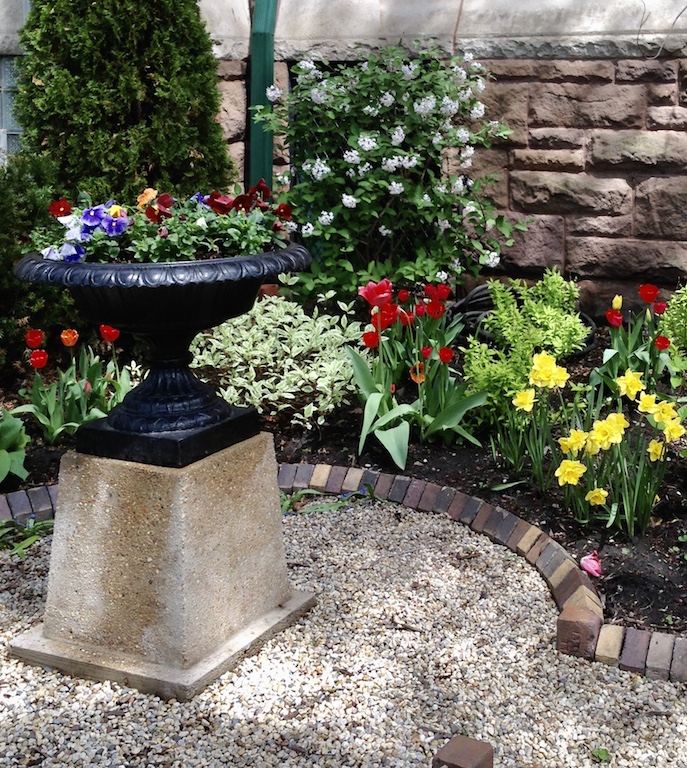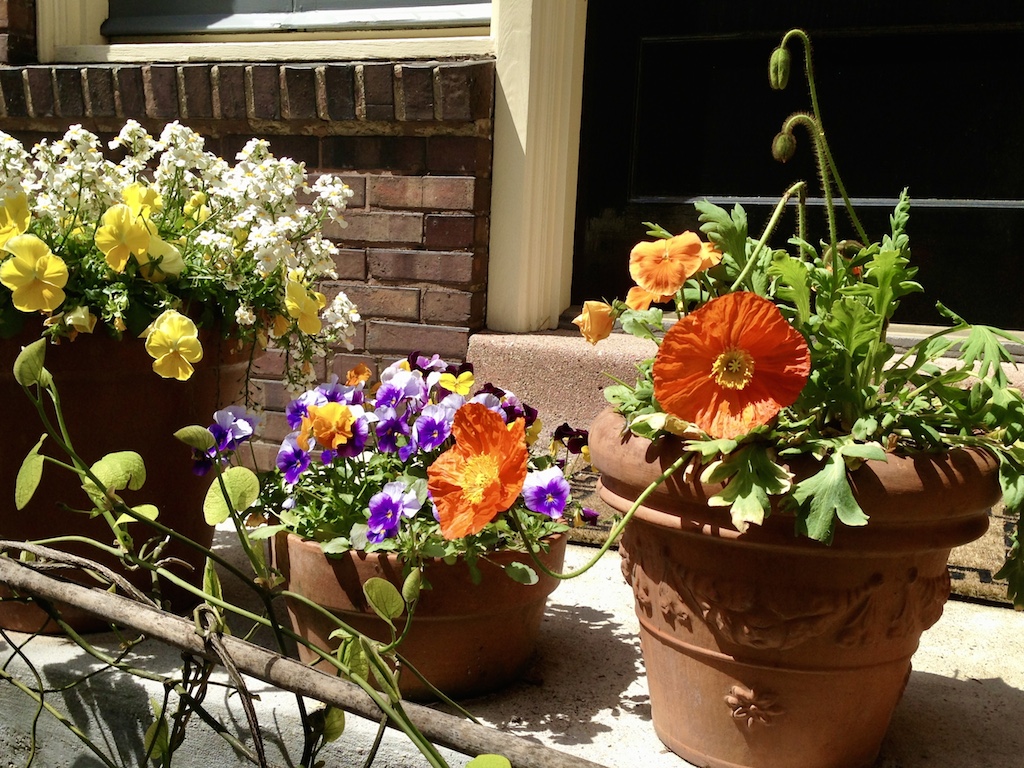 To learn more, visit theschwebelcompany.com. For more Schwebel Company inspiration, don't forget to follow Schwebel on Instagram @toddschwebel.