Earl Lee, Sir Georg Solti Conducting Award Winner 2022
By Megan McKinney
The Annual Solti Conducting Award Benefit Dinner held by The Solti Foundation is always an event, attended by a Who's Who of Chicago music, as well as many of the city's other prominent figures. The Sir Georg Solti Conducting Award for 2022, with a monetary prize of $30,000—the largest grant currently given to young American conductors—will be presented to Earl Lee, who was unable to attend the Benefit Dinner because of existing professional commitments.  Mr. Lee, Assistant Conductor of the Boston Symphony Orchestra, is pictured at the top of this article. The Foundation also presented 18 talented young conductors 2022 Career Assistance Awards.
Among Career Assistance Awardees was Conductor Dean Whiteside
More Awardees—attending from "everywhere", think Italy and Texas
Sophia Lopez Amisich and Awardee Francois Lopez-Ferrer came from Padova Italy for the event
Pianist Kay Kim with John Bruce Yeh, Assistant Principal Clarinet of the Chicago Symphony Orchestra. This year the Award Benefit Dinner music performance was by Mr. Yeh.
 Ronald Mui , left, with Chicago Symphony Orchestra Concertmaster Yuan Xin YU,
Chicago Symphony Orchestra  Artistic Director Christina Rocca Roca and Tom Sheffield
Noren and Richard Ungaretti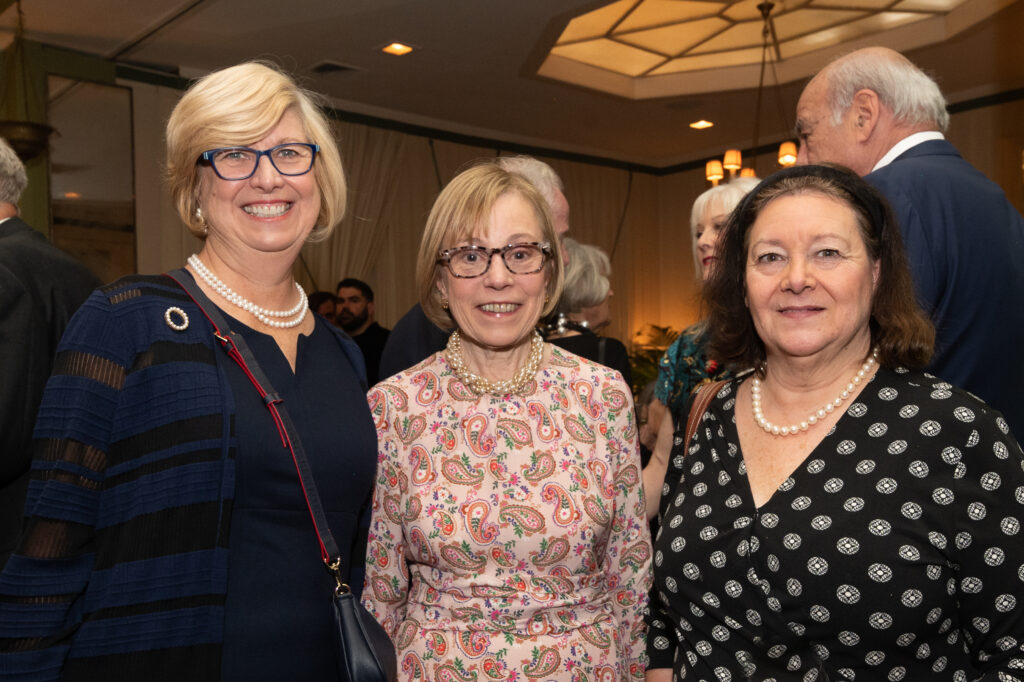 Ann Potter of Kenilworth with Chicagoans Susan and Anne Bird
 Van Borders, Francia Harrington , Karen Zupko and Mike McCahon
PHOTO CREDIT: Bonnie Robinson