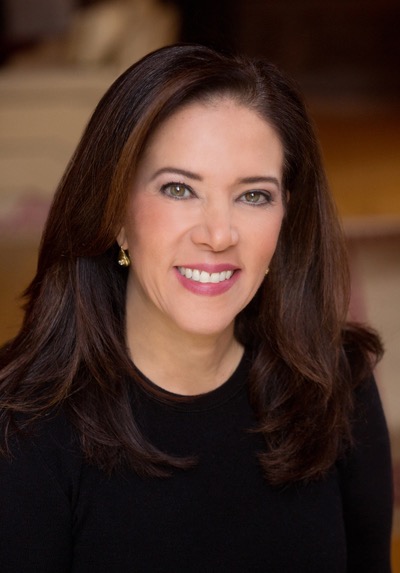 By Sophie Bross
What better way to celebrate the Chinese New Year and ring in the Year of the Rat than a night out for Chinese?  If Chinese food invokes images in your mind of crowded noisy restaurants, heavy sauces, and white cartons it's time for a visit to Shanghai Terrace.  Chef de Cuisine Elmo Han elevates Cantonese cuisine to a fine dining experience. 
The Shanghai Terrace
Shanghai Terrace is located within Chicago's Peninsula Hotel.  It's tucked away on the lobby level of the hotel behind a beautiful red door.  The dining room is quiet and softly lit with a 1930s supper club décor.  Dark wood tables are generously spaced apart and elegantly set with glossy black chargers and silver handled chopsticks.  The restaurant is intimate and seats about 80 guests. During the warmer months, Shanghai opens its gorgeous outdoor rooftop terrace overlooking the Magnificent Mile.
The Shanghai Terrace at dusk.
As we know food plays a key role in Chinese culture, and no less so than at Chinese New Year. At Shanghai Terrace during the first week of the New Year, guests can indulge and celebrate with an eight-course Chinese menu of authentic favorites updated with a modern twist. This year's menu was a delightful tasting of many of their specialties and included a dim sum trio, truffle scallop hot & sour soup, golden shrimp, Australian red abalone, traditional Peking duck, steamed Chilean sea bass in coriander soy sauce, Shanghai Terrace beef tenderloin and green tea crème brulee.  The only dish missing from this collection of perfection was my favorite spicy kung pao chicken.
Peking Duck.
Dim Sum Trio
Truffle Scallop Hot & Sour Soup.
Kung Pao Chicken
Of course, there is a curated list of specialty cocktails, fine wines, specialty beers, sakes and more to complement the refined cuisine and the lux surroundings.  On a final note, the service is superb.  The staff is expertly trained and is particularly considerate to not interrupt conversations and provide some level of privacy to your dining experience without sacrificing service.  An excellent experience on every level for the sophisticated diner.  The Peking duck is worth the trip alone.
Photo Credit: The Peninsula Chicago
Shanghai Terrace, The Peninsula Hotel, 108 E. Superior Street, Chicago, IL 60611
Reservations via Opentable or 312-573-6744.