By Michelle Crowe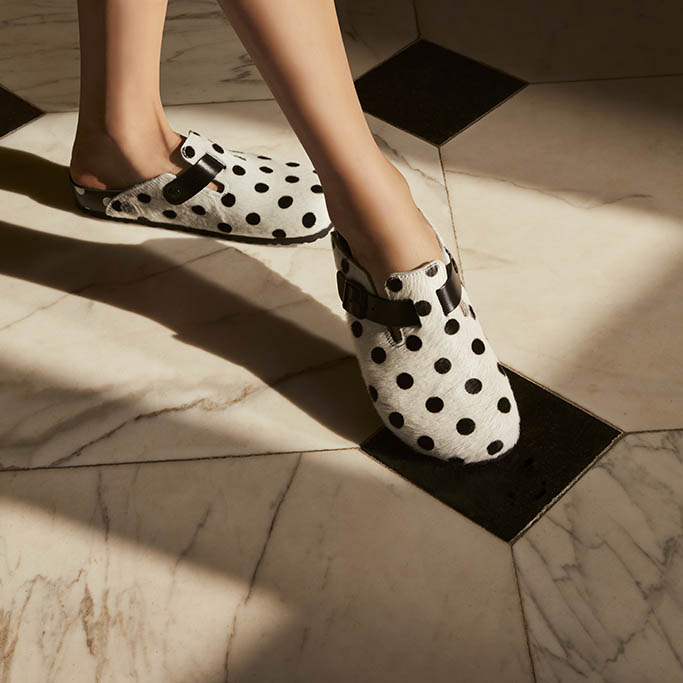 The polka dot charm of Manolo Blahnik x Birkenstock.
The sold-out shoe this fall is the Birkenstock Boston. Yes, the same fabulously homely Birkenstock Boston your favorite English Literature professor wore in your undergraduate days is the top choice of bi-coastal "it girls" and Instagram darlings. The 2020s are not so much roaring as they are shuffling along, making this forty-year-old style the perfect slip-on for city life or country roads.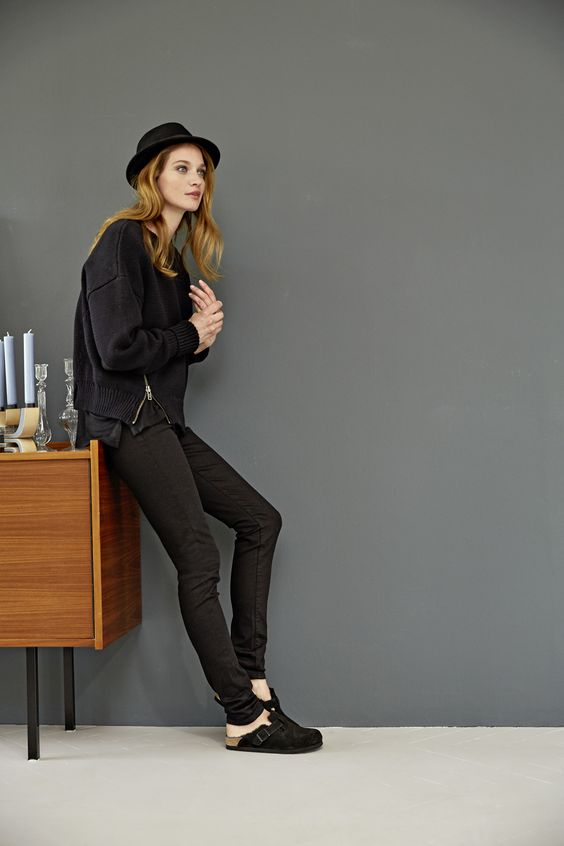 Urban sleek with slides.
Perhaps you snagged an ultra-glamorous version of the slipper from one of the two Manolo Blahnik x Birkenstock collaboration drops this year. A velvet version arrived in limited quantities last spring and a polka dot stunner this summer.
Or maybe you're searching for a pair in sleek black leather or cozy cognac suede. Either will complement wide-legged pants, skirts of many lengths, and even cozy knits. Seasonless, tried-and-true, and easy to wear, it almost makes sense that it's a hot seller.
Birkenstock Boston clogs with socks and a chic tweed MacIntosh.
Newer, but still going strong after two years on fashionable feet, the J.W. Anderson chain link clog emerged in 2020 as a sleeper hit shoe. It was a fashion favorite when no one needed fashion. Essentially a chic, quirky house shoe, it's equally at ease as the Boston, but with a bit more structure and oversized links that make quite a statement.
JW Anderson's cool, quirky chain link mule.
This is a fantastic choice for the bold among us and for those who can't decide between a clog and a loafer, for it masterfully merges elements of each style.
Cozy and all-season in a shearling JW Anderson mule.
For a morning coffee run, after a workout, or at a casual dinner, these slip-on shoes can be an interesting choice and a nice change from heels and designer sneakers. Frances McDormand wore a pair of custom Valentino Birkenstock Arizona sandals to the 2019 Oscars, so a case can be made for formal wear, especially if you happen to be the proud owner of the crystal embellished Manolo version.