BY JUDY CARMACK BROSS
Happy to swap cloud conferencing for Green and White salads and face to face decision making, Rush Woman's Board President Cindy Nicolaides and her Gala Co-Chairs Colby Gaines, Susie Healey, and Buffy Maier embraced the clubby charm of The Lunchroom to finalize details for Bright Futures September 6 at the Theater on the Lake.
As one of the most awaited debuts of the fall social season, Bright Futures will feature the romance of Lake Michigan on a lovely September evening coupled with the impact of a compelling cause. What could be a better place to catch up with friends who scattered for the summer?
A planning session at The Lunchroom, located within the fashion and lifestyle boutique SPACE 519, sealed final arrangements and further proved the lasting strength of friendships developed when working together on a truly cherished cause.
The Lunchroom picks up on the popularity and premise of the legendary Crickets, beloved by the legendary "ladies who lunch" in the 1980s, which stood just west of The Lunchroom on Chestnut in the Tremont Hotel. Delighted to be invited there by the team to learn more about Bright Futures, I was struck by the happy vibe of people getting things done and asked a friend at another table who described herself as a regular, to tell me The Lunchroom's secret: "I love the fact that I often run into friends and other people I know and there seems to always be a bold faced name in the crowd. It's a spot created for women, with every detail built around creating a fantastic ladies' lunch experience."
Or as co-owner Lance Lawson, who heads the dining area of SPACE 519, told me that day: "We make sure you feel well tucked into your banquette, well looked after, and that you leave wanting to return."
Just over a year ago, Chicago-based retailers Lawson and Jim Wetzel realized their long-held vision of expanding their lifestyle store, SPACE 519, into both a shopping and dining destination. The boutique features women's ready to wear clothing, jewelry—including the Ladybug Vintage line by everyone's favorite treasure hunter Stuart Dyer—housewares, and an apothecary of natural products, bringing in new items weekly from Paris, London, and New York.
Earlier in the year Bright Futures leaders, working with 60 other board members who are involved in the gala, decided to move away from a traditional sit-down dinner and feature a cocktail buffet along with the Bob Hardwick Sound from New York. As guests depart, Boxcar Betty's will provide crispy fried chicken sliders and bite-sized pecan pies as takeaways. A more casual tone, the bold colors for invitation and the chairs' attire seem perfect ways to complement their enthusiasm and the impact of the power of the funds raised.
Bright Futures benefits the Rush Community Service Initiatives Program (RCSIP), which gives 1500 Rush University students—more than 90 percent of the student body—faculty, residents, and staff members the opportunity to use their distinct skills to make a difference in the community surrounding the hospital.
Nicolaides began by telling us that the September 6 date seemed just right for the Gala: "The date resonated with the fact that the Rush Fashion Show was always on the first Thursday after Labor Day, so it is not only a nod to our history but also a time when people who have been traveling over the summer will be excited to see one another. Although the Fashion Show ended a few years ago, it will always be an important part of our story."
For lunch, most in attendance chose the The Lunchroom's popular Green and White Salad that combines shaved cauliflower, green apples, hearts of palm, and Pecorino cheese with pumpkin seeds and shaved Brussels sprouts tossed in lime vinaigrette. With a focus on locally-sourced ingredients, the menu features classic dishes and plant-based delicacies with a twist including grain bowls, fish tacos, and rotating daily specials. The 40-seat Lunchroom offers a full weekend brunch menu along with breakfast-counter offerings and a light bites afternoon menu.
For nearly 15 years, Lawson and Wetzel have been leaders in Chicago retail, expertly curating their stores with an eye for up-and-coming designers and creating a high-touch shopping experience which has earned SPACE 519 a cult following. Wetzel, a Chicagoland native, has more than 30 years of hands-on retail sales and merchandising experience. Lawson, a former attorney, has taken charge of the restaurant side with gusto.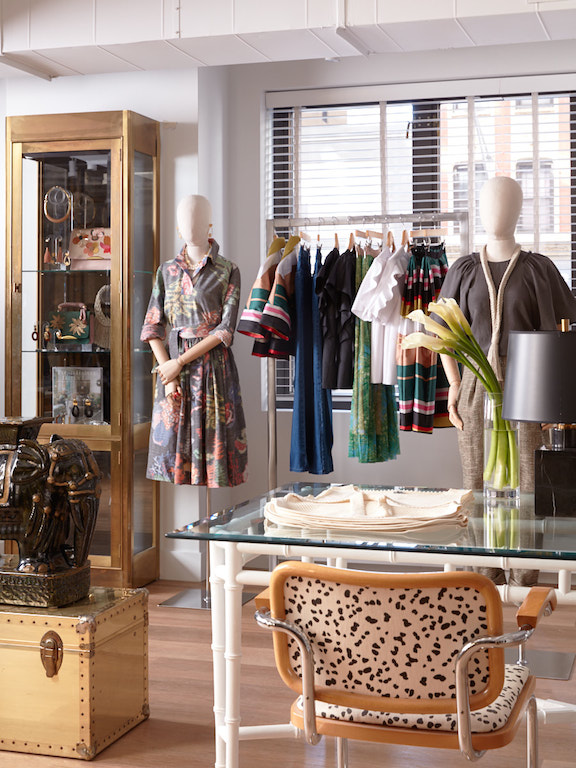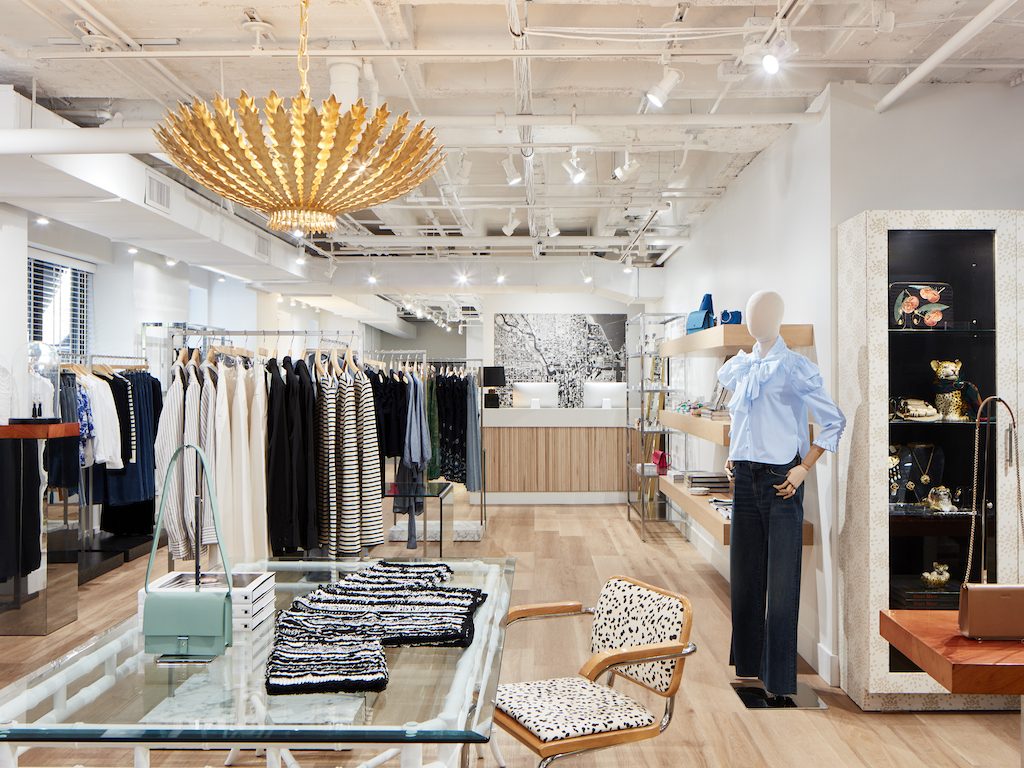 The Rush team got down to business over lunch, with reports of great jewelry and trips for raffle prizes, ads sold for the program book, plans making the event festive and fun and, most importantly, communicating the importance of RCSIP to their guests.
The program has blossomed into a full-service volunteer effort, including offerings such as physicals at homeless shelters, field trips, carnivals, celebrations for chronically ill children, and mentoring for high school students interested in careers in health care or IT. Although Rush University students are required to complete a certain number of service hours to graduate, more than 85 percent of students surveyed said knowledge of community engagement opportunities influenced their decision to study and train at Rush.
A $500,000 RCSIP program endowment from the Woman's Board provides long-term funding support for these volunteer experiences that provide targeted services based on community need. With Woman's Board support, RCSIP will expand health care services, health and prevention education, and healthy care pipeline programs for more than 10,000 Chicago residents, ages three and above, annually.
Throughout its history, the Rush Woman's Board has also sought out volunteer experience in addition to fundraising and seeking event sponsors. Focusing recently on West Side collaborative efforts, they have worked with hospital gift shops to feature pop-up stores using neighborhood companies, including a local bakery. They were invited in by former Hospital CEO Dr. Larry Goodman to be a part of the REACH project, and helped students prepare for jobs by helping to develop their interviewing skills.
Although the benefit team keeps in touch electronically over the summer, nothing beats a lunch with a purpose served up with impeccable hospitality at The Lunchroom.
Tickets for the Bright Futures start at $225 per person with virtual tables of 10 available for $2,000. For more information on the event, visit thewomansboard.org or contact the Woman's Board office at (312) 942-6513.
For Lunchroom menus and reservations, visit space519.com or call 312-751-1519.