1250 North Lake Shore Drive.
By Megan McKinney
Following last week's feature about four of Chicago's iconic Lake Shore Drive mansions, we are concentrating this week on the history of the southern most of the four.
The original owner of number 1250 was the colorful German born Carl Constantine Heisen, who, as a new college graduate, found his way from what was then Cassel, Germany to Vicksburg, Mississippi and the cotton commission business. After nine years, he moved to Chicago with his southern wife, Ida, and quickly became a prominent real estate agent and developer. Along the way, he changed his surname to Hyson, shed Ida and remarried a young beauty.
Carl Hyson's second wife, silent film actress Dorothy Dickson. 
Following his marriage to 20-year-old Dorothy Dickson, the re-invented Carl Hyson became father of future British stage and film star Dorothy Hyson, the woman to whom songwriters Rodgers and Hart dedicated their song "The Most Beautiful Girl in the World."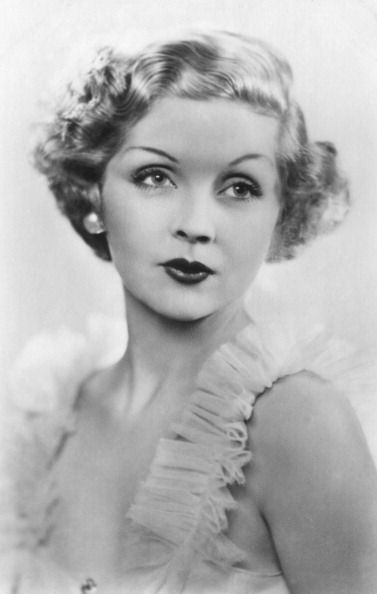 "Most Beautiful" Dorothy Hyson.
The younger Dorothy became Lady Quayle following her marriage to actor Anthony Quayle, whom you might see some night on Turner Classic Movies in Lawrence of Arabia, The Guns of Navarone or, maybe even, Anne of the Thousand Days, for which his portrayal of Thomas Wolsey won Oscar and Golden Globe nominations.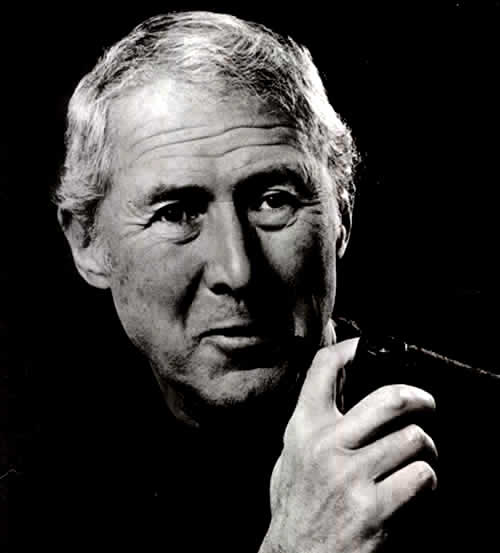 Sir Anthony Quayle.
Theirs appears to have  been  the most idyllic marriage imaginable. Dorothy retired from acting to marry him in 1947, saying some years later, "I always tried my best at being an actress, but when I met Anthony Quayle all I wanted to do was to be his wife and look after him. My acting didn't matter anymore. He always came first for me."
From Sir Anthony, "Without her I could have been nothing—and done nothing. With her love and help, our two lives joined together and I could lift the world up and carry it aloft." Then, echoing Rodgers and Hart, he described his wife as "the most beautiful creature I have ever seen."
Meanwhile, the beautiful girl, who was raised in 1250 N. Lake Shore Dr., became a renowned London hostess, whose close friends included—in ascending order—Noël Coward, John Gielgud, Queen Elizabeth The Queen Mother and Queen Elizabeth II.
Lady Quayle.
Cut to Chicago, 1989, when Art Frigo, a courageous Chicago businessman who had never before played in the real estate field, bought 1250 and 1254 N. Lake Shore Dr., both of which had fallen into slum-like states of disrepair. Although each had been cut up into small units, much of both properties was uninhabitable.
This was merely the exterior appearance of the two houses when purchased by Mr. Frigo.
In a complex scenario, which you really don't want to know, the buildings were joined, split horizontally into several separate units and a five-year process of careful restoration was begun.
Art Frigo did not cut corners, and among the highly respected participants in the intricate tale was Rodger Owen, about whom Classic Chicago published a recent feature.
The restoration and interior design of 1250 was accomplished by Kenneth Walter, of Gray | Walter. (The Gray of the partnership was the late Ann Milligan Gray, wife of Hartmarx CEO John D. Gray).
Of 1250, Walter says, "We were fortunate to retain some of the original windows and doors, the new millwork was recreated to match. It was a true pleasure to work with many craftsman and artisans using century old techniques to replicate details that were lost or needed to be restored."
Images of some of the rooms Kenneth Walter created during restoration of 1250 Lake Shore Drive in the 1990s follow:
Golden tan paneled walls lightened a frequently dark space. Walter also added a pair of deep leather armchairs and authentic Biedermeier pieces, including the desk to the left, which give a rich masculine feel to the room.
The living room was designed for comfort with the "luscious buttery suede sofa" setting the tone for the space.  
Carefully planned storage created a functional space of the small cook's kitchen.
The restored house was sprinkled with unexpected niches so rare in contemporary architecture, gifts maximized by Walter's interiors.
This reading alcove off the master bedroom was tucked into one of the two turrets of the house.
See the turret at left to match it with the reading alcove above.
No story in real life is perfect, and the denouement for this one follows: The Hysons and Quayles have moved onto the realm of history, and an internal flood soon destroyed the interior design of the rooms above. However, 1250 and 1254 are now each lovely single family residences, Art Frigo has relocated to a warmer climate and Kenneth Walter is happily continuing to practice interior design—and, when necessary, complex restoration—in Chicago.  
Photo Credit: Gray | Walter
Author Photo: Robert F. Carl