---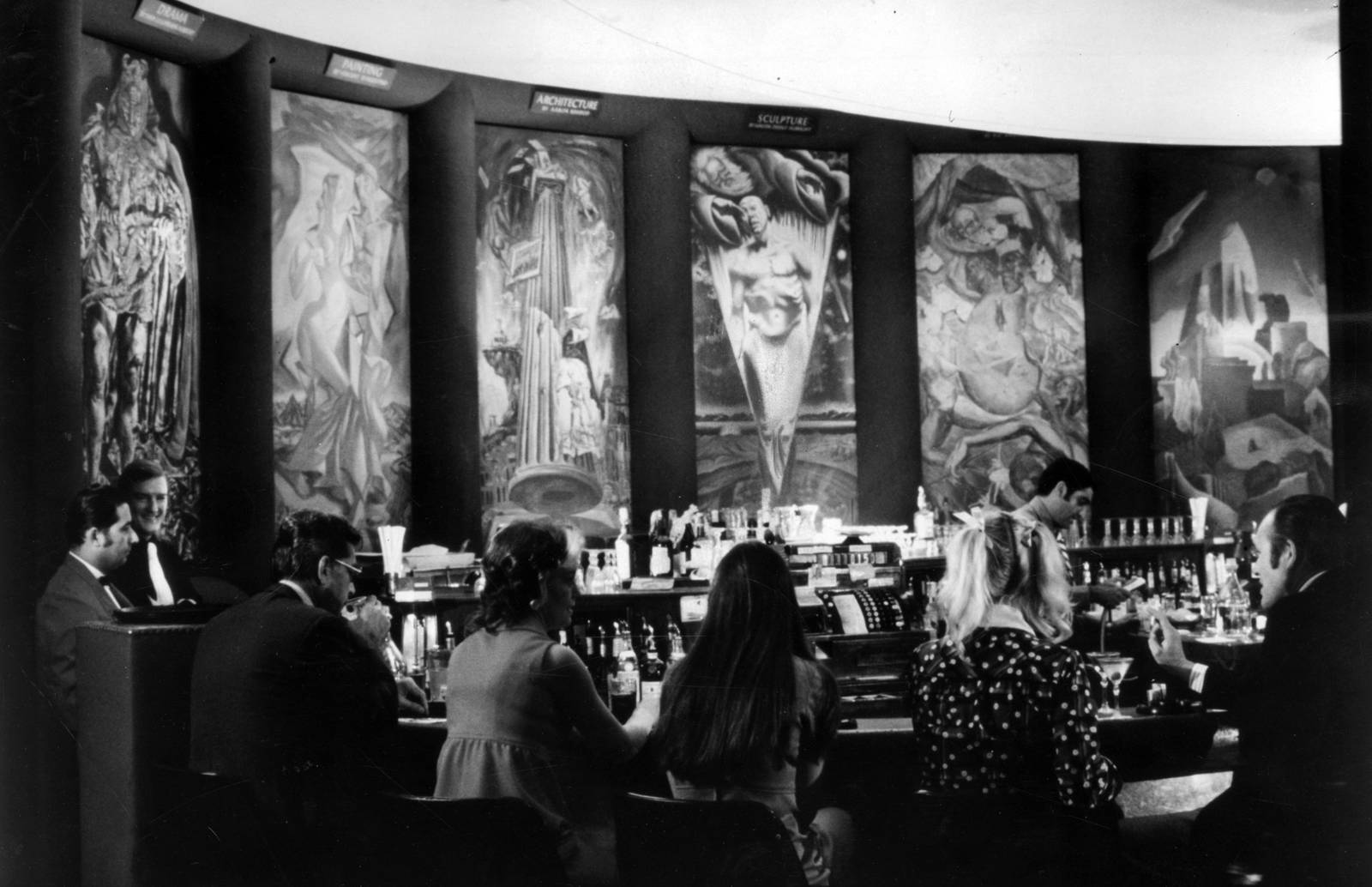 Chicago Tribune historical photo
They are still sitting there at Riccardo's Palette Bar, those hooky-playing Chicago Tribune employees we saw here last week. 
By Megan McKinney
In last week's story on Billy Goat Tavern, we promised a piece on the long-gone Riccardo's, once a newspaper hangout on Rush Street.  Some of the best watering holes in any city are near the local newspapers, because serious journalists like to drink—however they also like to be able to return to the office quickly for a good story.  
LeRoy Neiman painted the above view of the Riccardo's Palette Bar in 1958.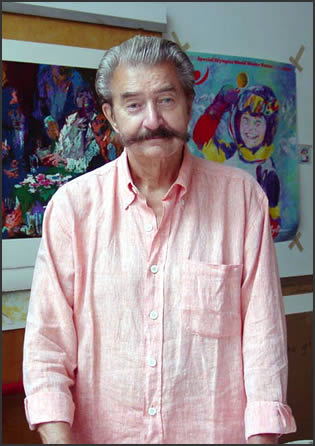 neimanoriginals.com
The colorful Mr. Neiman was best known for his sports art.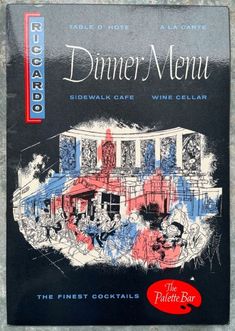 Some Tribune and Sun-Times writers even lunched and dined along with the drinks,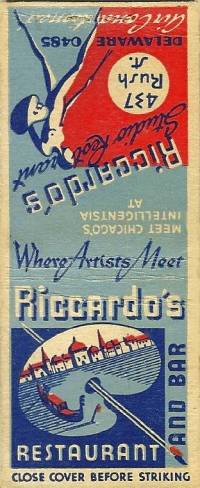 And in the early days they smoked, making the signature matchbooks popular.
The tradition of the newspaper saloons in Chicago extends back to the 19th century and the Whitechapel Club, which was founded in 1889 with a name borrowed from the London slum where Jack the Ripper was stalking young women to murder and mutilate.
Chicago's infamous Whitechapel Club met in a back room of Kosters', a saloon at the corner of LaSalle Street and Calhoun Place, then known as Newsboys Alley, with offices of three Chicago newspapers backing onto it, and, therefore, a natural haunt for writers and editors who slipped away from their desks for a quick nip periodically during the day and returned for more serious drinking after work.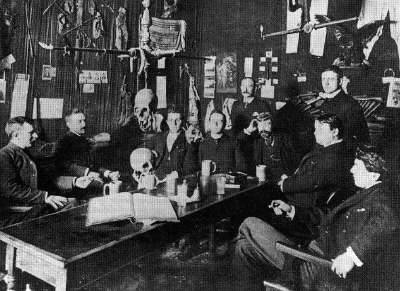 Michael Schudson, "Discovering the News: A Social History of American Newspapers"
The Whitechapel Club
At the Whitechapel Club, a coffin served as a table, lamps were fashioned from skulls, and scattered here and there were trophies from famous murders. Club membership—limited to 51 but never more than 40 despite a long waiting list—was primarily of newspapermen, including columnist George Ade and political cartoonist John T. McCutcheon, who had been Sigma Chi fraternity brothers at Purdue before becoming Chicago newspaper colleagues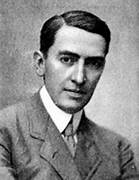 lastonearth.com
Syndicated columnist George Ade.
Johnny Ellis@celticstoneman
Distinguished political cartoonist John T. McCutcheon
This photo of authentic Chicago newsboys gambling in Newsboys Alley was set up, shot and named "newsies" by  photographer J. Ellsworth Gross in the early twentieth century.  
Another of photographer Gross'  Newsboys Alley images
famouspeople.com
Among the guests who visited the Whitechapel Club was writer Rudyard Kipling, above, who later issued his famous quote, "Having seen Chicago, I urgently desire never to see it again. It is inhabited by savages."  Could it be that Mr. Kipling formed his opinion from the visit to the Whitechapel Club?
Author Photo: Robert F. Carl