By Bill Zwecker
 Bill Zwecker with Vicki and Bill Hood
(Editor's Note: On Christmas Day we wrote in Classic Chicago about those we lost in 2022, not realizing that Bill Hood, one of Chicago's most beloved citizens, died the night before. As his friend Bill Zwecker has said: "He was the true Renaissance man whose interests were universal." We thank Bill for capturing this irreplaceable Chicagoan below and send our love to the incomparable Vicki Hood.)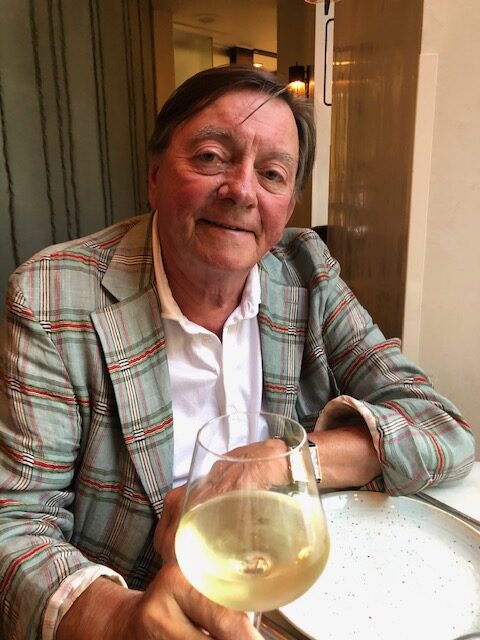 Bill Hood in the plaid jacket
The passing of Bill Hood on Christmas Eve — long considered one of our dear friends — has made me think a lot about the meaning of friendship. One of the best definitions I've found described it as "a state of enduring affection, esteem, intimacy and trust between two people… in all cultures, friendships are important relationships throughout a person's life span."
Yet, beyond those important words, I think friendship is more about the actual feeling I and my husband, Tom Gorman, had when we were in Bill's company.
It was an emotional bond with an amazing man who could easily make you laugh, express sympathy for a problem, and inspire you to think. That last quality covered quite the encyclopedic range of subjects — from gourmet food to fine wines to experiencing great travel plans to stimulating political discussions. It is difficult to think of anyone I know who was more widely read — had more books stacked by his bedside or consumed more newspapers and magazines in a constant avalanche of information.
However, when I think of Bill, the word "loyalty" immediately comes to mind. Simply put, there was no friend more loyal and steadfast over the decades we knew him. He suffered no fools or phonies. His further charms included the way he could express himself silently — with just a roll of his eyes or a puckish wink.
As has been articulately pointed out in the gracious tributes already written about Bill — including by the Chicago Sun-Times, the Alliance Francaise and the Museum of Contemporary Art — Bill's generosity to so many important non-profits in Chicago and Palm Springs was legendary.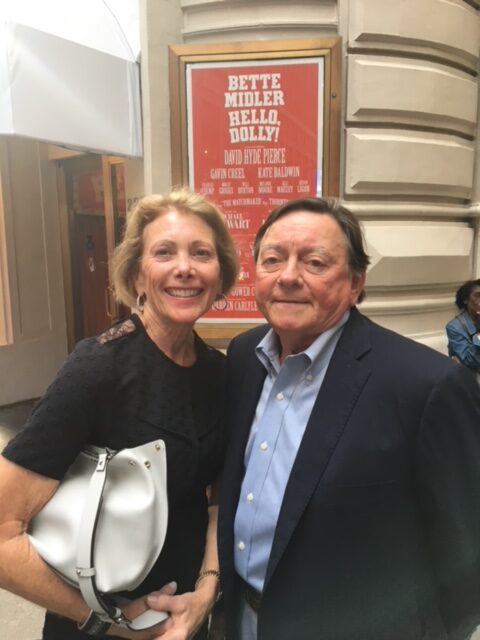 Vicki and Bill Hood
Finally, though, Bill's unfailing devotion to his beloved wife, Vicki, his two sons Elliott and Tyler and his four grandchildren — Alden, Michael, Lincoln and Harper were the true anchors of his life. The loss of his physical presence will be felt for the rest of our lives, but thankfully we have so many great memories of time spent with Bill to keep us smiling as we continue on our own life journeys.
Bill Hood