By Megan McKinney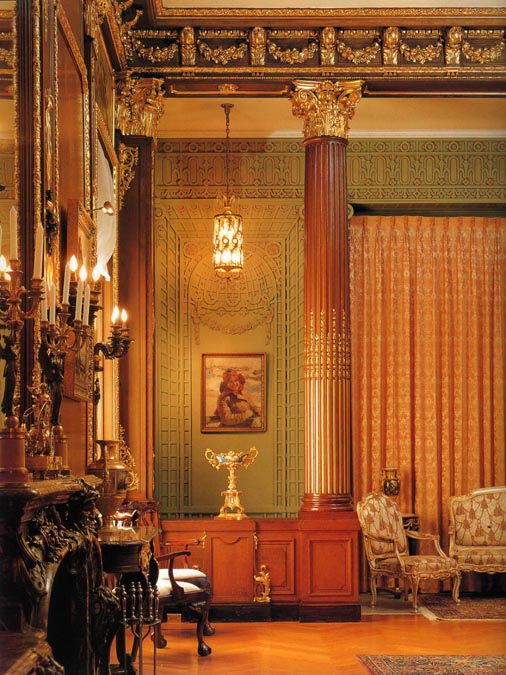 An alcove in the sumptuous dining room of the embassy-like house in Washington that Hattie Pullman ordered constructed for her daughter and son-in-law, Florence and Frank Lowden, in expectation of high government office.
Sleeping car tycoon George Pullman's favorite daughter, Florence, fared better in matrimony than her sister, Harriet. A sound young woman, Florence had long served her father as a companion and adviser, frequently accompanying him on business trips. Although an extraordinarily eligible marriage prospect and recipient of numerous proposals, she had rejected them all until she met Frank Lowden aboard ship to Europe.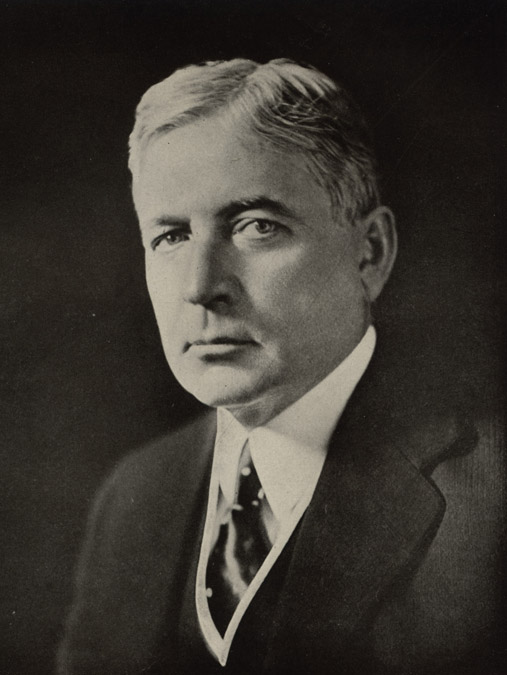 Frank O. Lowden.
After returning to Chicago, the prominent young Chicago lawyer began calling on Florence and spending afternoons reading aloud to her.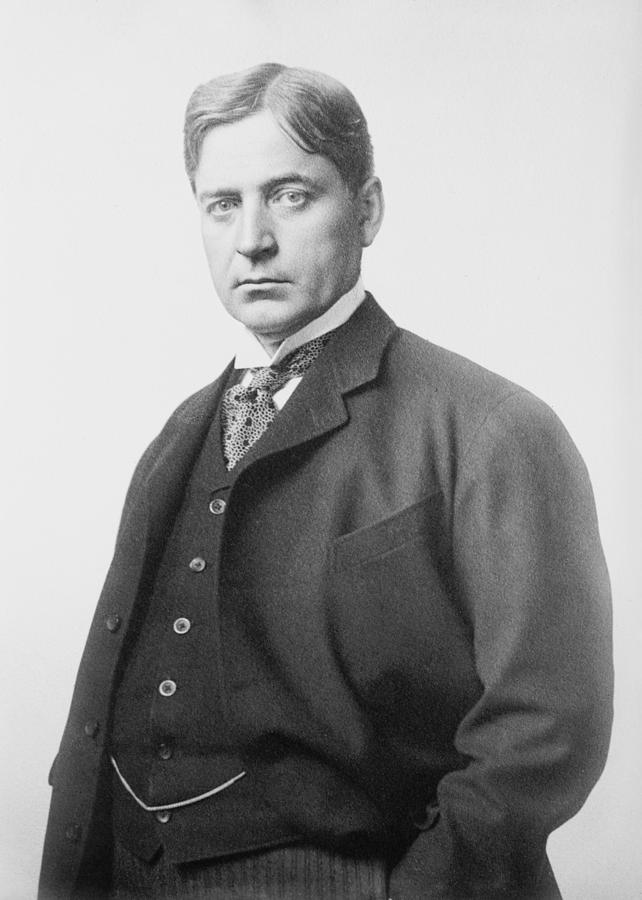 Another view of Frank Lowden.
It was more than a year before her father would consent to the marriage of his precious daughter. When he finally did, in 1896, two of George Pullman's brothers, both Universalist ministers, performed the ceremony at the Pullmans' Prairie Avenue house. Two hundred guests attended the service and another 800 arrived for a reception that took place throughout the mansion's spacious formal rooms with dancing to the music of Johnny Hand's Orchestra, the de rigueur choice for any Chicago Society event of the era.
The Washington D.C. house Harriet Pullman built in anticipation of her son-in-law's presidency.
Frank was a successful politician, whose stature in the Republic Party increased when he campaigned for William McKinley in his 1900 presidential campaign. And, while serving in the U.S. House of Representatives from 1906 to 1911, he and Florence lived in Washington. Lowden's keen aspirations for the Presidency had led to Harriet Pullman's building the elaborate D.C. mansion above, below and described more fully in an earlier segment of this series.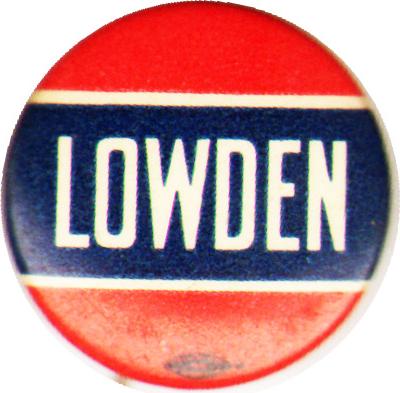 But alas, Mrs. Pullman's plans for her son-in-law did not come to pass.  Frank Lowden became ill, and didn't run for reelection. The couple left Washington in March 1911 at the conclusion of his second term in the House.  Mrs. Pullman was also ill and ultimately no one in the family ever lived in the mansion.
Although he went on to serve as governor of Illinois from 1917 to 1921, Lowden declined the vice presidential nomination in 1924.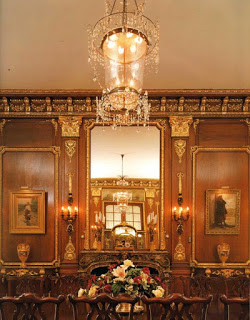 The Washington dining room neither the Pullmans nor the Lowdens ever used.
Florence and Frank would have four children, Pullman, Florence, Harriet, and Frances, whom they raised on a farm near Oregon, Illinois. Florence senior was active in charity work and the social scene in Illinois. She would die peacefully in her sleep at age 69 in 1937
Their daughter, Florence, who married C. Philip Miller, a distinguished bacteriologist and professor of medicine at the University of Chicago, was a key participant in providing the seed money for the planning of the University's Joseph Regenstein Library.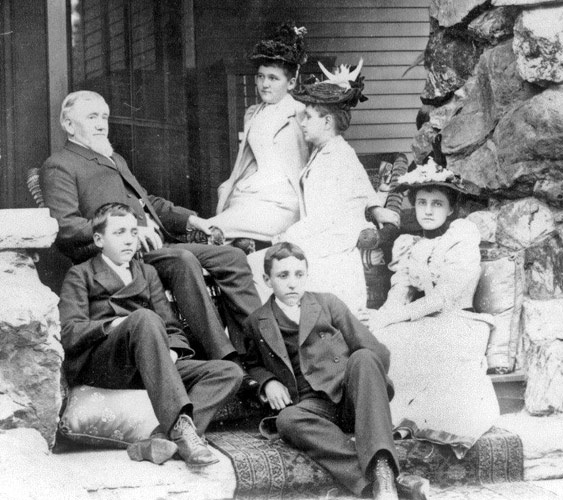 Above is a rare family photograph family of the senior Pullmans with their children.  Florence is at top, below her is her mother, Hattie, facing George senior. Left to right in the bottom row are George Jr, Sanger and Harriet.
The identical twin sons born to George and Hattie Pullman in 1875, led dismal lives.  Both Water Sanger Pullman and his brother, George Mortimer Jr., suffered from substance abuse and involvement in a number of highly publicized scandals from their youth.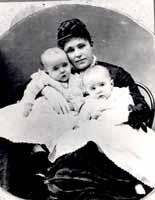 It began during their childhood home schooling on Prairie Avenue, where they were taught by the finest available tutors. They gained notoriety from such antics as allegedly arranging and promoting pit bull fights. Then, as teenagers, they were frequently seen riding around Chicago in cabs filled with champagne bottles. Sent to Chicago's Harvard School, the boys were ranked 147 and 148 in a class of 148 students.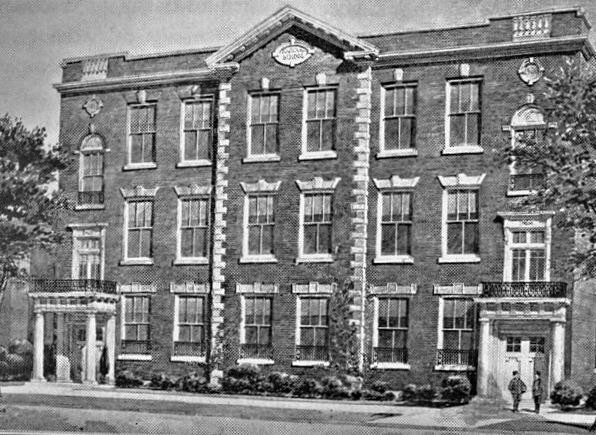 The Harvard School.
After failing at Harvard, they were shipped off to a series of boarding schools, ultimately The Hill School in Pottstown, PA. Thoroughly despised by fellow schoolmates for their arrogance, they lasted at The Hill only one term.
As the twins matured, the Pullman name continued to be news and their activities were covered by newspapers across the world with tales of their affairs, drunken antics, and money problems. Although their father had successfully used the press to promote his Palace Cars and the boys' mother had never objected to social news, this sort of visibility was embarrassing to their parents.
Their romances were complex and newsy. George Jr. was first engaged to Felicite Oglesby, daughter of Richard J. Oglesby, former governor of Illinois. As mentioned in an earlier segment, George Pullman Sr. left an estate worth $17 million dollars at his 1897 death, yet bequeathed a mere $3,000 a year to each of his sons. This development caused an immediate end to George's engagement to Felicity.   
He was then briefly engaged to Blanche Barrett, a childhood friend, but married Lynn Fernald, who was earlier engaged to his brother Sanger.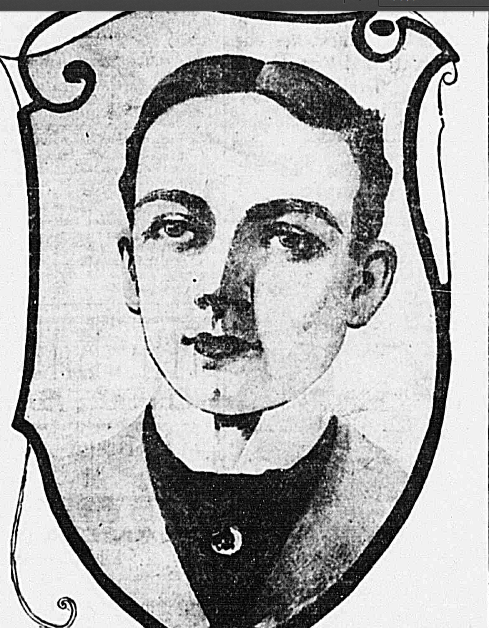 George Pullman Jr.
Soon after the marriage to Lynn, George Jr. began an extra-marital affair with his former fiancée Blanche Barrett, who was now married to Frederick V. Bowers, a song-writer. When Bowers discovered the affair, he obtained a highly publicized divorce. However, George Jr. divorced Lynn and—14 days later on September 30, 1899–married Sarah Brazelle in Carson, Nevada.
Walter Sanger Pullman.
Sanger Pullman's life ended violently. On August 14, 1905 he was riding in a horse buggy when thrown from the vehicle in a suburb of San Francisco. Sustaining severe injuries to his skull and jaw, he lay unconscious until taken to a nearby hospital. Then moved to his home in Belmont, he died shortly after, with was his wife Louise Lander West at his bedside. Previously a San Francisco school teacher, Louise was noted for her beauty.  
Four years earlier, in November 1901, George Jr. had died of pneumonia at his home in Menlo Park near San Francisco. He was 26. 
And so ends our ten–part saga of the dynasty founded by George Mortimer Pullman, a complex and in many ways brilliant man, who—with Marshall Field and Philip Danforth Armour—was hailed one of "The Trinity of Chicago Business."
Washington  Photo Credit:
Glessner House
Author Photo:
Robert F. Carl