Antiques + Art + Design Show
By Megan McKinney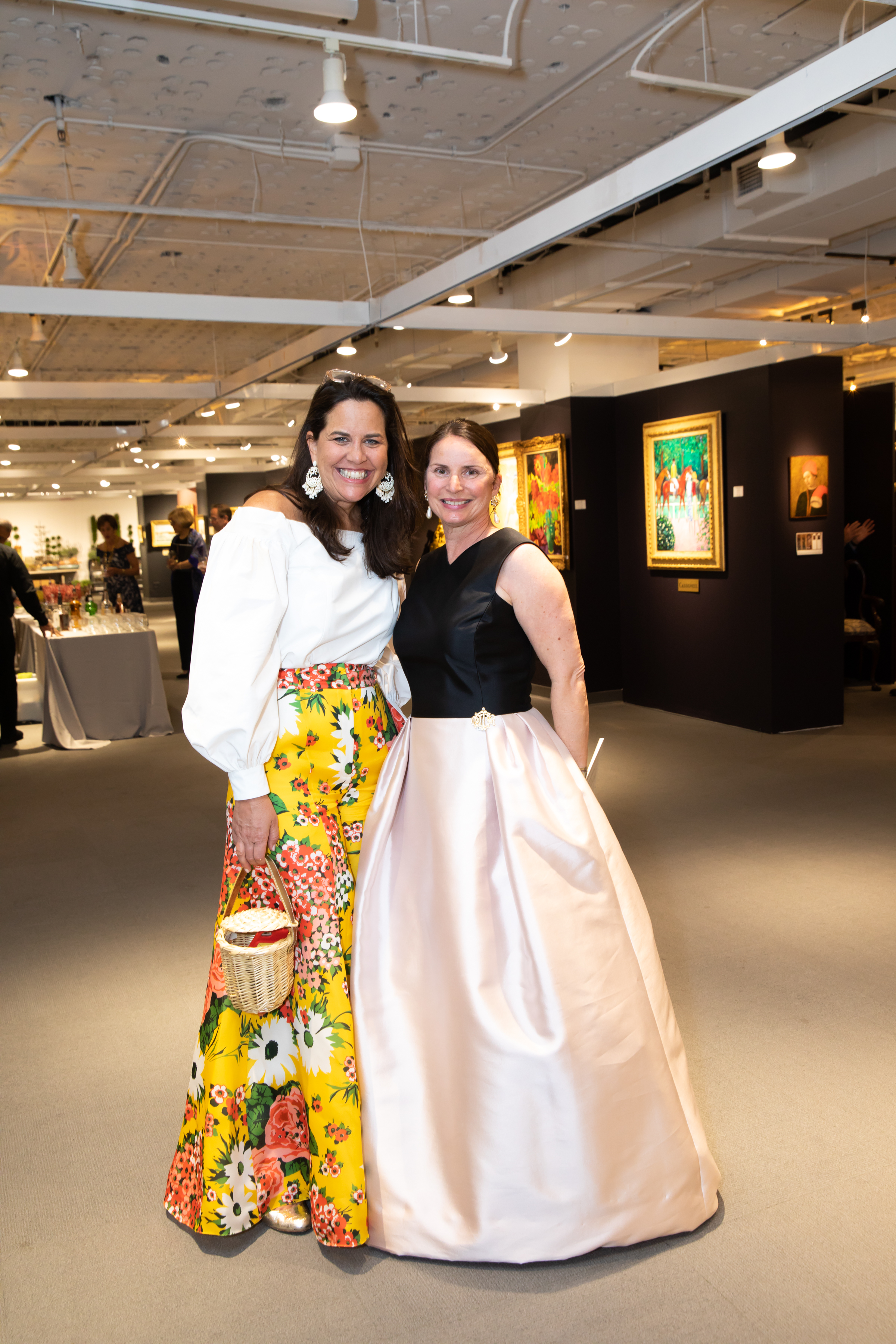 On Opening Night of the Chicago Antique + Art + Design Show, Co-Chair Alison McNally and Woman's Board member Neelie Fritz await arrival of guests amid the Merchandise Mart's splendid Seventh Floor collection of showrooms.
A striking characteristic of high season English events is the Promenade, the strolling back and forth—Pimm's in hand—of exquisitely dressed participants.  Although we have no Royal Ascot or Henley Royal Regatta, with their hallowed "enclosures"—and champagne trumps Pimm's as our beverage of choice—during the past three years Chicago has added its own elegant promenading event.
Also waiting for the party to begin, dealer Lee Thinnes of Winnetka in her charming booth.
If you board a center elevator up to the sprawling Seventh Floor exhibition space of The Mart on the third weekend of May, you will find yourself at the Chicago Antiques + Art + Design Show, a spectacular spread of fine antique furniture, with superb decorative and fine arts from more  than 75  premier national and international exhibitors.  
Narrow that down to the Thursday Opening Night Party, hosted by the Woman's Board of Northwestern Memorial Hospital, and you will experience promenading territory to rival any in the environs of London.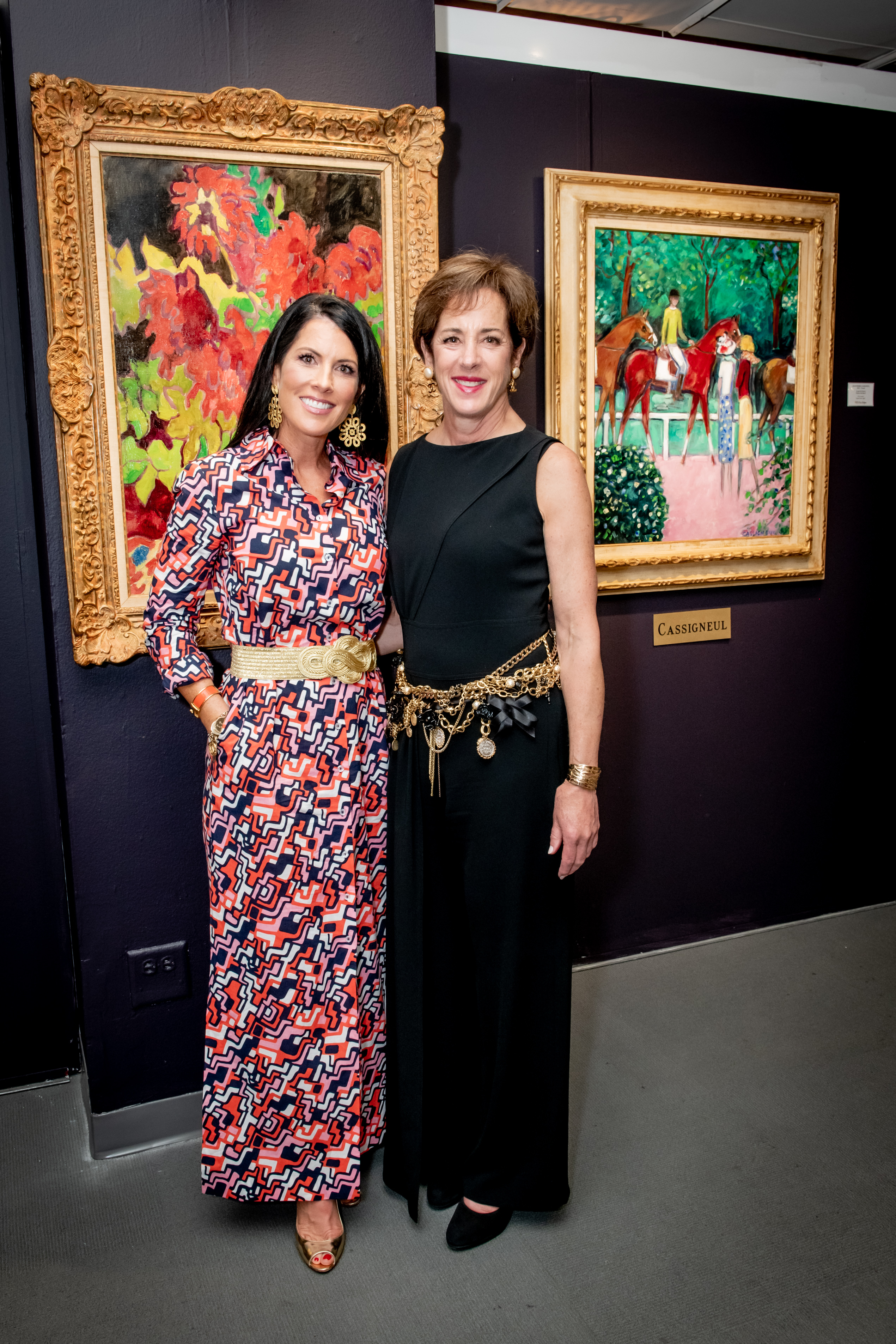 The Woman's Board of Northwestern Memorial Hospital is led by President Charenton Drake, right, assisted by Vice President Holly Cortes.
Stuart Dyer, Alison McNally and Elizabeth Pruett were the three Northwestern Memorial Hospital Woman's Board Co-chairs who created the fabulous 2019 Opening Night festivities.
The Woman's Board Co-chairs had great leadership, taking direction from Dolphin Promotions President and CEO Rosemary Krieger, with Media Director Gordon Merkle, above, and Show Manager Charlie Walter.
It was the Dolphin Promotions team that three years ago, revitalized the dormant tradition of a vibrant antique show in Chicago. With a 35-year history of excellence, Dolphin Promotions currently produces 10 shows across America annually.
Join us now in strolling the Chicago Antiques + Art + Design Show with Rosemary, Gordon, Charlie, the Northwestern Memorial ladies and their guests.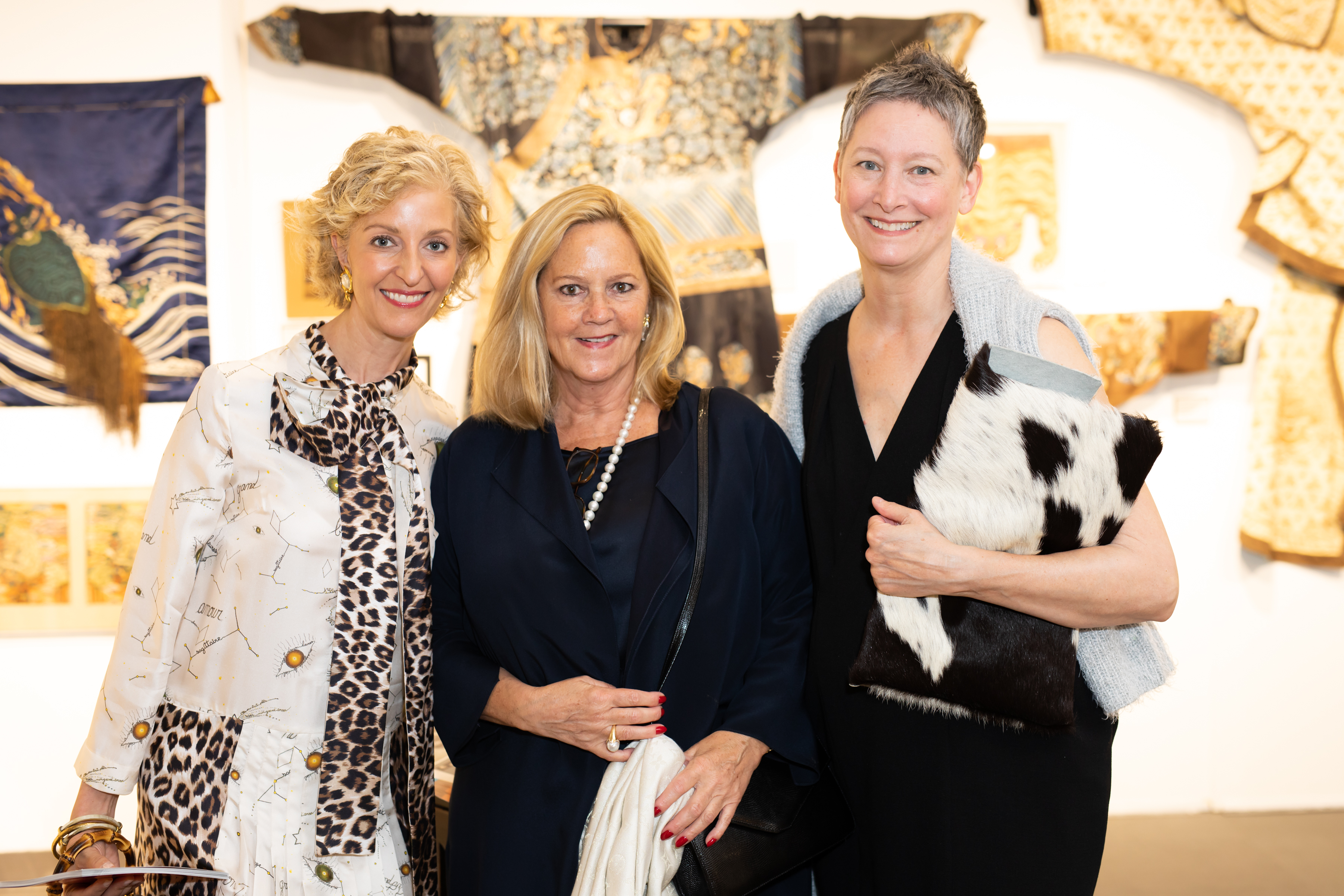 World class auctioneer Leslie Hindman—between  Jennifer Keenan of Kenilworth, left, and Robin Winge—knows the antiques, art and design turf well indeed.
The debonair Enrique Useseche-Aandueza and Luke Palese.
Laura and Clarkson Hine as the aisles begin to fill with strollers.
Another wide aisle in the great space.
Amy Davidson and Shelley Johnstone.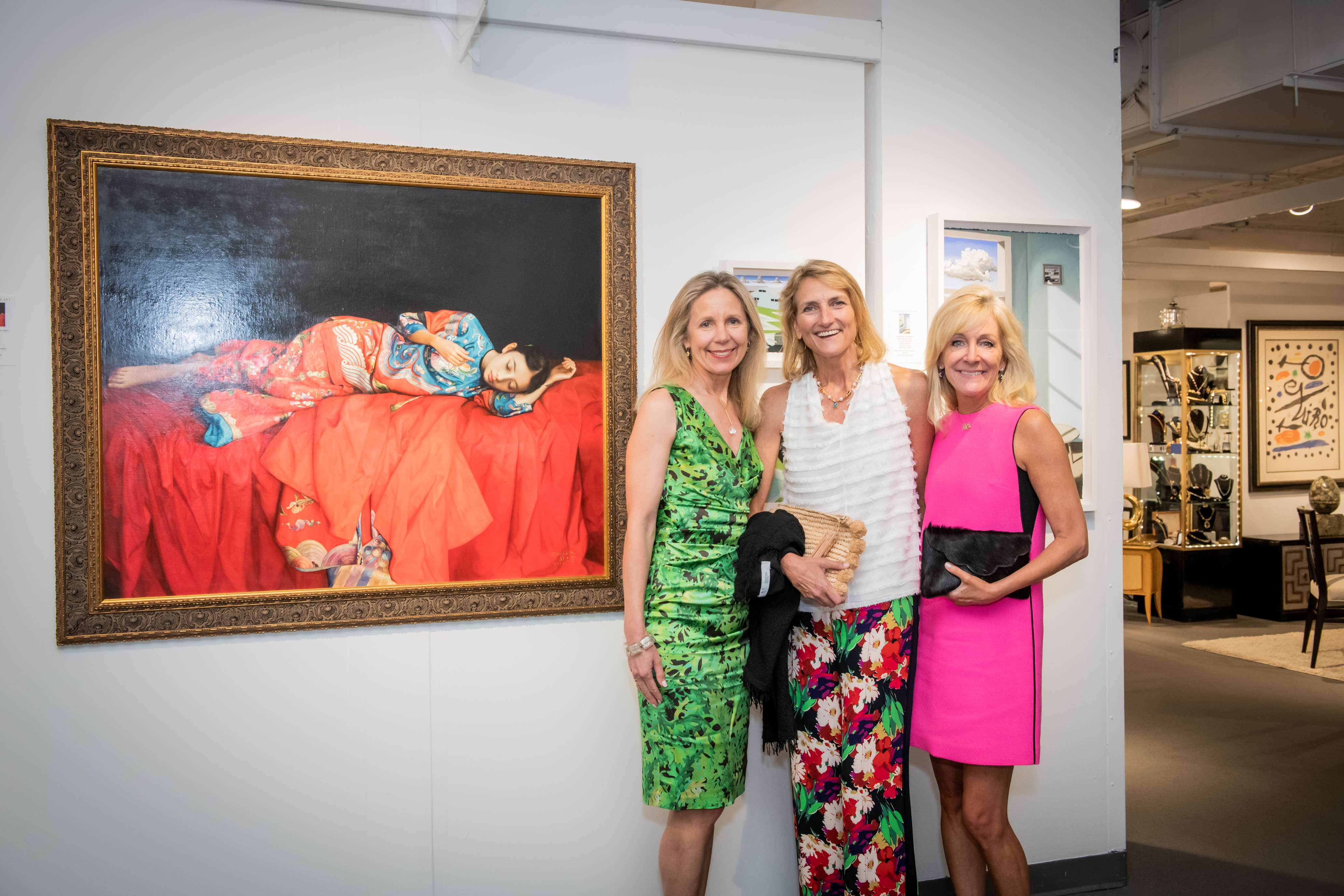 Anne Loucks, Chase Stevenson and Stephanie Madigan.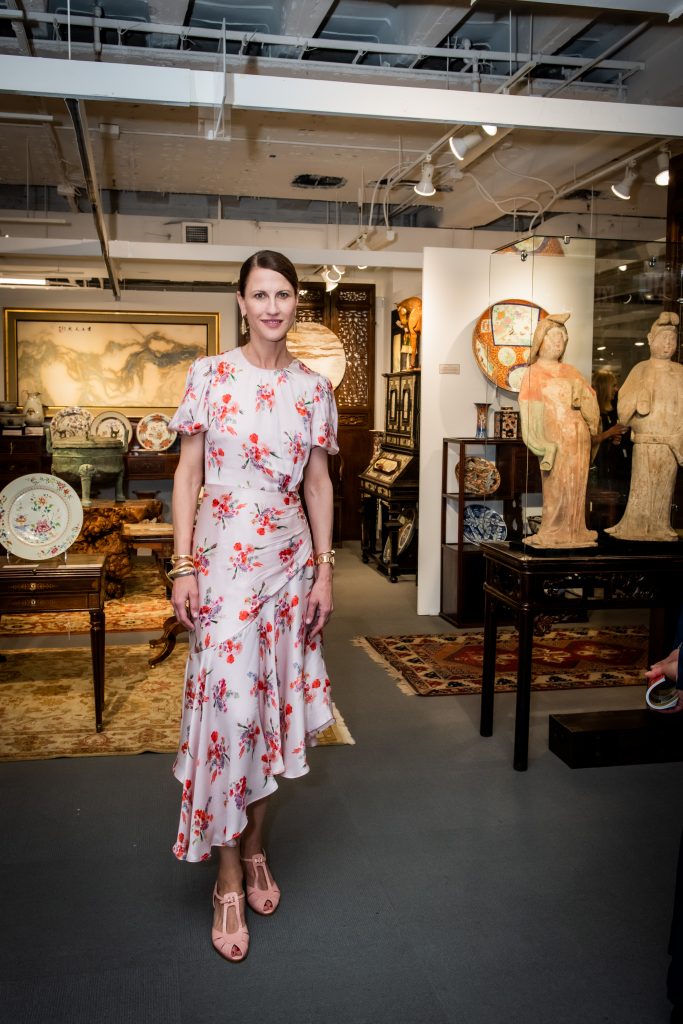 Caroline Burns of Winnetka.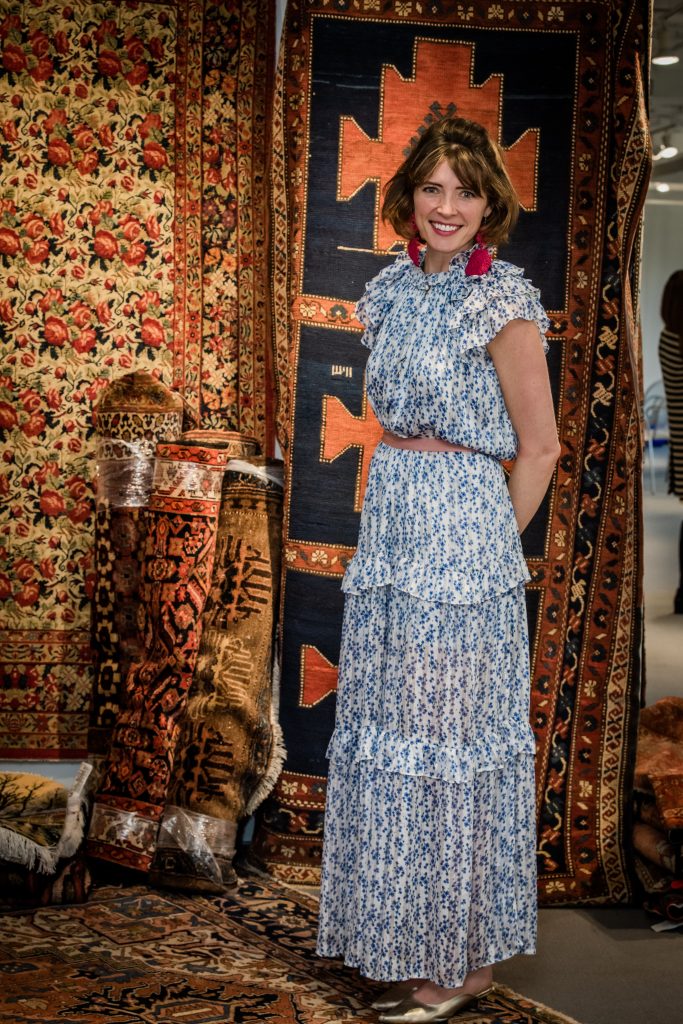 Chicago's Coco Meers amid fine rugs.
Chris Kane, James Dolenc and Frank Kane.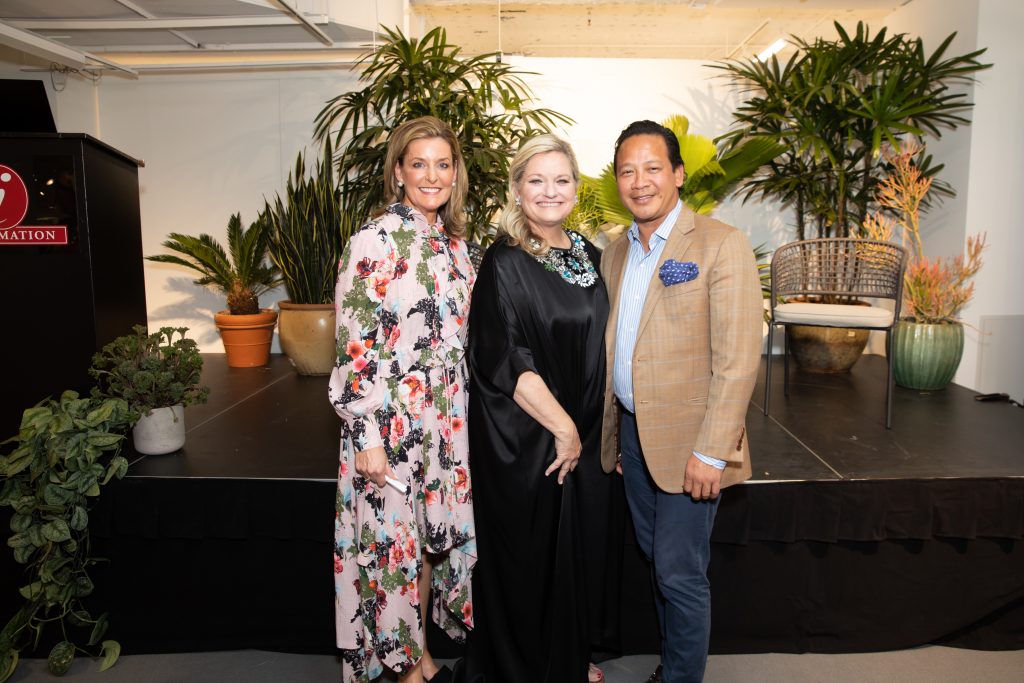 Cathy Busch, Senior Vice President and Managing Director for Christie's Chicago, left, with Design Co-chairs Amanda Lindroth and Fernando Wong, whose delightful 5 o'clock presentation set the tone for an exquisite evening.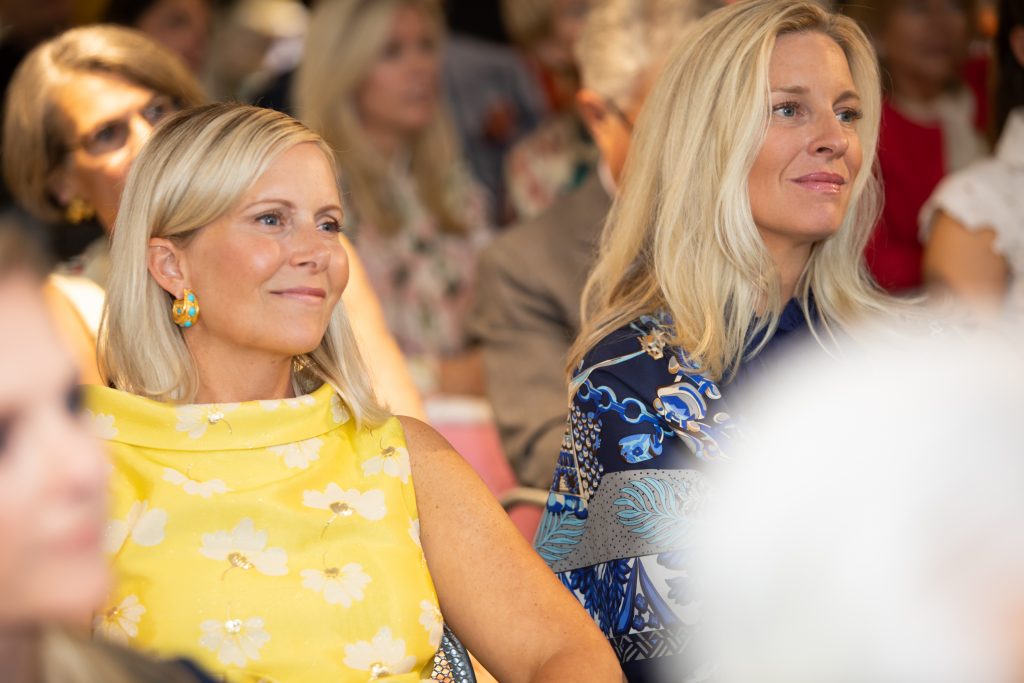 L.J. Savarie and Woman's Board member Lynne Hemmer during the program.
Wendy Wood- Prince, with her children, from left, Lucia Steinwold,  Wendy, Eleanor Sherman and Andrew Steinwold.  Lucia and Wendy are both Woman's Board members and Wendy is a valued Classic Chicago columnist.
 Another valued Classic Chicago contributor is 2019 Antique Show Co-Chair Stuart Dyer, right, with Margie Stineman in Lee's  Antiques.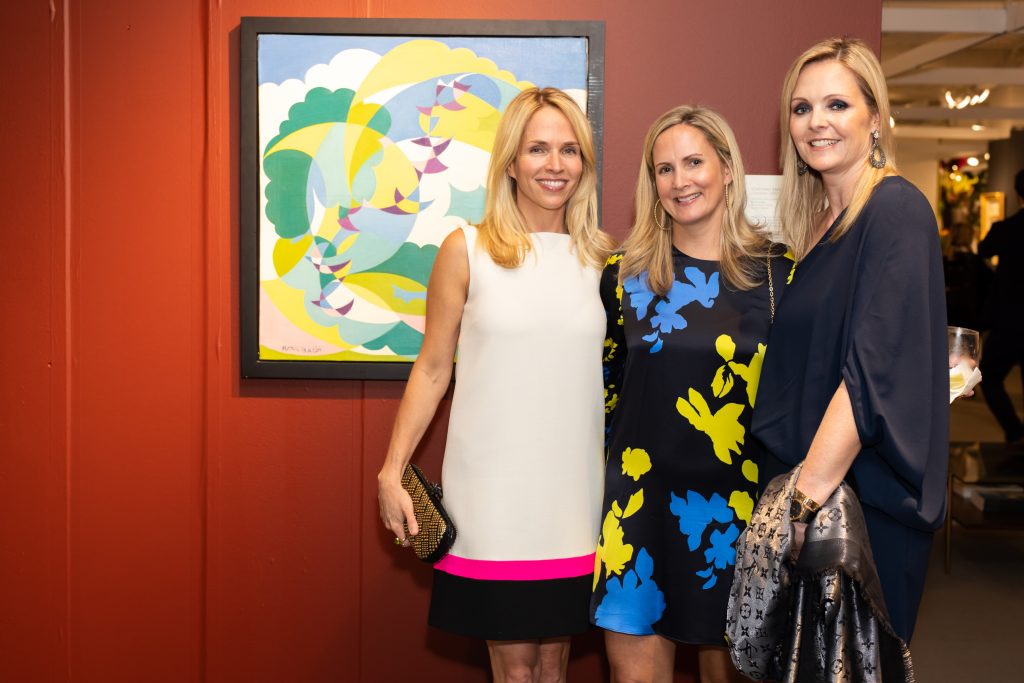 From left, two of last year's Opening Night co-chairs, Meredith Wood-Prince and Jennifer McKinney , with a third Woman's Board member, Chrissy Jones.
Dianne Reilly and Melissa Thodos.
Woman's Board member Jeanette Sublett, Angela Oldham, Tyler Neal and Langdon Neal. 
Josh Lesnik and Sheila Swift were among the many Lake Foresters in for the evening.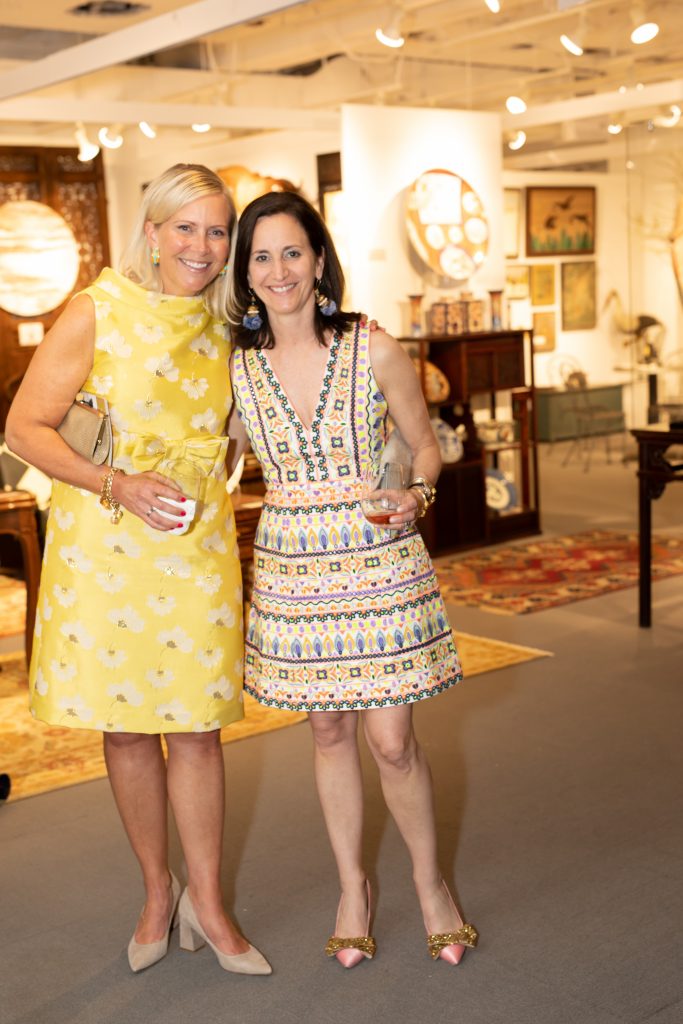 L.J. Savarie and Sonja Smith.
Before we go–Woman's Board President Charenton Drake returns under another guise, model for a pair of vintage pearl and gold Chanel earrings and a spectacular Dolce & Gabbana belt/necklace. Both pieces were courtesy of The Lake Forest Shop.
Cheerio!
Photo Credit:
Widia Viti Photography
Robin Subar Photography.
Author Photo:
Robert F. Carl