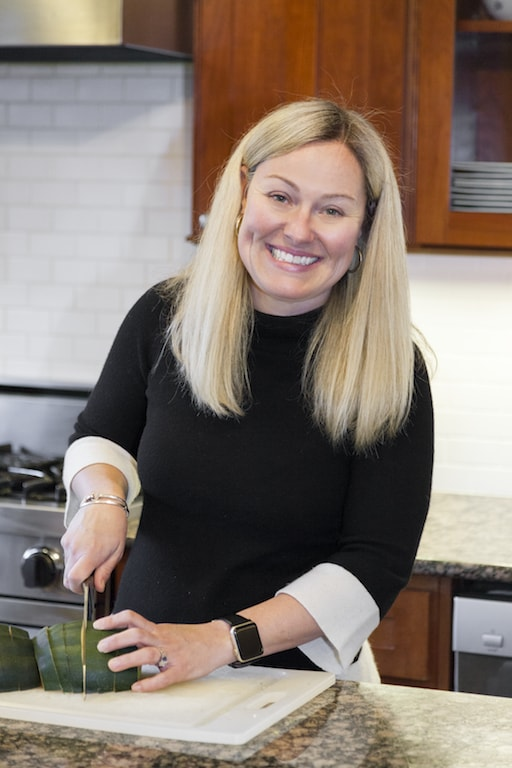 By Samantha Schwalm
They are light, buttery, and should be eaten right when they come out of the oven. Popovers are one of my favorite kinds of dinner rolls. I could actually skip dinner and just eat the rolls. There is nothing better than opening an oven and seeing the rolls popping out of the pan as if they are jumping onto your plate.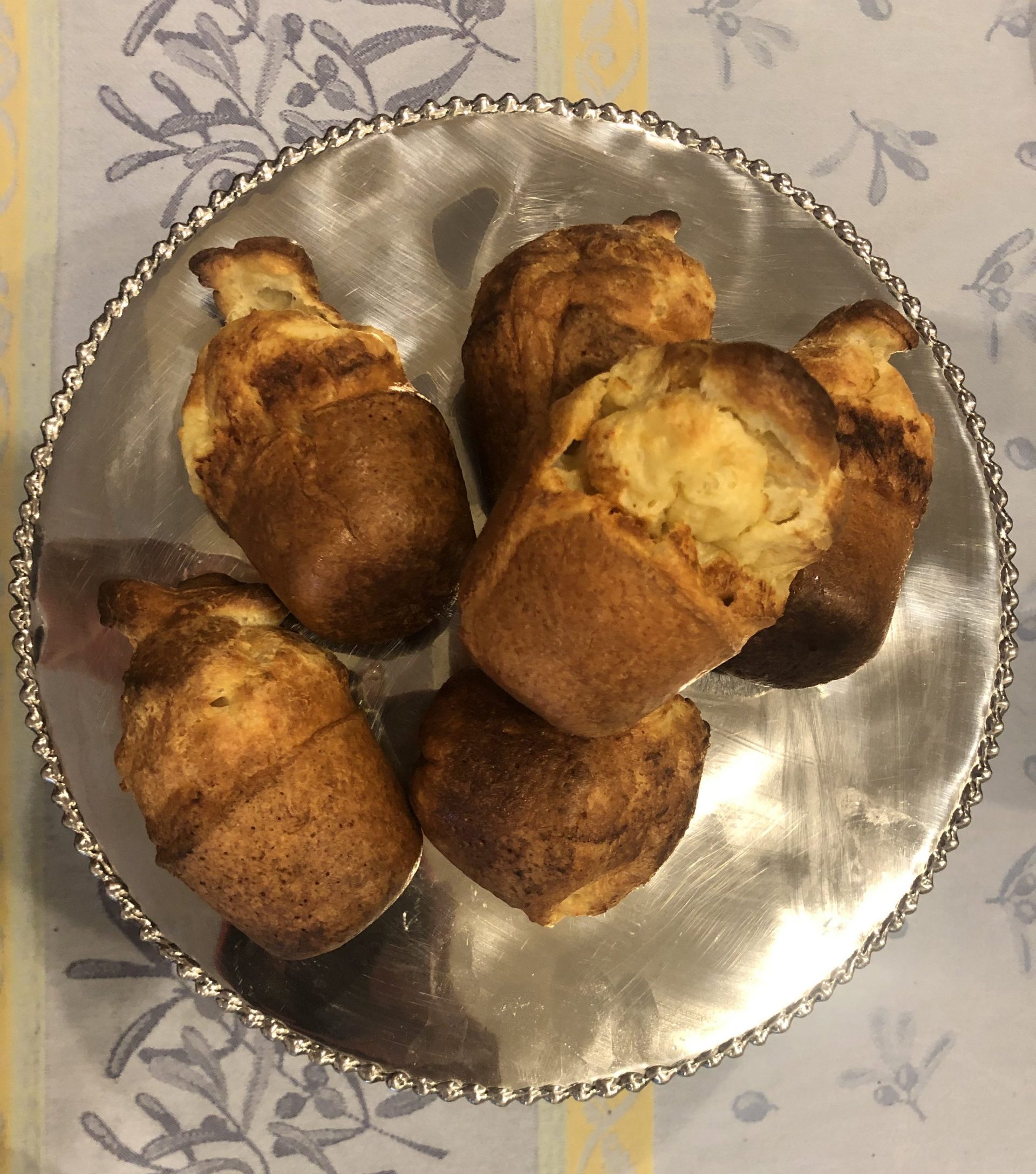 There are a few simple tricks to making the perfect popover. The first is to make sure your oven is preheated to 400 degrees. They will not rise high in an oven that isn't hot enough. Popovers do not have yeast, it is steam that makes them rise. Another trick to popovers, is to make sure your batter is thin. If the batter is too thin it will create a more dense and lower rising popover. Finally, popovers are similar to soufflés, so to prevent your popover to deflate, pole a small hole in the bottom.
Recipe:
4 large eggs
1 1/2 cups milk
3/4 teaspoon salt
1 1/2 cups all purpose flour
3 tablespoons melted butter + more for the bottom of the pan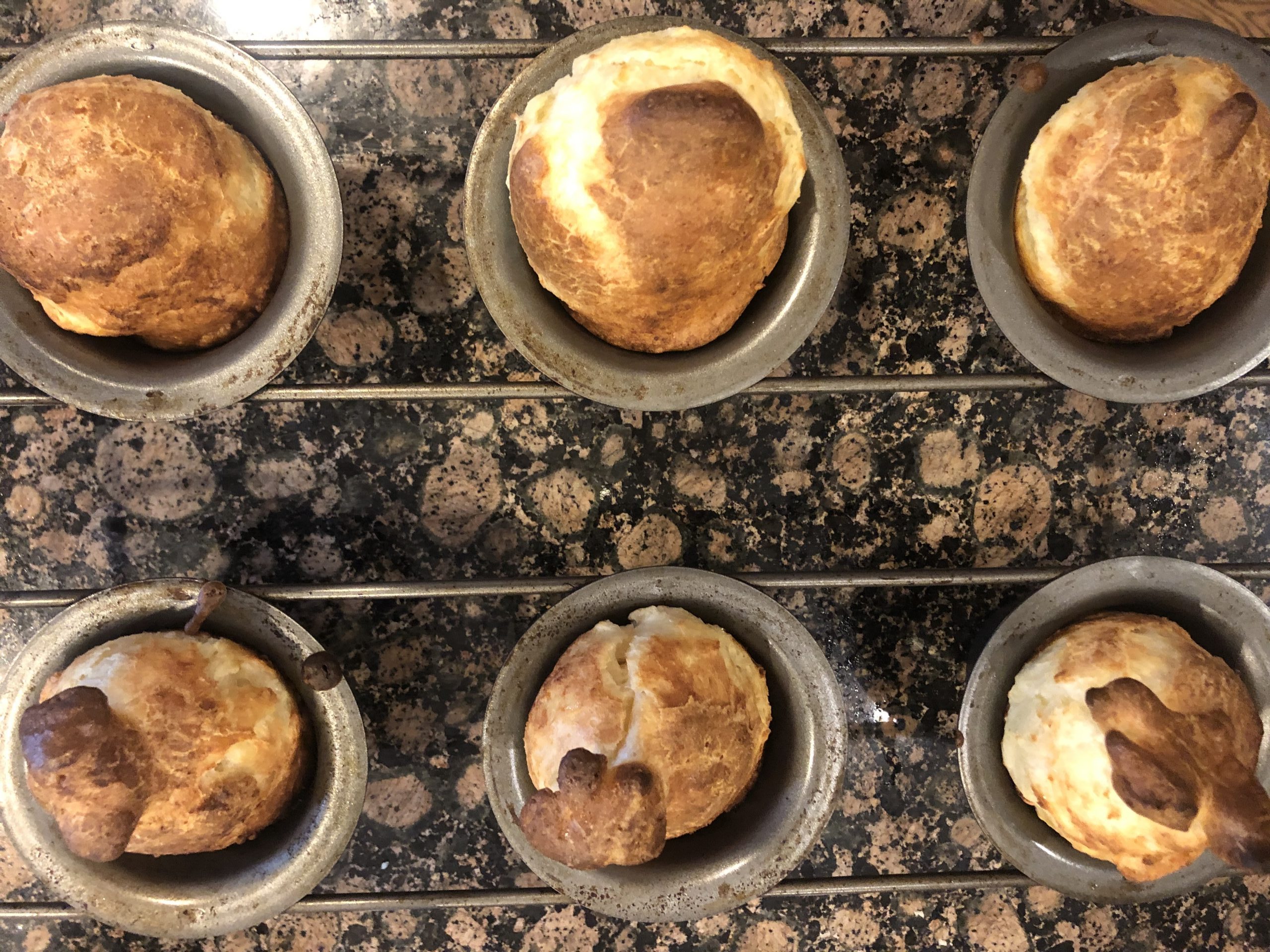 Preheat oven and popover pan to 400 degrees. I leave the pan in the oven until it is time to fill
them and take out the baked rolls. Next, in a large bowl, place all of the ingredients and whisk
together until batter is smooth. Open oven a put a small pat of butter in the bottom of the popover pan. Stick the pan back in the oven for 1 minute. Then pull the pan out of the oven and fill each cup about half way with batter. Stick the pan back into the oven and bake for 30 minutes. Serve warm and enjoy!