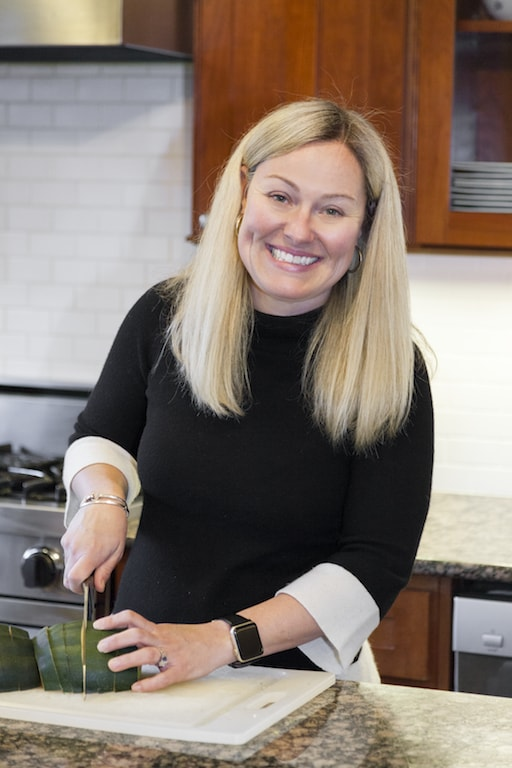 By Samantha Schwalm
Thanksgiving is right around the corner. I know apple and pumpkin pie are favorites for most families. In fact, a family tradition growing up was a slice of apple pie for breakfast the day after  Thanksgiving. I thought maybe this year it might be nice to try something different, a pear tart, they can be made in small tart pans and be served individually or in a larger tart pan and sliced.  Serve with whipped cream or vanilla ice cream, and you have a lovely fall dessert.  
There are several different crusts people like to use for tarts. Personally, I am a fan of a basic pie crust. It allows the filling and toppings to be the star of the dish. Basic pie crust is super simple. The main things you need to remember is very cold butter and very cold water. I fill a  glass with ice water and dip my tablespoon into the glass to make sure the water is cold.  
Pie Crust: 
1 1/2 cups flour 
1/2 teaspoon of salt 
1 teaspoon sugar 
1 stick of unsalted butter 
2 – 4 Tablespoons of Water 
In a food processor, briefly pulse flour, salt, and sugar. Add butter; pulse until mixture resembles coarse meal, with a few pea-size pieces of butter remaining. Slowly add water 1 tablespoon of water at a time until the dough starts to get crumbly and forms a  ball. Knead dough until it forms a smooth ball. Cover in plastic wrap and place in  refrigerator for 1/2 hour. Next, roll out the dough, and place in greased tart pans. Freeze the dough in the tart pans for an hour. 
Filling: 
4oz of plain cream cheese  
1 cup of ricotta 
1/4 cup of sugar  
1 large egg  
1 teaspoon vanilla  
Preheat oven to 425.  
Place cream cheese and ricotta in a mix and beat with paddle. Slowly add sugar, beat until smooth. Add in egg and vanilla, until completely blended. Spread on top of crust.  Peel and thinly slice pears and set into a small bowl. Sprinkle with 1 tablespoon of sugar and 1 tablespoon of cinnamon, and toss until pears are completely covered with the mixture. Place the pears on top of the filling. Bake for 10 minutes in the 425 oven,  and then turn down the oven to 350. Bake for another 15 minutes. Cool on a wire rack and serve with vanilla ice cream or whipped cream.