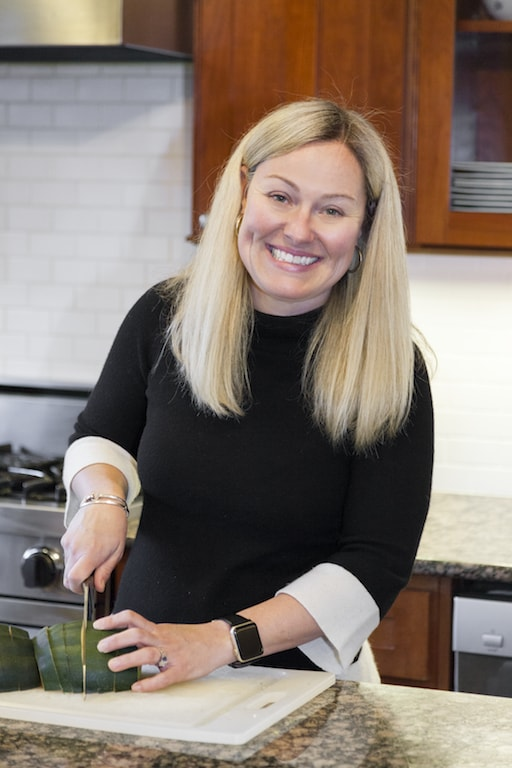 By Samantha Schwalm
Most weeks I am usually giving dinner options, so this week, I thought I would give a
dessert recipe. The month of May is technically the start of peach season in this country.
The Midwest's peach season in middle July through September. Maybe it is because we
are not traveling and venturing out like we normally do in the summer. I have felt this
season in particular, the peaches have been extra sweet and juicy. Which leads me to
this weeks recipe of peach cobbler. This is a super easy and delicious recipe. I highly
recommend serving while it is still hot with a dollop of vanilla ice cream.

Traditional southern peach cobbler doesn't have a crumble on top, but is more of a cake
batter. Start by placing your peaches, sugar, and salt into a sauce pan. Cook down until
peaches are tender and the sugar is dissolved. Almost to a chunky syrup consistency.
While the peaches are cooking preheat your oven to 350. In a 9 x 13 inch baking dish,
evening spread the 6 table spoons of butter, and place in the oven until the butter is
completely melted. In a separate mixing bowl combine the flour, sugar, baking powder,
salt & milk. Stir together until it is combined completely (it is ok if there are lumps).
Remove baking dish from the oven and pour the batter over the melted butter. Then,
layer the peach mixture over the batter. Sprinkle the entire dish with ground cinnamon.
Place the dish back into the oven and bake for 40 minutes. The batter will rise to the top
of the dish and be golden brown when finished. Server warm over ice cream and enjoy!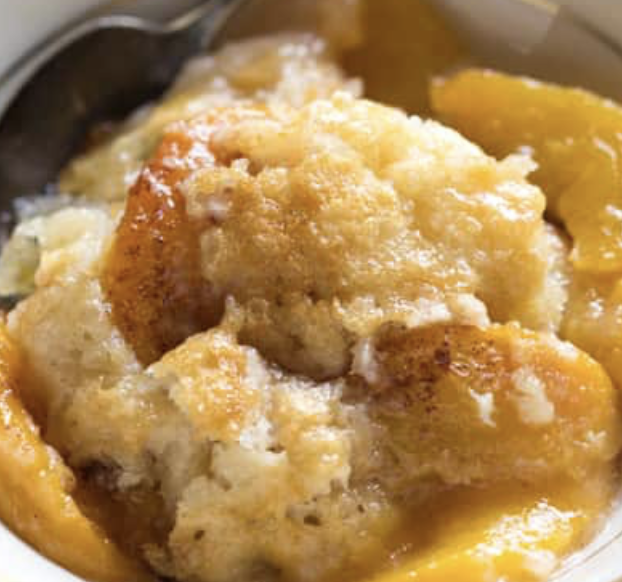 Ingredients
5 peaches peeled, cored and sliced (about 4 cups)
3/4 cup granulated sugar
1/4 teaspoon salt
For the batter:
• 6 Tablespoons butter
• 1 cup all-purpose flour
• 1 cup granulated sugar
• 2 teaspoons baking powder
• 1/4 teaspoon salt
• 3/4 cup milk
• ground cinnamon