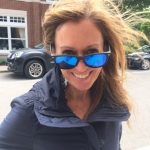 By Wendy Wood-Prince
"Paris Is always a good idea" – Audrey Hepburn
This famous quote came to mind when my son, Andrew mentioned that his girlfriend, artist Josephine Bellini, was going to be exhibiting her work at a gallery in Paris this fall. The dates of the exhibit also happened to coincide with the 20th birthday of my youngest daughter Ellie, who had never been to Paris. The stars were aligned. The four of us decided to make a short but exciting trip to experience The City of Light.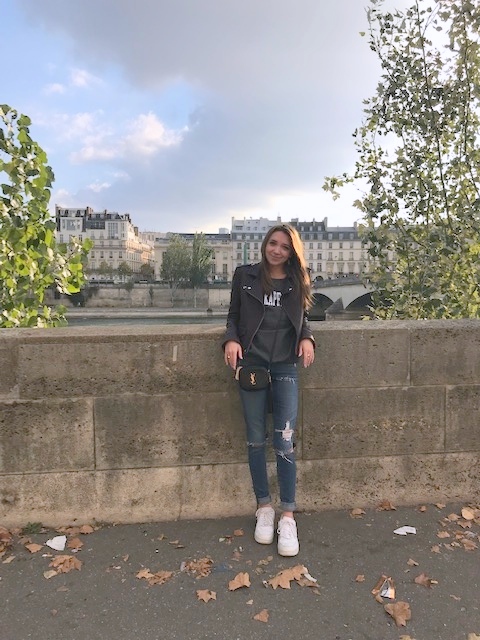 The birthday girl in Paris.
Josie is a crypto artist and graphic designer, she specializes in artworks that express the different attitudes within the crypto currency world. The crypto world is a confusing one for sure and although Josie's art doesn't explain it, she sure makes it look beautiful and intriguing! It was very exciting to tag along and see exactly what a crypto currency (or crypto-monnais, as the French call it) art exhibit is all about. You can check out her work at josie.io.
Andrew and Josie enjoying the sights.
We arrived in Paris jet lagged but excited and after a short rest we walked through the beautiful streets past flower vendors and shops closing up for the night, to L'Etoile 1903 for dinner. Located just off the Champs Elysees, this quintessentially French brasserie was the perfect place for our first meal. We tucked ourselves into cafe chairs crowded around petite tables, all facing out, to watch the world scurry by while we enjoyed a bottle of wine and some delicious poulet Francais. With just a slight crispness to the air and the deep blue sky of just beyond dusk, the evening had a surreal quality as we ate and laughed and planned for the next few days.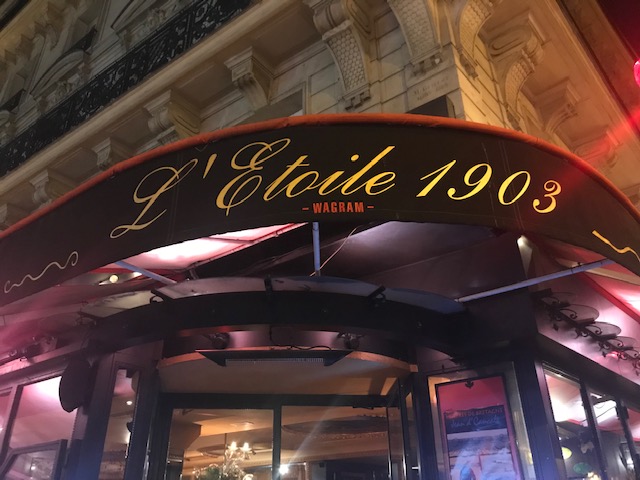 L'Etoile 1903 Brasserie.
As we finished dinner, we realized that it was only a few minutes before the Eiffel Tower was scheduled to light up with it's hourly sparkling light display. We made a mad dash over to the base of the tower and watched as the golden lights glittered and sparkled with their five minute magical illumination. Just for kicks, we grabbed pedi-cabs for our trek back home for the night and enjoyed impromptu personal tour guides by our zany, enjoyably verbose pedi-cab drivers.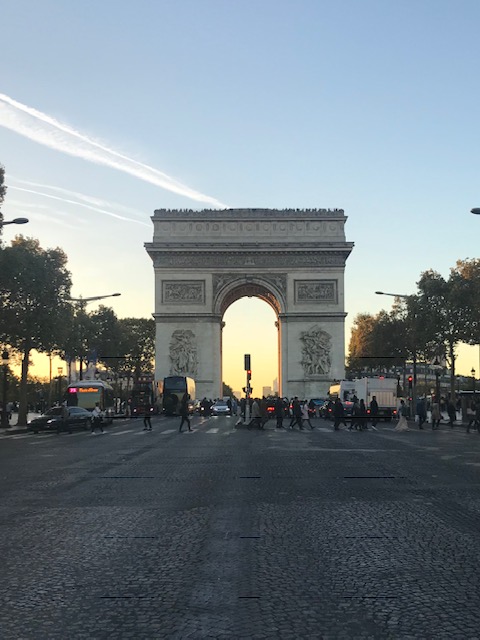 The next day brought some major disappointment as we learned that Josie's art, which had been shipped ahead of time, had not arrived! Andrew and Josie did some major scrambling that day to figure out a solution as the soft opening was that evening. Although not as originally planned, a local print shop was found and prints were made of the works that were scheduled to be in the show. It would have to do!! The art was hung just in time for the first guests to arrive at the gallery. There was lots of lively discussion around all of the art and artists and the show went well. Ironically, we heard that the art arrived just as we departed Paris to head back to the States, passing us inflight. C'est La Vie!! As we all know, when traveling, all must be taken in stride.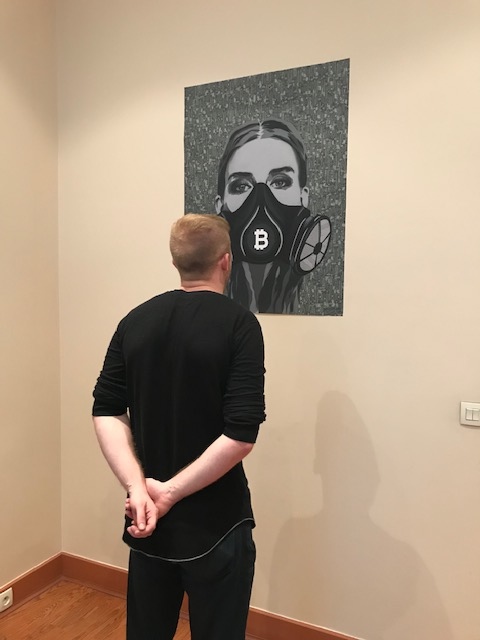 One of Josephine Bellini's pieces.
In the meantime, as is required when one is in Paris, Ellie and I did some serious shopping. Everyone walking up and down the streets is chic and well put together, which creates great inspiration for supplementing the wardrobe. We ogled and touched fur trimmed metallic pantsuits, intricately beaded chiffon blouses and embellished shoes of all kind. Our purchases were meager in comparison to the abundant kaleidoscope that we perused but we were still happy shoppers!
Paris is all about fashion.
For Ellie's birthday we met her lovely friend, Ambre for drinks and mingle. Ambre had been an exchange student at Ellie's high school a couple of years ago and stayed at our house during that time. She is currently studying in Paris and it was fun hearing her stories about her life (which seems to solely consist of studying) and nice for Ellie to see an old friend on her birthday.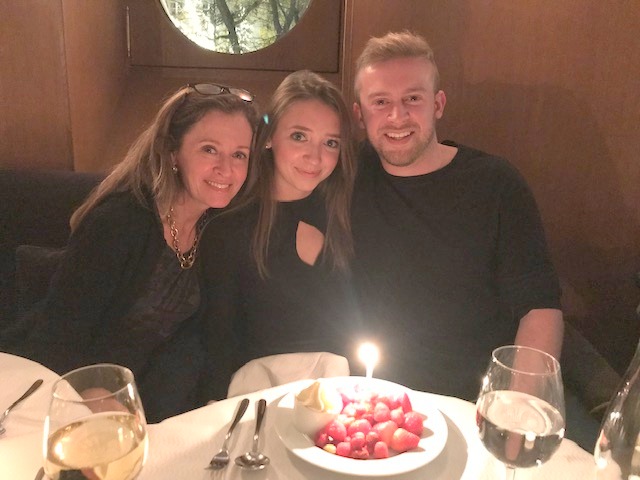 Birthday dessert at L'Avenue restaurant.
After drinks, we headed over to the trendy restaurant, L'Avenue, a chic, see and be seen spot. We sat amongst fashionistas wearing high end chic and even spied a supermodel in a silver jumpsuit……actually she was hard to miss. A DJ played very hip and enjoyable music in the background and the cozy seating added to the atmosphere. It was a wonderful weekend and celebration of my daughter's 20th year. Can't wait to go back!