By Lee Shoquist
If we attempted to sum up this year's Oscar race in one word, it would be unpredictable (a euphemism for "nobody knows anything, and we are bound to be wrong"). While in a few top categories it is all over but the shouting, a handful of key races remain unresolved, neck-and-neck sprints to the gold, determined to keep awards pundits guessing until the moment the envelopes open.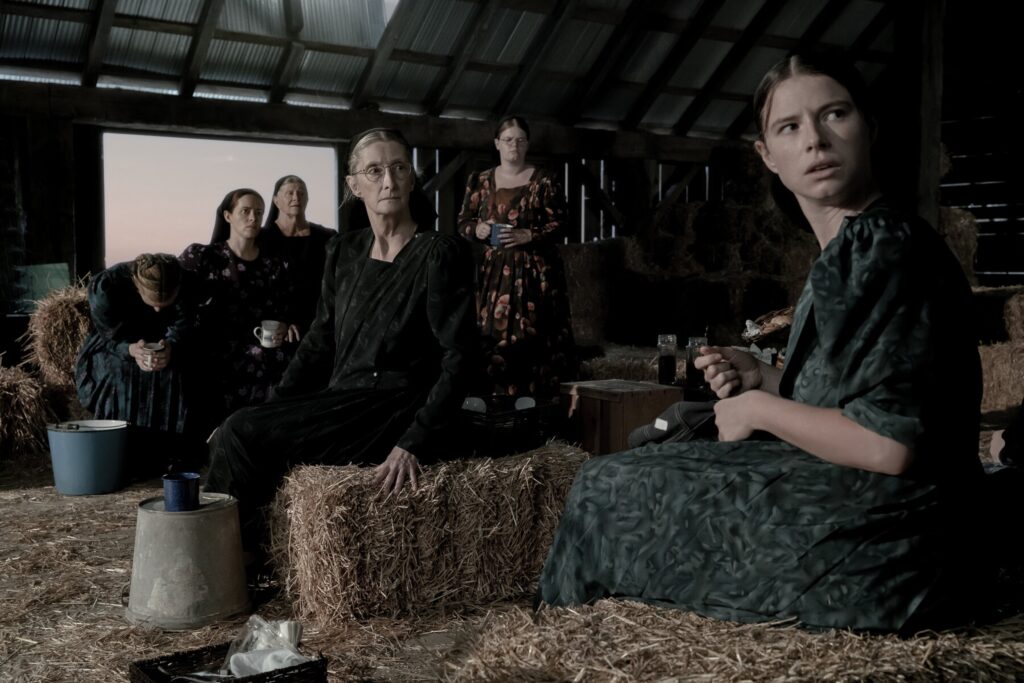 Best Adapted Screenplay
In the screenplay categories, we typically look to the winners of the industry's Writer's Guild Association (WGA) and consider the possibility of an Oscars repeat. This year's WGA adapted screenplay winner Women Talking, written and directed by Sarah Polley, was an early season favorite in some corners and thought to be a serious Best Picture contender. A potential win here would represent a consolation prize for Polley, who failed to land a Best Director nod. While the German WWI epic All Quiet on the Western Front swept the BAFTAs, its stateside reception feels curiously muted. Glass Onion: A Knives Out Mystery, a piffle of a sequel to the terrific Knives Out, was fun entertainment but a screenplay win is not in the cards; even the nomination seems a stretch. Living, about a British bureaucrat facing mortality, is a sublime retelling of Akira Kurosawa's 1952 masterpiece Ikiru scripted by the great Kazuo Ishiguro (The Remains of the Day, Never Let Me Go) and would be a literate, sophisticated pick. And Top Gun: Maverick has an airtight screenplay structure that pays off beautifully in each act.
Should win: Living
Will win: Women Talking
Should have been nominated: Bones and All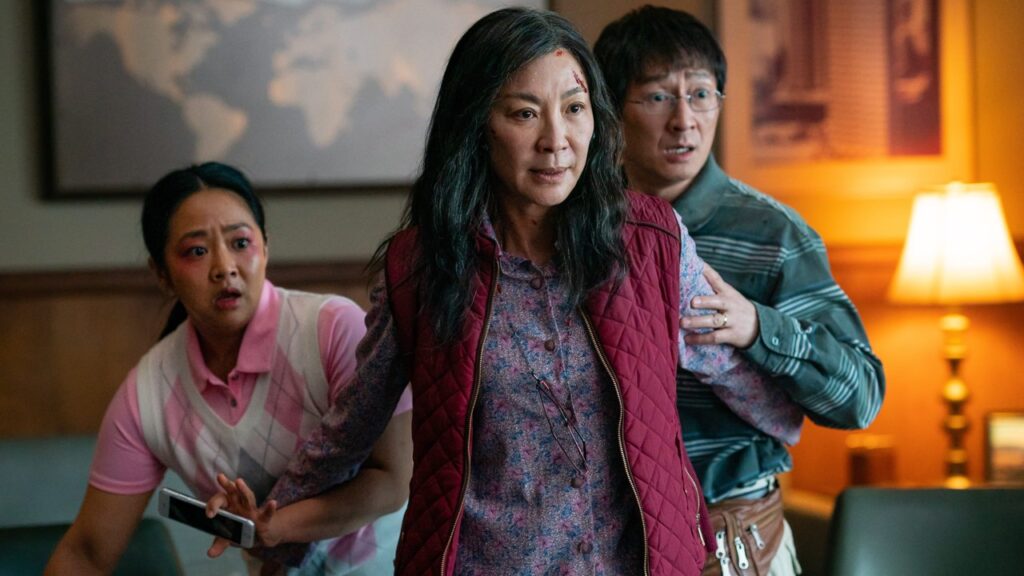 Best Original Screenplay
There is a three-way race currently underway with a slight edge going to WGA original screenplay winner Everything Everywhere All at Once, the existentialist, sci-fi family reunification story that is the very definition of original in its fusion of genres, styles, and themes—a bit too original for some, it would seem. On its heels is Martin McDonagh's rich, melancholy character work in the offbeat Irish war and friendship fable The Banshees of Inisherin. And a very worthy winner with the most intelligent dialogue of any film this year would be Todd Field's Tár, which contains the best written scene of the year, a Juilliard-set takedown of social-media driven identity politics. Steven Spielberg's adolescent diary The Fabelmans' screenplay is neither distinctive nor incisive enough for a win, while Ruben Östlund's Cannes Palme d'Or winner Triangle of Sadness, a scathing, satirical take-down of the 1%, is very funny and socially observant—but feels slightly out of reach for the average voter.
Should win: The Banshees of Inisherin
Will win: Everything Everywhere All at Once
Should have been nominated: Emily the Criminal
Best Supporting Actress
Angela Bassett, nominated twenty-nine years ago for What's Love Got to Do With It? and again this year for her Queen Ramonda turn in Black Panther: Wakanda Forever, was an early season beneficiary of both Golden Globe and Critics' Choice wins and seemed to be on her way to an overdue career Oscar win. Then Kerry Condon stopped Basset's momentum with a BAFTA win for her headstrong turn as the lone voice of reason in The Banshees of Inisherin. But Jamie Lee Curtis, playing three madcap and poignant roles in Everything Everywhere All at Once, has the wind at her back as a forty-five-year Hollywood veteran, incredibly popular and campaigning harder than any nominee in memory. With a recent Screen Actors Guild (SAG) win and acceptance speech that brought down the house, Curtis will likely ride her film's feverish popularity to Oscar gold. Also nominated for Everything Everywhere All at Once is Curtis' co-star Stephane Tsu, the breakout of the season, giving a more original and arguably richer performance as a multiverse agent of chaos and conflicted daughter seeking the acceptance of a disapproving mother. Rounding out the category is Hong Chau for her turn as a sympathetic home caregiver in The Whale; Chau was even better in this season's The Menu.
Should win: Kerry Condon
Will win: Jamie Lee Curtis
Should have been nominated: Nicole Kidman, The Northman
Best Supporting Actor
The only sure thing this season seems to be Key Huy Quan for playing the multifaceted and sensitive father and husband in Everything Everywhere All at Once, which gave him the opportunity to perform multiple roles—befuddled husband, debonair businessman, martial artist—and all with aplomb. The former child actor, discovered by Steven Spielberg decades ago, has handily won nearly every key precursor award including the Golden Globe, Critics' Choice and SAG, a winning streak that will prove unbreakable. He owns this year's "comeback" narrative and has been received by a universal Hollywood embrace. The Banshees of Inisherin's Brendan Gleeson, arguably a co-lead, might deserve to prevail for his difficult turn as a depressed creative trapped in a world without art; Gleeson's co-star Barry Keoghan is also nominated here for his heartfelt Banshees simpleton, which netted him the BAFTA (the only key award Quan missed). The dual nods suggest that both actors may split the Banshees vote, canceling each out of contention. Judd Hirsch's scenery chewing as The Fablemans' hammy uncle was distractingly broad, scaled as if to awaken the rear balcony of a Broadway playhouse. And Brian Tyree Henry was terrific as a PTSD-stricken accident survivor in Causeway—the trouble is that almost no one saw his film.
Should win: Key Huy Quan
Will win: Key Huy Quan 
Should have been nominated: Ashton Kutcher, Vengeance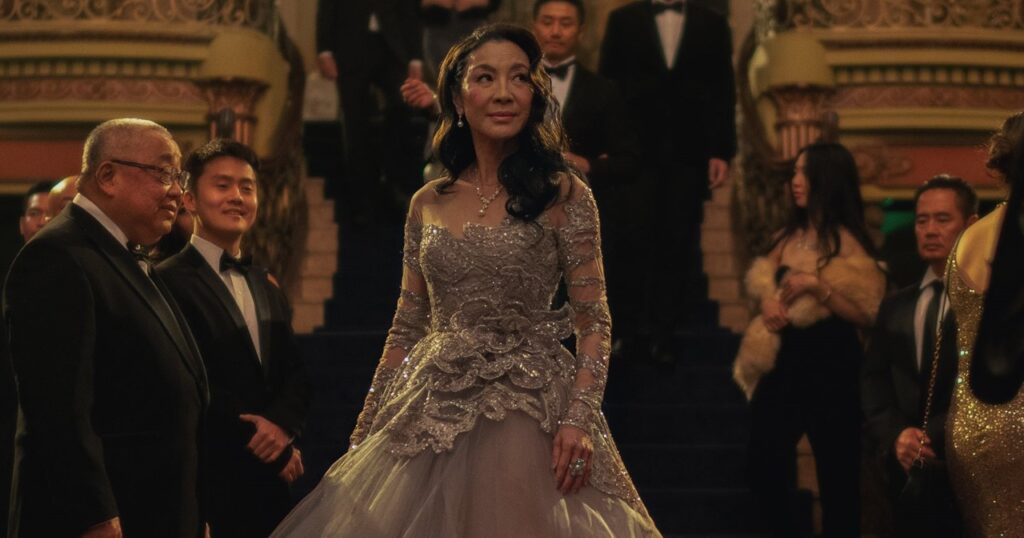 Best Actress
The breakout star of the season is a forty-year film veteran headlining the year's wildest, most popular movie, and that is sixty-year-old Michelle Yeoh, the legendary Malaysian star finally getting her due in America this year for a career best role in Everything Everywhere All at Once. She has the film, the performance, and the irresistible narrative of a potential first Asian Best Actress winner. Yeoh, who has won the Golden Globe (Comedy or Musical) and SAG will face tough competition from two-time former winner Cate Blanchett, arguably delivering career best work in the year's most demanding role as titular Lydia Tár, a brilliant (and possibly predatory) composer/conductor caught in the crosshairs of power, ego and cancel culture. Blanchett, par excellence as expected, won the Golden Globe (Drama), Critics' Choice and BAFTA, which in an ordinary year would put her over the top (and still may). But the Yeoh narrative, obvious industry love and her popular picture seem perhaps too big to fail. Also nominated is the gifted Cuban actress Ana de Armas, indelible and heartbreaking as Marilyn Monroe in the controversial Blonde, and who would easily be a merit winner. But oddly, Michelle Williams—one of our very best actresses and a five-time nominee who is overdue—was not on her best game in The Fabelmans playing a close-to-life version of Spielberg's nurturing, stormy mother. Williams, clearly directed to deliver a showy, performative turn high on theatrics and melodrama, felt outsized for the film. Saving the best for last, surprise nominee and chameleonic British actress Andrea Riseborough scored her first nod for the little seen indie drama To Leslie, and anyone who sees the picture will surely be bowled over by Riseborough's galvanic work as a lost soul, Texas alcoholic spiraling to the bottom before finding hard-won redemption. Of the nominees, hers is the year's most emotionally penetrating work and the best female performance of 2022. 
Should win: Andrea Riseborough
Will win: Michelle Yeoh
Should have been nominated: Aubrey Plaza, Emily the Criminal
Best Actor
At the current moment, we have a Best Actor coin toss between Austin Butler, winner of the Golden Globe (Drama) and BAFTA for his knockout, immersive Elvis portrait and Brendan Fraser, for the mawkish The Whale, as a 600-pound, mournful gay shut-in with a death wish. In terms of technique and showmanship, there is little contest and Butler should be taking this in a walk. But never underestimate the Academy's fascination with "physical transformation," in Fraser's case a prosthetic obesity suit which we are encouraged to gawk at for nearly two interminable hours. Fraser, with a debatable comeback narrative, took the Critics' Choice and SAG; sympathy could propel him to win. Watch for an early race result in the makeup category, which may signal which star will ultimately win. Colin Farrell, who deserves the award on merit, gave a career high performance in The Banshees of Inisherin, his memorable Pádraic Súilleabháin, an emotionally wounded drinking buddy lamenting the death of friendship. It was one of four terrific performances for the star this year, and for Banshees he deserves to take the statue. Veteran Bill Nighy, nominated for his melancholic Living performance as a British city worker facing impending death, and Aftersun's Paul Mescal, as a young father suffering from hidden depression during a seaside vacation with his adolescent daughter, have little chance to win. 
Should win: Colin Farrell
Will win: Austin Butler
Should have been nominated: Caleb Landry Jones, Nitram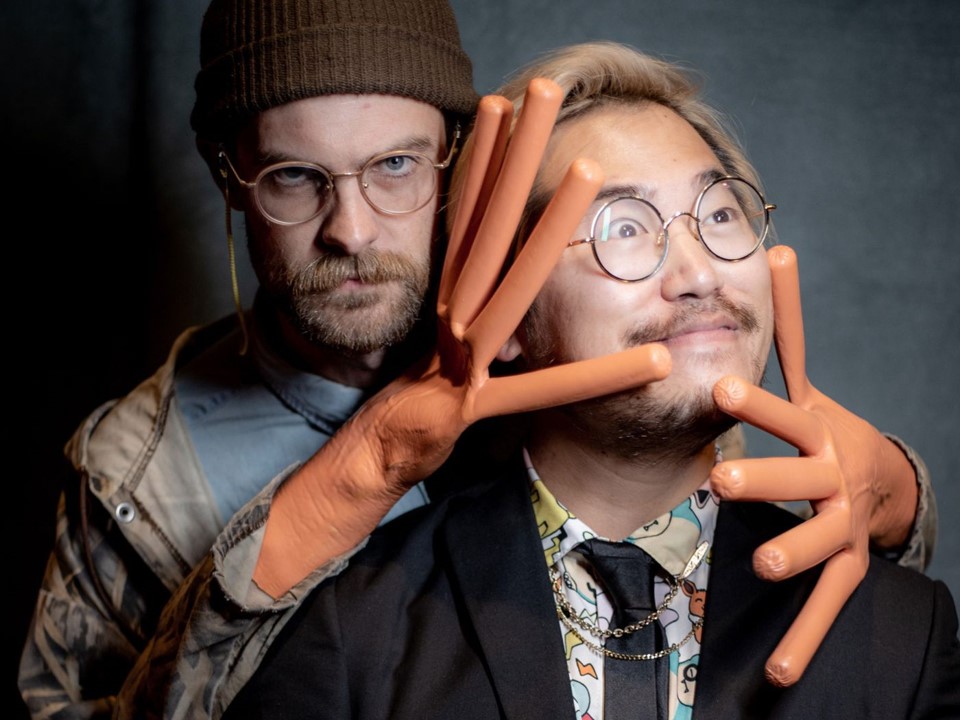 Best Director
The early season Best Director sentiment favored Steven Spielberg for his childhood memoir The Fabelmans, but when the film was widely seen it became clear that it was not quite a top-canon Spielberg (which didn't stop him from winning the Golden Globe). When Spielberg failed to land a BAFTA nod the writing was on the wall: it simply is not his year. We can also count out Swedish director Ruben Östlund (leading the 2023 Cannes jury) for his comically acidic Triangle of Sadness; the nomination is his win. Martin McDonagh, awarded the 2018 Best Original Screenplay Oscar for his Three Billboards Out of Ebbing Missouri, would be a fine directing winner choice, but his The Banshees of Inisherin inexplicably lost steam in the final leg of this year's race. In Tár, director Todd Field applied the precision of a Kubrickian lens to its striking tale of a world-famous musical conductor headed for a spectacular fall, delivering the rare American film as an object of high art; Field could very well be a dark horse for the win. And The Daniels—Daniel Kwan and Daniel Scheinert—helmed the year's most audacious film in Everything Everywhere All at Once, hopping around their wildly conceived multiverse with a bravura command of vision, technique, and theme. Winners of the Director's Guild (DGA) award, The Daniels seem destined for a repeat victory at the Oscars.
Should win: Todd Field
Will win: The Daniels
Should have been nominated:
James Cameron, Avatar
Andrew Dominik, Blonde
Luca Guadagnino, Bones and All
S.S. Rajamouli, RRR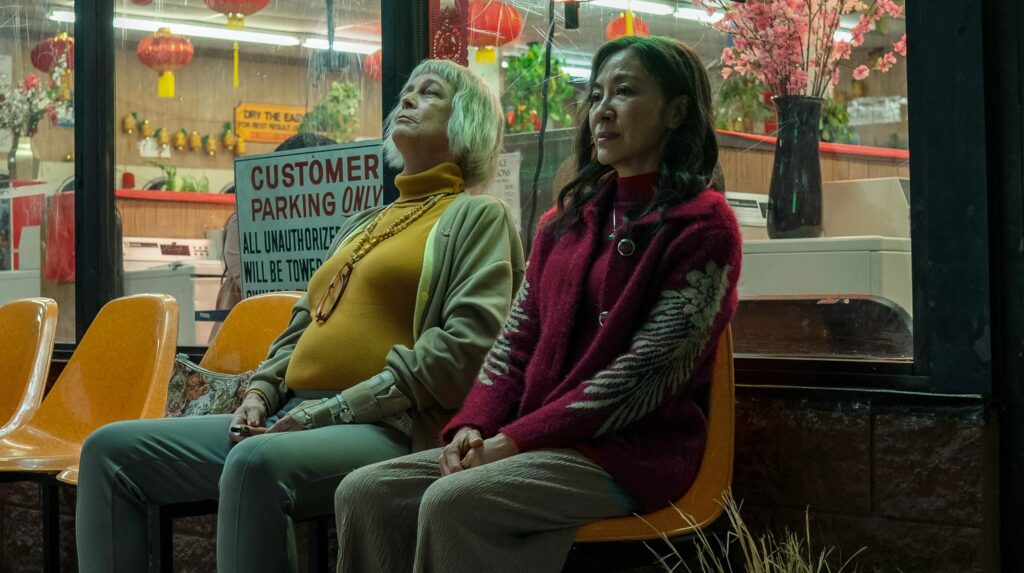 Best Picture
Of the ten films nominated this year, only a few are serious contenders for the gold, while several others—Avatar: The Way of Water (too innovative), Triangle of Sadness (too conceptual), The Fabelmans (too obvious), Elvis (too frenetic), Women Talking (too static), All Quiet on the Western Front (too European-focused) and Tar (far too intelligent)—have failed to rack up the requisite precursor wins or awards heat. That leaves the global hit Top Gun: Maverick, credited with "saving" the industry box office (as did Avatar: The Way of Water) and a rousing, broadly loved crowd pleaser that could do well on the Academy's ranked choice preferential ballot as a film everyone loves or at least admires. If it were to win, it would be a return to the type of populist, crowd-pleasing winner Oscar hasn't seen in more than a decade. The Banshees of Inisherin, the Irish drama incorporating fable and myth to address the dissolution of a long-term friendship and artistic actualization against the background of the Irish Civil War, would be my choice for the year's best. But the likely winner is Everything Everywhere All at Once, the runaway hit of this year's season, conquering every major industry guild including the PGA, SAG, DGA and WGA as well as the Gotham, Independent Spirit, and Critics' Choice awards, leading the contenders with eleven Oscar nods and likely to sweep. The fantastical tale of a disillusioned, Chinese American laundromat owner (Yeoh) granted the opportunity to save the universe—thousands of them—the movie deploys a fantastical context to address mid-life malaise, parent-child relationships, the immigrant experience, a family holding together against the odds and the need for simple kindness in an overwhelming technological world.
Should win: Tar
Will win: Everything Everywhere All at Once 
Should have been nominated: Bones and All, The Northman, RRR, She Said
The game of predicting which direction the Oscar winds are blowing is always one part analyzing statistics of precursor awards, one part reading the minds of voters and one part gut-level intuition. This year, almost nothing seems set in stone during a season with more twists and turns than even the most densely plotted M. Night Shayamalan film. What I predict here is by no means certain; I will undoubtedly shift again (and again) prior to the opening of the envelopes.