Judy Carmack Bross
Honoring volunteerism and citizen scientists at the Openlands Annual Luncheon October 31 was the plan hatched by Openlands Board President Carrie McNally and Openlands President and CEO Jerry Adelmann. They agreed that only one person could give strong wings to their desire to recognize significant environmental efforts contributed by hundreds of local volunteers: Openlands board member and naturalist Wendy Paulson. 
  An environmental educator and activist with decades of hands-on experience in nature-based education, habitat restoration and community based conservation, Paulson helped start and teaches for the Openlands program in the Chicago Public Schools "Birds in My Neighborhood". Her passion for nature conservation has led to active participation in local, national and international conservation organizations.  
Adelmann told us:
"While living in New York City and Washington, DC, Wendy, the 'Nature Lady' in Barrington schools, found a creative way to connect youth to nature in urban neighborhoods—through birds that are found virtually everywhere.  When she and Hank moved back to Chicago, Openlands was incredibly fortunate to have Wendy join our board.  She shared her experiences out East and, with Audubon Great Lakes as a partner, helped Openlands launch Birds in my Neighborhood, a powerful program that is now active  in over 35 Chicago schools."
   Following Paulson's address at the Hilton Chicago, Stephen Packard will receive  the 2019 Conservation Leadership Award for his creation 40 years ago of the North Branch Restoration Project, a world-renowned model of volunteerism. Martina Keller and JoAnn Seagren serve as chairs of the Luncheon Host Committee.
  Paulson told us why motivated volunteers can make all the difference to professional organizations:
 "The term volunteer comes from a Latin word meaning 'want to.'  Volunteers want to help, want to make a difference. They're not doing work for a wage but because they want to help advance the mission of whatever group they choose.
 "Every individual has unique interests and skills.  When those interests and skills can be matched with an organization that welcomes and supports volunteer involvement, it's a benefit both to the individual and the organization.  The greatest reward for volunteers is to be entrusted with real responsibility, to continue to learn and grow while making substantial contribution to a larger mission, and to meet and work with others similarly motivated.  In turn, their contributions leverage the work of the organization.
 "One of the extraordinary features of Chicago is the enormous number of opportunities to volunteer on behalf of nature – in education, restoration, scientific monitoring, community outreach.  There is a conservation community here unlike any I've encountered elsewhere. Frankly, it's the principal reason that my husband and I returned to the Chicago area after a 15-year hiatus. I was eager to re-immerse myself in prairie restoration workdays, student field trips, community bird walks, and to work alongside so many others who inspire and teach me.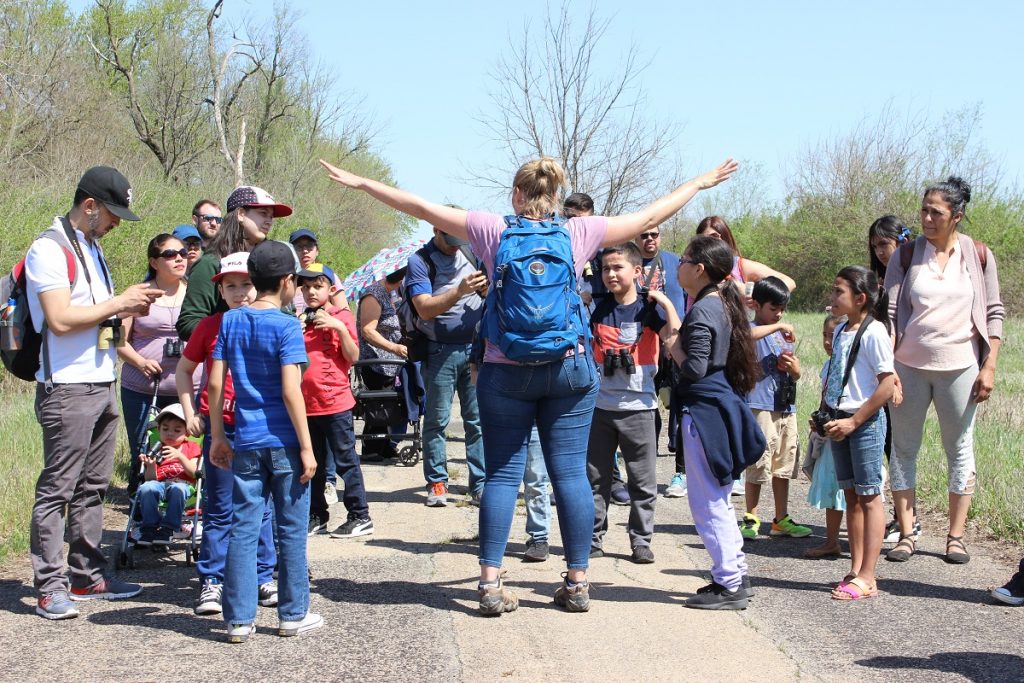 "The groups that most effectively involve volunteers – whether public agencies or NGOs – are those which put out a large welcome mat, offer excellent training, are open to creative contributions they may not have thought of, and entrust those volunteers ready for it with real responsibility.  In other words, they think of volunteers more as partners in their mission, not so much as worker bees to be given assignments.  
"A large proportion of that Chicago-region conservation volunteer community will be at the Openlands annual luncheon later this month.  It's THE gathering place for individuals from non-profits, government agencies, and businesses with a shared interest in helping nature and people thrive in the Chicago area."
 Carrie McNally, Openlands Board Chair, talked to us about how important volunteers are to her organization:
"Caring for nature and our planet is something that no one person nor one organization can do alone. It takes the passion and dedication of a great many volunteers. It's a special moment when leaders like Wendy and Stephen can inspire members of their communities to become stewards of and advocates for nature. Openlands has, over decades, been proud to offer opportunities for leaders and volunteers to connect through our programs. We welcome new volunteers of any generation to join us in the work of keeping our region healthy and beautiful.
  Paulson, who has dedicated much of her life to teaching, beginning in the Boston Public Schools and then at The Potomac School in McLean, Virginia.  She is Chairman of the Bobolink Foundation and has held leadership posts in numerous conservation organizations including Rare, The Nature Conservancy and BirdLife International.
  But it is the hands-on volunteer experiences in both rural and urban programs that most move her:
  "I think I have been leading bird walks for 40 years!  While living in New York and Washington, DC I came to appreciate the importance of urban-based conservation.  I love the Openlands "Birds in My Neighborhood" program. We start right in the immediate schoolyard and neighborhood, then branch out to parks and forest preserves.  Students are keen to observe and learn; they're amazed at the birds living right in their midst, as well as migratory birds they see passing through. They're eager to learn as much as they can and often want to help the feathered creatures they've come to know.  
"Ecological literacy has been in steady decline.  But whether it's schoolchildren learning to notice the birds in their neighborhoods or volunteers working to restore native habitats, we all nourish our innate sense of wonder and intimacy with nature as we become more attuned to the beauty around us and learn more of the rhythms of plants, trees and animals and how they relate to one another. In the process, we become better stewards of our planet."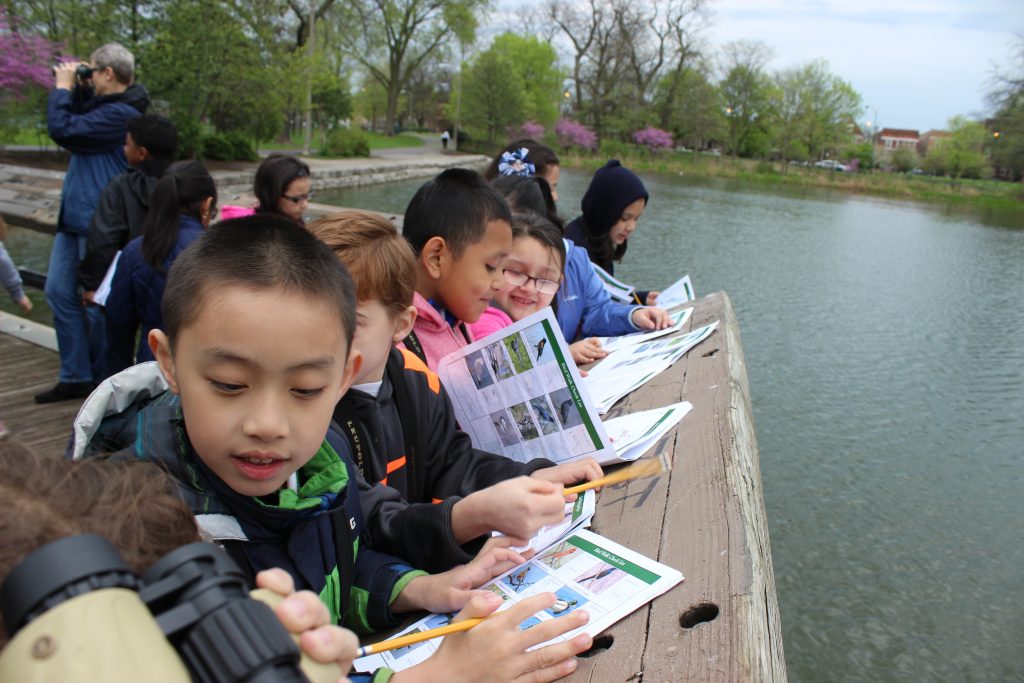 For further information about the Openlands Annual Luncheon on October 31 and to learn more about its outstanding volunteer opportunities, visit: openlands.org
  Paulson summed it up:
  "I have seen volunteer participation grow and grow.  Provided that the work is meaningful and inspiring, people want to contribute to a larger cause."