By Victoria Martin
__________________ASTRO-CAST__________________
A big paradigm shift is coming October 25! A Solar Eclipse at the New Moon helps us to affirm our position and reset our goals!
Astrologer's Almanac October 2022
Mass Psychology Highlights for October
October 7-11 FORECAST Current success thrives on firm goals! Practiced visualization techniques save the day. ADVICE Focus on science, law, and historic projects. Plan your escape route too. Full Moon Phase
October 11-13 FORECAST There is some confusion due to overly complex situations. Lots of help is needed. ADVICE Avoid toxic people and dangerous substances. Mars square Neptune (returns Nov 19 & March 15 )
October 23-27 FORECAST Here's a paradigm shift that brings in new ideas, styles, and goals. This is based on recent history and uploads what works from surveys and tallies. ADVICE Keep in mind the future trajectory is based heavily on the past. New Moon Phase square Pluto contains a solar eclipse
October 25
October 30  7:30 AM EDT FORECAST Pioneering activity is intense; it requires stamina to keep up so stay in prime health. ADVICE Focus on ongoing upkeep and therapy both physical and mental. The results are increased heroic function through mid-January. Mars Stations, turns to Retrograde motion till January 12
Sunday, November 6
2 AM local time FORECAST Standard time is in effect for the next 5 months.  A public mood of jet lag effects continues thru Nov 12 . ADVICE Sunset occurs one hour earlier, creating a primal fear of darkness. It takes a week to adjust: in the meantime people feel a bit groggy. RETURN TO STANDARD TIME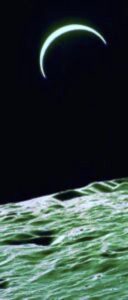 Daily Astrological Highlights
Sunday, October 2
4 PM CDT FORECAST Many feel the urge to stop and think about ceremonies, the environment, and sharing. Research and planning occur simultaneously. ADVICE Gather the results of the past three weeks. This is pertinent and poignant.
Mercury stationary returns to forward motion
4:15 PM-10:15 PM CDT FORECAST Increasing loyalty, more dedication, and social elaboration with respect to a place building or magnetic center. ADVICE Pay special attention or choose carefully! Mythic-encoded messages get a response or bring attraction.
Moon square Sun First quarter moon site at sunset
Monday, October 3
7:45 PM Monday- 1:45 AM Tuesday CDT FORECAST Potent recaps of the past 2 ½ years point to what have we learned and shows who provides healing. Deep symbols and strategic action aim for transformation. ADVICE How can you adopt the best benefits for your psyche, politics, and physicality? That is the question to answer!
Moon conjunct Pluto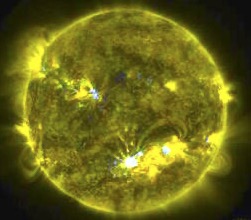 Tuesday, October 4
2 PM-8 PM CDT FORECAST There's a harkening back to standard procedures for psychoanalysis and wisdom dispensing. ADVICE Special sorcery will help business as well as social life.
Moon Trine Venus
Wednesday, October 5
10 AM-4 PM CDT FORECAST Resourceful leaders can harmonize polarities. Also self-restraint can reduce extreme reactions. ADVICE Tighten up operations, yet also maximize opportunities. Consider old school good fortune formula for work: come early stay late.
Moon conjunct Saturn
Thursday, October 6
All Day FORECAST Activities that show nature's exotic beauty and immerse into its elements are popular now. ADVICE Bring in experiences that foster harmony, inspiration, and healing.
Mercury trine Pluto
Friday, October 7
First of Five Days FORECAST Advocating steps to increase health and education seem smart. ADVICE Go for what is within reach first, then encompass what is effective. Add what appeals to or addresses both instinct and intellect.
Full Moon Phase
8:30 PM Friday – 2:30 AM Saturday CDT FORECAST A high vantage point will grant perspective. ADVICE Add practices that support wisdom, compassion, and creativity. This encouragement will you come up with the best possible product.
Moon conjunct Neptune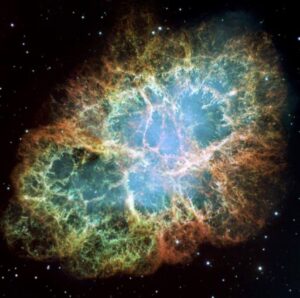 Saturday, October 8
Second of Five Days FORECAST We're all building strength for use in our plans. Well-being and enlightenment are among those. ADVICE Sparkling personalities can be assets also knowledge in topics of science and law are worth developing.
Full Moon Phase
11:30 AM-5:30 PM CDT FORECAST Knowing how to launch and maintain optimism is a big plus. You can maneuver through many different social or business or academic circles. ADVICE This is a fortunate time to travel in any sense of the word so take advantage of how to fundraise or teach insights.
Moon conjunct Jupiter
5 PM CDT FORECAST We are pressing on what are the most important powers and virtues within modern civilization. ADVICE This is overwhelming yet there are many beneficial public thinkers on this topic to study.
Pluto stations returns to direct motion
Sunday, October 9
Third of Five Days FORECAST Interesting combinations of healing methods are available. ADVICE Boost up your skills in the arts or enhance science knowledge so you can participate.
Full Moon Phase
Monday, October 10
Fourth of Five Days FORECAST Expect some rogue activity as well as emerging signs of brilliance or genius. ADVICE There is an emphasis on survival and organizing. Resourcefulness is another fine attribute.
Full Moon Phase
Tuesday, October 11
Fifth of Five Days FORECAST Person-to-person interaction helps success on all levels intellect, spirit, profession, and emotion. ADVICE Focus on your plans, results, or answers. This helps to create goals for the social life you want.
Full Moon Phase
5:45 PM Tuesday -11:45 AM Wednesday CDT FORECAST Elite and special interest groups are active, productive, and excellent. ADVICE A mood of mania is inspiring and could yield up genius ideas, projects, and individuals.
Moon conjunct dharma node
10:15 PM Tuesday- 4:15 AM Wednesday CDT FORECAST Surprises and brilliant manifestations are positives right now. On the other hand, radical or geeky inclinations could go either way odd or genius. ADVICE Motions could be productive or disruptive choose carefully.
Moon conjunct Uranus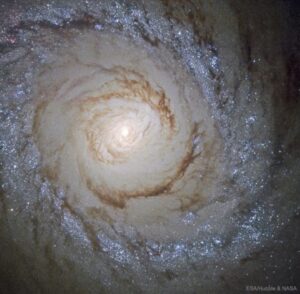 Wednesday, October 12
All Day FORECAST Stumbling or obstacles due to human weakness are possible due to less learning or lack of experience. In extreme situations psychic attacks via propaganda are possible. ADVICE Be on guard against bad mixes of toxic chemicals, overwork or excess recreation.
Mars square Neptune
All Day FORECAST There are many benefits gleaned from lively discussions and adventures in research. ADVICE Fortunately the information is there and many people are ready to participate in sports, games, play, creativity, or discussions!
Mercury opposed Jupiter
Thursday, October 13
3:30 AM- 9:30 AM CDT FORECAST Creativity in media production is stimulated via themes of humor, seduction, and pathos. ADVICE Understand the many elements that go into compelling stories, then render them with the utmost dignity and culturally rich sources.
Moon Trine Mercury
Friday, October 14
All Day FORECAST Harmony and pleasing stories accompany smart survival mode and actions. ADVICE A combination of wisdom and beauty ––applied to social and business scenes–– works well today.
Venus Trine Saturn
8:15 PM Friday- 2:15 AM Saturday CDT FORECAST We are all dealing with enterprise, ambition, or aggression. There are powers and strategies that assist a victory. ADVICE Use strength building in terms of mind and body. Resolve inner conflict. Gain health tips from athletic personalities and media perfectionists.
Moon conjunct Mars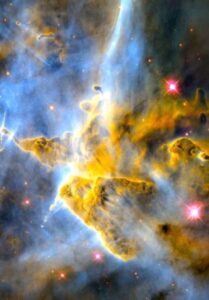 Saturday, October 15
10:45 AM-4:45 AM CDT FORECAST Conflicting indicators or wayward directions ask everyone to estimate odds. ADVICE Make probability guesses and use gut feeling.  It helps if lucky people steer education, benefits, or adventures for a community.
Moon square Jupiter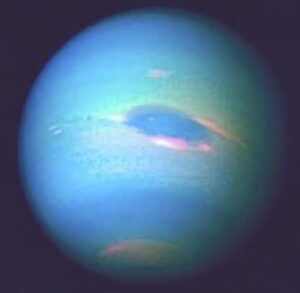 Sunday, October 16
11:15 PM Saturday -5:15 AM Sunday CDT FORECAST There is a special focus on topics like initiations, childbirth, and openings. Feeling or thinking in order to anticipate in advance is natural. ADVICE Artful dodging and improvisation are good talents to have.
Moon square Mercury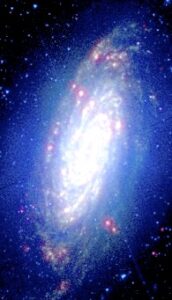 Monday, October 17
All Day FORECAST It's a tally time today to show results from the last three weeks. Winners in current competitions and contests are decided. ADVICE Cultural or scientific reference points are useful in order to properly analyze.
Moon square Sun Last Quarter moon
All Day FORECAST Agriculture, science, and the arts are used as life enhancers. ADVICE Therapy comes in unexpected packages so be sure to open everyone.
Sun trine Mars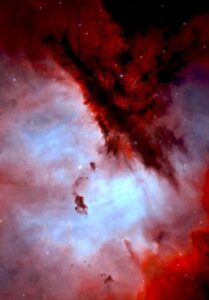 Tuesday, October 18
All Day FORECAST Hand-picked elements of culture, history, and science will naturally bring good things into a formula. Special goals are here! Their attainment brings healing. Take an active role, be embodied, and use physical manifestations for good results.
Venus Trine Mars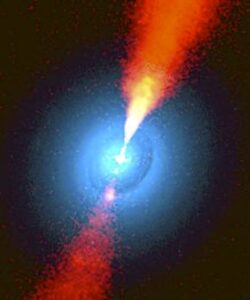 Wednesday, October 19
All Day FORECAST It seems time to gather the tribe and get a sense of the group mood. A bit of interaction or education could bring harmony and unity. ADVICE Embrace hipness and gain proficiency in technology, science, and media. It's best stay in the running for learning and evolution.
Sun square Pluto
Thursday, October 20
All Day FORECAST Tricky politics, new requirements, and psyche factors enter into assemblies. There are passions for power, propaganda, or romance. ADVICE All of these topics are seductive and morals could go either way! Keep your bearings and virtues intact.
Venus square Pluto
Friday, October 21
6:15 PM Friday – 12:15 AM Saturday CDT FORECAST It's possible to get a sense of how trends will manifest in the near future. Analysis of cyclic patterns is one way. ADVICE For example, New Moons are introverted Full Moons are extraverted. Many repeats playing out from earlier indications and signs.
Moon Trine Uranus
Saturday, October 22
All Day FORECAST Here's an emphasis on celebrities, rich people, and content creators. Also featured is a journey towards soul saving! Anyone can help himself or herself to a better life or rescue someone else. ADVICE In general this timeframe brings a new meaning to the dark night of the soul. Stay creative, be loving, make money, or bring joy.
Venus conjunction at far side of Sun
All Day FORECAST Survival can be taught through strengthening the body and optimistic mental commands. ADVICE Good role models help! Use both in person influences historic ones.
Mercury trine Saturn
11 PM CDT FORECAST Adapting to old school or traditional methods could be fortunate. The brightest candidates stand out. ADVICE Also coveted are kindhearted, benevolent elders and administrators. Demonstrate devotion and be ever watchful.
Saturn Stationary returns to direct motion
Sunday, October 23
First of Five Days FORECAST Available now is an interesting assortment of social graces! They are likely to show of talent and manifest extra luck. ADVICE Exotic elements are at work as well as esoteric ones. Charm and finesse are paramount.
New Moon Phase
Monday, October 24
Second of Five Days FORECAST The mood is somewhat introverted. Optimum strategy is to remain alert yet in a state of good grace. ADVICE This is the time to encourage your abilities and keep in touch with a wide network of friends.
New Moon Phase
8 AM-2 PM CDT FORECAST There's a survey and explanation about the value of culture in past, present, and future time tenses. ADVICE Best to document this conversation or at least make a list.
Moon conjunct Mercury
Tuesday, October 25
Third of Five Days FORECAST Expect a rise in momentous ideas, extra group potential, and strong trends to be shaping up! Solar eclipses are often a challenge for men (especially the days before and during) ADVICE There's a sense that souls are seeking harmony or balance. Also it seems that we will soon learn something important. Best to do virtuous, charitable deeds here and now.
New Moon Phase contains a solar eclipse today
4 AM-10 AM CDT FORECAST Small pleasures, interpersonal harmony, and soul depth are present. ADVICE This is a great time for socializing, making art, or demonstrating virtues. Supernatural forces seem active and they enhance creative thinking.
Moon conjunct Venus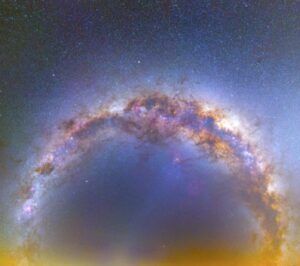 Wednesday, October 26
Fourth of Five Days FORECAST Important plans continue to evolve. Vivid experiences yield memorable proverbs. ADVICE Tap into guidance from dreams and intuition.
New Moon Phase
All Day FORECAST Situations encourage creative discoveries. ADVICE Jump in! Catalysts are obtained from cultural archives and therapeutic techniques.
Mercury Trine Mars
Thursday, October 27
All Day FORECAST There's a standoff or confrontation but referees may not have enough information to resolve them. ADVICE Conflicts in politics, finance, sexuality, or psychology could be due to miscommunications. Check notes, use feedback, and list objectives.
Mercury Square Pluto
Fifth of Five Days FORECAST Continued reviews and revisions of heart's desires is in order to prepare for new projects, relationships, and interest. ADVICE Energy for enterprise is available as are incentives. Use your contacts and reaffirm shared core virtues.
New Moon Phase

Friday, October 28
5:30 PM-11:30 PM  CDT FORECAST Many people experience inner turmoil this is resolved via added perspective. Anxiety Excess contemplation of the world situation creates anxiety. ADVICE Use remedies in terms of what will work in a personal sense.
Moon square Neptune
Saturday, October 29
5 AM-11 AM CDT FORECAST Great love is felt when birds of a feather gather at central locations. ADVICE Fundraising methods and professional enthusiasm yield tips for achieving more.
Moon Square Jupiter
Sunday, October 30
8:30 AM CDT FORECAST Shamanic services will provide a combination of spirituality and therapy. Ideally, esoteric practitioners also encourage worldly and social success. ADVICE Demonstrate ability, duty, and show dignity these will work well together.
Mars stationary turns retrograde
Monday, October 31
1:30 AM-7:30 AM CDT FORECAST Super sophisticated posturing in both social and business situations forms the baseline. ADVICE We all get a sense of where we rate in the hierarchy via feedback and measures of success. However that could change and perhaps improve.
Moon Conjunct Pluto
10:30 PM Monday -4:30 AM Tuesday CDT FORECAST Test points reveal the progress on current projects. The natural level of development is seen. This is very helpful for directed improvements or revisions. ADVICE Act according to enhance the hoped-for outcome. In a work setting do the best you can and use your wits.
Moon square Sun Last quarter Moon
Tuesday, November 1
3:15 PM-9:15 PM CDT FORECAST Involvement with traditional modes is offered. ADVICE Focus on what will bring long-term well-being and happiness.
Moon Conjunct Saturn
Wednesday, November 2
3 AM-9 AM CDT FORECAST Here's lots of energy and heroic goals are in the mix.  Both are prime advantages now.  ADVICE Build physical strength, be warmed up, and ready to act! It makes sense to go with the flow if it is fortuitous.
Moon Trine Mars
Thursday, November 3
5 AM-1 PM CDT FORECAST Trendsetters and healers will find beautiful figureheads and/or agreeable icons. ADVICE Utilize symbols that legitimately, inspire trust, and tell stories that impart wisdom.
Moon Trine Sun
Friday, November 4
2 AM-8 AM CDT FORECAST Dreams, omens, or early-morning visions reveal the state of individual psyches and display mood of the collective imagination. ADVICE Avoid intoxicants and shun escapism. Best to face squarely what is happening now.
Moon Conjunct Neptune
Saturday, November 5
All Day FORECAST Extra value in commerce or law is accentuated. Use of science, technology, and partnering is a help to progress within communities or cultures. ADVICE Fortify friendships and boost networks. You may need support during the minor disturbances ahead. We are leading up to the lunar eclipse  (Nov 6-10) within which time the public is likely to be confused.
Venus opposed Uranus
ASTRO-CAST
Highlights November – December 2022
Sunday, November 6
2 AM local time FORECAST Standard time is in effect for the next 5 months.  A public mood of jet lag effects continues thru Nov 12 . ADVICE Sunset occurs one hour earlier, creating a primal fear of darkness. It takes a week to adjust: in the meantime people feel a bit groggy. RETURN TO STANDARD TIME
November 6-10 FORECAST Tumultuous events and significant decisions partially resolve the new versus old issues that started in 2021. We can choose well from the best of innovations and the prime classics. ADVICE These issues and controversies—ongoing for the last three years– are regarding tradition versus hipness. Full Moon Phase square Saturn contains a Lunar eclipse conjunct Uranus on
November 8
November 18-20 FORECAST A realistic assessment regarding what can be handled, finessed, our maneuvered is difficult. Much in the mind now is fantasy based, illusory, and super complex. ADVICE Be wary of toxins, con artists, and hyper glamorous situations. They may contain traps. Mars square Neptune (also was October 11-13 and will be  March 15)
November 21-25 FORECAST Emphasis on long-term relationships and seemly destined pair-ups. Case studies figure in and maintenance specs loom large. ADVICE How to meet and keep your match could be the best education course now. New Moon Phase at Super star Alpha Centaurus (almost a solar eclipse)
December 5-9 FORECAST Different aspects of the masculine—king, father, and warrior –are at odds, in contest or counter-productive. ADVICE Assortments of courageous and creative qualities are good. New Moon Phase opposed Mars
December 21-25 FORECAST The urgency to create attraction into a place or a group will go through a process of redefinition. ADVICE Juggle lots of options, then pick the best. Often the big looks small and the small looks big in this type of situation. New Moon Phase square Jupiter
Highlights January -February 2023
January 4-8, 2023, FORECAST A rush of U.S.A. patriotism—and counters to it—are highly visible now. ADVICE Emulate humanitarian principles as well as the philanthropic ones. Access to enormous raw materials is good too. Full Moon Phase conjunct super star Sirius
January 16-20, 2023, FORECAST What is normally hidden—such as inner workings– becomes visible. ADVICE Take note and document important goings on Sun conjunct Pluto
January 19-23, 2023, FORECAST A new start puts into use recent discoveries, changes and inside info. ADVICE This is a momentous time the utmost emotional discipline and trustworthy alliances are golden! New Moon Phase conjunct Pluto
February 3-7, 2023, FORECAST It is a challenge for charismatic leaders to retain a loyal following while sustaining a reasonable use of technology and science. ADVICE Worthwhile also is just the right touch of humanitarian advocacy and altruistic actions. That inspires trust. Full Moon Phase Square Uranus