by Judy Carmack Bross
With registration just opened Wednesday, Newberry Library Adult Classes winter and spring offerings once again are proving popular pursuits for lifelong learners rushing to sign up for classes ranging from making your own pop-up books to the golden age of mystery fiction, to a focus on the Ukraine, the "Lost Generation" in Paris in the Twenties, Britain after Queen Elizabeth, and why Chicago's Picasso sculpture was one of the most debated arrivals in town.  What began as Lyceum programs in 1887 at the Newberry's founding, now offers the most varied humanities opportunities in town both in person and virtual three times a year.
"Lost Generation" in Paris in the 1920s, Ernest Hemingway at right with Gerald and Sara Murphy
Picasso sculpture, unveiled in Daley Plaza in 1967
"For people looking for the rigors of expert teaching, we offer a great variety of classes on history and literature in particular, without homework and grades, along with hands-on opportunities, such a printmaking at home and poetry writing," Sarah Wilson, Program Manager for Adult Education at the Newberry, said.  "Our Winter and Spring Series starts in February and registration for classes rolls on a first come first serve basis until each session begins. Classes are discussion based, with opportunities to meet and socialize, even online."
With the introduction of virtual programming during COVID, the Newberry is currently registering students from England, New Zealand, Canada and across the US, and international lecturers will be leading classes as well.
Pop-up book from the Newberry collection
A workshop on making your own pop-up books coincides with the Newberry exhibition opening March 21 on "Pop-Up Books Through the Ages," featuring books from the library's own collection.  Originally designed for adult scholars in the 1400's, pop-up books feature three-dimensional spreads, life-up flaps and spinning dials.  
"Mary Field Parton and Chicago's First Progressive Movement,"  "The Golden Age of Mystery Fiction:  Soft-Boiled and Hard-Boiled," "The American Revolution and the British Empire," "The Parisian Demi-Monde Around 1937," and "The Irish in Hollywood" are among enticing class titles, and fans of authors from Dickens to Melville to Joyce can dive into their texts.
Sarah Wilson
"Classes are conducted as discussion-based seminars and instructors are experts in their fields with extensive experience in teaching in either traditional or non-traditional settings," Wilson, who holds a PhD in English, said.  "We have a mix of seasoned lecturers such as Loyola historian Frank Biletz, who will be leading our class on Victorian England and began teaching for us in 1994, as well as several new instructors.  We welcome class proposals which are reviewed internally to determine which ones will best resonate with our students."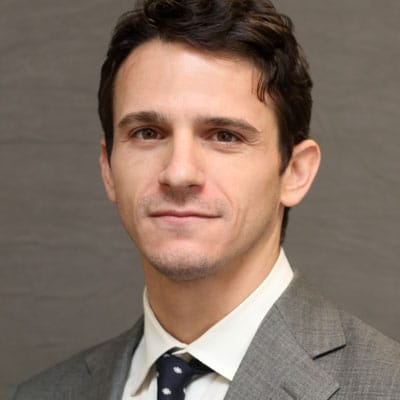 Dr. Aaron Greenberg
"On the Corner:  Story Telling on Chicago's Intersections," led by Dr. Aaron Greenberg, March 2 through March 23 at the Newberry, draws on oral histories, the Library's collection, and personal reflections and gives students the opportunity to publish their thoughts online. Using the premise that every street corner from Little Village to Little Vietnam has a story to tell, Dr. Greenberg will discuss the evolution of neighborhoods and communities, unique architecture, urban planning and more.  Classroom activities will include interactive discussions of short assigned readings, interview training, writing workshops, and collaborative voice-based storytelling.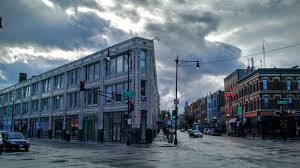 Co-founder Biograph, a storytelling technology company, he has served on the Core Faculty of Northwestern University Feinberg School of Medicine's Bioethics Clinical Scholars Program and is a lecturer at the School of the Art Institute of Chicago.
One of the first courses offered is "Love Hurts:  Lovesickness as a Medical and Cultural Phenomenon" beginning February 7 for five sessions online.  Led by Annalese Duprey, it considers medieval and modern texts that shed light on how thoughts on romantic love have or haven't changed over the last eight centuries, beginning with the medieval world which equated love with suffering. Duprey earned her PhD at Northwestern University with a dissertation on lovesickness as a medical, cultural, and literary phenomenon in medieval England. She teaches courses in medical humanities, poetry, and literature in the Chicagoland area.
Amber Pouliot
When Mary Elizabeth Braddon's sensational detective novel, Lady Audley's Secret, burst onto the literary scene in 1861, readers were electrified by its intricate plot, complex characters, and terrifying meditation on the dark secrets lurking within respectable Victorian homes. In six online sessions beginning February 8, Amber Pouliot will discuss how Braddon used a popular literary genre to critique mainstream attitudes about gender, class, and sexuality, creating one of the most widely loved works of Victorian popular fiction in the process.
 Pouliot has a PhD in English Literature from the University of Leeds. She is an associate editor of Bronte Studies and serves on the editorial board of Victorians: A Journal of Culture and Literature. She has published widely on the literary and cultural afterlives of the Brontes.
There is something for everyone at the Newberry this winter whether you want to dive into something new or master more about a favorite pursuit.
A recent Newberry adult class
To learn more, visit newberry.org