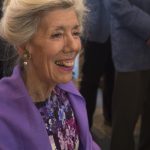 BY JUDY CARMACK BROSS
GiGi's Playhouses teach communities to respect differences and we are proud of the international ripple affect we have created. Our mission is to change the way the world views Down syndrome and to send a global message of acceptance for all. –Nancy Gianni
Nancy Gianni is forecasting that participants will take 7 million steps in the Step to Accept virtual run/walk/ride event June 6 to be held simultaneously from the 60 GiGi Playhouses her determination and inspiration have helped found across the nation and the world. Started right here in Chicago, it is the only international network of Down Syndrome Achievement Centers created to provide free life-changing therapeutic and educational programs for all ages.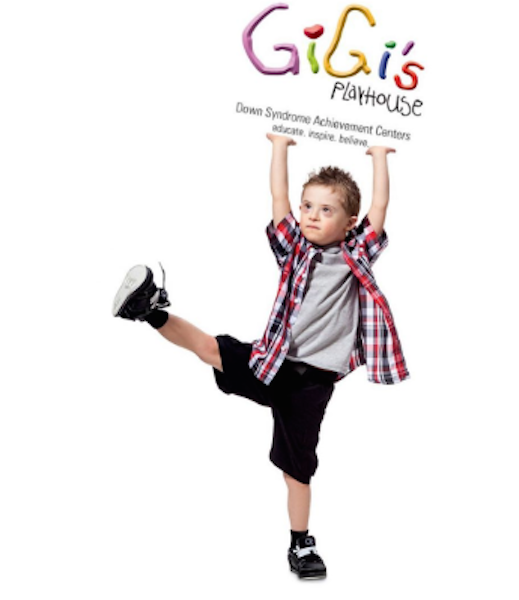 "GiGi's Playhouse is 99 percent volunteer-driven and key are the 4400 program hours we offer weekly for 25,000 families of children with Down syndrome," Gianni shares. "When the pandemic came, we knew we couldn't let our parents down. Working with kids with Down syndrome is a 24/7 job and moms need their down time, which our workshops provide for kids of several age groups. At this time, parents are working from home, caring for other children, and dealing with Down syndrome issues. We have a core of very strong women volunteers and in just 10 days, we had our first virtual program LMNOP up on our website for preschoolers, and we added others for older children immediately afterwards."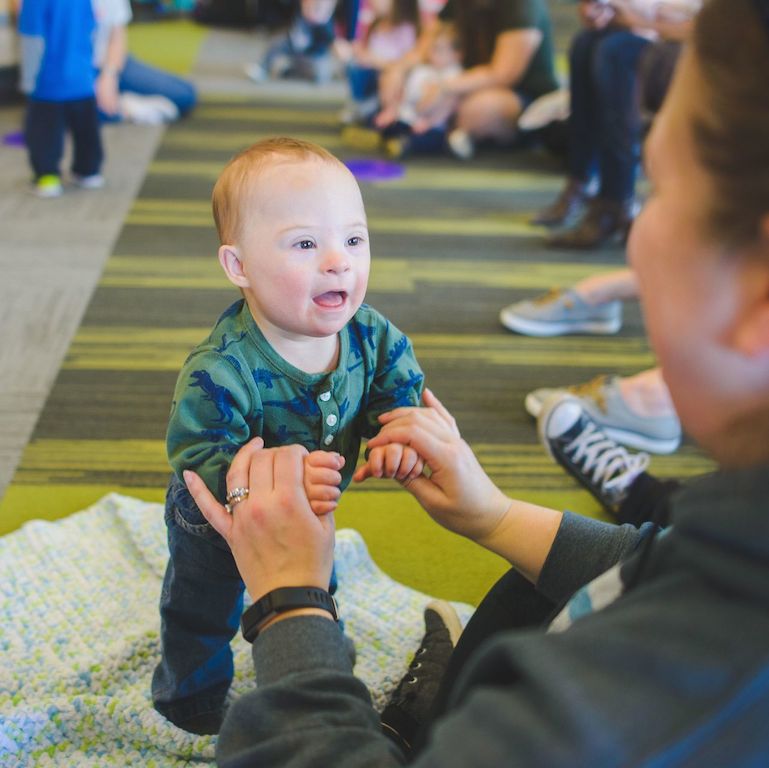 Behind Gianni's desk is a photo of her inspiration: 17-year-old daughter GiGi who last year sang "The Star-Spangled Banner" at a Cubs game and is beautiful living proof that Down syndrome can't keep the determined mother and daughter down. "At age three GiGi loved the national anthem and started memorizing it. When her chance came to sing it at a Cubs game, she did it in front of 40,000 fans without fear."Gianni, who grew up in Des Plaines and learned much from her mother who ran programs for people with disabilities at their church, says she has always had the ability to fundraise: "I had worked in advertising and car sales and if I could do that successfully, I knew I could do this."
"GiGi has always showed me the way. I began by addressing acceptance in my own community. We turned her first birthday party at our house into a fundraiser. We raised over $25,000. My son, Franco, drew the GiGi's Playhouse logo and in just five months, we opened the doors to the first Down syndrome awareness center in the country," she shares.
"So many times people give condolences to a family when they hear that they have a child with Down syndrome, but there are reasons for congratulations. With that extra chromosome come gifts that one can't imagine for parents and other children in the family," she continues. "Down syndrome is the largest chromosome syndrome, and it receives the least funding. In our own program, we find that there are 17 babies born with the syndrome daily, and we currently have a mom who is pregnant with twins, both of whom have Down syndrome."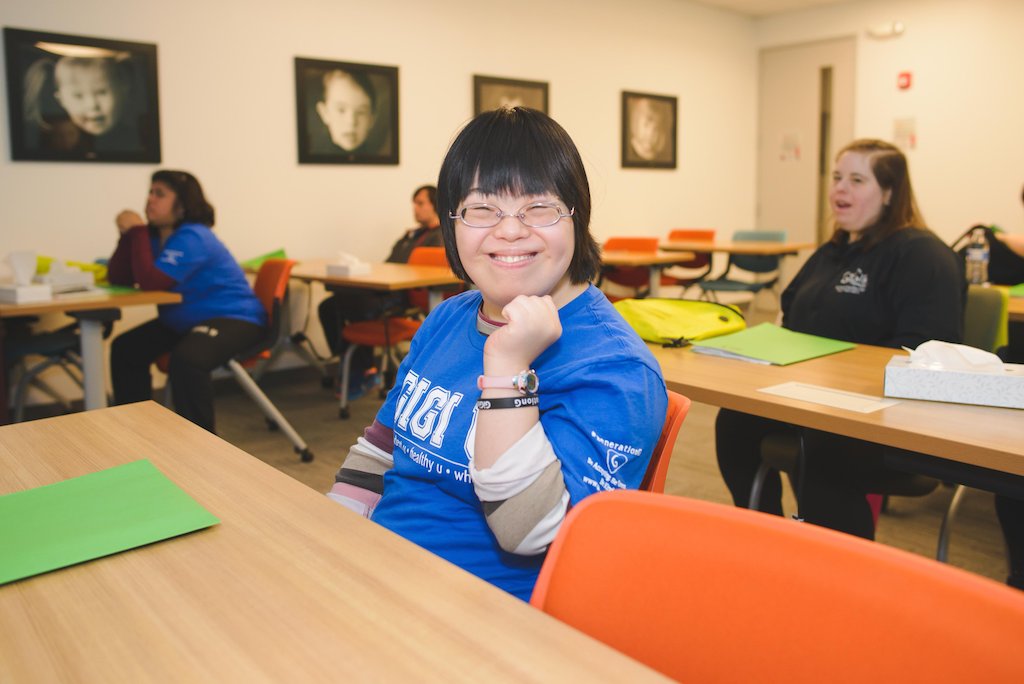 Gianni shares that when GiGi was only 9, Cubs head Tom Ricketts asked her to tell her story to 1000 people gathered in the Loop. "I watched her go up on that stage, smooth her dress as she was being introduced, and then speak with such grace after working so hard to memorize her remark," she recalls. "Lately, she is calling herself 'The Gigi,' and we talk about doing 'GiGi's World Tour' to take her message to others. She is so gifted when she talks to a new mother with a baby with Down syndrome, I think with that extra chromosome comes extra determination. I like to think that one day GiGi will become a motivational speaker."
As with all of non-profits who planned spring fundraisers that were cancelled due to pandemic regulations, GiGi's Playhouse had to curtail over 50 spring events. "We usually raise $2.4 million at this time and panic set in," Gianni explains. "Our motto has always been to never give up. On June 6 our Step to Accept virtual run will be streaming live at all of our 60 locations, including startups. GiGi and I may drive to one of the locations, but we haven't chosen which one yet. We have found that GiGi and kids like her create a huge ripple affect."
Anyone can participate by signing up online and all funds raised will support the essential GiGi's at Home Virtual Programming, ensuring all members can continue to receive the purposeful programming they're accustomed to at a time when needed most.
To get involved, visit gigisplayhouse.org.