Carter H. Harrison, Chicago's first five term mayor.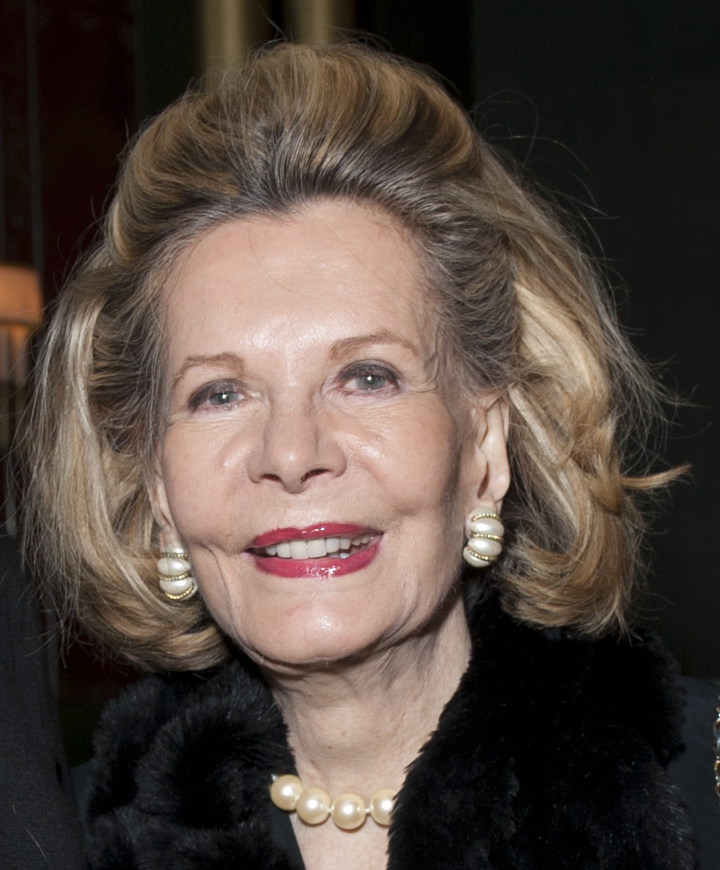 By Megan McKinney
Mayor Carter Harrison was a legendary figure in late 19th century Chicago. He was everywhere, riding into such historic events as the Haymarket Riots on a white Kentucky mare, wearing his signature black slouch hat, trailing smoke from an elegant long cigar.
He was a complex, yet immensely civilized man, a friend of the working man, tolerant of labor unions and lenient about the frailties of others, characteristics that infuriated many of his peers. He was also Yale, Class of 1845, Scroll and Key and fluent in French and German. Soon after graduation, according to his son, Carter Jr., it was off to Europe—and beyond—for two years. He studied art and literature at the Sorbonne, then wandered on to Vienna, Italy, Greece, Constantinople, and enjoyed a camel caravan journey through Syria and Arabia, before returning to his native Kentucky.
Not until a decade later did he first see Chicago; he was on his 1855 honeymoon with the former Sophonisba Preston, and together they fell in love with the city.
Sophonisba Preston Harrison.
The newlyweds returned home to 600 acres of inherited blue-grass turf in Fayette County, Kentucky and within a year had disposed of the property and nearly 100 slaves. Four years in New Haven had confirmed Carter's natural aversion to slavery and he wanted to be done with it. Soon he and Sophonisba were returning to Chicago and eventually to the city's West Side colony of transplanted Kentuckians.
Clifton, the Harrison ancestral Kentucky plantation.
We've written about Chicago's 19th century Kentucky Colony before, and yet continue to be drawn back to the genteel, languid Ashland Avenue milieu of Harrisons, Honorés and Wallers. These men and the women they married brought traditional civility North with them in the mid-1800s and continued to surround themselves with the southern conviviality and hospitality of fellow Kentuckians who were often—as with these three families—blood relatives or at least "kissin' cousins."
231  Ashland Avenue.
We've also published the above image in the past and do so again for two reasons. First, this Ashland Avenue stately home is the embodiment of that special time and place—a miniature Kentucky plantation within an outsized city block—but it was also the site of a historic event later in the century, an event central to this article.
The hauntingly lovely house was built in 1858 by Henry H. Honoré, who lived in it with his family until 1866. However, in preparation for introducing his daughter Bertha to a Chicago society that extended far beyond the Kentucky colony, he acquired a mansion at the corner of Michigan Avenue and Adams Street and sold the West Side property to his friend and fellow Kentuckian Carter Harrison, who would live there for the rest of his life.
157 Michigan Avenue.
Bertha's social launch following the Honoré family's move to a posh stretch of Michigan Avenue was more than successful. As Mrs. Potter Palmer, she would reign for decades as "Queen of Chicago Society."
Mrs. Potter Palmer.
It was Chicago's robust real estate market that drew the Kentuckians to the new city, where they did very well. As Carter Harrison Jr. indicated in his 1935 book Stormy Years, their Chicago was "a happy-go-lucky community, a wild and woolly frontier town" and their approach to business was a light-hearted one.
Carter Harrison Jr., also a five term mayor of Chicago.
Favors were granted, backs were mutually scratched and holdings were mortgaged—many with second mortgages. "Everything was lovely," wrote the junior Harrison, "until the panic of 1873, with its terrific real estate debacle!"
Eventually, they all survived; however, it meant that Carter Harrison had to focus more seriously on his law practice, followed by a political career. His genial manner and flair for dramatic presentation made him successful during two terms in Congress, followed by an unprecedented four as Chicago's mayor.
Following eight successive years leading his city from the office of mayor, Harrison stumbled in 1887 and was a private citizen for the next eight. In 1891, he again ran, but lost by a narrow margin; however 1893, with the World's Columbian Exposition looming and Chicago a focal point globally, was a time that cried out for his singular style—the dashing man in a black slouch hat on a white Kentucky mare, trailing a stream of luxurious smoke. In April of the year of the White City, Carter Harrison once again ran for mayor of Chicago, and won.
It was a triumphant six months for many. Among them, the fair's brilliant chief planner Daniel Burnham, who oversaw construction of the spectacular White City, Ferris Wheel inventor George Washington Gale Ferris Jr., President of the Board of Lady Managers Bertha Palmer, and Mayor of Chicago Carter Harrison. 
Harrison's greatest day was October 28, American Cities Day, when 5,000 mayors and councilmen of American cities descended upon the fair grounds at his invitation.
Mayor of Chicago Carter Harrison standing in the center foreground surrounded by the nation's mayors on October 28, 1893.
October 28, 1893 was also a major day in the life of Patrick Eugene Prendergast, a 22-year-old Irish immigrant—a thoroughly mad young man whose meager employment was supervising a scruffy group of adolescent newsboys whose ridicule and demeaning insults he suffered daily.
Prendergast sensed, in spite of genuine insanity, that this was Chicago—a place where, even in the 1890s, political favors would be rewarded with city employment. He had therefore spent more than two years sending dozens, scores and then hundreds of postcards to influential strangers promoting Carter Harrison for mayor. 
In Prendergast's deranged view, his postcards had produced colossal success; the man was mayor, not merely mayor, he was once again center of attention at every major city event, particularly during this golden year and especially on this day, October 28, 1893, American Cities Day.
Patrick Eugene Prendergast.
However, the city job that Prendergast fantasized would be his, corporate counsel, had not materialized. Harrison had been in the position for six months without returning the favor, or so much as recognizing Patrick's existence. It was time to seek revenge.
The Honorable Carter H. Harrison
The mayor arrived at his Ashland Avenue home at 7 p.m. after a day that had been triumphant, yet so exhausting, that he fell asleep at the dinner table. At 7:30, the doorbell rang, which it often did. This was a mayor who prided himself in being available to citizens at all times. His parlor maid Mary Hanson answered and told the caller to return in a half hour.
When the bell rang again and Mary again answered, she asked the same rather seedy young man to wait in the hall. She went to get the mayor, then returned to the kitchen to join the other servants at dinner.
Harrison's son, Preston, upstairs in his room, heard a noise, went to the upstairs hallway and saw smoke wafting from below. Looking down, he saw his father lying on his back, the servants clustered about him, and shouted, "Father's not hurt, is he?"
"Yes," boomed the voice of the mayor, "I am shot. I will die."
The commotion brought a neighbor, William Chalmers, who put his folded coat under Harrison's head. Seeing no blood, he argued that the mayor had not been shot over the heart as Carter maintained.
"I tell you I am: this is death," Harrison insisted, moments before his heart stopped.
"He died angry," said Chalmers, "because I didn't believe him. Even in death he is emphatic and imperious."
Meanwhile, Patrick Prendergast had slipped away. He was walking toward the Desplaines Street Police Station. "Lock me up," he said to the desk sergeant, "I am the man who shot the mayor." 
The murder of Carter Harrison cast a monumental impact, blanketing virtually every portion of the city with a shroud of pall. The closing ceremony for the World's Columbian Exposition was canceled, replaced by a memorial ceremony in the fair's Festival Hall. "Hail Columbia" became Chopin's "Funeral March."
"It was the most impressive funeral in the young city's history," according to City of the Century author Donald L. Miller. "The only man known to all Chicago had passed away." Ordinary citizens were aware of Potter Palmer, George Pullman and Marshall Field, but they had never seen any of them, nor would they be admitted to these men's homes or offices. Everyone had seen "Our Carter," the vigorous, magnetic figure in the black slouch hat riding around his/their city on a big white mare. They "knew" him, and 200,000 of them lined up for hours to file past his open casket in city hall. 
The procession north to Graceland the following day was led by a carriage that supported the catafalque holding Harrison's body in a black casket. Next was Carter's white Thoroughbred, stirrups crossed over her empty saddle, "and nobody ever rode her again," said one of his sons. Then came 600 carriages carrying Daniel Burnham, Philip Armour, George Pullman, Marshall Field and hundreds of others in the slow movement north, witnessed by thousands of mourners in black, many wearing "Our Carter" buttons and some in tears. Women fainted as his cortege passed.
Chicago Tribune owner Joseph Medill, a man of great integrity and a former mayor himself, had been dead set against Harrison in almost anything the late mayor did, believing he appealed to "the most dangerous classes in the city." Yet, he told an interviewer from the Los Angeles Times that Carter "was the most remarkable man…our city has ever produced… among all the mayors ever produced in the United States, there never was a man equal to him."
Carter Harrison's tomb in Graceland Cemetery.
Edited by Amanda K. O'Brien
Author Photo by Robert F. Carl