By Ola Stepien
Inside of Monarch (Photo Credit: Monarch Thrift Shop)
When you walk down Milwaukee Avenue in the Avondale and Logan Square areas, you wouldn't expect a local thrift store to host an after-hours shopping fundraiser or local tours in collaboration with other thrift stores in the neighborhood. However, Monarch Thrift Shop at 2875 N. Milwaukee Ave. does just that.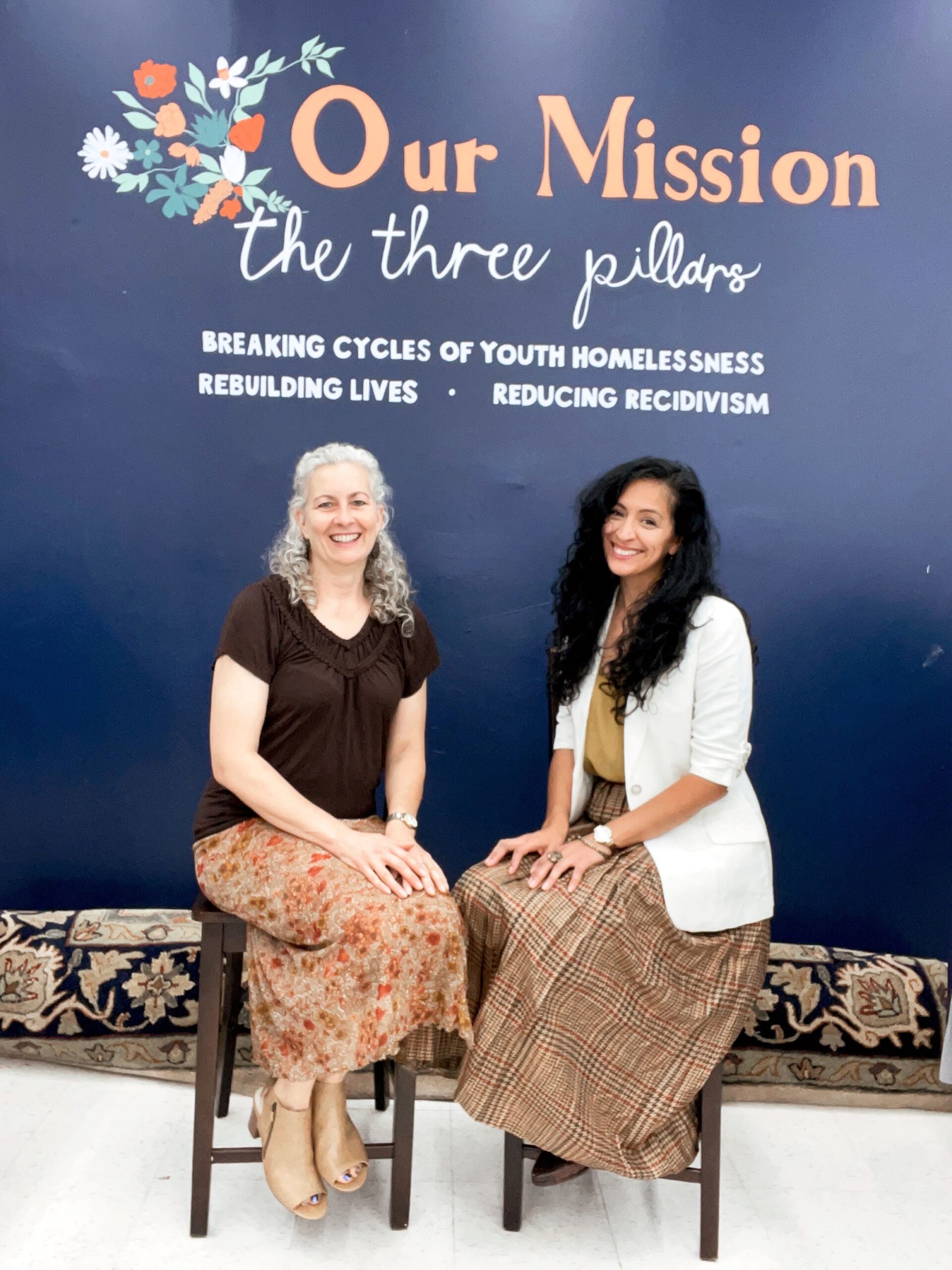 Christa Clumpner Cauley (Left) and Mireya Fouche (Right) (Photo Credit: Monarch Thrift Shop)
Following its opening in 2015 by Co-Executive Directors Christa Clumpner Cauley and Mireya Fouche and moving to its new location across the street in 2021, Monarch continues to spread its wings within the popular area as locals and tourists visit the shop and browse its wide selection of items. In addition to selling items, Monarch is also supporting their job training program for individuals facing employment barriers and helping them gain practical skills through customer service that will apply outside the thrift shop.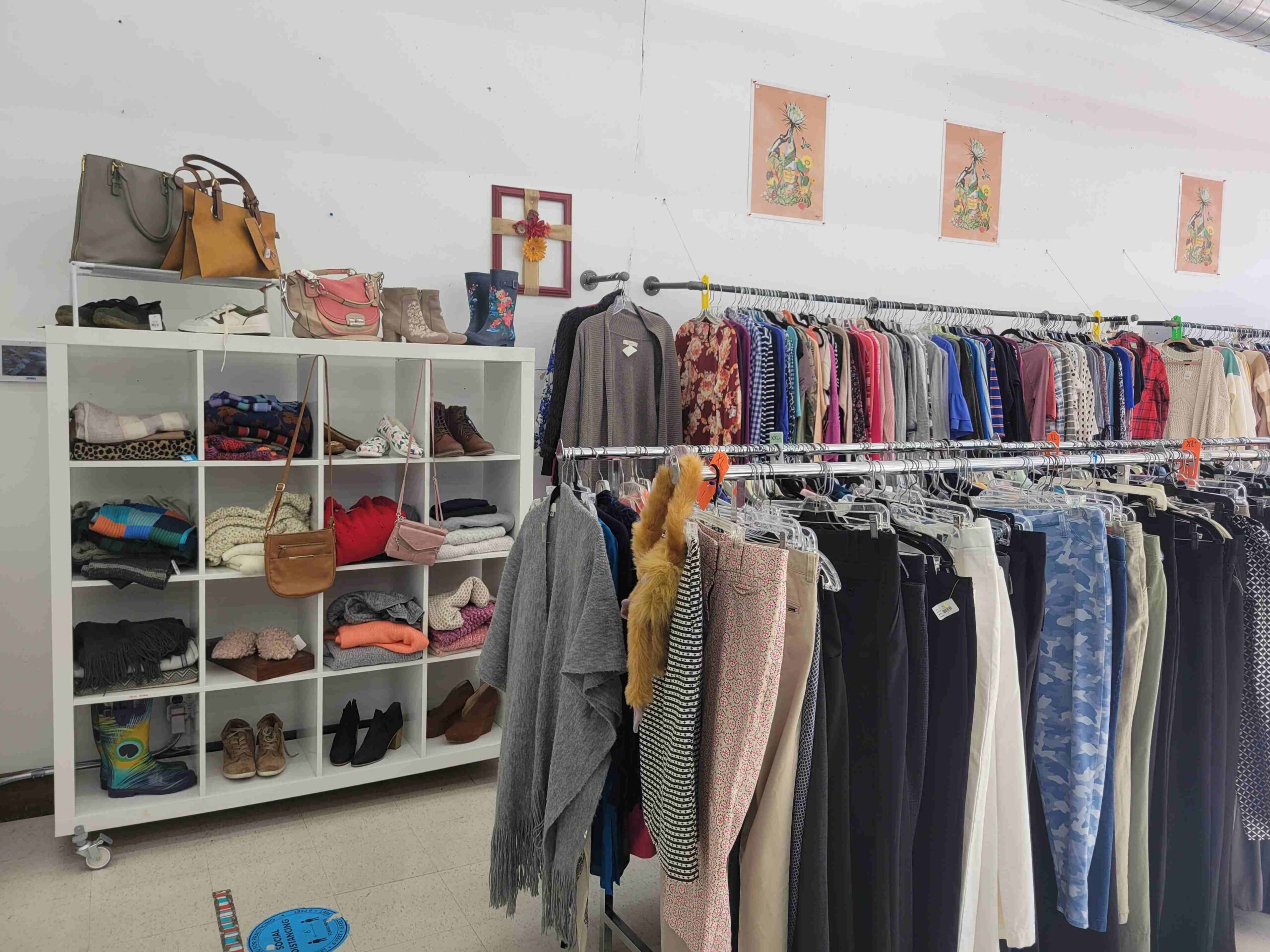 Women's pants, long-sleeve blouses, sweaters and accessories (Photo Credit: Ola Stepien)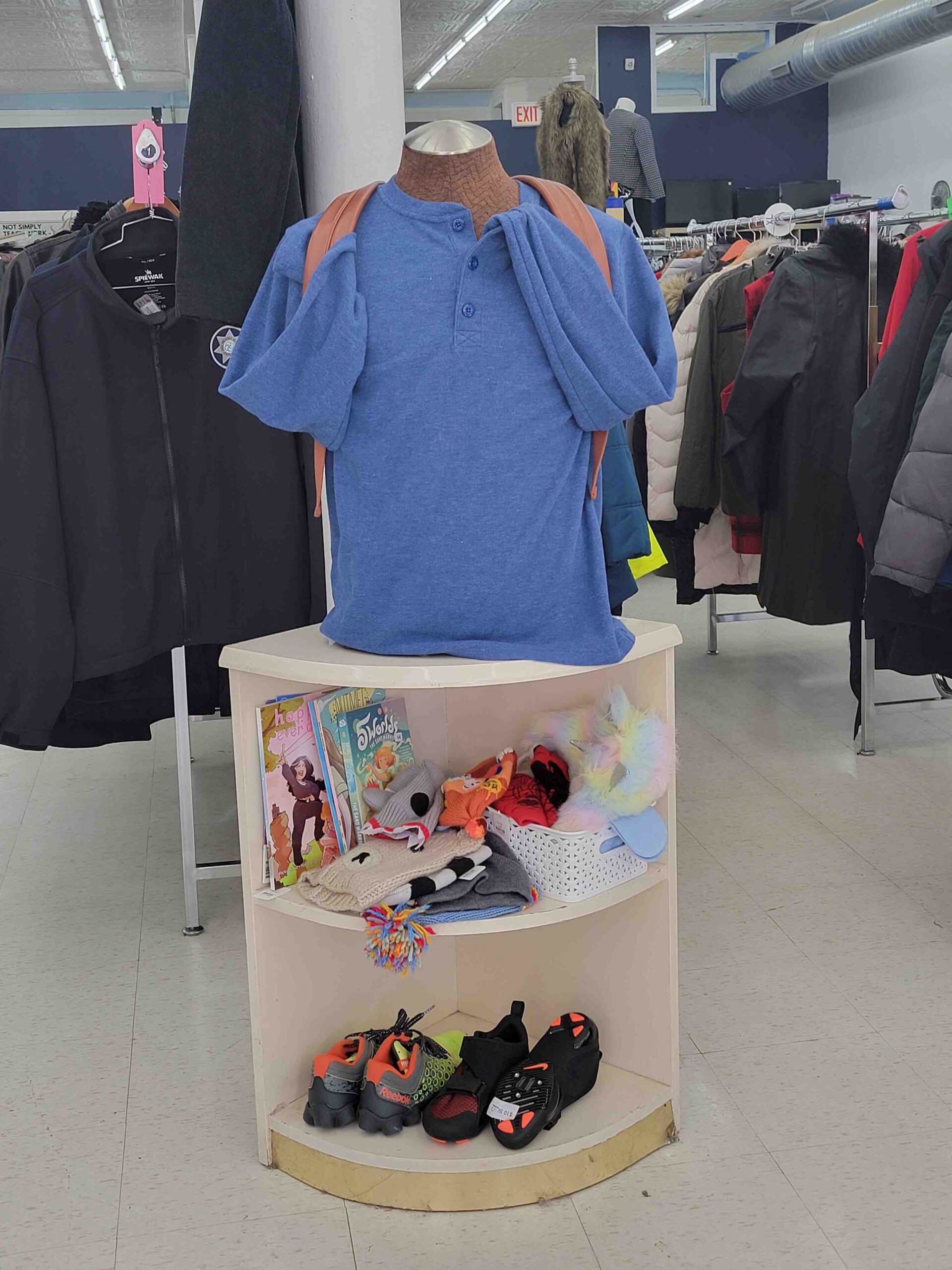 Display of a men's long-sleeved shirt on top of children's books, hats and men's shoes (Photo Credit: Ola Stepien)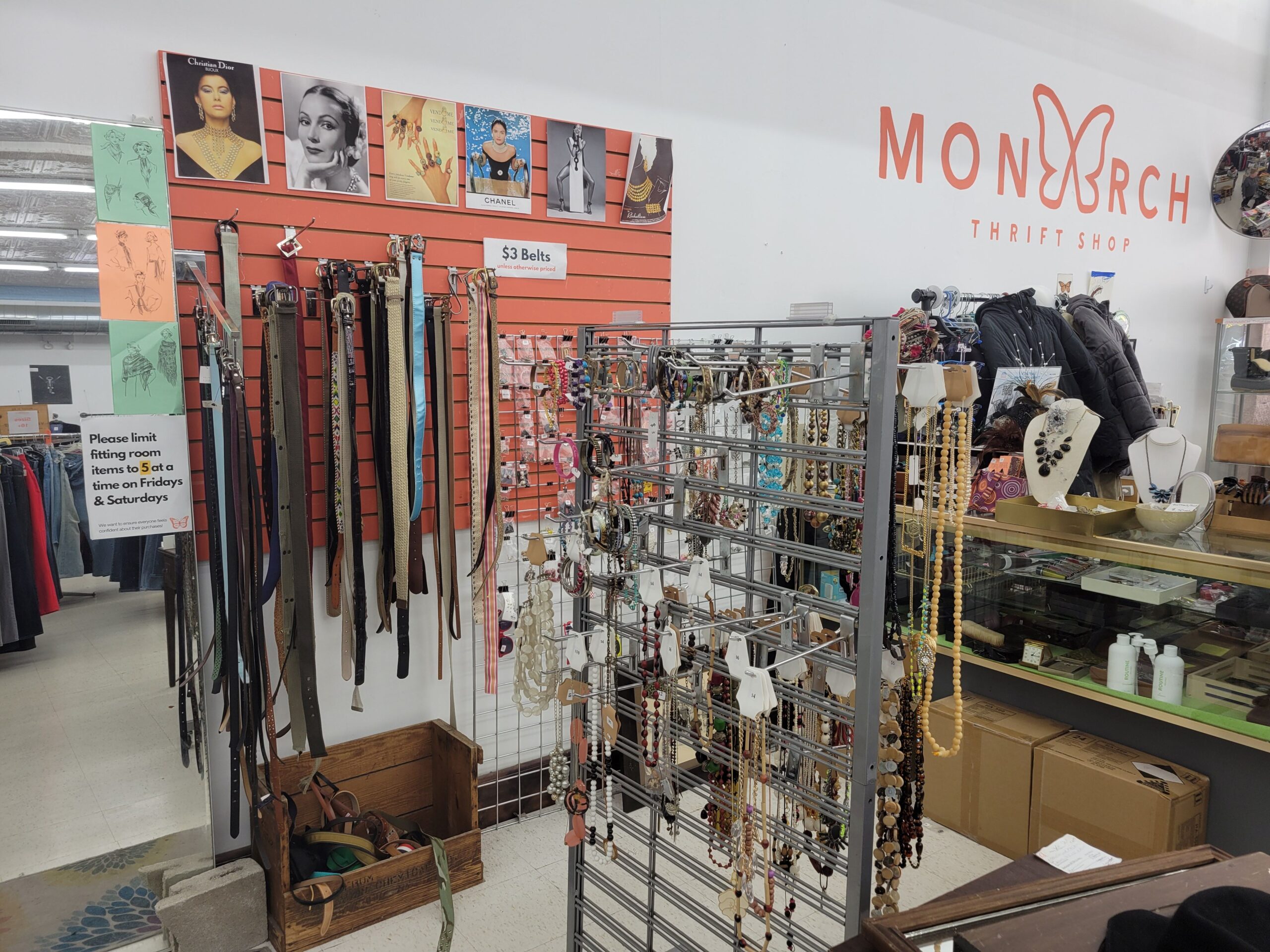 Belts, next to necklaces, bracelets, earrings and other jewelry (Photo Credit: Ola Stepien)
Various housewares (Photo Credit: Ola Stepien)
Monarch's gallery space (Photo Credit: Ola Stepien)
Once you walk into the store, you will find a large amount of women's and men's clothing, like shirts, blouses, sweaters, pants, athletic wear, blazers, and jackets for winter, including shoes, purses, jewelry, linens, books, belts and furniture. On the left side of the shop, you can also find a gallery space made possible by Monarch's partnership with One Heart One Soul that features a community art wall filled with drawings created by the customers who visit, sit in the space and make artwork.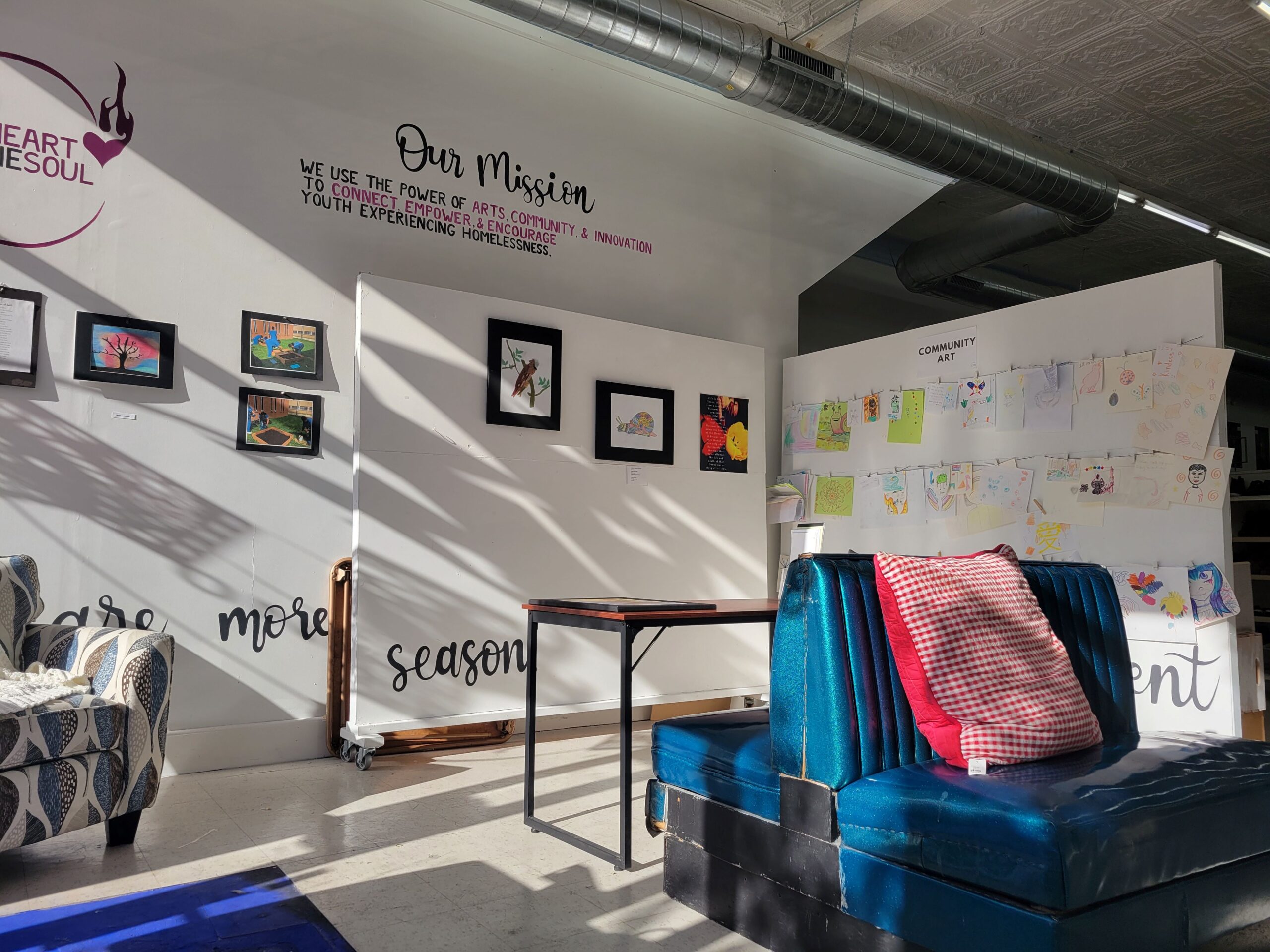 Monarch's gallery space and its community art wall (Photo Credit: Ola Stepien)
Furniture, home decor and other items (Photo Credit: Ola Stepien)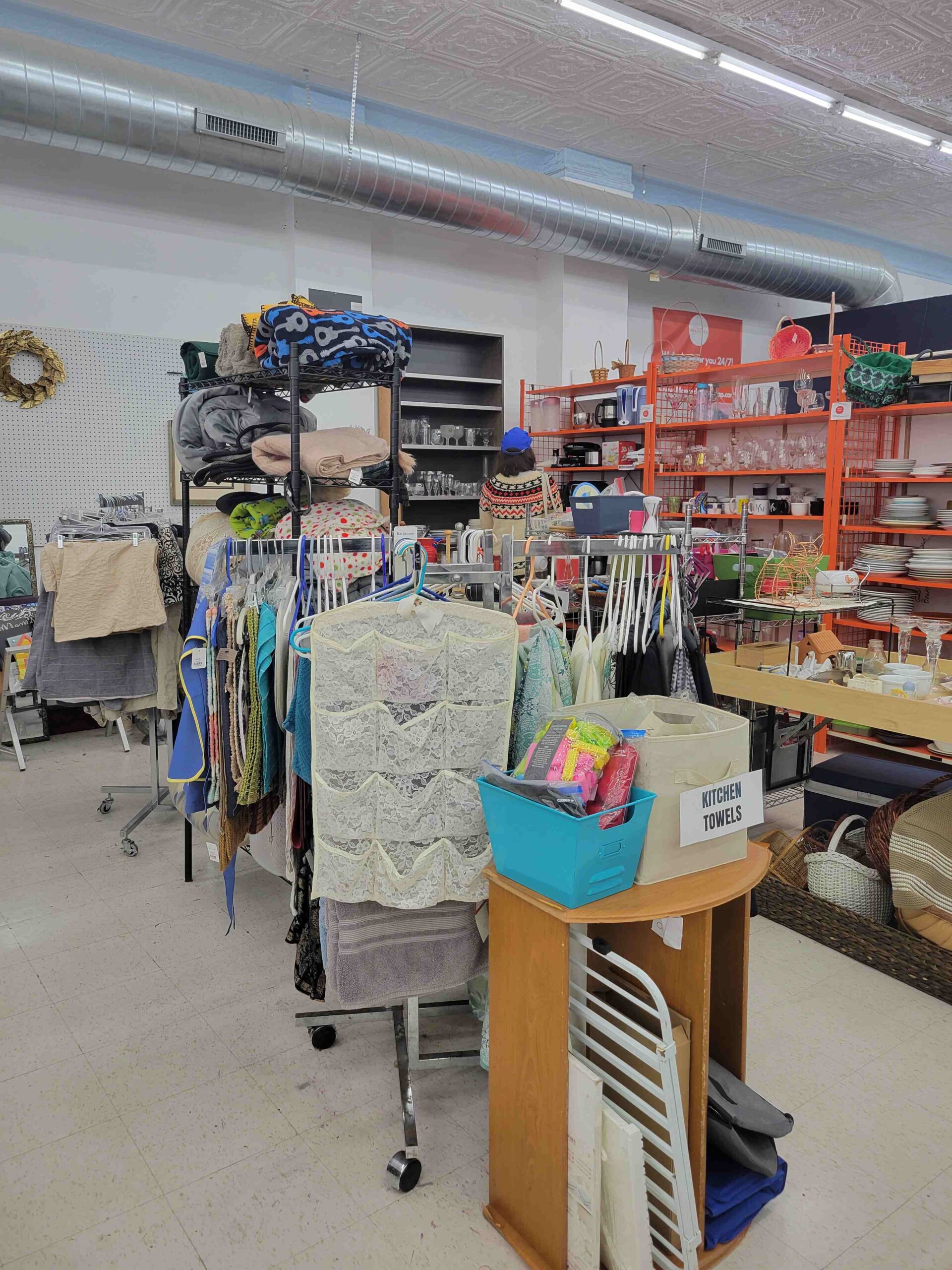 Some of the linens (Photo Credit: Ola Stepien)
Not only does the store have an abundance of items, but the sense of community makes Monarch stand out through its board members, employees and volunteers. Some are completing community service hours. Many students from the nearby ASPIRA Business and Finance High School visit on Wednesdays to hang out in gallery space when school gets out early, avid thrifters who shop across the city or country, and grandmas who come in every week to buy mugs or figurines.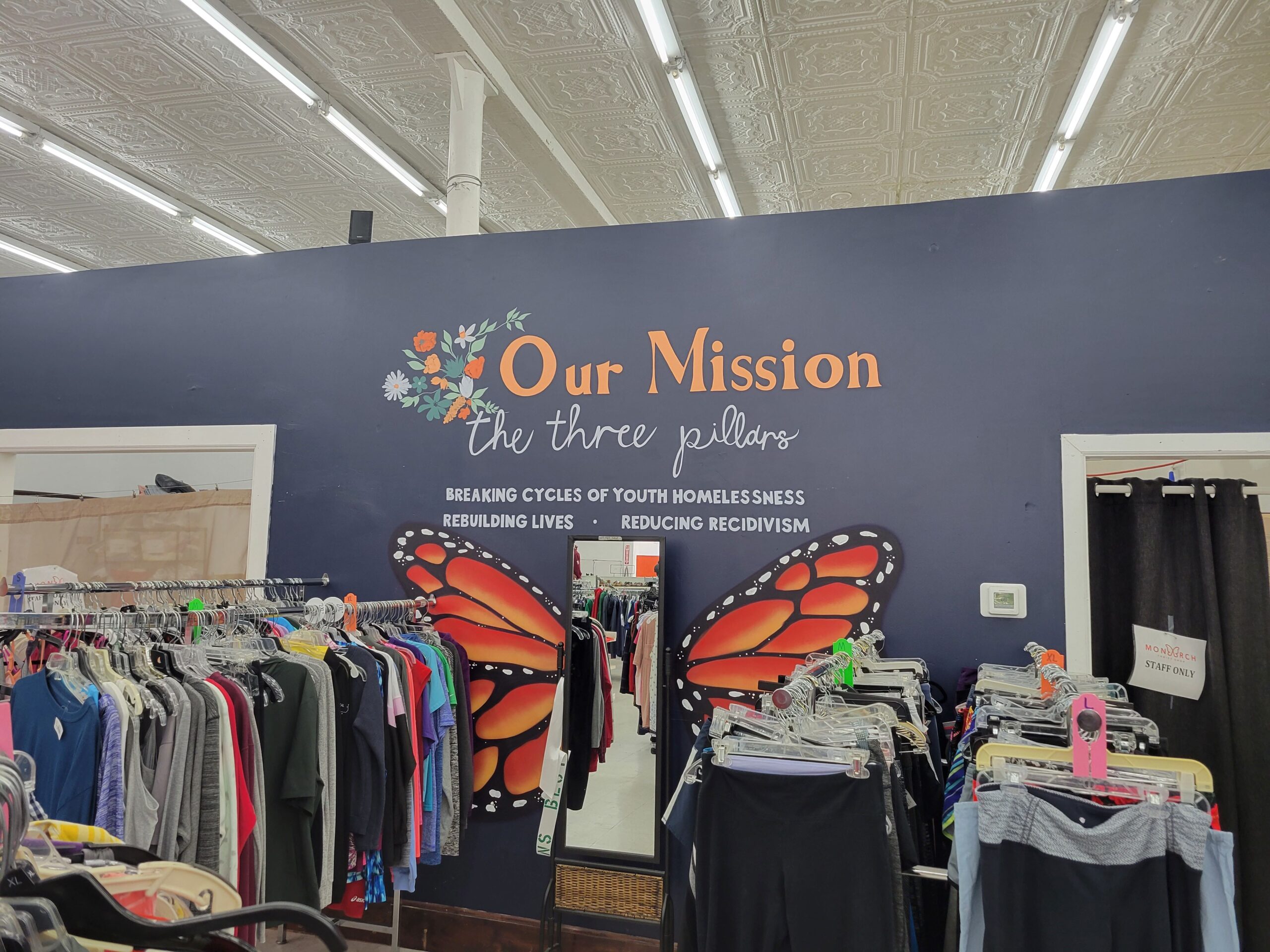 A small mural in the back of the shop illustrates Monarch's mission (Photo Credit: Ola Stepien)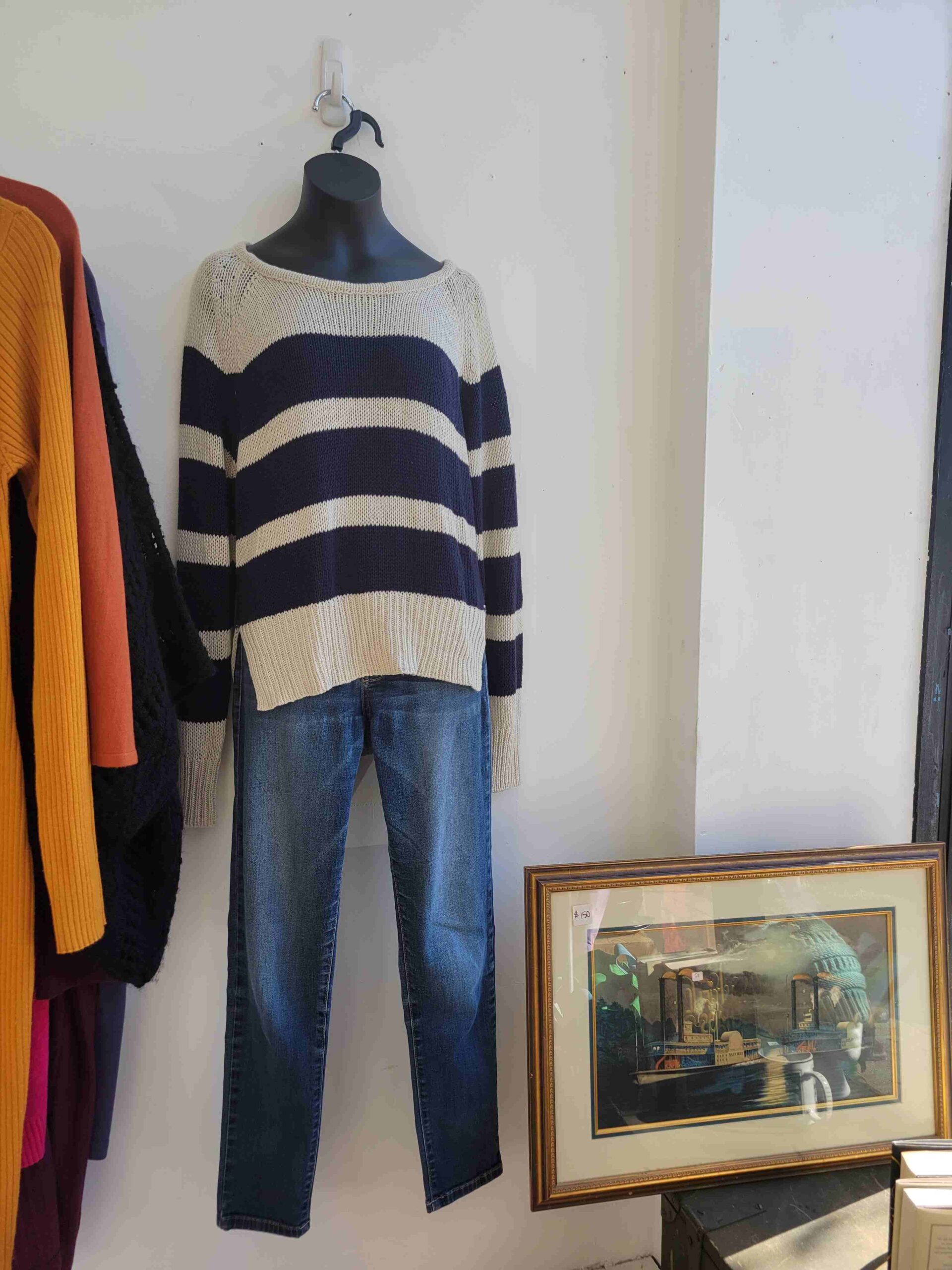 A display of women's fall fashion next to a painting (Photo Credit: Ola Stepien)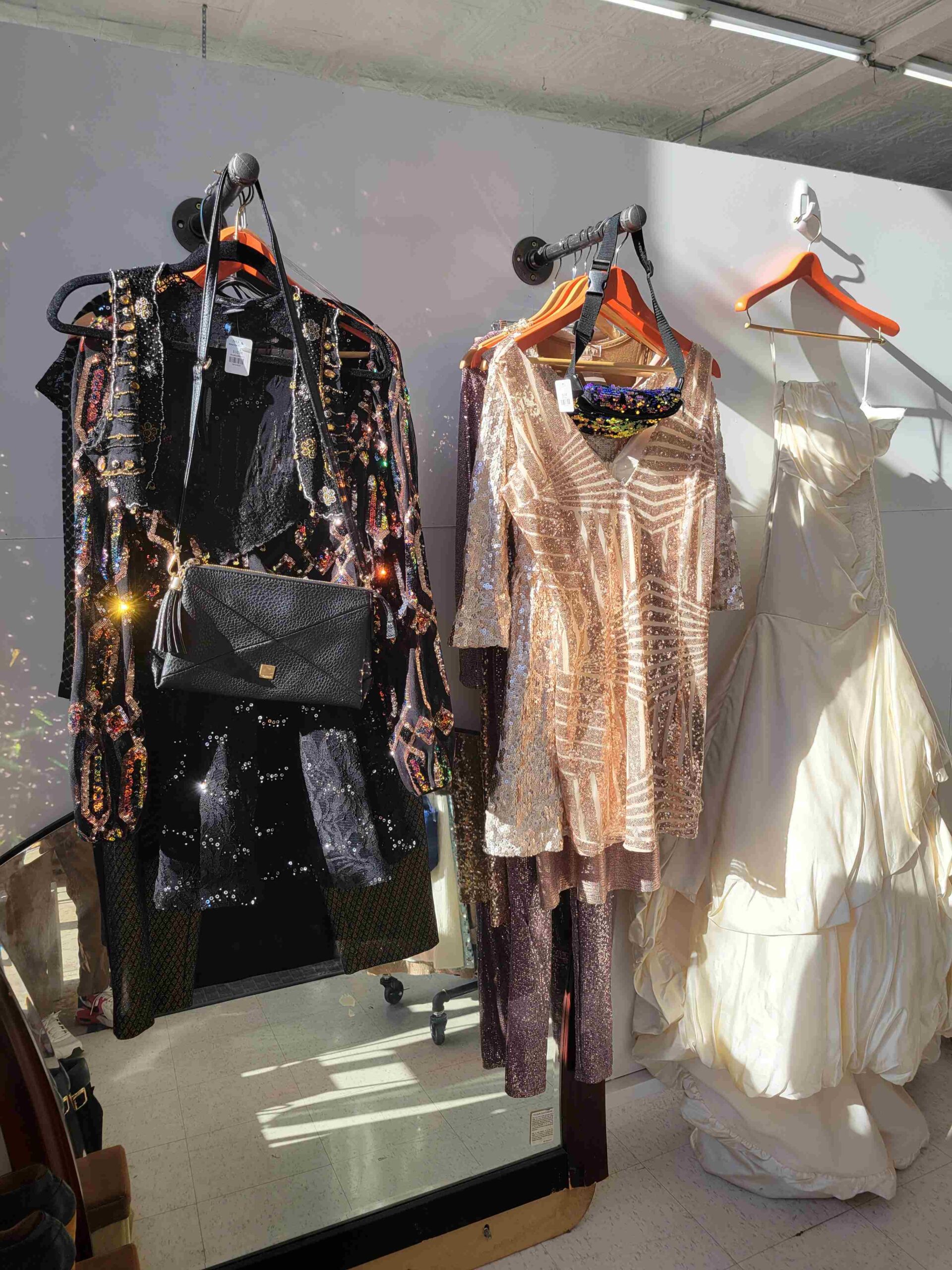 Two glittering sequin dresses next to a wedding dress (Photo Credit: Ola Stepien)
For the shop, the busiest days are Fridays, when the store has a 50% discount on all clothing and is open until 6 p.m. Also, the shop is going through one of its busiest seasons, the fall. The best-sellers during this season are women's blazers and jeans. For the approaching winter season, women's sweaters are the biggest sellers, and then in the spring and summer, it's women's short-sleeved blouses.
Also, Monarch hosts different events during the year, and next Saturday, Nov. 25, on Small Business Saturday, the nonprofit is hosting a fundraiser in the evening.
Between 6 p.m. and 9 p.m., Monarch will hold its second after-hour shopping event, the Glitter and Gold Fundraiser, which will include a 15% discount, light food and beverages and a raffle. Tickets for the fundraiser are $30, and profits will go towards Monarch Thrift Shop and supporting its mission.
You can find Monarch at: 2875 N. Milwaukee Ave., Chicago IL, 60618
Visit Monarch online at: https://www.monarchthriftshop.com/
To purchase tickets for the Glitter and Gold Fundraiser, click this link that goes directly to their website: https://www.monarchthriftshop.com/products/glitter-gold-after-hours-at-monarch
If you would like to donate to Monarch Thrift Shop, you can do so through this link that goes directly to their website: https://www.monarchthriftshop.com/pages/donate