By Michelle Crow
Karen Mulder and Elaine Irwin twin in a February 1991 Vogue editorial photographed by the recently departed Patrick Demarchelier.
The quiet return of the twinset hasn't gone unnoticed. For some, this is because they never tucked away their matching shells and cardigans. Sets are an easy way to look pulled together. Coordinated sweaters are also the sweet spot of being neither too formal nor too casual. They are always just right.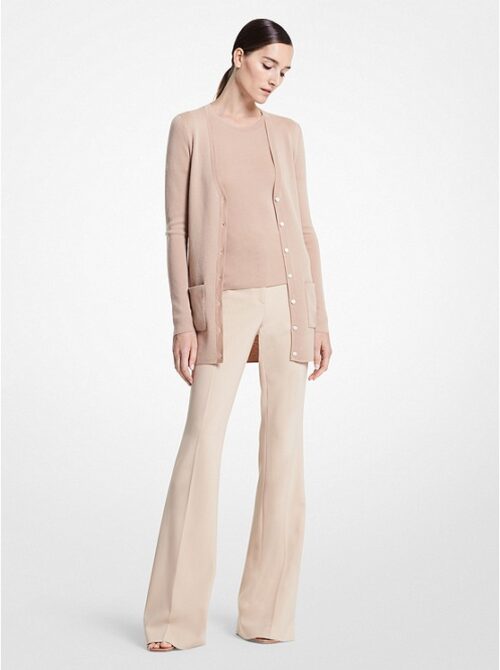 Michael Kors is always spot-on for neutrals.
This being 2022, many sweater sets are cropped or shrunken. These are charming and whimsical for some. Others will be shopping their cedar closets for a look with a little more midriff coverage. There's no wrong way to twin.
In fact, it's possible to match head to toe this season and the results are pretty, polished, and close to perfection. Matched dressing is a time saver, the ultimate shortcut to chic. Artfully layering patterns, prints, and textures can result in head-turning ensembles, but that kind of styling takes time, and one wrong accessory can throw the whole look out of balance.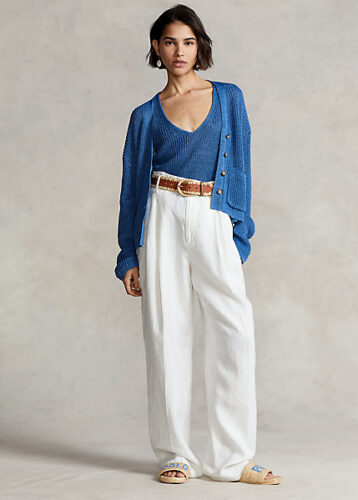 A rustic Ralph Lauren set for country weekends.
Matching pieces not only go together in a snap, but each also amplifies the visual impact of the other. Go with a matching look and you'll turn heads and notice appreciative smiles on faces.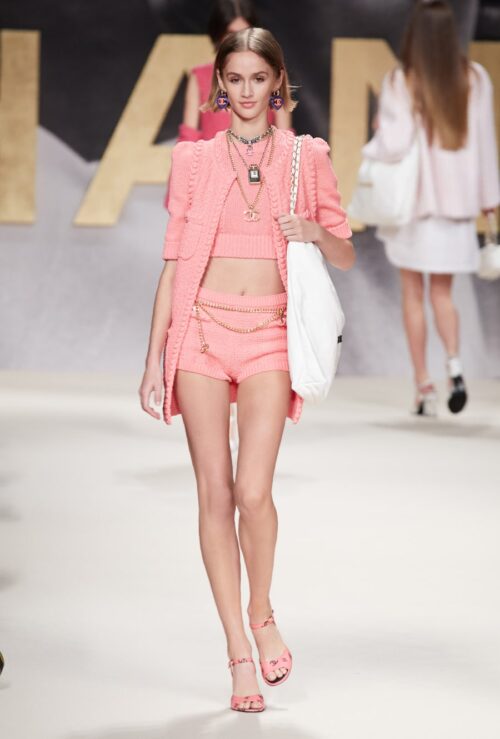 Chanel is practically synonymous with twin sets.
Of course, on days when you're in the mood to mix, rather than match, these pieces give you options to do just that. A sweater set with wide-legged trousers is a winner. Pop the cardigan on over a t-shirt and jeans, and head to the farmers market. On days when you have a festive luncheon or board meeting, go all out with a fully matching look, and dazzle the whole room.
A charming set from Frances Valentine.
As we all endeavor to live more sustainably and purchase fewer items of only the best quality, a twinset, or a twinset plus a skirt, pants, or jacket, are more than worthy of investment.