–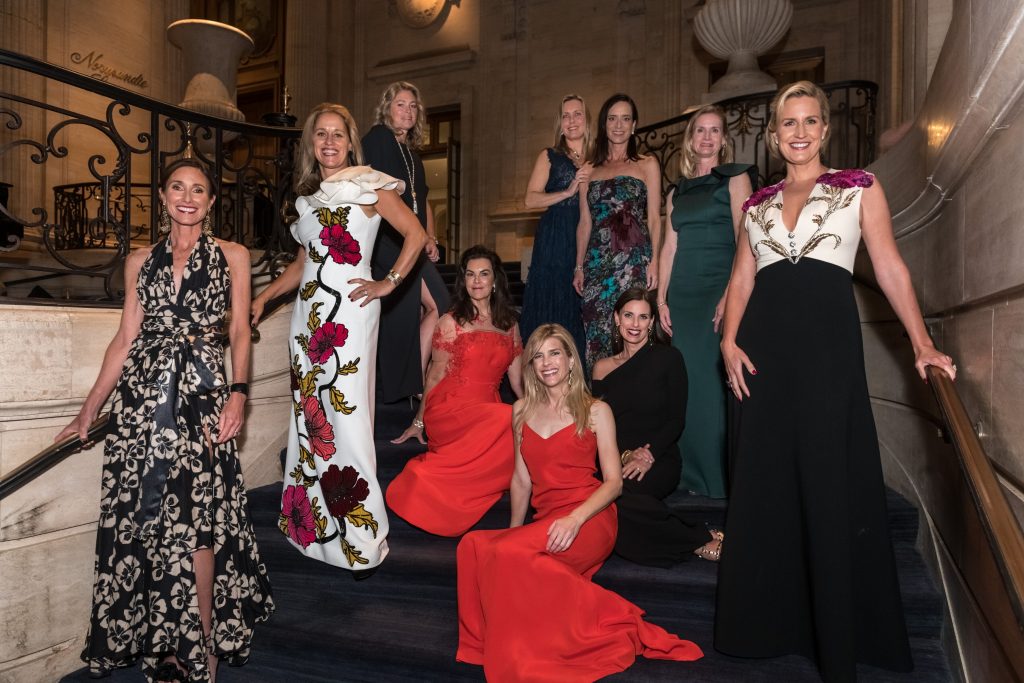 Opening Night Opera Ball Co-Chair Elizabeth O'Connor Cole, far right, with some of her friends.

By Megan McKinney
Lyric Opera of Chicago's 65th season was launched on Saturday, September 28 with the 4:30 p.m. opening of Lyric Opera House doors. It was a busy red carpet that welcomed early attendees gathering in the Daniel F. and Ada L. Rice Grand Foyer for champagne. Meanwhile, sponsors, Lyric VIPs and their guests were enjoying similar pre-performance fare at a private reception in the William B. and Catherine Graham Room.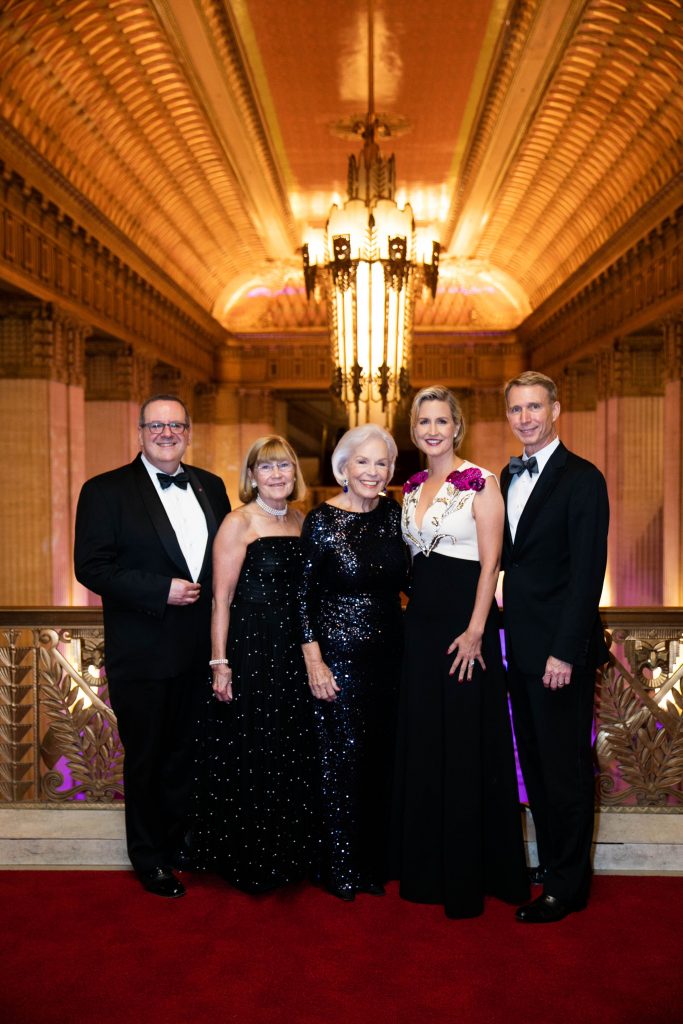 Lyric Opera of Chicago General Director, President & CEO Anthony Freud, Women's Board President Nancy Searle, Opening Night Opera Ball Co-Chairs Mrs. James J. O'Connor and Elizabeth O'Connor Cole with  Lyric Chair of the Board of Directors David T. Ormesher.
By 6 p.m. audience members were seated for the greatly anticipated opening night performance of The Barber of Seville, a Lyric Opera of Chicago Production. At 9:15 p.m., festivities began moving to the Hilton Chicago for the Opera Ball.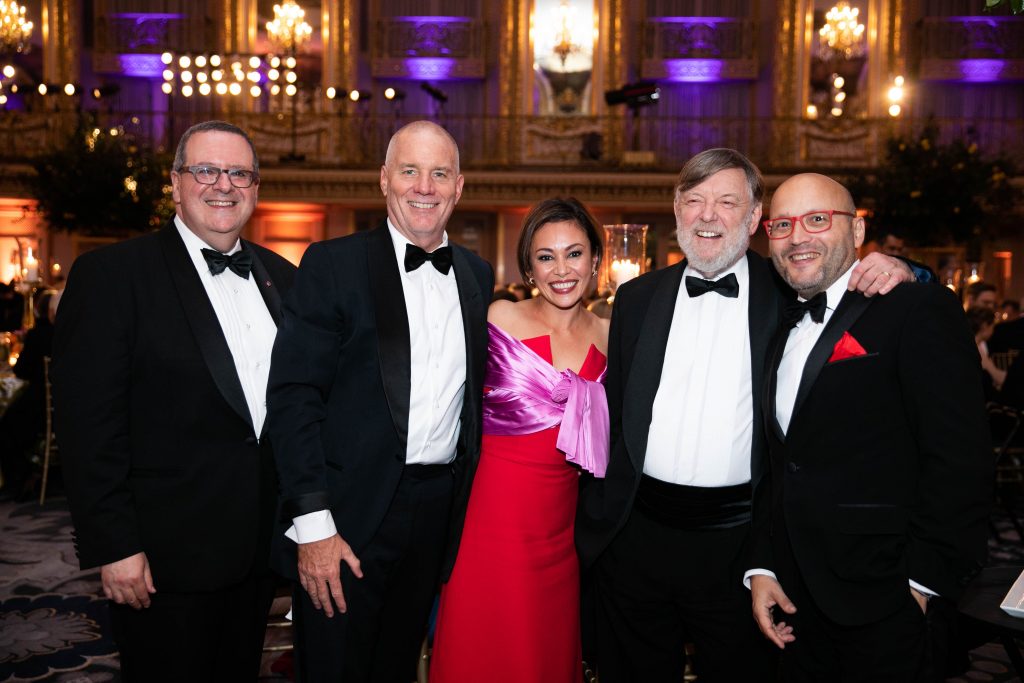 Lyric's General Director Anthony Freud, Frank  Tatro and Margarita Chavez join Lyric Music Director Sir Andrew Davis and Music Director Designate Enrique Mazzola.
Following a cocktail reception in the Hilton Chicago's Normandie Lounge, guests were welcomed to the Opera Ball by Lyric Board of Directors Chair David T. Ormesher in a Grand Ballroom transformed by HMR Designs to evoke an evening in Seville. The exotic décor was balanced by the delightfully reliable Opera Ball traditions of The Stu Hirsh Orchestra and the Grand March of the Stars. 
Patrick and Shirley Ryan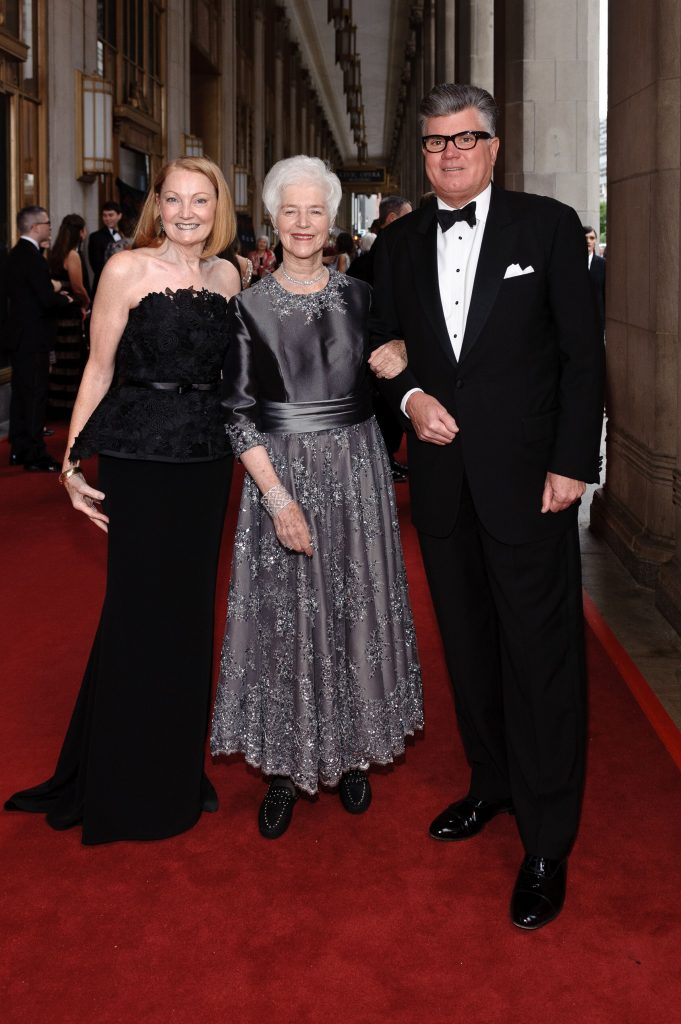 Ruth Ann Gillis, Liz Stiffel and Michael McGuinnis
Elaine and Allan Muchin
Suzanne and Brendan Mulshine
Lester and Renee Crown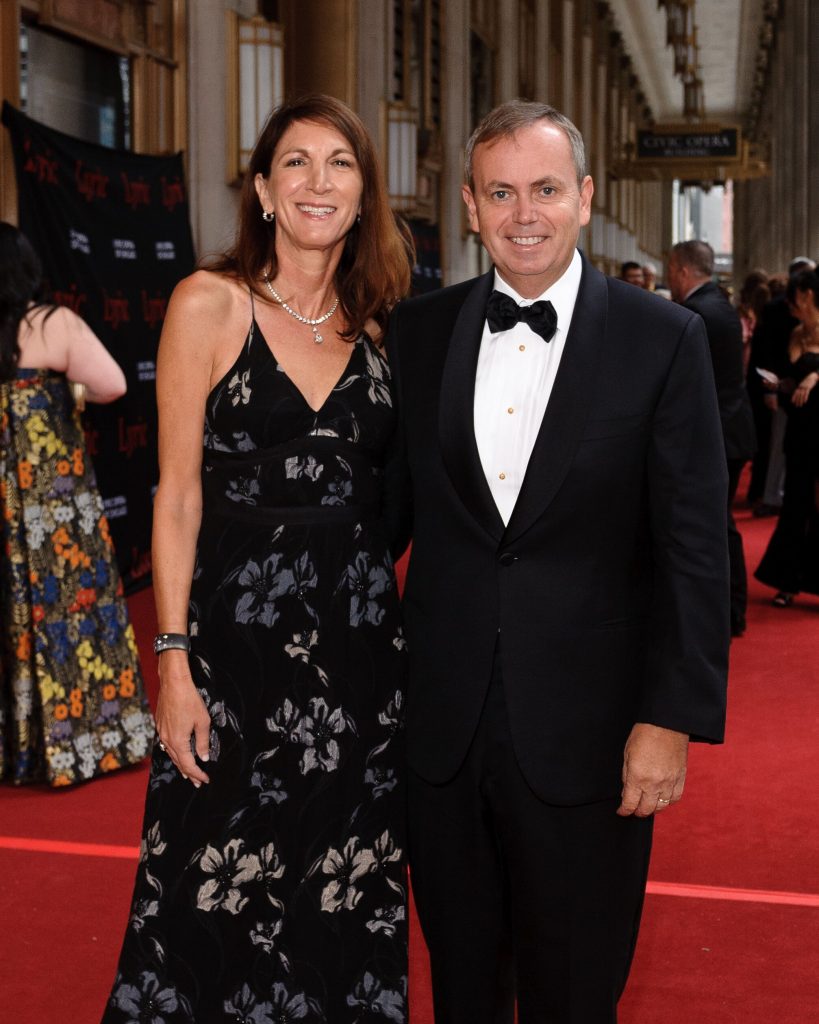 Laura and Craig Martin
Daniel Fischel and Sylvia Neil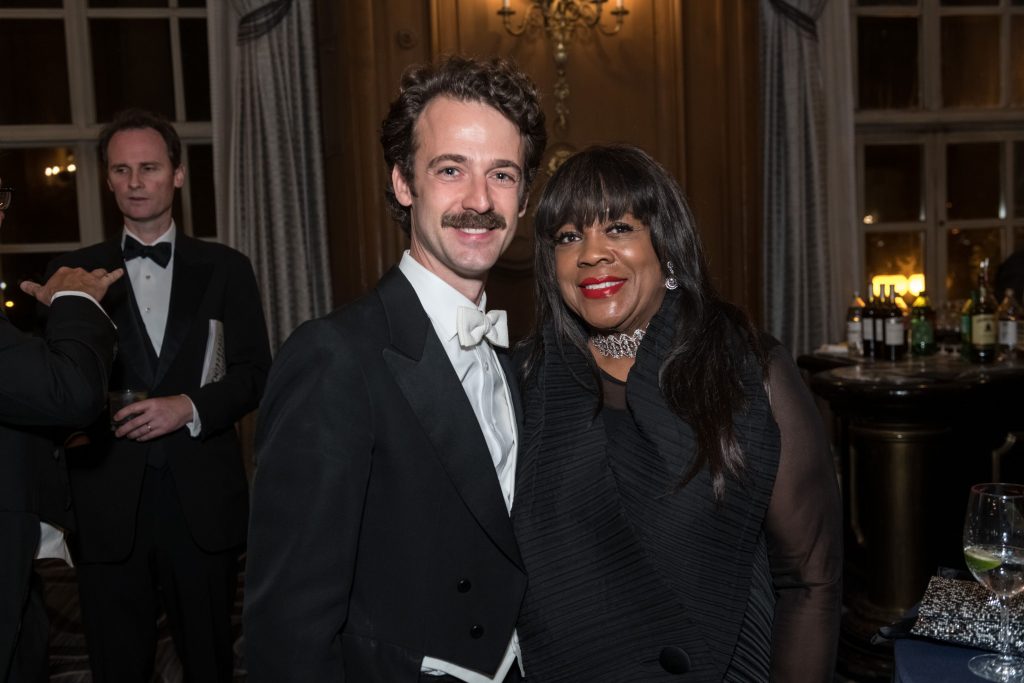 George Lepauw and Chaz Ebert
Don and Anne Edwards
Elizabeth O'Connor Cole and Jane Lynch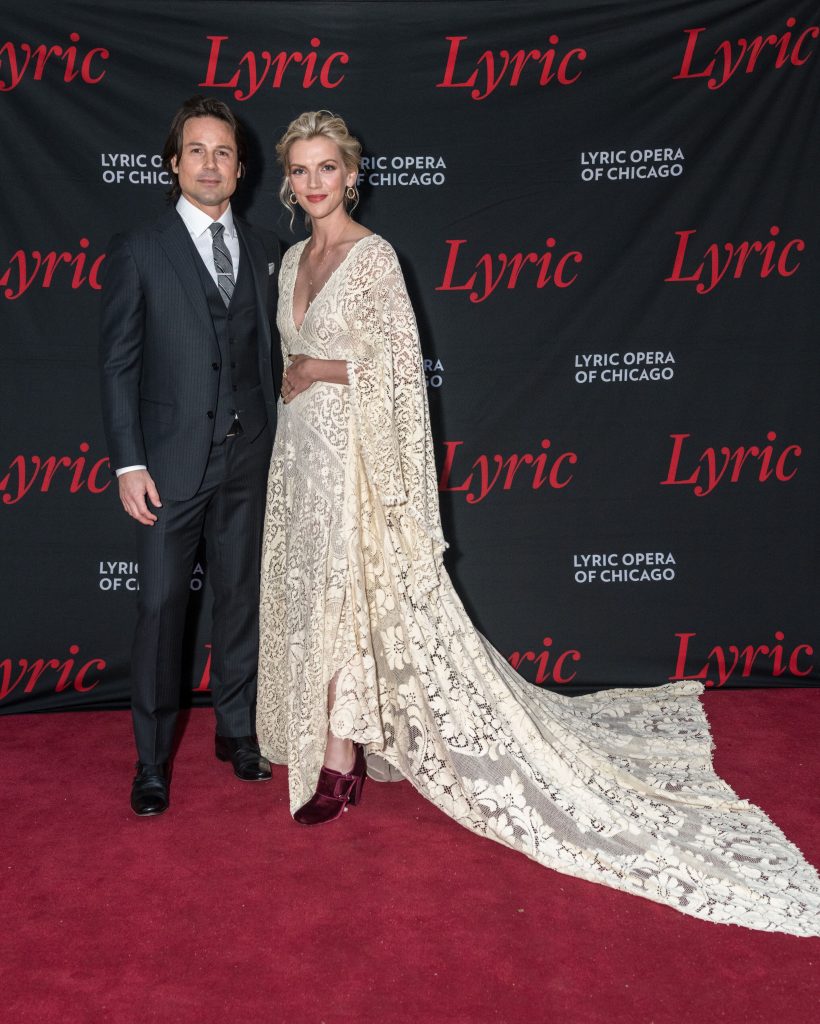 Andrew Cheney and Kara Killmer.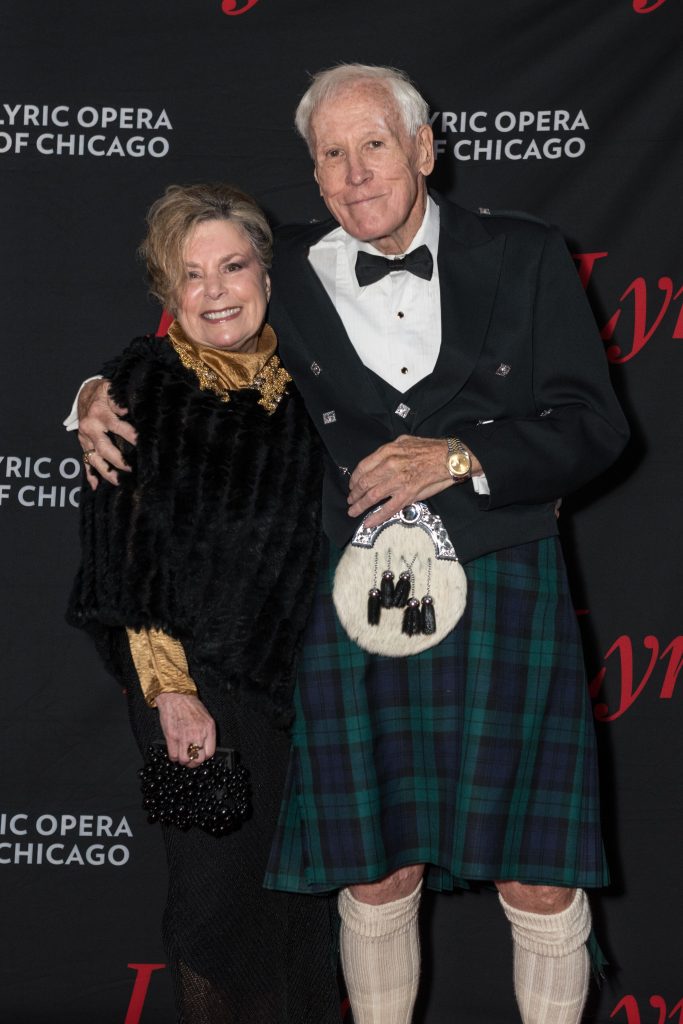 Karen Wallerstein and Robert Kemp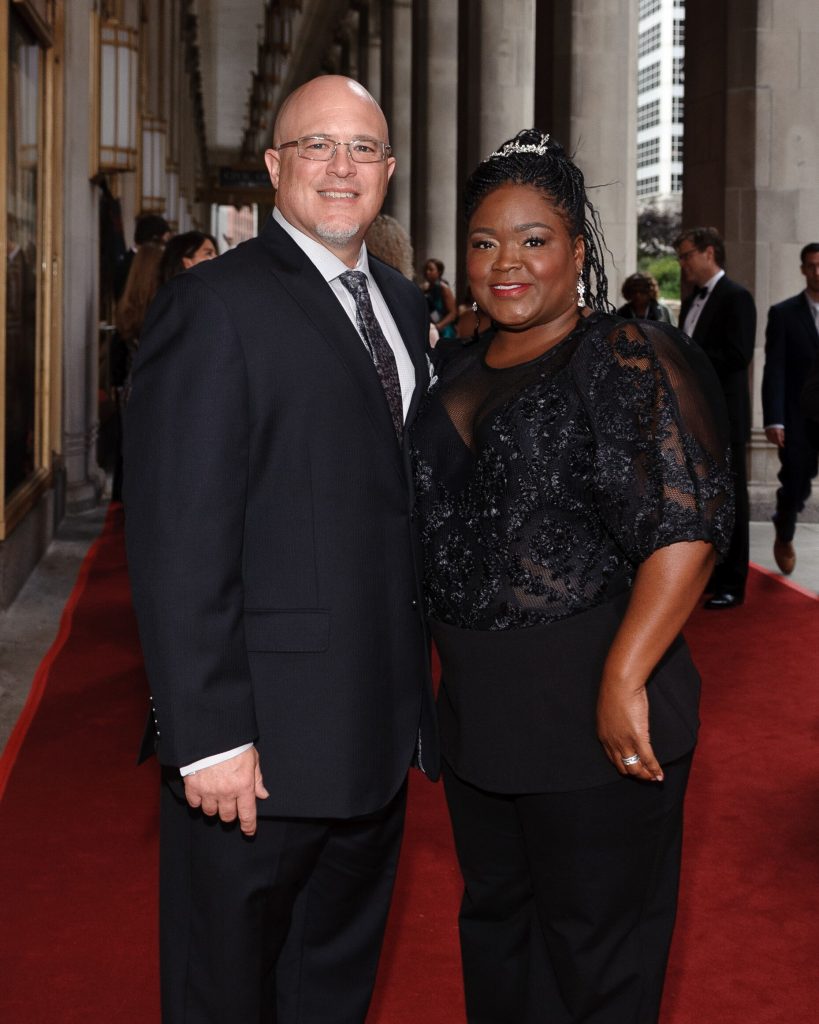 Brian Schultz and Shemekia Copeland
Brian Johnson, Anthony Freud, Colin Ure and Ashley Wheater
Sir Andrew Davis, William and Faye Dunbar and Lawrence Brownlee (Count Almaviva).
Elizabeth and Michael Cole with Eileen and Chris Murphy
The Grand Ballroom of the Hilton Chicago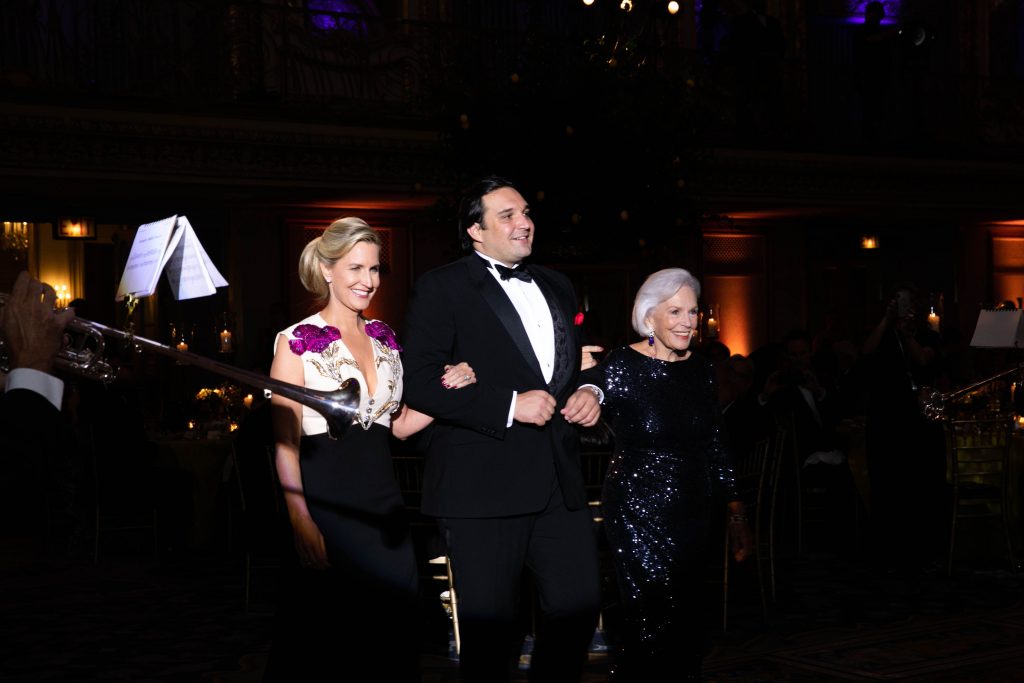 Adam Plachetka (Figaro) escorting Co-chairs Elizabeth O'Connor Cole and Ellen O'Connor into the Grand Ballroom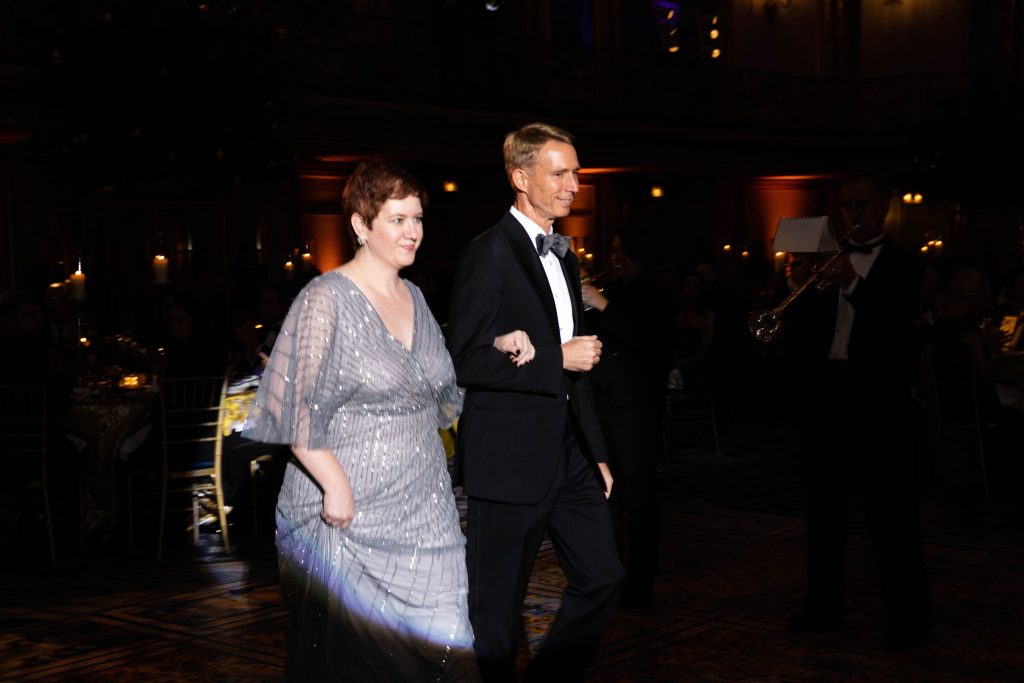 Tara Faircloth (revival director) and David Ormesher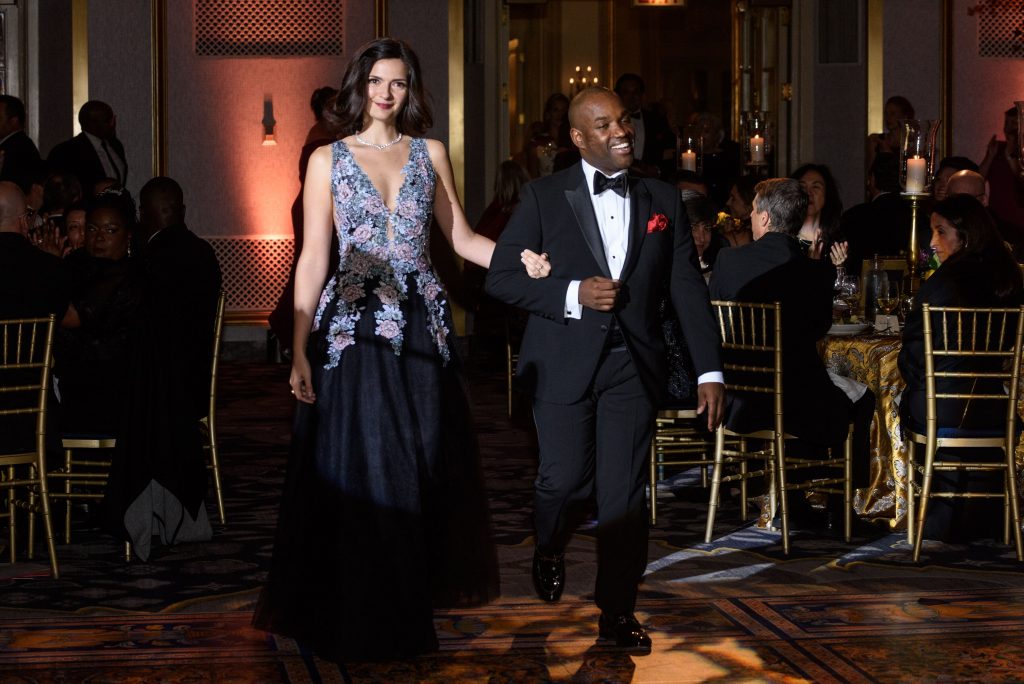 Marianne Crebassa (Rosina) and Lawrence Brownlee (Count Almaviva)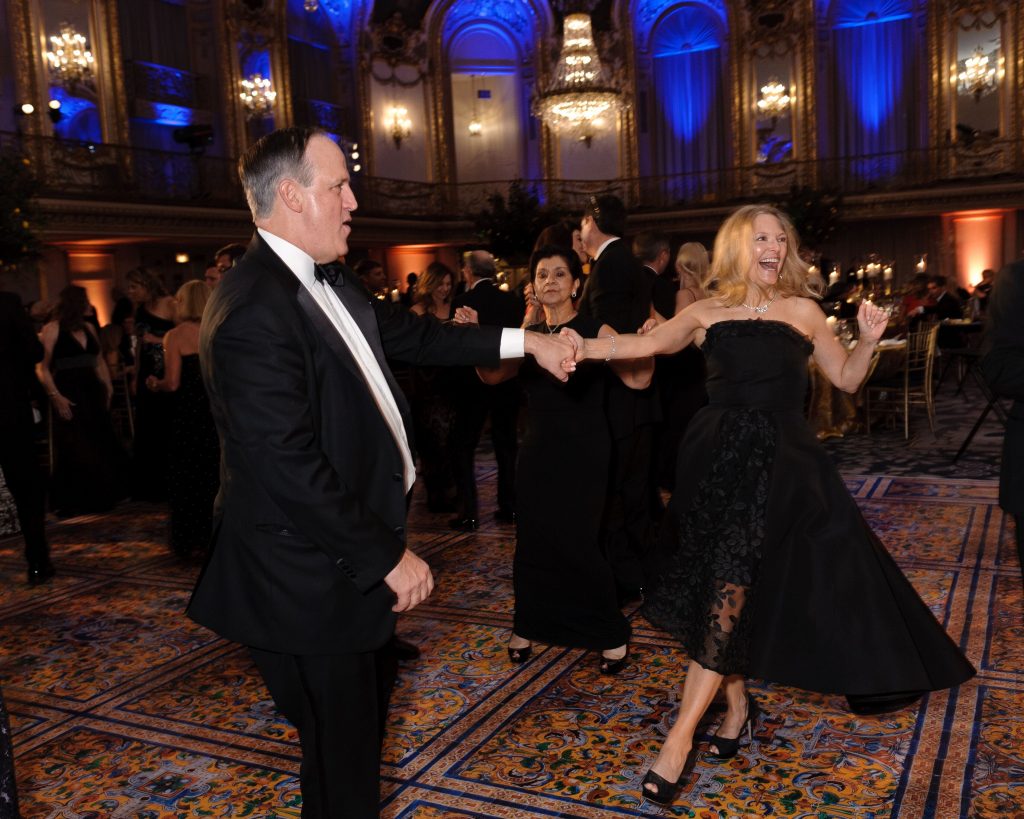 Scott and Nancy Santi
Members of  Lyric's Women's Board
Photo Credits:
Jeff Ellis
Robert Kusel
Dan Rest
Jaclyn Simpson