By Michelle Crowe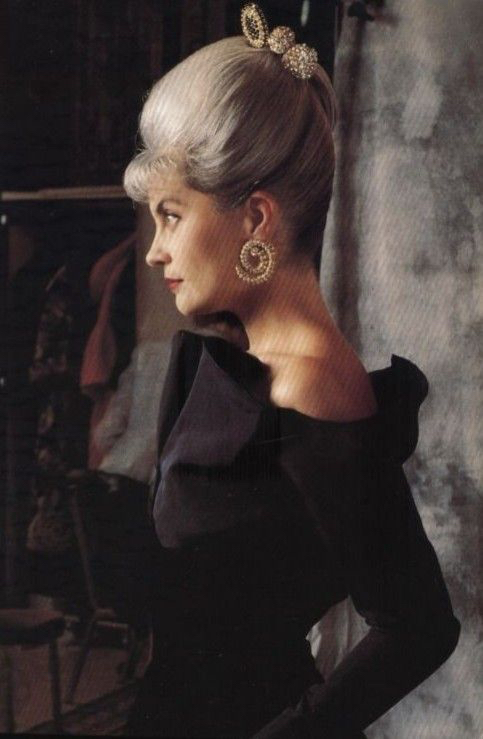 Marie Seznec Martinez, muse of Christian Lacroix
Simple clothes and bold jewelry will forever be my favorite way to dress. There have moments of spare, minimal, delicate jewelry during which this approach has been relegated to the back of the accessories closet, but there have also been high points in this strategy.
The 2004 multiple brooch trend was one. I'd been collecting brooches and pins from vintage shows and special events including The Paris Flea Market at Marshall Field's. I regularly loaded up my tweed jackets and cashmere cardigans with multiple sparkly pins. Even a simple t-shirt and jeans look for running errands on the weekend didn't feel complete without a pin or two. It was heaven.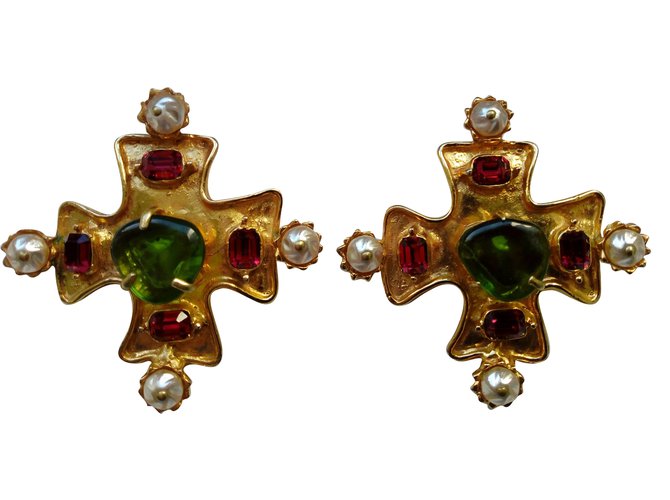 Baroque cross earrings from Christian Lacroix
The statement necklace trend of 2012 was another great moment, one I hadn't realized I'd so fully embraced until I arrived to volunteer for Rudolf's Boutique at the Union Church of Hinsdale. Members donate trinkets and children can buy these treasures as gifts for anyone on their list. Two of my friends had put eight or ten big, chunky necklaces into a bag for me. I guess that's the power of signature style.
Even now, I'll reach for turquoise beads, pearls, or amber beads to make a simple dress feel special and my jean jacket always has a least one brooch pinned to it.
Yves Saint Laurent coin bracelet
It all started in college, when I loved a grey pocket t-shirt or a black tank top with jeans or a skirt and big, bold, glorious earrings or other jewelry from Yves Saint Laurent or Christian Lacroix. I couldn't get enough of the hearts, crosses, Roman coins, and whimsical miniature shoes and handbags that adorned these treasures. The pieces were relatively affordable, and I'd wind my way around the gorgeous department stores of Scottsdale and Phoenix adding to my collection.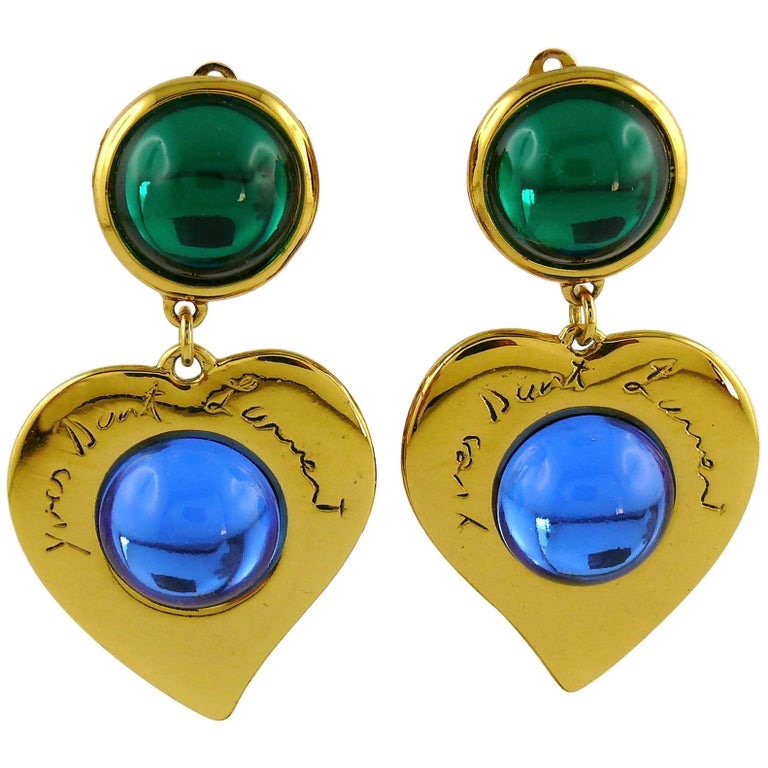 Yves Saint Laurent heart earrings
Recently, I've been seeing similar beauties pop in in my visual feeds and our own genius guide to vintage, Stuart Dyer, has featured some excellent examples at Ladybug Vintage. I called my mother to ask if she still had my collection, which I kept at our family home in Naples, Florida. The home was sold several years ago, and I was not sure if they'd been moved. "Remember, the house was robbed?" She replied. "They took every bit of jewelry in the house." I felt badly for making her relive an unpleasant experience as I recalled the details of the break-in.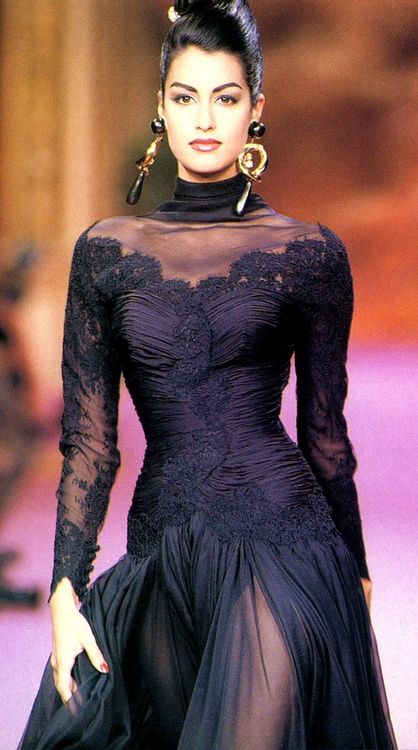 Yasmeen Ghauri on the runway for Christian Lacroix
Somehow, it's sadder to me now than it was when I first heard all those trinkets were gone. Maybe it's nostalgia for a simpler time. Perhaps it's because they are back in favor now. I'm not sure, but it was a joy to wear those hearts and flowers years ago and lovely to recall it all here with my fellow fashion lovers.