Where Christmas Begins on December 4 
The Lake Bluff Gazebo at Christmas

By Megan McKinney
Those of you who have been  attending the  Lake Bluff History Museum's Holiday Home Tour over the past dozen years know all about it and  Sunday, December 4 is already marked on your calendars.  You know you will be seeing  houses chosen for their exquisite holiday decorations–indoors and out. This year there will be a record number of seven houses to visit. 
Wreaths and greens everywhere is the way a house on an earlier tour made pink a celebration of Christmas.  If you haven't decided how to decorate this year, next Sunday will bring an excellent opportunity to search for inspiration.
The Home Tour is the highlight of the day, beginning at the Lake Bluff History Museum, 127 East Scranton  Avenue from 11 am until 4 in the afternoon. The last tour starts at 3:00.  
The Holiday Home Tour is just the beginning.  Restaurants are open throughout the village. Think of lunch before touring or drinks and dinner afterward.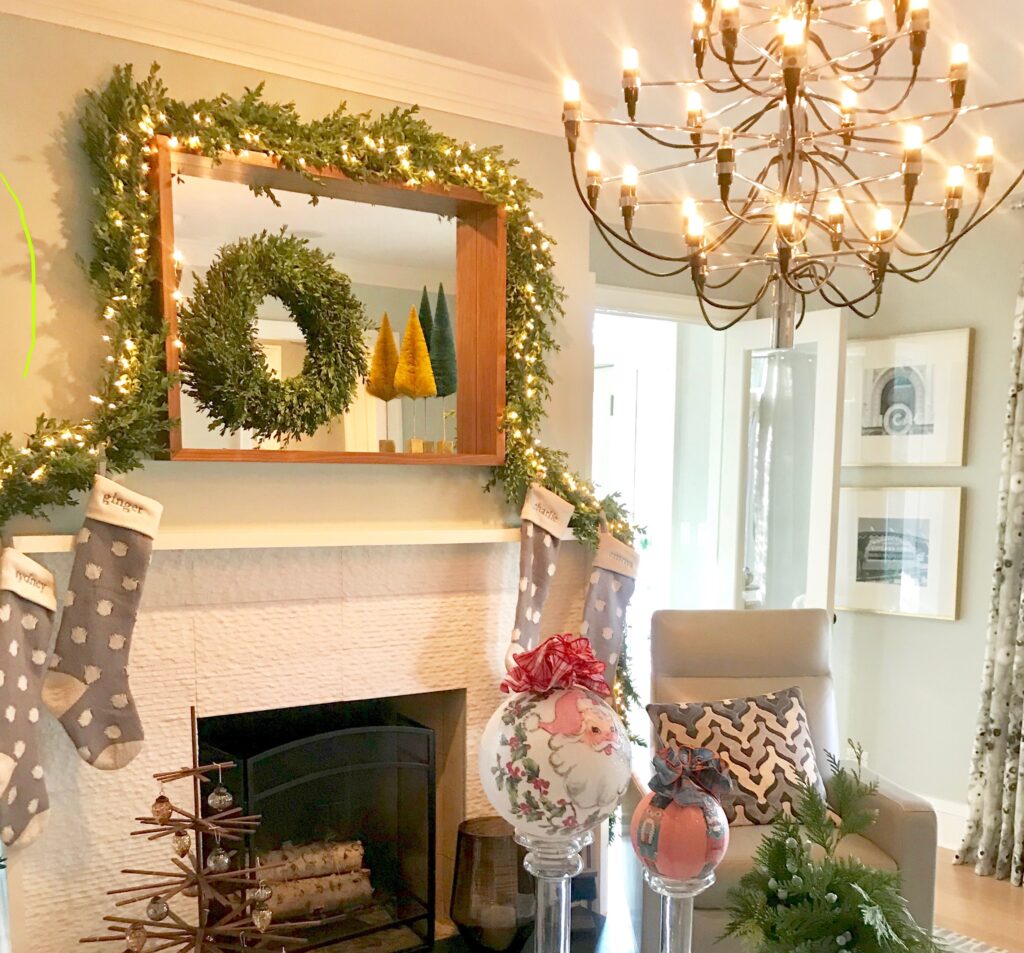 It will be the perfect day to begin celebrating the season and to launch Christmas shopping. Not only are stores open but the tour also includes two holiday boutiques 
The houses we are showing are from previous Home Tours to give our viewers a taste of what's in store for them this holiday season.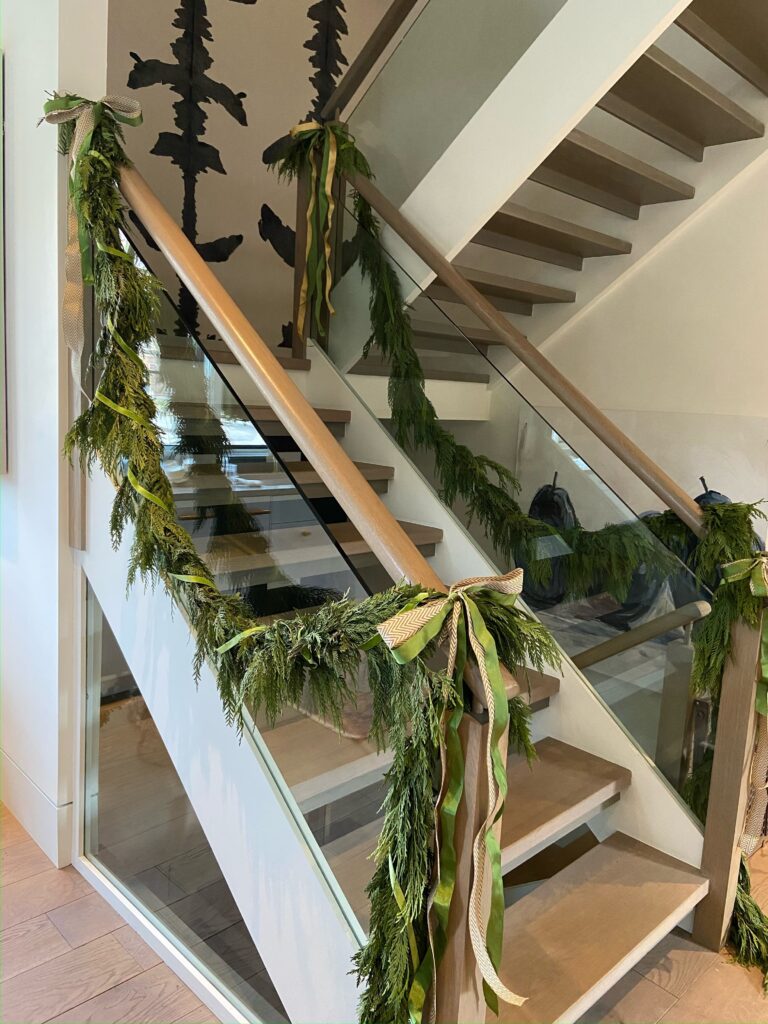 Greens wrapped in holiday ribbon transformed this handsome modern stairway into an important  festive feature of one of the previous houses. 
And what about  Santa, a gingerbread house and a second tree? This was a household that truly celebrated during  a past Home Tour.
What a classic wreath this is above!  And for just one peek at this year's festivities, the stunning house at 400 Ravine Avenue, below, will be on the Museum's 2022 Home Tour.
 Until then–Lake Bluff Party Time—Sunday, December 4.
Funds raised from the Holiday Home Tour support Lake Bluff History Museum's efforts to digitize its collection and mount new exhibits.