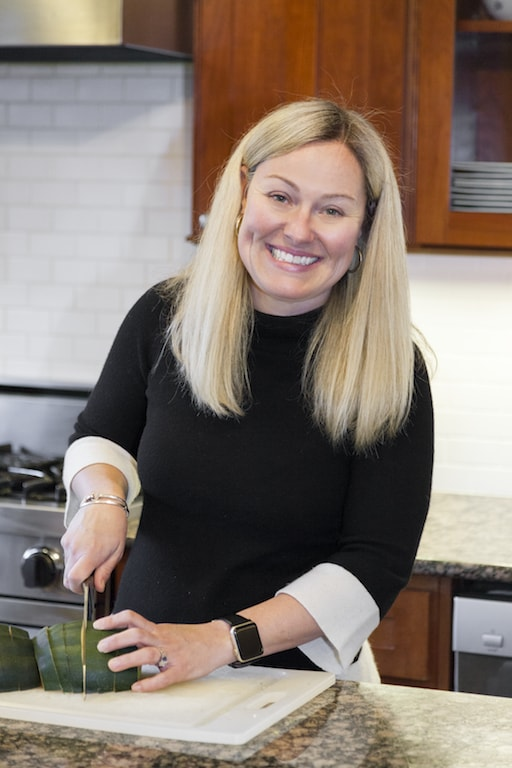 Samantha Schwalm
This week I thought I would do something a little different, and give an entire dinner menu with
recipes. The menu consists of a main entree of Lemon chicken, tomato salad, cucumber salad,
and tortellini. This dinner is the perfect example of simple can superb.
Let's start with the tomato salad. Slice heirloom tomatoes about a quarter-inch thick, and
drizzle with your favorite olive oil and good sea salt. Next, sprinkle goat cheese over the
tomatoes.
The cucumber salad is also quite simple. Thinly slice the cucumbers and soak the cucumbers
in saltwater for at least an hour. Drain the cucumbers, and set a side. Next thinly slice red
onion, and dice dill into 2 tablespoons. In a separate bowl place 1/4 cup of mayo, 1 tablespoon
of apple cider vinegar, and a pinch of salt and pepper. Whisk together, then stir in the cucumbers and red onion let sit in the refrigerator until it is time to serve.

I am going to end with the tortellini because it is the most labor intensive of this entire meal.
Lemon chicken is super simple and very delicious. Place 6 chicken breasts on the bone and
with skin in a greased baking dish. Brush each chicken breast with olive oil. Slice two lemons
into quarters, and squeeze the lemons over the chicken. Place the chicken slices over the
chicken breasts, and place into a 350 oven for 40 minutes until golden brown.
Now for the tortellini, which on its own could be an entree. Here are the ingredients: 1
tablespoon of olive oil, 1 tablespoon of diced shallots, 1 cup of shredded Parmesan cheese, 1
cup of peas, 1 cup of heavy whipping cream, and 1/4 cup of white wine. Bring 4 cups of water
to a boil with 1 teaspoon of salt. While the water is coming to a boil, place the olive oil and
shallots into a sauté pan until they are translucent. Deglaze with the white wine. Let simmer for a minute, and then add the heavy cream and peas. Once the pasta is cooked, slowly fold it into the sauce. Serve all of it together and enjoy!