By Michelle Crowe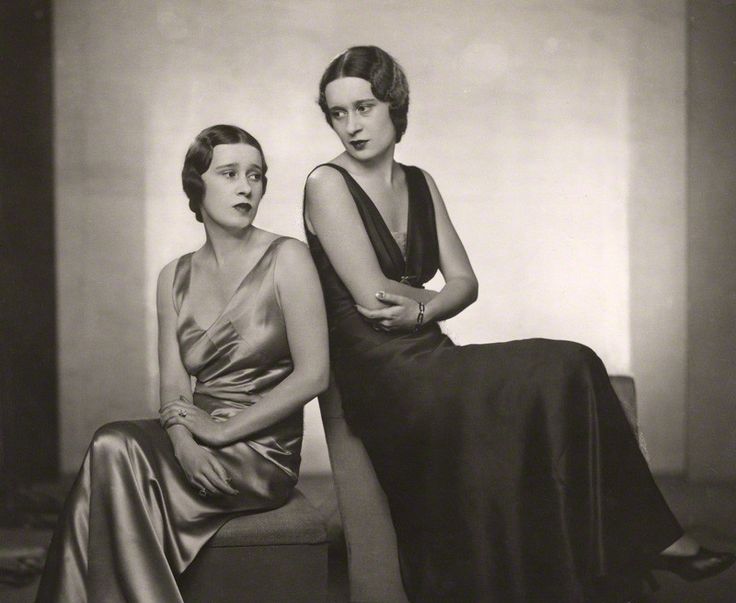 Gloria and Thelma Morgan embody the spirit of the Lake Forest.
We can all agree on at least one thing this summer. The Lake Forest Showhouse is just about the dreamiest, most beautiful and most inspiring thing to hit the metro area in ages. From the entryway to the folly, the designers and sponsors have given us all plenty to dream about as we spend so much time in our own homes and gardens.
The colors and textures, lush wallcoverings and exquisite lacquers are also phenomenal muses for outfits, accessories and wardrobe statement pieces.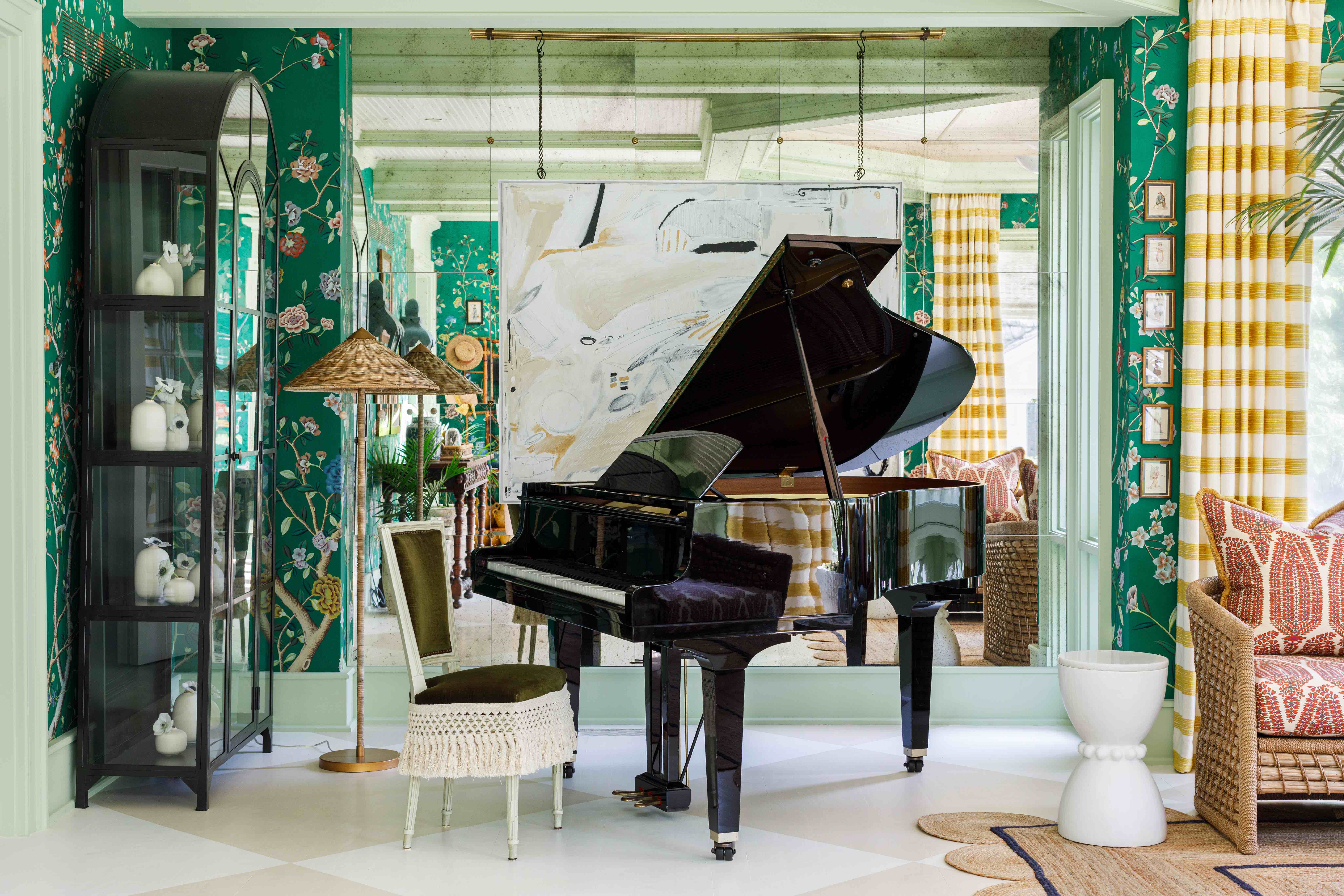 Sun Room by M + M Interior Design, photographed by Aimee Mazzenga
The sunroom, by Leslie Martin and Kim Meardon of M + M Interior Design, is a lovely space with hand-painted de Gournay wallpaper and a glossy piano is inspired by a fictious lady of the house who is as comfortable in her muddy wellies as she is in evening clothes. Sounds like our kind of gal.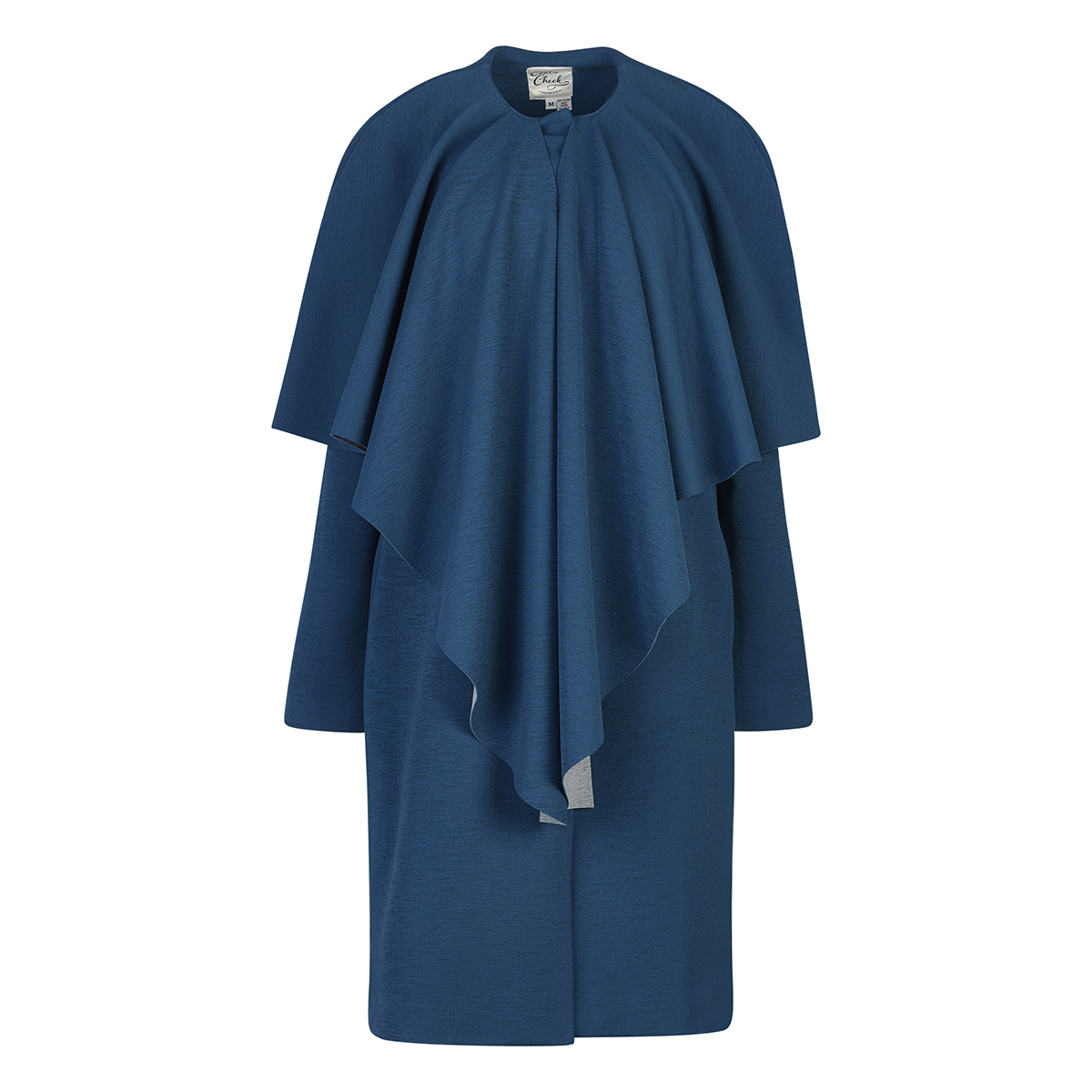 The Walton Ruffle Coat in Lapis. Photo courtesy of Coat Check Chicago.
If she were real, it's quite likely this dynamic woman would pre-order the Walton Ruffle Coat in Lapis from Coat Check Chicago. Designer Liz Williams says, "This unlined, double-faced coat is backed with a beautiful soft grey jersey and finished with bias binding throughout. The coat pays homage to one of my favorite vintage Balenciaga coats from the 1950's but modernizes the design using a double-faced technical stretch fabric, waterfall style collar, and slender long sleeves." It will be available this fall at FELT and online at coatcheckchicago.com.
Potting Room by James Thomas LLC, photographed by Werner Straube.
The Potting Room, by the charming partners at James Thomas, is inspired by the garden rooms of English country houses. It is a wildly inviting spot, truly room for all seasons with great green trim.
Catherine Prevost dress.
English designer Catherine Prevost makes dresses with a similar vibe. Relaxed, yet glam and ready for nearly year-round wear. This groovy peacock pattern has flashes of a similar green. Find Catherine Prevost at Neapolitan.
Every room is a joy to behold and a spark of creativity that will surely influence how we put ourselves together over the coming months. Thank goodness for Lake Forest, the town that gave us Gatsby and gobs of good fashion ideas.
The Lake Forest Showhouse and Gardens, benefitting the Angel Harvey Family Health Center of the Infant Welfare Society of Chicago and graciously planned and executed by the Lake Forest Auxiliary of IWS, runs through Sunday, August 9. Advance tickets are a must. Find them or make a donation at lakeforestshowhouse.com