By Michelle Crowe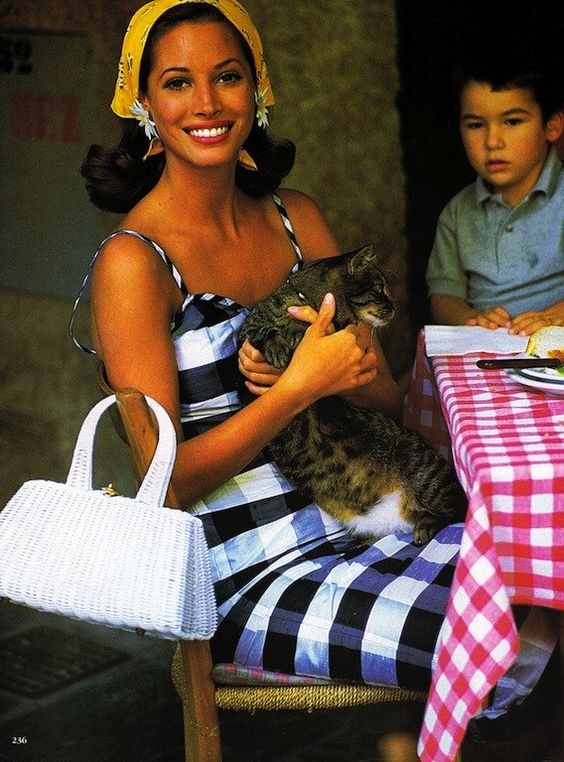 Postcard from Portofino Christy Turlington photographed by Arthur Elgort for Vogue
Are you headed to Italy soon? It seems like everyone is headed for the Amalfi Coast this spring and summer. The lively debate these days is whether to lean into simply chic white linen pieces or go all out with color, pattern, and exuberant design details?
Each approach will yield a suitcase full of yummy, sunny, can't-wait-to-wear outfits. It's just a matter of personal style and perhaps how often one posts to Instagram.
Pack a waistcoat like this one from Banana Republic Factory Store.
Team neutral is loving flowy white trousers and a button-front waistcoat-style vest, equal parts Melrose Place-era 90s nostalgia and Michael Corleone hiding in Sicily. It's a winning ensemble, lovely on a range of ages and appropriate for travel days and trattorias.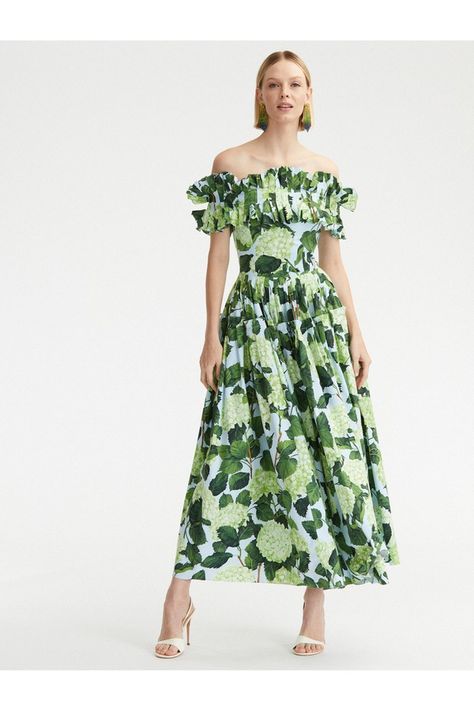 Oscar de la Renta hydrangea print dress.
Team bold encourages all the prints; lemon prints, Rococo swirls, climbing vines, and the wildest florals south of Florence. These gorgeous girls will be seen among the bougainvillea, on every gleaming boat, and perched high atop the most picturesque cliffs. Thank goodness, because beautiful people in lovely clothes was good enough for Slim Aarons and it's good enough for the rest of us scrolling through Instagram Stories every morning.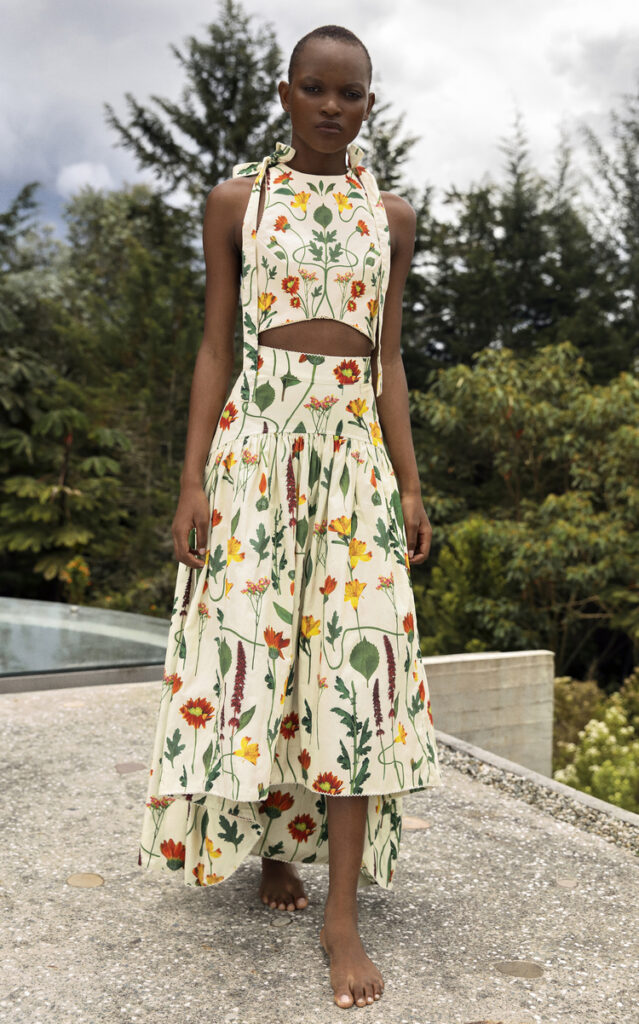 Agua by Agua Bendita is perfect for those who love neutrals and those who love prints.
The real packing solution is somewhere in the middle. White linen for sure, especially the aforementioned set, a button-up shirt, and maybe a simple skirt or dress. Throw in a showstopping dress or two, then balance it all out with staples like a striped t-shirt, solid circle skirt, and an easy dress in black or navy. Flat sandals, a pair of white sneakers, swimwear, and a hat will round things out nicely.
Every traveler needs a straw bag like the Loewe Inlay basket.
Personal style is never all or nothing. Minimalists and maximalists all flirt with the other side from time to time and vacation is exactly that time. Pack favorites, save room for finds along the way, and enjoy the trip.