Old School in a Modern World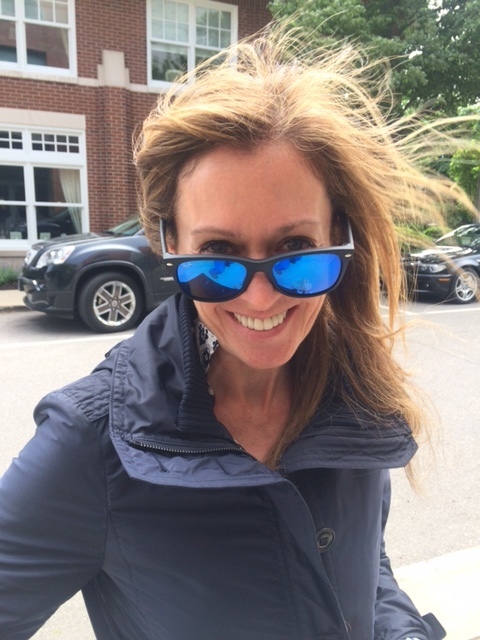 By Wendy Wood-Prince
With regard for classical architecture and a strong sense of service this dynamic duo have made their mark in their newly adopted home.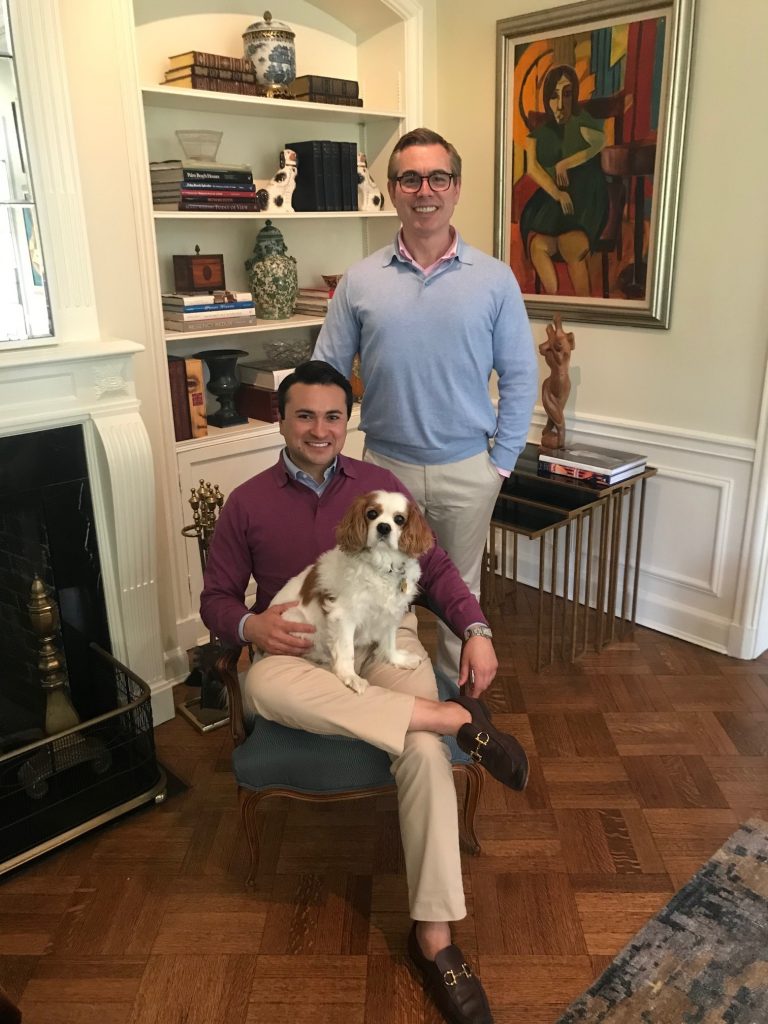 Trey Gonzales and Kip Helverson
Last week I had a chance to sit down and talk with them about their various ventures and adventures surrounding their recent relocation to Lake Forest.
What made you decide to leave the city?
Kip —
I used to have a country house in Michigan, and Trey and I originally considered downsizing to a pied-á-terre in the city and then a house in Michigan.  However; we were at a party in Winnetka and Trey commented how nice and quiet it was out there, and I asked him if he would consider moving out of the city.  He said yes, and that started the process of looking.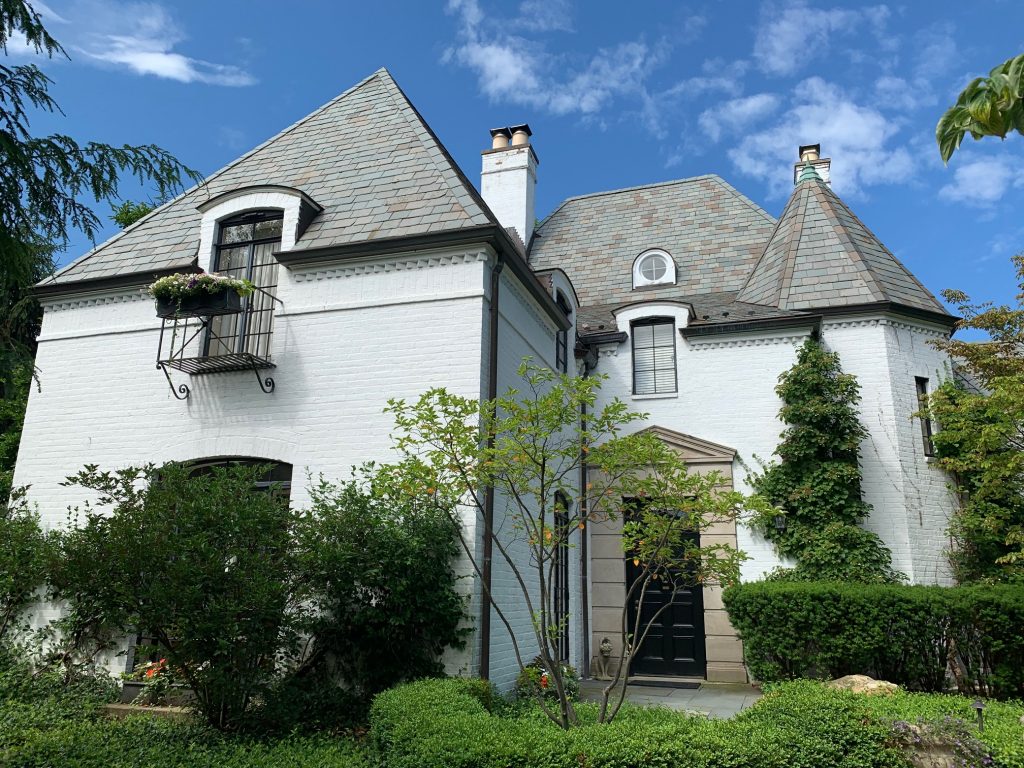 Kip and Trey's historic Stanley Anderson home.
Why Lake Forest?
Kp –
Originally, we were looking further south.  I grew up in the Village of Golf, and my grandparents lived in Wilmette, so Wilmette, Winnetka, Golf and Northfield were easy to put on the short list, but Trey said, we love Lake Forest, why aren't we looking there?  I agreed, and once we started to look at Lake Forest there was no turning back.  I've always loved Lake Forest.  Even as a child, when I came up to visit, I thought it was special.  It's very open, pastoral and bucolic.  I believe it is one of the most beautiful places in Illinois.  You're actually living in a garden.
When you combine that with the history of town and the architectural significance of the homes, we realized it's everything we love.
Trey –
When we would have a free weekend, we would come up from the city to have lunch and drive around and look at the houses and gardens.  We also enjoyed visiting the Infant Welfare Society show house and having the opportunity to experience a David Adler, Howard Van Doren Shaw or Harrie T. Lindberg designed house.
It's also the culture of Lake Forest.  It's sophisticated, but not stuffy.  We had a few friends when we moved here and said if we meet new people and make more friends it will be a bonus.  We have met many people and made many friends.  Our experience is Lake Forest has the nicest people and we have felt embraced the moment we moved in.
Baron enjoying the sunroom.
Three years ago Kip and Trey bought and moved into an historic French eclectic style Stanley Anderson home.
Tell me about your house search once you chose Lake Forest and why this particular house?
Trey –
We both enjoy architecture and interior design, so we wanted something special.
We looked at a broad range of houses, but from the moment we walked into this house we knew it was for us.  We started to research Stanley Anderson, the architect and really appreciate his talent.  It's also listed on the National Register of Historic Places, so we feel privileged to be the caretakers for the next generation.
Kip –
We like older homes with architectural details and craftsmanship, but we both said we also could see ourselves living here.  It's a great house to live in, but a great place to entertain in.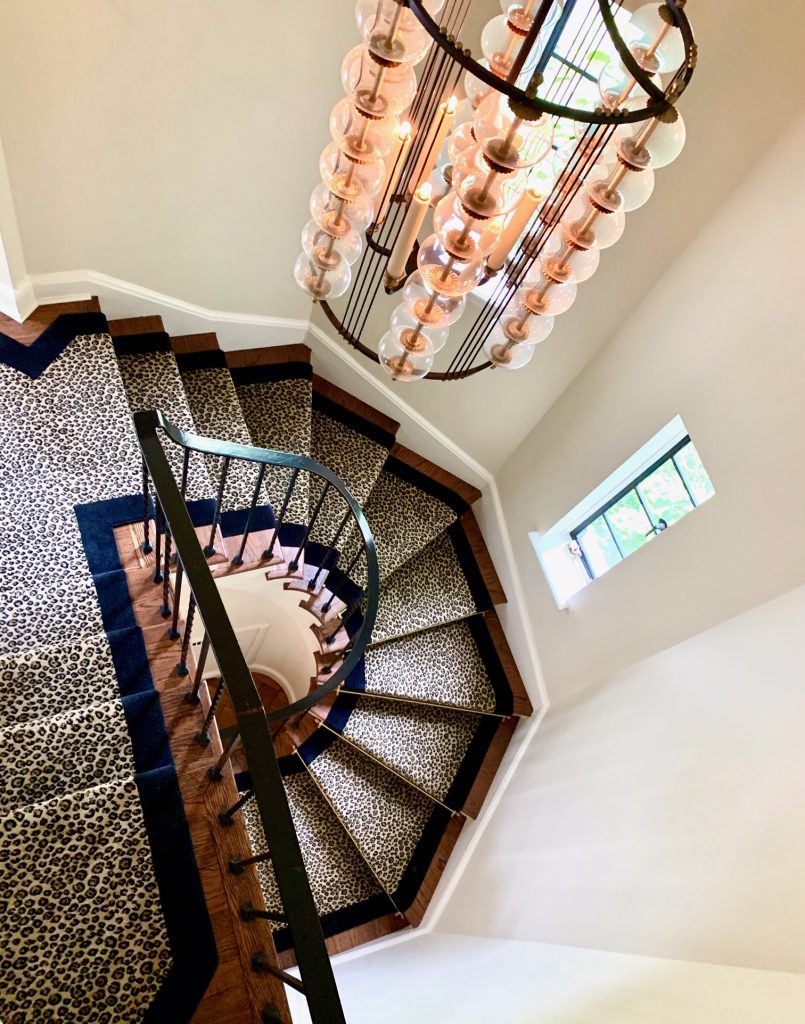 Interior stairwell.
What philanthropic organizations are you involved in, and what would you like people to know about them?
Kip –
I'm the president of the board of Giordano Dance Chicago, America's original jazz dance company.  I have a long history with the company, and with Nan Giordano the artistic director, and the company has a long history with the North Shore.  The founder, Gus Giordano used to teach dance to all the kids on the north shore, not only through classroom lessons, but also for cotillions.  I'm grateful for the opportunity to serve the organization and continue the legacy of Gus Giordano and the Giordano technique.
I previously served on the board of the Center on Halsted, Chicago's community center for the LGBT community.  When we opened our doors in 2007 it was revolutionary and the most state-of-the-art facility serving the LGBT community.  It became a benchmark for other community centers across the country.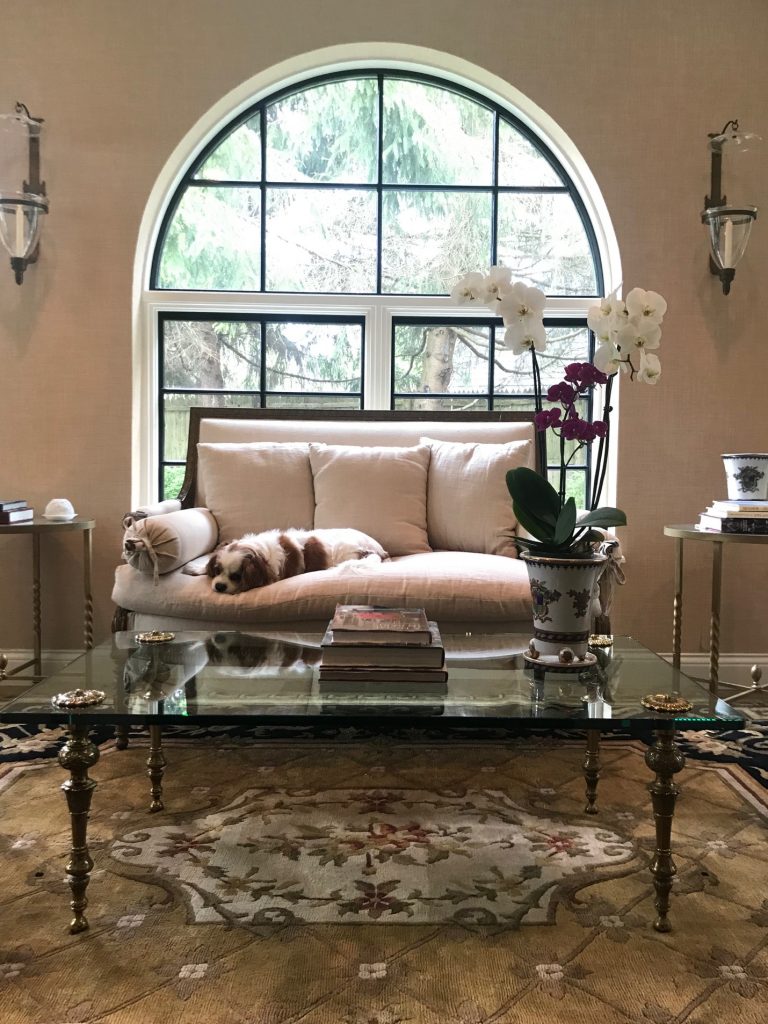 Sunroom.
Trey –
I'm the newly elected co-chair of programs for the Lake Forest Preservation Foundation.  It's really amazing how I got involved with the organization.  While researching Stanley Anderson I met Paul Bergmann, whose father was a partner in Stanley Anderson's architectural firm.  Paul and Jan Gibson came over to the house with the original architectural renderings and they mentioned their involvement with the Foundation.  By complete happenstance, friends in the city introduced us to Geoffrey & Laura Luce.  It turns out Laura not only serves on the Foundation board, but also grew up in our house, and gave us a membership to the Foundation as a housewarming gift. It was a great introduction to the organization.
Previously, I served on the board of The Boulevard (formerly Interfaith House).  The Boulevard is the only medical respite center in Illinois helping ill and injured homeless individuals while restoring their health and self-sufficiency.  I got introduced to the organization by a star-crossed encounter with Oprah Winfrey.  Stop me on the street sometime and I'll tell you all about it.
Interior of Smith's Men's Store in downtown Lake Forest.
Since you moved to Lake Forest you purchased and revived Smith's Mens Store, how did this come about?
Trey –
Haha.  Good question.  It was not on our radar at all when we moved to Lake Forest.  We see it as another way to do our part to preserve Lake Forest and keep it as a destination.
Kip –
Again, we love Lake Forest and everything about it.  That includes Market Square and the Lake Forest experience.  We were bemoaning Smith's closing with friends in the Hearth Room at the Deer Path Inn and started to play with the idea of re-opening it.  Soon an idea became a plan.
Trey –
Smith's has served the communities of Lake Forest and Lake Bluff since 1937 and we just believed the towns still wanted to see Smith's tradition continue.  We haven't been disappointed.   Many times, when we thank our customers for visiting us, they return the favor and thank us for reopening Smith's.  It's been incredibly rewarding.
Kip and Trey at the Citadel Theater Gala 2019.
What do you tell friends who ask you what it's like to live in 'the burbs?'
Kip –
I wouldn't know.  We didn't move to 'the burbs.'  We moved to Lake Forest.