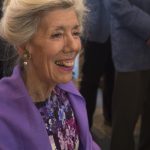 BY JUDY CARMACK BROSS
While luxury real estate executive Julie Harron prepared to celebrate her expansion to Palm Beach in early March with over 200 guests, the reality of COVID-19 postponed the JH Real Estate Group launch at Hindman Palm Beach, co-sponsored by her friend Jay Krehbiel. The ultra-elegant Harron, who grew up as an avid participant in the Palm Beach and Jupiter social circles, knew it didn't change her commitment to offering Palm Beach to her clientele. In fact, Harron became a pandemic prognosticator, knowing that Palm Beach would be the place where discerning people would love to shelter, and bring family together.
While the party, featuring Vogue Fashion Director, Tonne Goodman, who is said to "make the famous stylish and the stylish famous," is temporarily postponed, the expansion to the sunny city is proving itself a masterful idea. Harron knows that even a pandemic can't diminish the attractiveness of this oasis given its cultural activities and social clout and vibrancy.
"JH Real Estate Group, a part of Jameson Sotheby's International Realty, is a small boutique team. We are all about lifestyle and see ourselves as a service industry. More and more younger people, many with families, are moving to Palm Beach as well as board chairs and CEOs, because of its inviting lifestyle. We help build connections for clients of any age. The desire to have a second, third, or fourth home in Palm Beach is getting more and more enticing. I was just visiting with a friend in her Lake Forest garden, sitting our social distance of six feet away, and both she and her neighbor are considering Palm Beach for their future," Harron says.
"The pandemic has shown that people want to be outside walking, loving the outdoor spaces, and enjoying the beauty of nature and architecture," she continues. "People are choosing high rises as well on the Island, such as the Bristol, the waterfront condominium developed in part by the Chicago group Golub & Company. The museums, the Kravis Center for the Performing Arts, and the world-class restaurants offer the culture and enticements that other resort destinations do not. What could be lovelier than sitting on an outdoor patio of one of its iconic restaurants?"
Just as she vacationed in Jupiter and delighted in days spent at the Jupiter Hills Golf Club in Tequesta with her family while growing up, Harron will continue to divide time between her successful Chicago practice and Palm Beach.
She has partnered with Madison Collum, who sold one of the 10 most expensive homes in South Florida in late December. When in Palm Beach, Harron and Collum often meet on the patio of the rose-pink Colony Hotel for coffee, one of their favorite places.
Collum, who grew up in the greater Palm Beach area and has a background in finance, tells us: "Since the pandemic began, I've been contacted by clients to help secure luxury rentals, and by some to extend their winter rentals. Working remotely from Chicago or New York City is easier than many expected, so several are ready to buy. Several large estates at record prices have gone under contract during this pandemic, and it hasn't slowed down. Clients are envisioning that this is how they want to shelter in place and know that it could definitely go on for a while or flare up in the fall. Our area is easy to get to from Chicago, and there are always plenty of fun activities to do in our year-round sunshine like boating, golf, and so much more."
Collum adds, "The majority of clients that are looking right now want the simplicity or ease of the purchase where they can live in the property immediately. Most want new or move-in condition, and if it is available furnished, where the buyer only needs to bring their clothes and a toothbrush, then it is even better. Another large part of our market is gracious country club living where you have a ready-made lifestyle. These clubs offer resort-style living with luxurious spas, multiple restaurants, incredible gyms, golf, tennis, and countless social activities. It's a great way to meet new people."
In addition to adding Mary Clare Apap to the Harron Group in Bloomfield, Michigan, at Signature Sotheby's, and in Chicago, Harron is collaborating with lifestyle expert and founder of Salveo, Elizabeth Cole, a part-time resident of Lost Tree, which is close to Palm Beach, and with Shawna Owen, President and CEO of Huffman Travel, to develop cross-marketing opportunities and tempting possibilities for self-growth.
Owen speaks with enthusiasm about the possibilities: "I have known Julie for quite some time, so it only felt natural when we started taking about partnering on a professional level. Not only do our clientele overlap quite significantly but, most importantly, our personal approach to building long-term relationships with our clients is perfectly in sync. I'm thrilled that Julie has expanded to Palm Beach, a place near and dear to my heart. While our clientele resides all over the USA, we see more and more of them migrating to South Florida, specifically the Palm Beach area."
Cole adds, "It is such a pleasure to work with Julie and her team as they really are striving to help their clientele find a home that supports their lifestyle choices. And as we have found, finding a home in an environment that supports a healthy lifestyle is a win-win for everyone! At Salveo Lifestyle, we work with Julie to help her clients identify the best gyms, our favorite local spots for grabbing a nutritious lunch, and all the best trails and bike routes for taking advantage of the great outdoors!"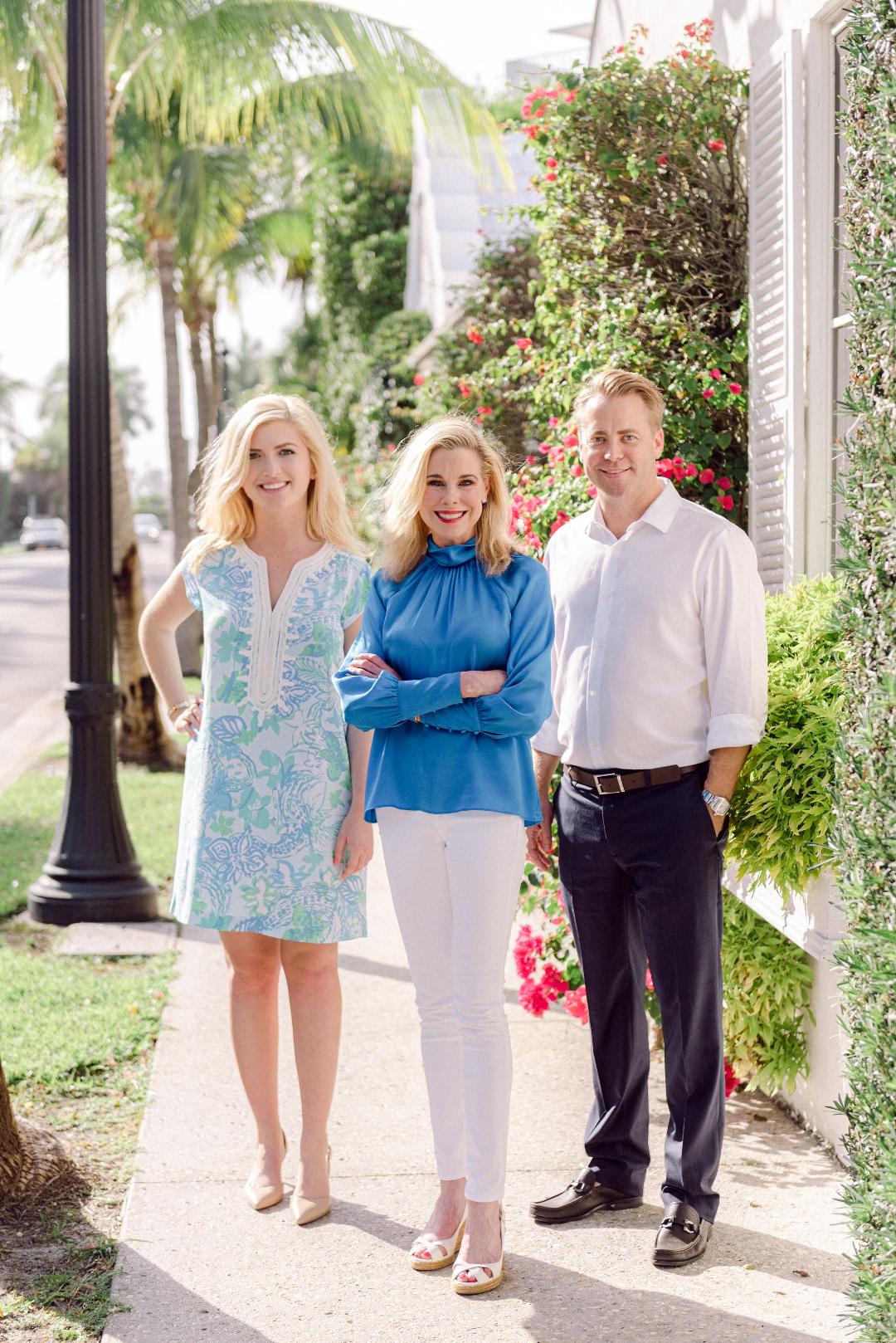 Michelle Kubala with Julie and Madison
***
JH Real Estate Group is a leader in premium Chicago Real Estate delivering personalized knowledge and expertise to our Clients. We specialize in serving the needs of buyers and sellers in the exclusive Gold Coast as well as neighborhoods throughout the city and suburbs. Our office is steps from the Magnificent Mile and our expanse of serving our personal social sphere is far-reaching. Within the Sotheby's International Realty network, we are able to move our clients from a family's primary residence to a dynamic downtown location to a second, third, or fourth home in sunny South Florida—all with ease and the best in service and satisfaction. Find us at jharrongroup.com.
Showcase is a designated category of Classic Chicago in which valued advertisers and other select supporters convey timely messages to viewers.