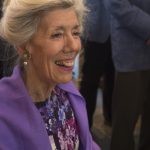 By Judy Carmack Bross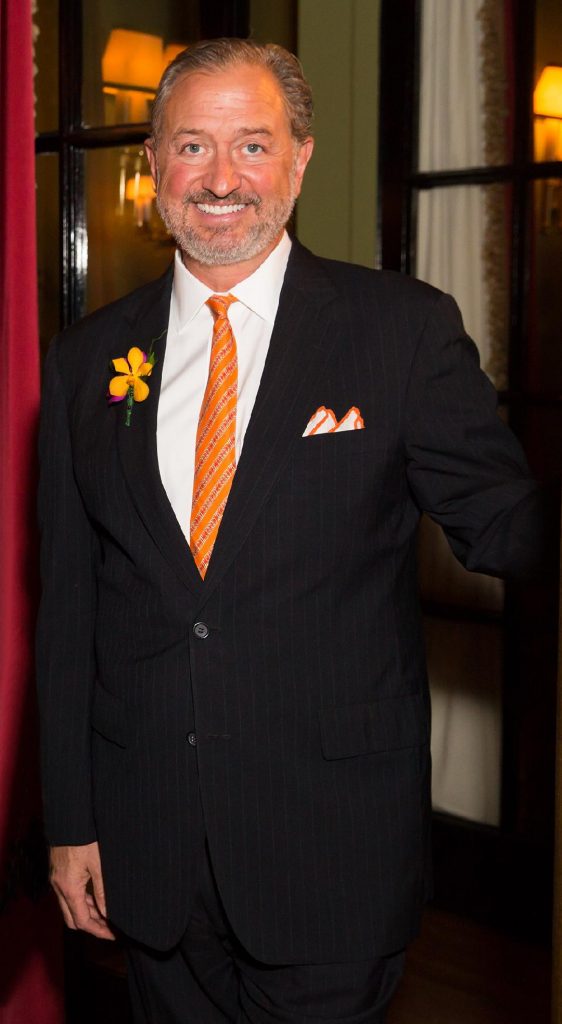 Editor's Note:  When Classic Chicago was just an idea we turned to several Chicagoans who best represented life's vibrancy and elegance which we wanted to replicate.  John Fornengo, who died August 12, agreed to be one of our first Advisory Board members and since then has been—as he was to everyone he knew—the most sublime advisor.  In our almost four years as a magazine, Chicago has lost so many leaders who captured the City's imagination and hearts and we regret we have not been able to pay tribute to each of them.  We do want to join the many, many people who are grieving John's loss and say thank you to him.
 A wise woman said this week that John had the ability to make everyone feel that you were his best friend. It was how he looked you right in the eye, held both hands and asked sincerely about you, and then he would say something very merry.
Mary Ellen Christy, a best friend of John's and a correspondent for Classic Chicago, put it this way:
"John looked like David Niven, dressed like Cary Grant, danced like Fred Astaire and played the piano like Peter Duchin.
"But he had a heart of gold.  He never forgot the things he learned growing up in central Illinois and it was the rich black dirt of our heartland that flowed through his veins.  There was never anyone quite like him, the kindest of men."
People often said that John was like this or that famous person because he was so larger than life.  I suggest his actions best mirrored the belief and action of one of the most iconic people of the past century, Jacqueline Kennedy, who must have been a guiding force.  He lived her challenge: "If you bungle raising your children, I don't think whatever else you do matters very much."
Quite simply, John was the best, proudest and more joyous father around.
His children Daisy, Augie and Ally were at all times at the center of his life. Travels together, parties at their Gold Coast home, time at a Wisconsin retreat, the day-to-day mentoring which shapes a child to be what they can be were all done with the magic and mentorship that were unique to John.  Each of his children not only had the most polished manners but the force of John's impeccable kindness behind them.  They reflect him in the brightest of ways.
John's wife DeeDee died of ALS, known as Lou Gehrig's disease, in 2004. John was quite rightly called the spirit who got her through this most cruel of diseases. His constant care as well as her own bravery and love of their three children enabled DeeDee to live three years when life expectancy is usually much shorter.  John once reported humbly that at a particularly dark time he dressed in a nurse's uniform and surprised her with her medicine, much to DeeDee's delight. She always looked like Ginger Rogers to his Fred Astaire.
John and DeeDee had been college students at Lake Forest College and friends from that salad days era remained among John's closest friends.  Their wide parlors designed by DeeDee in an elegant and eclectic Chicago tradition were constantly filled with beloved friends of all ages.
Alessandra Branca, his best friend for 42 years, told us:
He was such a WONDERful soul–he found wonder in everything and everyone. He was curious, smart, generous, inclusive.  He adored his babies and his friends. From day one he shone strong–I have no memory of my life without him in it. 
"My world was brighter and far more beautiful because he was in it."
Alice Roosevelt Longworth loved to say that her father President Theodore Roosevelt wanted to be the bride at every wedding and the baby at every christening. John Fornengo demurred from being the center of attention even though his charm could command it, but he knew how to use his talents in the service of others.  Using his abilities and charm, John agreed to be the auctioneer at countless charity benefits endorsed by his friends all the while having a fulltime career in global commodities and futures as President of Eckhardt Trading Company.  John was also a creative force on the boards of the Lincoln Park Zoo and the Chicago Botanic Gardens and an ambassador for each in the community.
For St. Chrysostom's, his church where  services were held yesterday, John took on all assignments.  Both at a retirement celebration for Mary Ellen Christy, founding Headmistress of St. Chrysostom's Day School, and a benefit in May to raise funds for Musical Director Richard Hoskins music program, John served as master of ceremonies.  He was a significant reason those evenings won't ever be forgotten—he wanted to do his best for his friends.
It is his love for music, his marvelous tenor voice, and his piano playing that also made John most memorable.  He was considered one of the best tenors in the Great Lakes Dredge & Philharmonic Society the venerable organization founded in 1934, which he joined in 1991. He was a gracious host at receptions for the iconic group of what is fondly called "the men in the top hats" who sing at holiday time and who came in from the snow for more caroling on a cold "Dredge Night" for John's special wassail bowl.  John, famous for his solo part in "The Twelve Days of Christmas", might be willing to sing a special song for his guests.
We asked Jim Dickerson, head of the Dredge, to tell us about John's role in the group.
"He was a great musician, both at the piano and with his wonderful tenor voice. He loved the arts. As to the Dredge, he spoke about the how wonderful it was to be part of a four part men's singing group, with so many familiar selections with great harmonies. The fellowship within the Dredge meant so much to John, as did our performances at the Neighbors In Need supper at St Chrysostom's, the Admiral by the Lake, Lurie's Children's Hospital, the Shirley Ryan AbilityLab, the Arts Club, Casino and the Racquet Club. John would say each Christmas season: 'It is so wonderful that we can touch the hearts of so many individuals with our singing, that so often brings back fond memories of families and friends.' He knew that music is truly a medium that everyone can understand and appreciate, especially at such an important time of the year."
 Since we heard last week that John had died of apparent heart failure, grieving friends have reached out to one another in the desire to express what he meant to them.  His neighbor Suzette Bulley added these words:
"John was a true star – he had more charisma, personality and charm then most anyone I know and was kind to everyone – and he was fun! He smiled and he sang and to paraphrase another famous singer: he did it his way."
Frank Cabot, garden designer and owner of Quatre-Vents which is considered by many to be the finest gardens in North America, chose the following words, taken from a treasured sampler, to prescribe what we should accomplish.
Posted on an inner wall looking out on infinite beauty beyond is this message which seems to summarize what John Fornengo always could do in the face of everything and now for us all:
"Therefore See Thou Improve the Present Hour"
Let's do this for John Fornengo and hold the face of that best friend on our hearts.