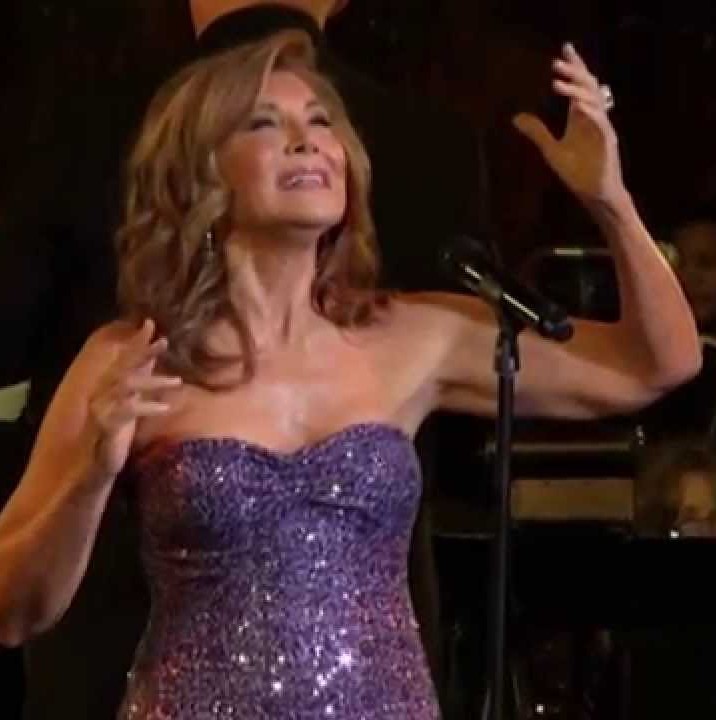 Shelley MacArthur.
By Megan McKinney
We can't hope to replace Joffrey Ballet's now cancelled Center Stage, followed by dinner at the Old Post Office, but while browsing through semi-vintage files we stumbled on traces of a remarkably rich period more than decade ago during which Shelley MacArthur starred in a series of spectacular Joffrey evenings.
It began with a night in deep winter at the Palmer House Hilton, a night that launched with blue martinis on the mezzanine and moved on to a rack of lamb dinner in which each course featured a touch of blue. Then things livened up further with the appearance of Shelley MacArthur sparkling in shining blue sequins while radiating fabulous style. Her inimitable version of "Blue Skies" was followed by "Blue Moon," continuing through torrid renditions of every blue and blues standard you've ever known, before winding up with "I Gotta Right to Sing the Blues." Amazingly, squeezed in somewhere before Shelley was the live auction of Chicago's first Lexus RX 400h Hybrid SUV. By then, guests were so energized that the mere mention of an after-party sent everyone south to a rollicking rest of the evening at Trader Vic's in the depths below.
That was the memorable Shades of Blue party.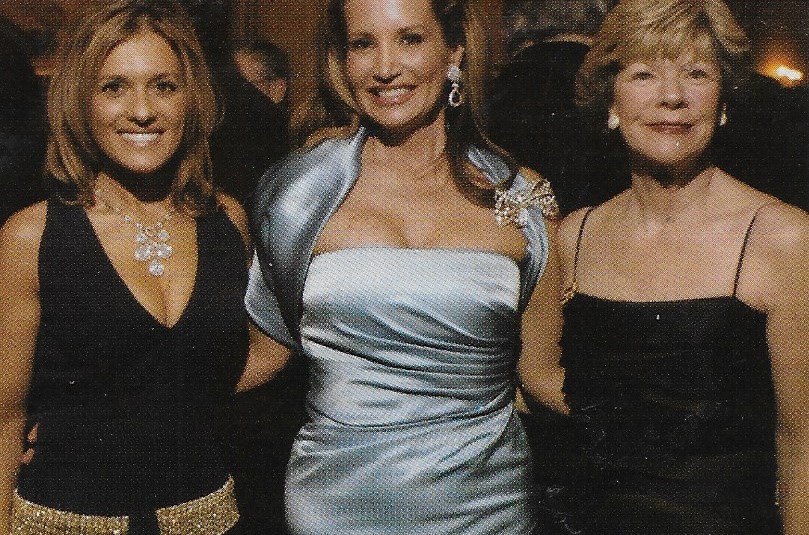 Of course they look happy. Maria Smithburg, Shauna Montgomery and Marty Higgins were Shades of Blue creators.
It was during the same era that the Joffrey Ballet turned 50—the year was 2006, to be exact—but the Joffrey spent two years and several major events celebrating. Those folks did know how to party.
One of the anniversary soirees began in a tent in Millennium Park and ended in another tent in Millennium Park; in between was a performance in the Pritzker Pavilion of treasured works from Joffrey's repertoire, accompanied by a Homeric mix of high winds, torrid heat and intermittent rain.
Coming into the second tent from the terrors of weather was a serene Maureen Smith—by that time Chairman Emeritus of the spectacular Women's Board she founded in 2002. Maureen joined 1,100 guests, plus 130 Joffrey alums, for dinner and dancing to the music of the Rich Daniels Orchestra. And, so progressed Joffrey's 50th Anniversary.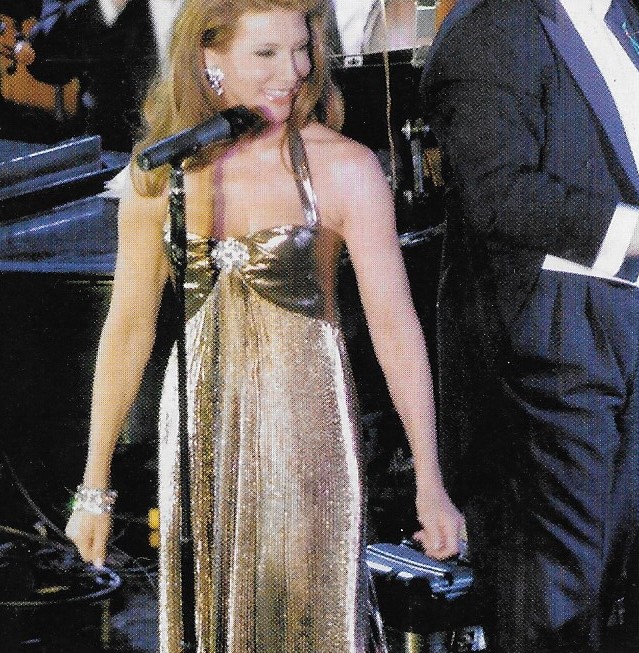 Shelley wore gold for another lap of the extended celebration, as did many guests; however, this particular evening was titled Shelley Goes Grand, with her singing backed by the 28-piece Rich Daniels City Lights Orchestra.
Women's Board President Helen Melchior was also in 50th Anniversary gold.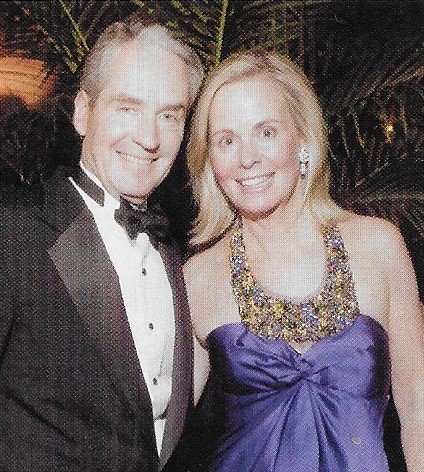 Chris and Cindy Galvin.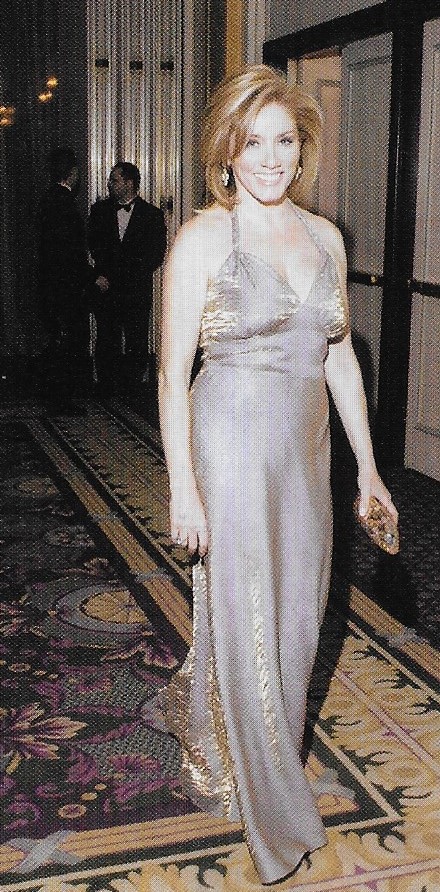 Traci Mansur.
Whitney Lasky, left, and Shelley's sister, Shauna Montgomery, were among the many guests who finished this 50th Anniversary celebration dancing to the music of DJ Silk in the Palmer House Grand Ballroom Foyer.
Another great evening during the same stretch reminisced about an epoch when a dazzling nightlife was essential. Again it was Shelley, Joffrey and the Palmer House, together in Musical Memories of an Era, orchestrated by Cochairs Donna La Pietra and Renee Crown.
Who doesn't love the glamour and mystique of the mid-century nightclub? And Chicago's mid-century nightclub was and always will be the Palmer House Empire Room. Shelley appeared on stage in a sultry platinum silk charmeuse gown by Vera Wang, the first of three magnificent costumes she wore during the 70-minute after-dinner show.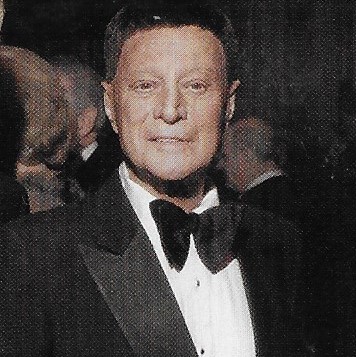 Backed by the Bradley Williams and His Original 21st Century Review, Shelley performed the evocative music of Cole Porter, Rodgers and Hart and the Gershwins. A highlight of the program was her invitation to Joffrey Ballet co-founder and Artistic Director Gerald Arpino (pictured) to join her onstage.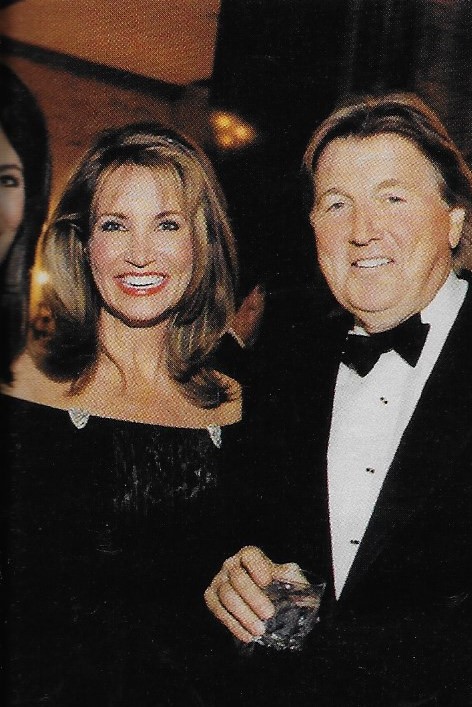 Shelley's sister and brother-in-law Shauna and Barry Montgomery before dinner in the Empire Room.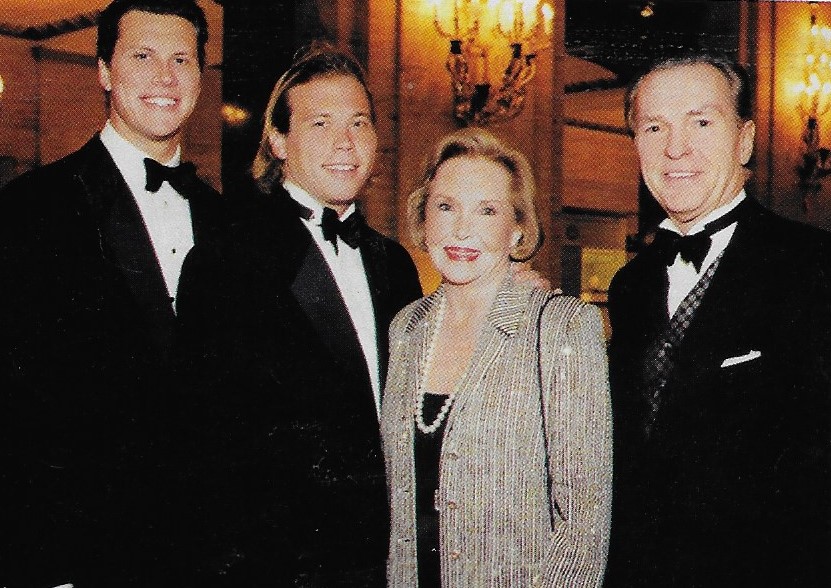 Also enjoying Musical Memories of an Era: were other members of Shelley's handsome family: two of her sons, Hayes and Scott MacArthur, her mother, Shirley Michels, and Shelley's husband, Bill Farley.
Edited by Amanda K. O'Brien                                                    
Photography by Robert F. Carl, Cheri Eisenberg and Dan Rest