By Michelle Crowe
Carolina Herrera dress
Mid-month Classic Chicago Magazine will celebrate eight years of lighting up inboxes on Sunday mornings. Since its inception, …Style Endures has been devoted to the idea that fashion fades, but style endures. Knowing that the chicest women in Chicago and beyond would follow along, the focus was always on closet icons, the pieces that define a person's expression of style.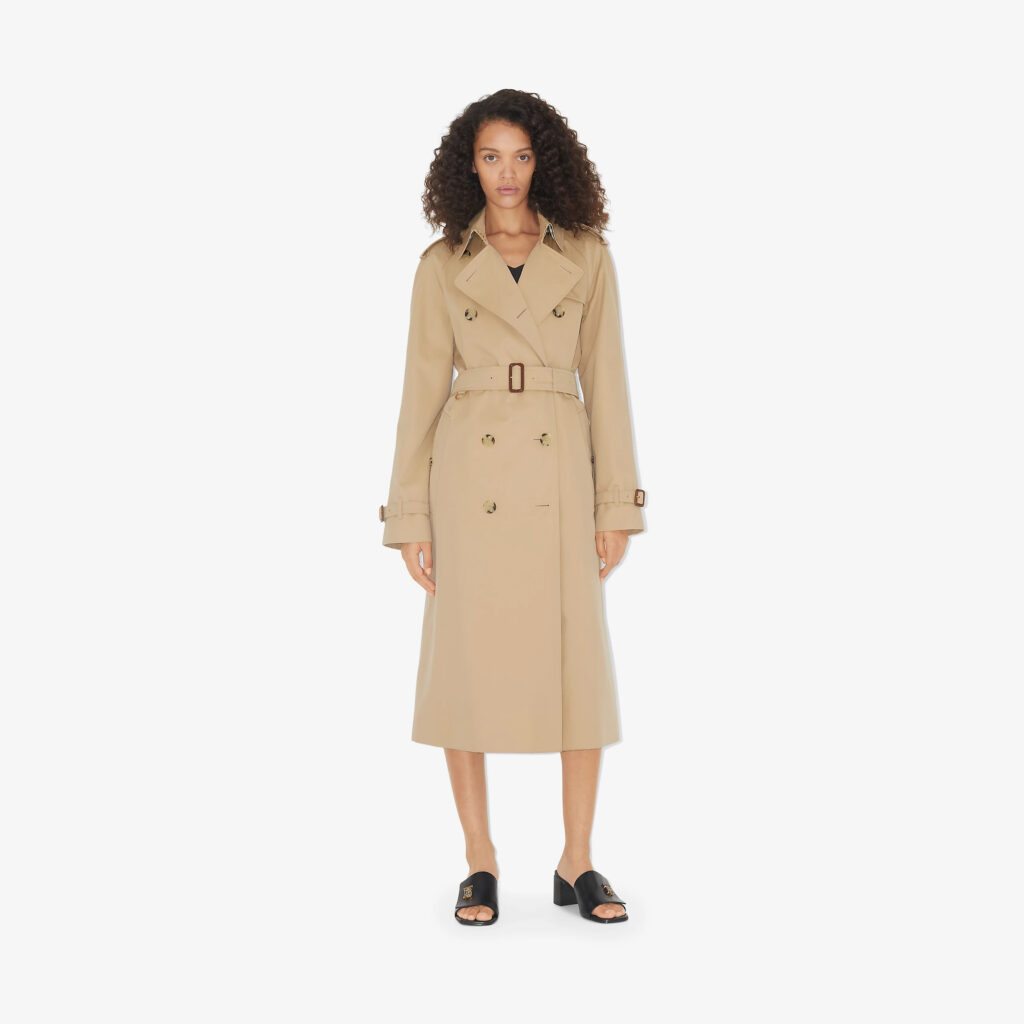 Burberry Waterloo trench coat
White shirts, sharp suits, fabulous evening frocks, loafers, pumps, chunky sweaters, and trench coats are some of the forever favorites that wax and wane on the runways but always have places of honor in a highly functioning wardrobe.
Toteme striped sweater
This fall is a time to fill the closet. Between the nostalgic nineties minimalism and the appreciation for quiet luxury, this is a fantastic season for anyone who loves timeless good looks.
It's all in the details. The pearl beading on Self-Portrait's soft knit sweater elevates it from teatime staple to head turning treasure.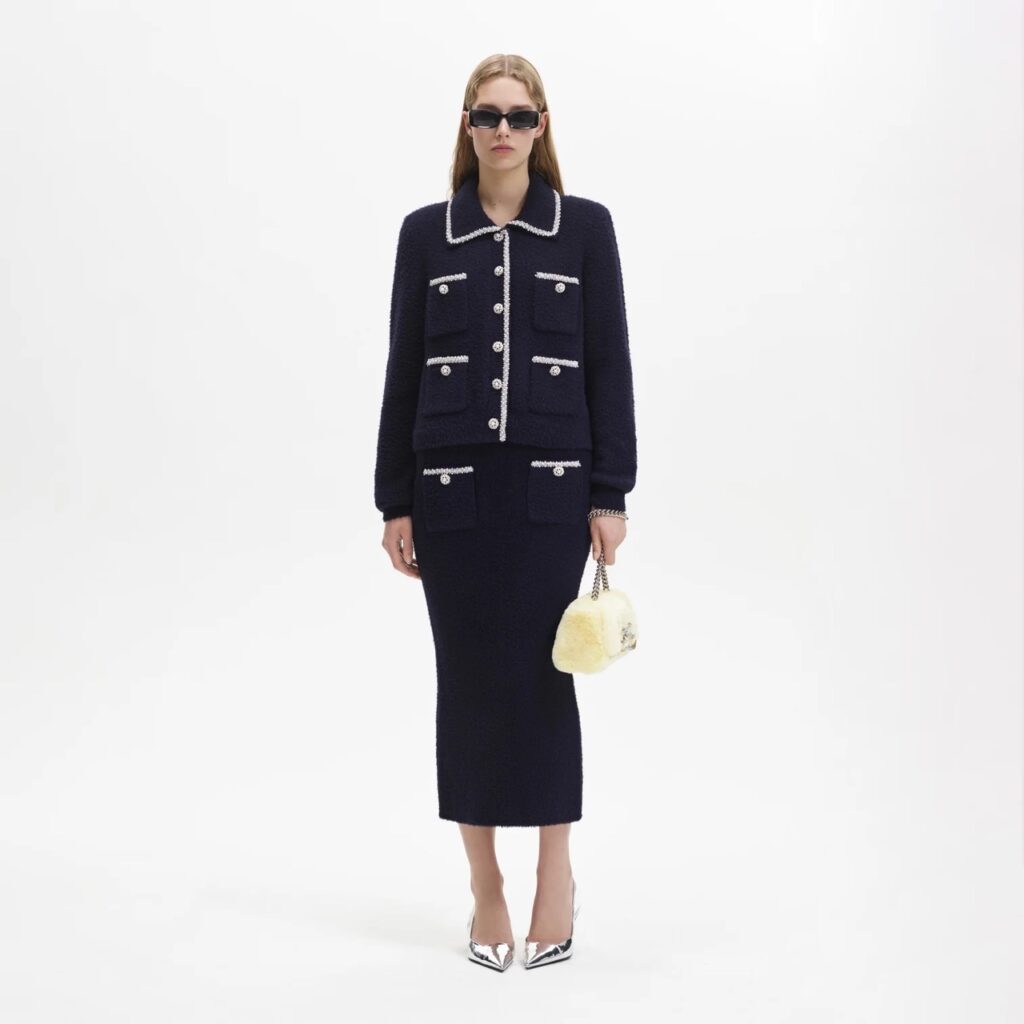 Self-Portrait soft knit sweater
The skirts at Prada are collector's items in the making. The black tech fabric version subverts the silhouette, making it forward looking rather than nostalgic for the 1950s. The embroidered midi skirt is an exquisite work of art with handmade floral decorations and artisanal embroidery. Styled on the runway with another classic, a camel sweater, it's a skirt for the ages, one to be worn now and by a granddaughter in the future.
Prada embroidered midi skirt
Ladies who love statement evening wear likely ordered several dresses this season. How lovely to see column gowns, sleek architectural shapes, and an emphasis on fabrics this season. Wes Gordon continues to excel at Carolina Herrera, taking the signature shapes of the house and twisting them just enough to appeal to women of every age. Wear them now, wear them next year, wear them years from now to dazzle everyone in the ballroom without any sort of overwrought flounce or fuss.
Enjoy the season, fellow fans of simple chic. And happy anniversary, CCM!