By Kipper Lance Hendrick
The Irish Georgian Society (IGS) hosted a week of events in Palm Beach in March. The IGS has been hosting events in Palm Beach for over 50 years when the Hon Desmond Guinness came to Palm Beach and stayed with many Palm Beach families to raise awareness and preservation of Ireland's architectural heritage.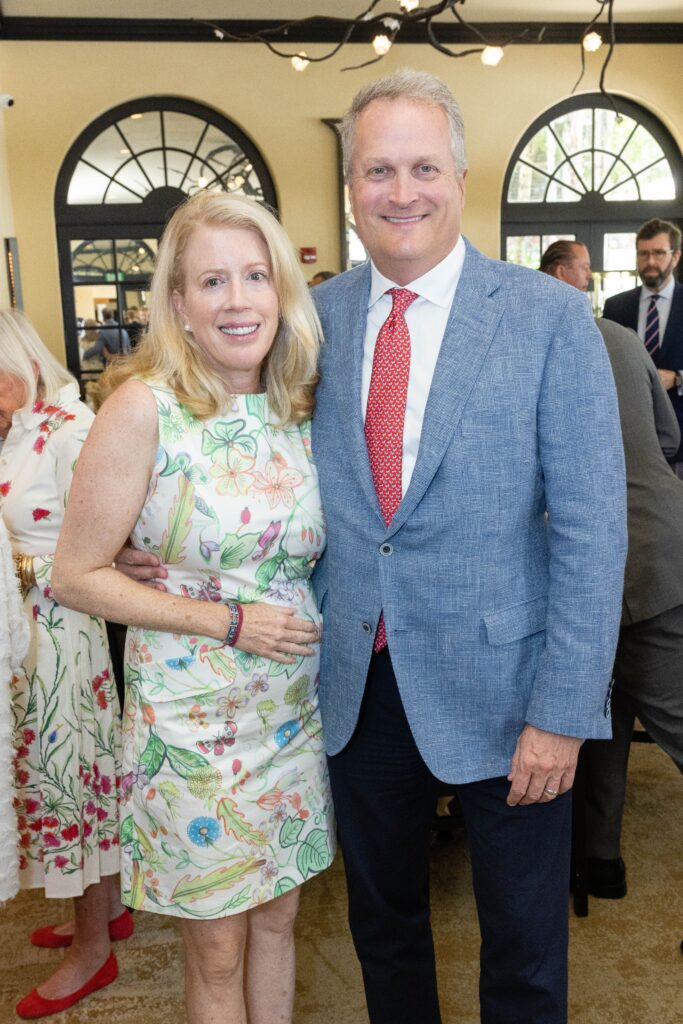 Kipper and Bud Hendrick
The Irish week kicked off in style at the Palm Beach Yacht Club March 20th with a sumptuous feast hosted by Nancy and Glen Traylor. Having originally been founded in Palm Beach in 1890, the Palm Beach Yacht Club was re-chartered in 1911. It is currently the oldest established business in West Palm Beach.
Jay Krehbiel & Sir David Davies (IGS President)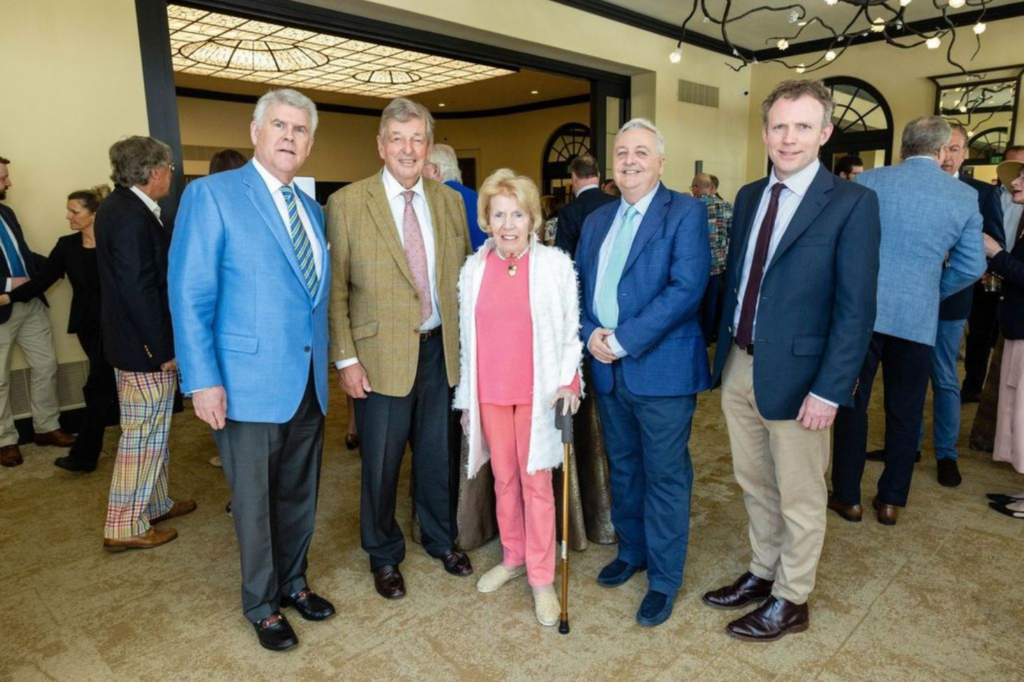 Michael Kerrigan, Sir David Davies, Beth Dater, Michael Wall, Donough Cahill  
The IGS Board of Directors hosted a cocktail party and dinner on March 21st in the Peruvian Room at Renato's Restaurant in Palm Beach. Sir David Davies (IGS President) feted guests and raised funds for the Irish Georgian Society's Acquisitions Fund. Johnny Sullivan and Beth Dater were awarded special commemorative drawings which represented the Collection's Acquisition Fund which helps the Society continue to purchase objects to enhance the interiors of Georgian buildings in Ireland.
Desmond & Cristian Keogh, Jay Krehbiel and Ann & Bill Ham 
Since its foundation in 1958, the Irish Georgian Society has accumulated an important collection of artworks and furniture which today can be seen in Castletown House, Co. Kildare, Doneraile Court, Co. Cork, the City Assembly House, Dublin, and other locations around the country. The Irish Georgian Society's Acquisitions Fund supports the continued development of the Society's collections and so works to enhance the interiors of buildings from Ireland's long-eighteenth century.
Cafe Boulud Table Setting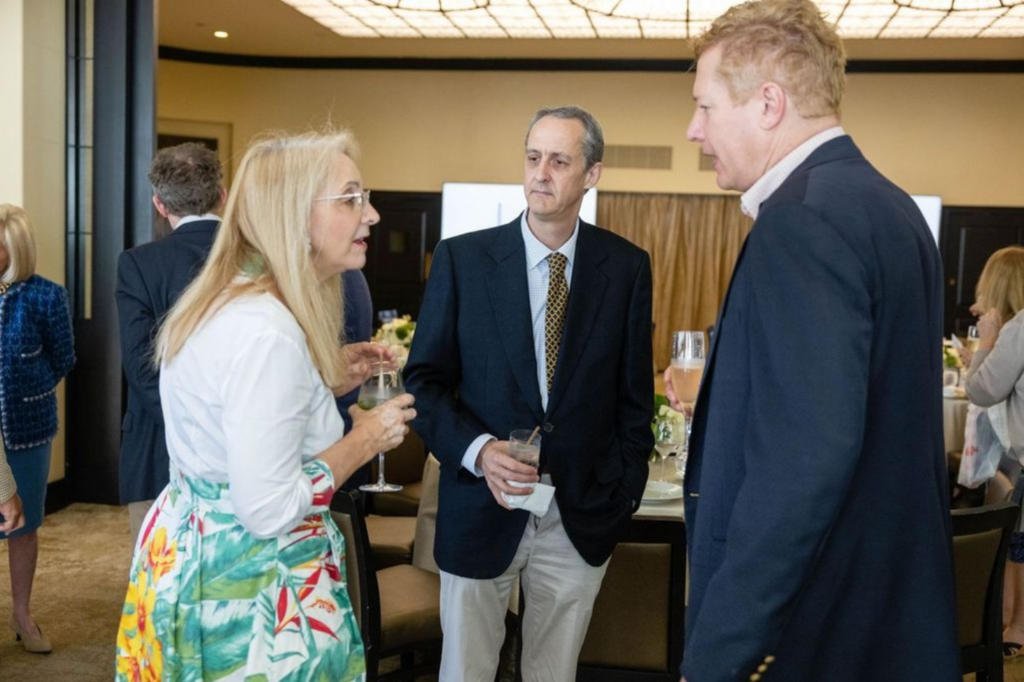 Ann & Bill Hamm and Peter Mark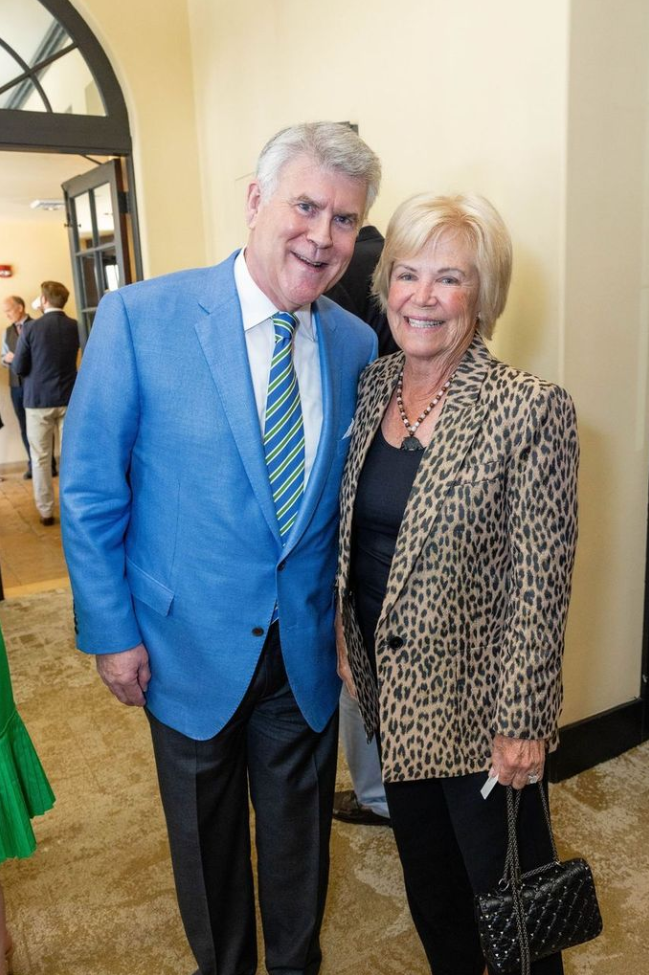 Michael Kerrigan & Susan Burke
The Irish Georgian Society hosted a luncheon March 22nd at the Brazilian Court Hotel in the ballroom and conservatory. Widely recognized as one of America's leading culinary talents, chef Daniel Boulud's namesake restaurant has been a mainstay on the island of Palm Beach for two decades. Since opening in 2003, the restaurant has become one of the area's most coveted dining destinations, earning four stars in the Forbes Travel Guide and Wine Spectator's Best of Award of Excellence. The luncheon which drew over 80 friends and supporters, was hosted by Tom & Denise Tormey, who were joined by Sir David Davies and the Earl and Countess of Erne. Guests enjoyed dover sole meuniere mushroom and pommes puree spinach. And a warm upside-down chocolate soufflé pistachio ice cream with hand painted shamrocks.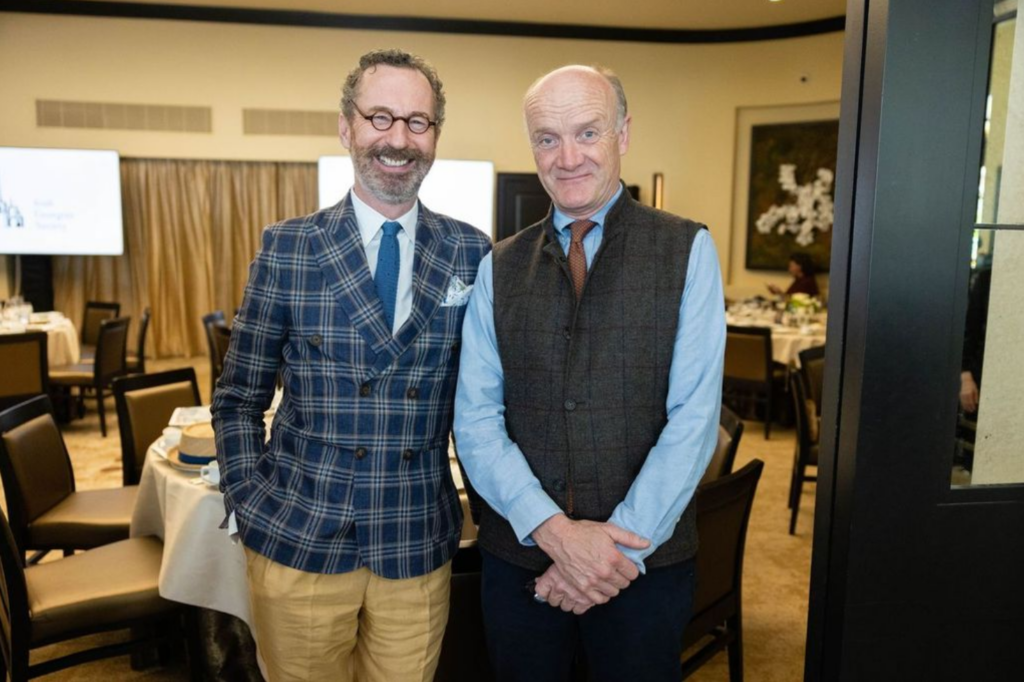 Speakers: Robert O'Byrne & Christophere Moore
Steve Zick and guests
The Chicago guests included Jay and Silvia Krehbiel, Kipper and Bud Hendrick, IGS Chairman Tom Cooney, Nancy Van Deuren, as well as Libby Lucus and son Connor Lucas, Peter Mark, IGS board member Steve Zick, IGS Executive Director Michael Kerrigan, James Ronan and Claire Shirey, Cynthia Olson, and Nancy & Glen Traylor and everyone's favorite Rosie O'Neill who flew into Palm Beach just for the weekend festivities.
Michael Kerrigan & Rosie O'Neil
Jay Krehbiel & Jane  Ylvisaker 
 Kipper Hendrick & Nancy Van Deuren  
Luncheon speaker Christopher Moore who has devoted his career to historic house conservation gave a superb presentation on Doneraile Court Restored: A Dream Realized. Between 1976 and 1994 the restoration of one of Ireland's most romantic country houses – Doneraile Court, Co Cork – was a major project for the Irish Georgian Society. Having secured the future of the building it was handed back to the Irish State, but the final restoration was not initiated until 2018. Under the management of the Irish Office of Public Works, the house has been fully refurbished and furnished with a remarkable collection of 18th century Irish art and will open at Easter 2023.
Lord and Lady Erne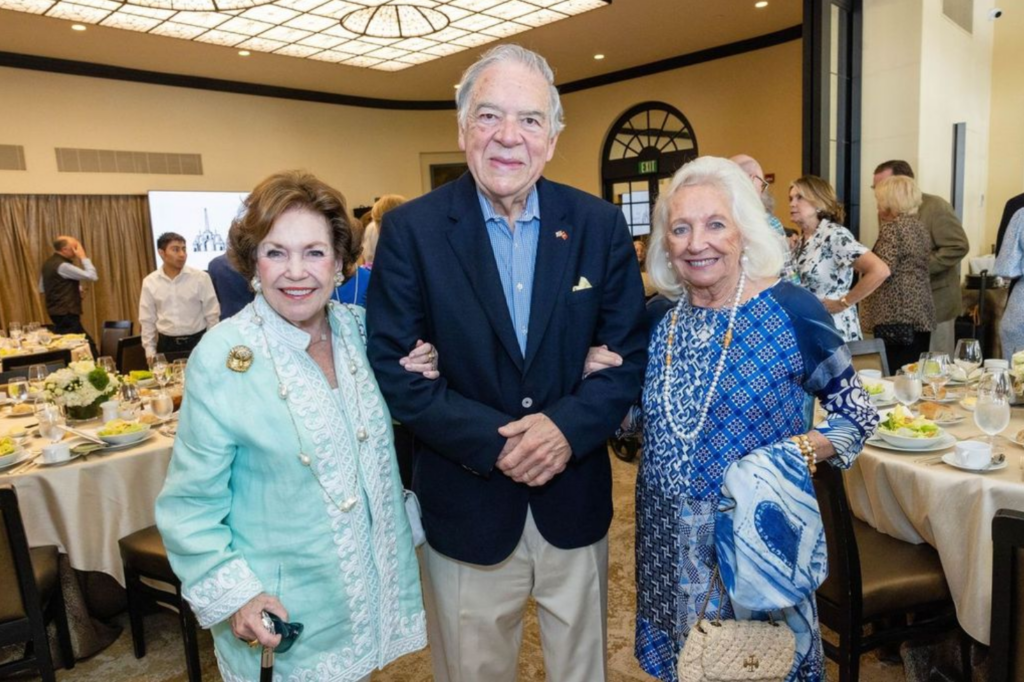 Nancy Traylor, Austin Sullivan,  Friederike Biggs 
About The Irish Georgian Society
The Irish Georgian Society promotes awareness and protection of Ireland's architectural heritage, gardens, and decorative arts. It achieves this through conservation projects that have saved many important historic buildings; through education programs that encompass seminars, publications, and specialist tours; and through campaigning for the protection of endangered buildings.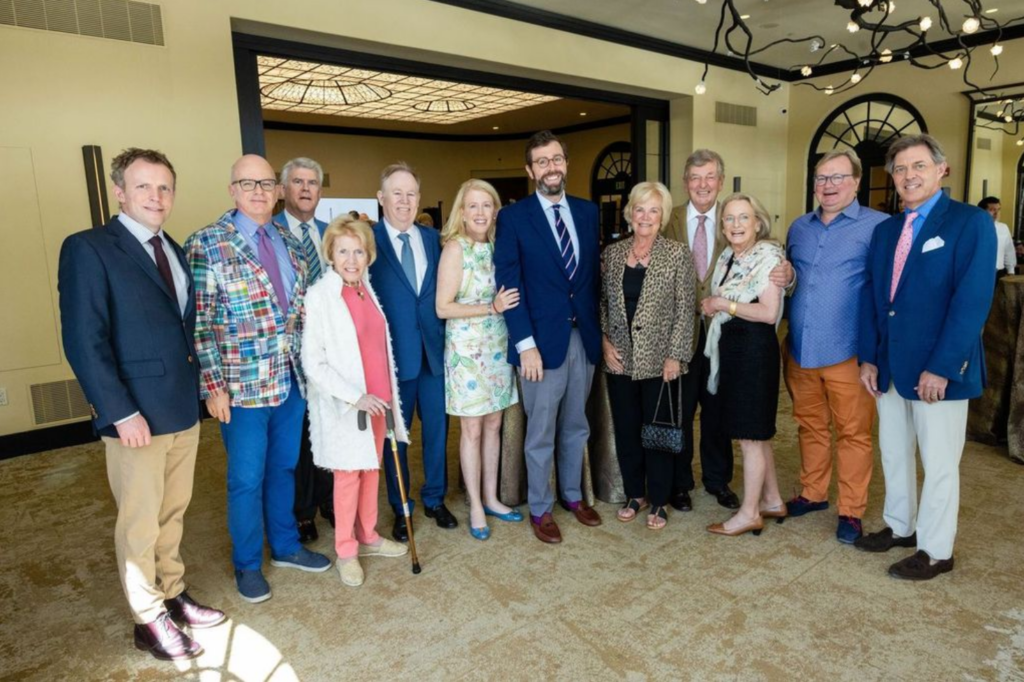 IGS US Board of Directors
Board of Directors:
President: Sir David Davies, Chairman: USA Thomas J. Cooney, Frederic A. Bourke III, Susan Payson Burke, Thomas J. Cooney, Kipper Hendrick, Elizabeth Dater, Jennings Michael G. Kerrigan, Jay F. Krehbiel, David Mooney, Chantal O'Sullivan, John McNamee Sullivan, Jr. Marti Bellingrath Sullivan, Thomas A. Tormey, Steven J. Zick and Michael G. Kerrigan Executive Director and Chief Executive Officer.
PHOTOS: by Capehart