BY NICK WILDER
In March, 2018 I joined a group of 12 other amateur photographers on a photo expedition to Myanmar sponsored by National Geographic. We travelled to schools, monasteries and remote villages which are not any any typical tour group itinerary. Based on the success of that trip I eagerly signed up for another photo expedition this March to India and was able to persuade my wife, Keven, to join me.  The India adventure started on a shaky note when our luggage was lost in transit from Toronto to Delhi and only returned to us a week later. I purchased a new wardrobe at the local Puma store and we flew to Jaipur to join the "Palace on Wheels" train which was our home for eight days. We travelled to Chittaurgarh, site of the Ranthambore tiger park where we did not see any tigers. From there we trained to Udaipur, the city on a lake, and Jaisalmer which is near the Pakistan border and is known for its camels. Jodhpur was our next destination with its blue hued old town. The blue stain theoretically keeps the bugs away. Our train trip ended in Agra, home of the country's most famous tourist destination, the Taj Mahal. We then took a bus back to Delhi for a couple of days on our own.
We were impressed with the friendliness of the people, the good food (we had no Delhi belly problems) and the beauty of the women wearing their colorful saris. A highlight of the trip was the Holi Day celebration when Indians celebrate the festival of color with raucous parties and fluorescent powders.
Sweeping a mosque in Dehli.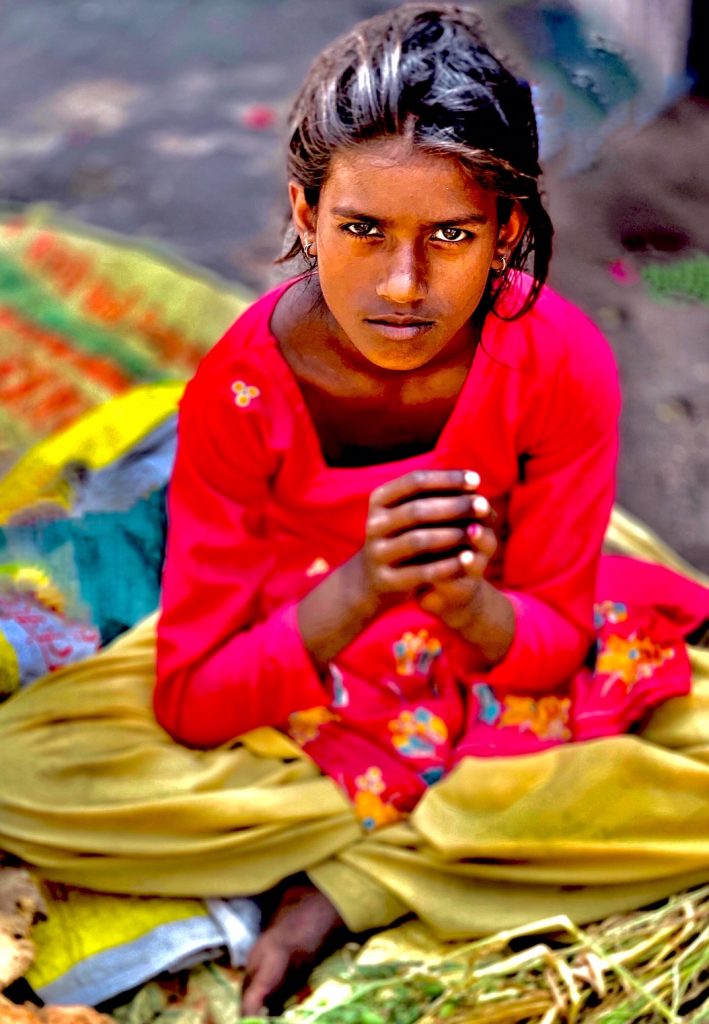 Girl in the Delhi craft market.
Indian tourist.
Elephant in Jaipur traffic on Holi Day.
Dancing in the street on Holi Day.
Dancing in the street on Holi Day.
Pigeons take flight over a museum in Jaipur.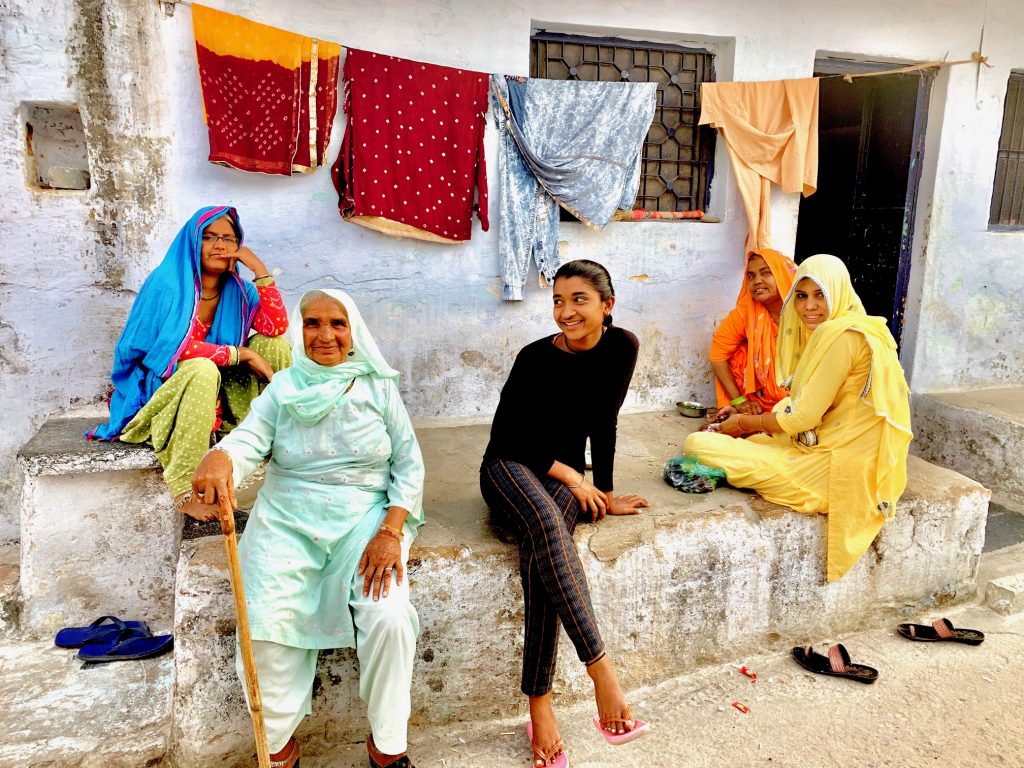 Modern and traditional dress in Chittorgarh.
Grandmother babysitting in Chittaurgarh.
All dressed up in Udaipur.
All dressed up in Udaipur.
A stylish young tourist in Jaisalmer.
Selling jewelry at Fort Jaisalmer.
Camels all dressed up in Jaisalmer.
Traveling in the desert.
We were serenaded by a military band as we disembarked from our train in Jodhpur.
Private school classroom.
Celebrating the arrival of electricity in the family compound in Bharatpur.
All dressed up for a family outing.
The Taj Mahal from across the Yamuna River at sunrise.