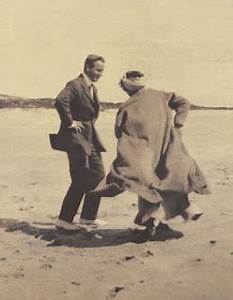 Sara and Gerald Murphy dancing on the beach at Antibes

By Megan McKinney
Archie and Ada MacLeish's move to Saint-Cloud, 15 minutes from Paris by train, was to a leased mansion with a glorious garden. It wasn't long before they were discovered by neighbors Sara and Gerald Murphy.
Gerald, a few years ahead of Archie at Yale and a fellow Bonesman, was heir to Mark Cross, the historic leather goods company, with a sleek Fifth Avenue shop that was a luxe feature of New York's high-end shopping for decades.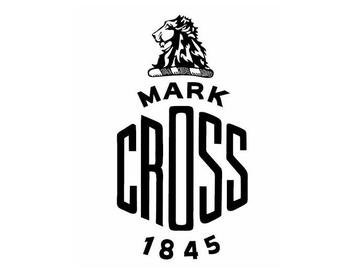 The Murphys were free spirits, and—unlike the MacLeishes—they did move to France to leave America. Inheriting his father's position as president of the family-owned Mark Cross was something Gerald dreaded. What he did want, whether-or-not he yet knew it, was to be a recognized painter. Both Murphys yearned to participate in a world of people creating the art of the time—ballet and theater, painting and sculpture, prose and poetry. Furthermore, as connoisseurs and frequent imbibers of fine wines and champagnes, escaping Prohibition would be a definite plus. Happily, at this point Sara's father decided to divide his considerable capital among his three daughters, giving Sara an income that made their enviable life possible.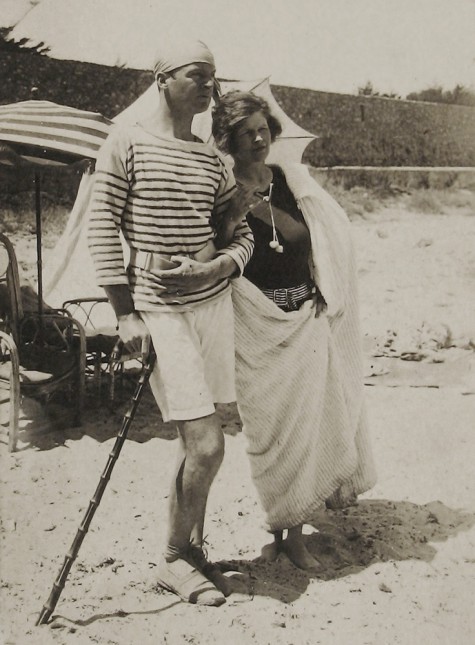 The fabled Murphys are remembered for much, including serving as models for the deeply troubled Dick and Nicole Diver in F. Scott Fitzgerald's 1934 literary classic Tender Is the Night.
It is important to note that the physical presence of the Murphys and their personal quirks—Sara's habit, for example, of wearing her pearls hanging down her bare back at the beach, because the sun was "good for them"—had nothing to do with the Divers themselves. Their problematic behavior was modeled on the Fitzgeralds.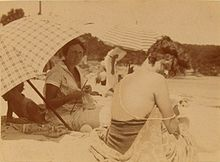 The Riviera sun on Sara's pearls.
Possibly the Murphys most permanent mark on the world we know today was the "invention" of the French Rivera as a summer resort; until they did so in the early 1920's it had been chic only in the winter. As Scott Fitzgerald wrote, the South of France in summer was "something like going to Palm Beach for July." The transformation  began in 1922, when the couple visited Gerald's fellow Yale Bonesman Cole Porter and his wife, Linda, in their rented Antibes villa.
The wintertime Porters on a ski trip
Gerald and Sara were completely enamored with Antibes. They began dreaming of it as a permanent summer home for themselves and their three children.
Sara with the  ill-fated Murphy children 
But a summer home requires a lovely sand beach and the local beach, La Garoupe, was unusable. Yet, although it was piled high with seaweed and stones, it had possibilities. Gerald and Cole began raking the debris away from a corner, uncovering a perfect sand beach beneath. But a corner of a beach is not a beach; the job had just begun.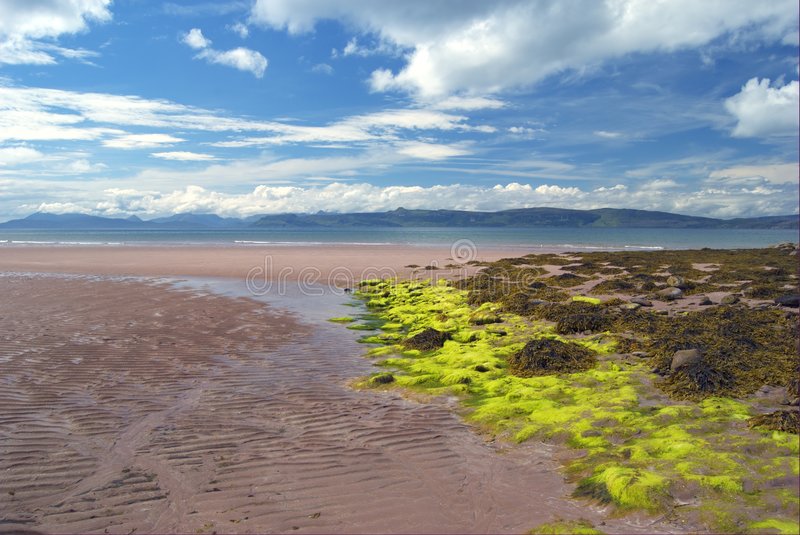 The following summer the peripatetic Porters were no longer at Antibes, having moved on to another passing whim and leaving the Murphys without a place to stay. So, the resourceful pair managed to convince Hôtel du Cap proprietor Antoine Sella to keep a few rooms open with a skeleton staff.  Because Sella always closed up from May to September, it wasn't an easy task, but it was accomplished.
That first summer at Hôtel du Cap, Gerald and Sara brought Pablo Picasso down with them to Antibes, along his beautiful Russian ballerina wife, Olga, and their two-year-old son, Paulo. A few years later, Picasso remarked–gesturing to the mass of sunbathers on the beach at La Garoupe—now completely clear of seaweed that he and the Murphys "had a lot to answer for".
Picasso on the well-raked beach with Sara, whom he adored
Meanwhile, the Murphys bought a "small tumbledown chalet" near La Garoupe, and set about having it rebuilt into Villa America, which would for a time become their main residence.
Villa America
The Picassos returned the following year and Pablo took a nearby "imposing villa with a large garage," which served as his studio. Archie and Ada joined them in 1925 and others who soon drifted in, including Scott and Zelda Fitzgerald, Hadley and Ernest Hemingway, the Philip Barrys, John Dos Passos, Donald Ogden Stewarts and the Gilbert Seldes.
Zelda and Scott Fitzgerald  wirh little Scottie
The MacLeishes, Murphys and Fitzgeralds formed an Antibes ritual that summer. After spending the day together on the beach with their children, the three couples would change to summertime formal, ladies in long dresses, men in coats and ties. They would drive—carrying cocktail glasses and a martini shaker—over to Villa Paquita, the house the Fitzgeralds had earlier lent to the Hemingways. Ernest was in Spain, leaving Hadley, sequestered with their whooping cough quarantined son Bumpy. Martinis to the rescue. Hadley, standing on one side of a gate, received a drink passed through it and joined in the cocktail party chatter with trio of couples on the other side.
Publisher Megan McKinney's Classic Chicago Dynasty saga of the MacLeishes will continue with Archie Becomes a Legend in a World of 20th Century Legends. There was not a great public figure Archibald Mac Leish did not know–from T.S.  Eliot to President John F. Kennedy. And  these great public figures all made a point of knowing him.
Edited by Amanda K. O'Brien
Author Photo by Robert F. Carl