By Samantha Schwalm
Over Father's Day, I was involved in a family chocolate chip cookie baking contest. Where I had the pleasure to be one of the judges. Of course, this judge couldn't pass up making my own cookies. I learned that everyone likes their cookies differently. From buttery and thin to larger cookies with even larger chunks of chocolate.  With five different kinds of chocolate chip cookies, there were a lot of extra cookies. Thus, I made one of my family's favorite treats, ice cream sandwiches.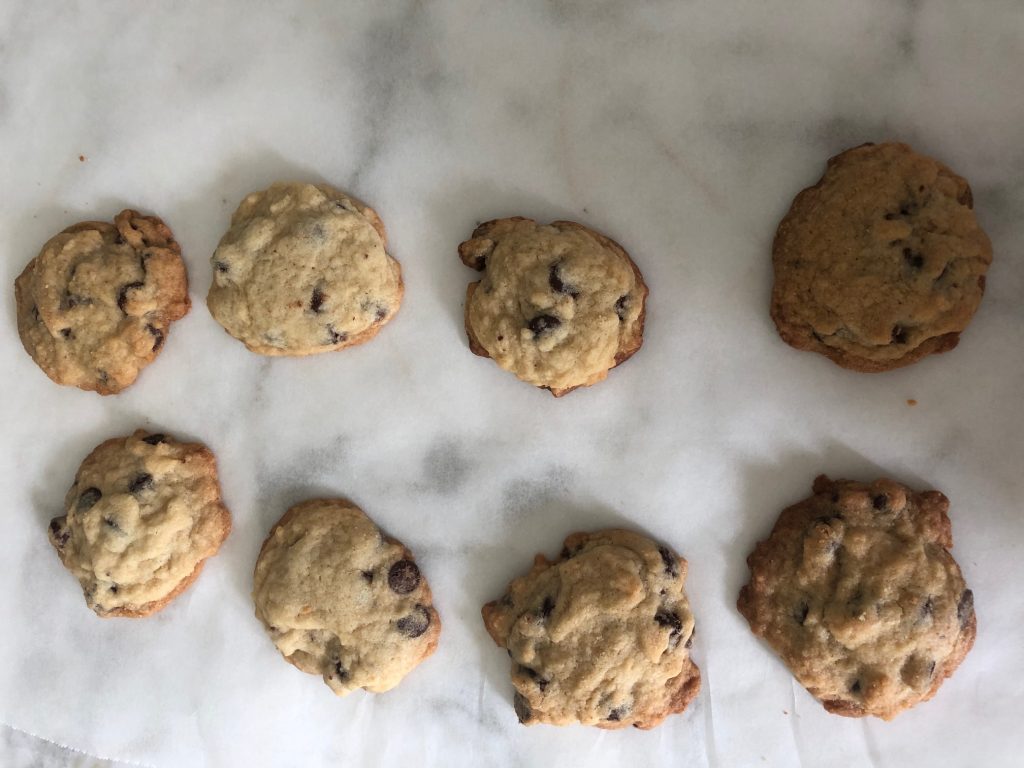 Obviously, you can go to the store and buy your favorite kind of cookie and ice cream. Put a scoop of ice cream between them, wrap in plastic wrap and place in the freezer. Or you can bake your own cookies with this recipe:
1 cup softened butter
1 cup white sugar
1/2 cup brown sugar
2 eggs
1 1/2 vanilla 
1 tsp salt 
1 tsp baking soda
2 cups flour
1 bag of semi sweet chocolate chips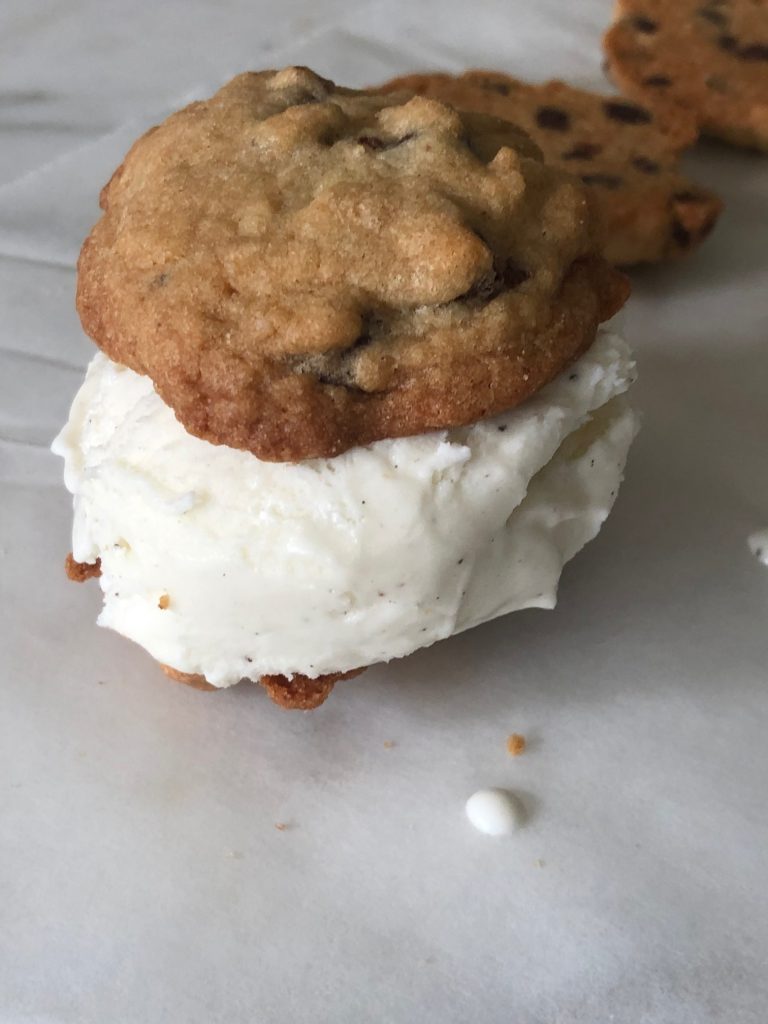 Preheat oven to 350 degrees
In a separate bowl, combine the salt, baking soda, and flour.  Second, in a mixer, place softened butter and sugar until smooth. Next slowly add the eggs one at a time, until fully incorporated. Then add the vanilla. Turn the mixer to stir, and slowly add the dry ingredients. Finally, add the chips or chunks of chocolate, whichever is your desire. On a greased baking sheet place 1 inch (larger for larger cookies) balls of dough. Bake for 8 minutes. Let the cookies cool completely and place a scoop of your favorite ice cream on one cookie. Then place another cookie on top. Press them together, and wrap in plastic wrap. Place in your freezer, and you have ice cream sandwiches whenever you wish!