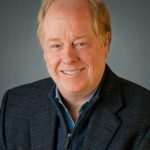 By Bob Glaze
One of the most important words I learned in a recent travel writing workshop by Rolf Potts titled "Travel Writing as Memoir" was 'flâneur' — a French noun that means, roughly, "one who strolls."
In her recent book, "The Art of Flaneuring," Erika Owen said the term flâneur was originally a word used in the nineteenth century "to describe a well-to-do dandy type of white man — usually a Parisian — who would idly stroll through the streets of a city, carefully observing his everyday surroundings and finding the beauty in what many would consider the mundane." It often had a romantic mind-set. But today the word "has evolved to more generally mean 'to wander with intention — or, in other words, to be intentionally aimless.' " "The objective is to enjoy the journey for what it is — to look outward and let what you see influence your inward thoughts, to be part of the scenery while also taking a moment to deeply appreciate the environment that surrounds you."
The point of the flâneur is to wander. Drop all pretense. Lose your map. Turn off your phone. And just go. It's a great way to explore any city, whether it's new to you or very familiar, like Chicago, IL or San Miguel de Allende, MX are to me.
To help find our inner flâneur, Potts assigned our class an exercise in psychogeography and color mapping where the goal was to use sight and pick a color and follow where it led us. It was a wonderful experience. He later asked us to use all our senses including hearing, smell, and taste. The goal was to write about what we saw and observed.
How to Flaneur  
Just start walking! You are simply taking a walk for the sake of taking a walk while enjoying the journey.
Walking solo or alone is a nice way to be present and enjoy some "me time", to go where you want and not be distracted. But you can walk with a spouse or friend as well.
I suggest that you pick a neighborhood and avoid the crowds by simply walking on a side street. Window shopping as you walk is always fun. Just noticing architectural details in the buildings as you walk can be a satisfying goal!
Sharpen your senses. Pick a color and follow where it leads, listen to sounds, look at the sunset, sit in a park to watch the locals and journal about what you see. Even the smells of a city, its food and the fragrance of flowers can be a goal. Just learn to be more observant! Be present!
Lose the map, turn off your cell phone unless of course, your goal is to shoot photos. I find that taking photos is a wonderful way to be creative. This is often my primary goal which is to always be present and to look for moments that resonate with me.  I have a whole series of photos I call "Looking Down" which has a focus, on light, shadows, reflections, flower petals on the sidewalk in the spring, or colored leaves on the sidewalk in the fall. If you love to write, keep a journal of what you experience along the way. You can also do this while out walking as it can be a fun exercise while stopping in at a local cafe for coffee or a bar for a cocktail or glass of wine.
You can even do this without having to travel. Just walk home a different way. Drive down an unfamiliar street or get off the highway and explore a back road. If you are riding the train, look out the window rather than reading or texting. Even walking through your local farmers' market can be a fun experience.
From my past experience, I suggest the following neighborhoods in these cities to explore:
Lincoln Park, Chicago, IL
During the recent quarantine during the 2020 Covid19 shutdown in Chicago, I started walking for exercise in my neighborhood of Lincoln Park. Finding beauty was a major part of my objective, as it gave me a purpose and a great way to get my mind off of the news! I could also experience something new without having to travel by jumping on a plane!
It was the beginning of spring, so the spring flowers were just starting to bloom. I started walking daily with the purpose of just noticing the architectural details, the tulips and daffodils, azaleas, white verbena and the flowering crabapples, redbuds and plum trees. The fragrance of the flowers was a highlight. I also noticed the acts of kindness, from chalk art on the sidewalks, balloons for a child's birthday, note of kindness and stuffed animals in the windows and several birth announcements.
Within a mile of my house, I have now walked down streets that I had never been to and others that I had not visited in years. I loved looking at the older, renovated homes as well as some of the new homes that gave the neighborhood a very Parisian feel. I have also enjoyed hearing the sounds of the neighborhood children playing on the sidewalk or in their yards and the honking of horns in a drive-by birthday celebration.
Centro and Guadalupe in San Miguel de Allende, Mexico
While taking a travel writing class in San Miguel de Allende in October 2019 we were asked as a class assignment to focus on a specific color as we wandered the streets of this colonial city. I chose the color blue in sharp contrast to the reds, oranges, yellows, and ochres found on the doors and walls throughout town. When I looked for the color blue, I then started to focus on the children and the people of San Miguel and the color blue in the clothes they were wearing.
I immediately noticed the families walking together, the women gently holding their children or holding their hands as they walked, two lovers engaged in a touching moment in the Jardin and close friends engaged in conversation in a quiet cafe.
On another day I just noticed the sounds of the church bells, the windchimes in the restaurant where I was sitting along with nearby music and birds chirping.
Col. Guadalupe is an emerging area, with some nice cafes and restaurants. But the highlight is the street art called Muros en Blanco. Here there are many new, colorful murals painted by some well-known Mexican City and San Miguel artists. I suggest just walking and getting lost in the small streets of the neighborhood.
The 4th, 7th and 18th Arrondissements in Paris, France
Many years ago when I rented an apartment with my family in Paris, I remember walking and exploring the 7th Arrondissement on the Left Bank and the famed Marais district in the 4th Arrondissement around the Place des Vosges. This square is one of my favorites with its statues, fountains, chestnut trees and beautiful buildings with their brick and stone facades. Here I wandered, without a map, and just exploring the small squares and stopping in at a local shop or cafe for a coffee. I can still remember the architecture, the beauty and the freedom of just wandering.
I also love just walking and exploring Montmartre, the charming village with its cobblestone streets, stunning Basilica, galleries, bistros and winding streets.
I am anxious to get back and rent an apartment and just wander the streets again. I just want to sit in the Jardin du Luxembourg and watch the children sailing their small toy boats in the large basin in the center.
Spitalfields and Shoreditch in London, England
From trendy restaurants to great street art, East London is an emerging area that is becoming one of the best places to explore in the city. I recommend venturing out from the traditional tourist areas to experience it firsthand.
Spitalfields Market/Brick Lane is the place to be on a Sunday in London. There are clothing designers, vintage clothing and accessories shops and dealers, pop-up food courts, and stalls with many ethnic vendors. The streets are crowded and great for people watching. The Old Spitalfields Market is London's oldest dating back to 1666. On Brick Lane, you will find street performers and vendors selling food and second-hand items.
Shoreditch is an artsy area where young creatives and trendsetters fill the clubs, bars, trendy restaurants, gastropubs and coffee shops that surround Shoreditch High Street, Great Eastern Street, and Old Street. You will also find a number of vintage and design shops.
San Polo, Santa Croce and Dorsoduro Districts in Venice, Italy
I have been to Venice twice in the past. I was there before overtourism became an issue in recent years, and it became overrun with tourists and cruise ships, with an estimated 30 million visitors a year. But even before, I learned to escape San Marco and the touristy area and to walk the streets over the canals and just admire the great architecture. It is so fun to get lost in the back streets and alleys. Make sure to visit the Rialto Market as you cross over the Rialto Bridge and then explore the San Polo and Santa Croce districts. I also love the Dorsoduro district west across the Grand Canal and San Marco and always stay in this area.
Marigny, Bywater and Tremé in New Orleans, LA
Enjoy a beignet and a chicory coffee at Café du Monde, then escape the French Quarter and all of the tourists and explore these fun neighborhoods.
I loved staying in Faubourg Marigny in the past, which is across Esplanade Ave. from the French Quarter. It has some really wonderful, colorful restored Creole-style cottages. It is generally a very quiet neighborhood, where you will definitely like the vibe and uncrowded streets.The lively Frenchmen Street is a great alternative to Bourbon Street, with some outstanding music venues along a three block strip of clubs and restaurants. Don't miss The Spotted Cat Music Club for the best in music!
Just east of Marigny, in Bywater, you will find many new restaurants, coffee shops, record stores, vintage markets, colorful street murals and galleries in the nearby St. Claude Arts District. I am anxious to explore this area on my next trip.
Tremé or Faubourg Tremé is one of the city's oldest neighborhoods. Historically, it has been a racially mixed area and a center of African-American and Creole culture especially the modern brass tradition. Here you can find some of the most famous restaurants in town, colorful homes and historic sites. Have a wonderful meal at Willie Mae's Scotch House, a favorite New Orleans restaurant, that was a James Beard Award Winner in 2005 as an American Classic. Dooky Chase's Restaurant, opened in 1941, is a classic restaurant made famous by legendary Creole chef Leah Chase.
Savannah, GA
Savannah is a wonderful place to explore and eat well. You will love the old squares with the great old architecture and the Spanish moss hanging everywhere in the trees. It is very traditional in its feel and look, but then you find some contemporary design mixed in. You can also visit a number of lovely old homes that will take you back into the city's rich history. I just loved walking and just seeing all of the architectural details!
The Strip District, Shady Side, Lawrenceville, East Liberty in Pittsburgh, PA
I recently went back to Pittsburgh after many years. "The Burgh" as many call it, is becoming one of the country's "hippest cities", according to many publications and recent press. This former industrial city is having a resurgence in terms of growth, gentrifying neighborhoods, and growth in technology jobs. There are many new artists as well as food enthusiasts as it is becoming an up and coming food town with many excellent restaurants, microbreweries, and distilleries.
To the east of downtown is the hip Strip District that is lined with many converted warehouses. Once the old market district, it has a vibrant mix of old-style grocers, gourmet food shops, street stands selling produce, stores selling sports gear from the local teams, plus upbeat bars, classic Italian eateries and sandwich places.
Make sure to walk along Walnut Street in Shadyside where you will find a fun collection of restaurants, coffee shops, bars, and boutiques. Lawrenceville is one of Pittsburgh's largest neighborhoods that has reinvented itself from its industrial past to become a hub of innovation, creativity, restaurants, boutiques, and nightlife. Butler St., where the bulk of the establishments are located, is a great walking street.
Today East Liberty has become one of the hottest neighborhoods in Pittsburgh. I stayed at the Ace which is located in a former YMCA, It is a fun area to explore. If you decide to stay in the neighborhood, you can easily walk to local restaurants, shops, and cafes.
Chinatown, Little Italy, Greenwich Village, SOHO and Harlem in New York, NY
If you are in NYC, just pick a new neighborhood and visit it while you have some free time. On a recent trip, I spent the day just walking through Chinatown, Little Italy, and SOHO. Here you can just see historic architecture, galleries, shops, and many cafes and restaurants.
The Village and SoHo are neighborhoods that you should not miss. Start in Washington Square Park in the Village; this is the perfect spot for people-watching in Greenwich Village. It is a large open space dominated by the Washington Square Arch and by the popular fountain area. People-watching can be great fun! The surrounding streets are full of boutiques and many restaurant choices.
I also recently visited Harlem for the first time. This area, since the 1920's, has been a major African-American residential, cultural and business center. It was great to see the famed Apollo Theater on 125th St. and view some of the great old brownstones as I wandered through the neighborhood. It has a growing food scene as well.
Happy wandering as we all stay closer to home in the coming months!!
And remember "not all those who wander are lost." J.R.R. Tolkien
For more travel destinations and recommendations, visit globalphile.com.