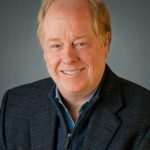 By Bob Glaze
Exploring, learning, connecting with locals and finding out what makes a place special is, in my mind, key to having the most authentic travel experiences. It is important as we start to travel again, that we avoid looking and acting like a tourist. You want to be a traveler and blend in with the locals. I am a veteran traveler, having visited over 900 cities in 43 countries since my first trip to Europe in 1972. Based on my own travel experiences, my recommendations on how to accomplish this goal include the following:
1. Try learning a few key phrases in the language of that country particularly on how to say "Hello", "Good morning", "The check please", "Please" and "Thank you". "Where's the Bathroom" is also very important!
2. Often, I do take my large Canyon SLR camera on longer foreign trips, but I love using the iPhone for shooting. In that way, you can be more discreet and able to capture a moment without being intrusive to people. It is also beneficial not to have to carry your camera at night which can be a safety concern over having it stolen. I recently took my third class in Creative Photography for the iPhone. I learned of many apps and creative ways to use the phone without having to take a large camera. Recommended apps include DistressedFX, Hipstamatic, Hyperlapse and Tintype. On a recent trip to Vancouver, BC, I only used my iPhone!
I also don't take selfies nor do I use a selfie stick. In my opinion, that is a huge giveaway of being a tourist! There can be large crowds at the top tourist destinations around the world with people trying to get the perfect shot or the perfect selfie. I just want to be able to document the experience of where I am while blending in. In order to be respectful, remember to ask permission if you want to take photos of people. I also don't like having to tip for taking a photo, particularly in some tourist areas, where the results in my opinion are less authentic.
3. When traveling solo, try to stay in small boutique hotels, inns and B&Bs in the neighborhoods away from the tourist centers, but easy to get there by walking or public transportation. In that way you are meeting more locals and other travelers. You can do this as a couple or as a small group as well.
4. For a true local's experience, go to neighborhood cafes and coffee shops to hang out. Also don't be afraid to travel alone or eat alone in a restaurant. Personally, I have met some lovely people, just by smiling and visiting with them in a restaurant. On more than one occasion, I have been asked to join them at their table which adds to a great experience.
5. Though you should definitely visit the important locations in a city, I don't recommend only going to the tourist traps, nor do I ever drink too much. I see many tourists drinking way too much and becoming loud and an embarrassment. A good example is the French Quarter in New Orleans, Louisiana. The French Quarter at certain times can be very crowded. I love going to my favorite spots, like Galatoires or Cafe du Monde, when I am back in town, but now there are many other neighborhoods and restaurants to explore for a more authentic experience.
6. Maps are great to travel with, but try not to carry a guidebook around, like a Rick Steve's Europe Through the Back Door, which is a dead giveaway that you are a tourist. I would actually try to avoid his recommendations and head in a different direction to a neighborhood where you can explore and eat with the locals. I have a friend who went to a restaurant in Rome and every person or couple there had the guidebook! Sometimes the best finds are just to walk, explore and get lost.
7. When traveling, try to dress like you would at home in Chicago, New York or any major city in the US. No shorts, jeans or flip flops, unless you are at the beach, but tasteful with khaki's, a nice shirt or sweater for men or a nice pants, top or a dress for women. I always travel with a sport coat or blazer which is nice, particularly if you go to an upscale restaurant in the evening or to the theater, a concert or the opera.
8. The recent trend in many travel publications and websites like Travel + Leisure, AFAR and Jetsetter.com is all about what to pack, what to wear, what makeup to take and use, what duffel bag to travel with and what backpack to buy. More and more it seems like they are trying to make a commission on the sale of these items by having you click on a link. Don't focus on these things, but only on the experiences that you will have while there. If you try to dress too flashy, look too perfect with the perfect hair, makeup jewelry or luggage, you will definitely look out of place. There can also be safety issues in some locations if you wear your best jewelry or carry an expensive purse or bag.
9. No backpacks for me!! I do use a discrete shoulder bag, where I can carry my camera, maps and local information. Backpacks, though popular, are in my opinion are often what tourists use.
10. I avoid taking large group tours when possible, except for an occasional bike trip, walking trip or small group trip to certain areas of Asia. Here you can definitely see the tourists coming off of the bus with name tags and no idea as to where they are. This can also be a safety concern as they can be the targets for thieves or pickpockets. Often times, hiring a local guide in a strange city or in a place where the language can be an issue, is a good way to explore, but again blending in, as it looks like you are out with a local friend.
11. For people on cruises, the offered shore excursions can be a wonderful way to see and do something special while in port, but in some cases, you might just get off and explore on your own. I did this several years ago when I was on a cruise and we stopped in Cabo San Lucas. I hired my own driver and explored the lovely town and galleries of San José del Cabo and had a great lunch on the beach.
12. To better experience a place that you are visiting, I have a recommendation. I recently took a travel writing class in San Miguel de Allende, MX. One of our assignments was to pick a color and set out and walk and see what you found. I picked blue and immediately started seeing the blue doors of the old colonial homes. Then I noticed the blue color in the clothes of the locals. Jean jackets, blue pants and a man wearing a blue shirt. Then, I immediately started seeing the interactions that people wearing those colors were having along with the love and caring that they were showing to their children and others. It was a wonderful way to see the city, where I spend almost three months a year, in a different light. The next day I chose to focus on sounds. In a cafe, I started listening to birds chirping, wind chimes, church bells in the distance and the occasional motorcycle driving by. Both were great ways to be present and see a city in a different way. Try these yourself and you will have an entirely different experience.
For more travel destinations and recommendations, visit globalphile.com.