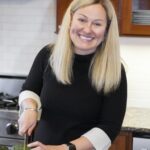 By Samantha Schwalm
Tis the season for entertaining. When I think of the holidays. I think of spinach pies.  I grew up making 200 mini spinach pies with my mother. The light, airy little triangles are still one of my favorite holiday appetizers. They can be made a head of time, and freeze beautifully.
Here is what you will need:
10 Sheets of Phyllo dough

4 cups of spinach

1/4 cup of onion

1 garlic clove

1 egg beaten

1/4 feta

1/4 goat cheese

Melted butter for brushing phyllo

Salt and pepper to taste
First prepare the filling:
Sauté the onion and garlic with a tbs of olive oil. Then add the spinach. Let cool completely. Next add the egg and cheese to the spinach mixture. Mix together.
Once your filling is ready, its time to start preparing the phyllo dough. Start by placing one sheet of phyllo on a work surface and brush it with melted butter or olive oil using a cooking brush. Spread another sheet of phyllo dough over the top and drizzle with some more butter. Cut the phyllo into 3-4 "lanes", depending on whether you want the spanakopita triangles to be small or larger. At the end of each lane, add one tablespoon of filling.Fold one corner to create a triangle and fold the triangle again onto itself until the entire piece of phyllo is used. Continue with the other phyllo sheets and filling. Brush each one with the melted butter. At this point you may freeze them until ready to bake.
When you are ready  to bake them, place on a greased  baking sheet . Place in a 375 oven and bake for 15 minutes. Until golden brown.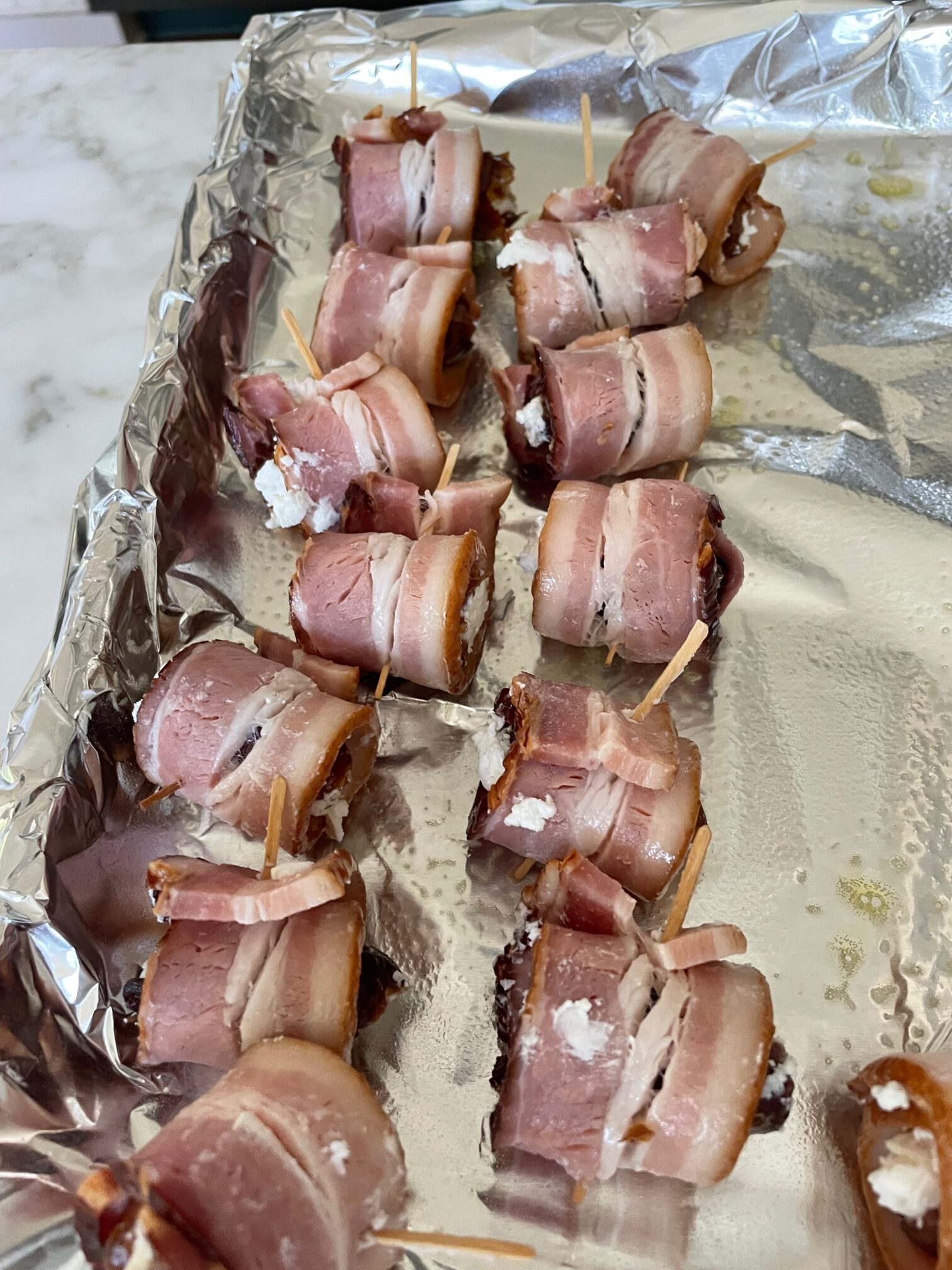 Another traditional appetizer for the holidays are watercress wrapped in bacon. I can honestly say, watercress could be one of my least favorite foods. I have never liked them. Much to my husband's chagrin, I do not foresee this changing in my life time. What I do love, is dates! I stuff my dates with either goat cheese or blue cheese, then wrap the dates in bacon. Bake them in a 375 oven for 20 minutes and serve warm.
Finally, if you have ever gone to a champagne bar, you might have had this final appetizer. Martha Stewart has been serving caviar this way for years. Lately, it seems to be the "trendy" way to eat caviar. It is quite simple. Get a bag of kettle potato chips. Place a 1/2 tsp of crème fraiche, then place a 1/4 tsp of caviar.
Happy Hollidays and enjoy!