BY JUDY CARMACK BROSS
Co-chairs Allyson Becker and Alison Heyman reconvened recently to celebrate the Gold Coast Fashion Award Show, the venerable 63-year-old jewel that is still the embodiment of fashion-forward. What began on a chic Mayfair runway at the long gone Gold Coast Ambassador Hotel burst forward in style in the hot Revel Fulton Market with fall trends from Neiman Marcus.
The Children's Service Board's (CSB) signature event, which raised $1.2 million in support the Ann & Robert H. Lurie Children's Hospital of Chicago, kicked off with a robust cocktail reception, which featured creative cocktails and beverages from Almighty Spirits, Bonanno Wine, DGL Distributors, Inc., Ravinia Brewing Company and Vitani Spirits, along with delectable menu items from many of Chicago's coveted restaurants, which included Aba, Amy Beck Cake Design, Angelo Gelato Italiano, Bear Stewart, Big Bowl Restaurant, Chicago Sweet Mandy B's, Dineamic Group: Barrio, The Eli's Cheesecake Company, Four Corners, Francesca's Restaurants, Le Colonial, Lou Malnati's Pizzeria, Rosebud On Rush, Rosebud Steakhouse, Shore Club, Steak 48, Theory, Wildfire, and Wao Bao.
The high-fashion presentation followed, with the evening concluding with a paddle raise and live auction featuring international travel, Chicago sports packages, and an in-home dinner with a famed Chicago chef up for grabs.
We spoke with Allyson and Alison on their take on the show, its history, and its important mission.
There is wonderful tradition and anticipation behind the show. What has stayed the same over the years?
 The show continues to be a fun social event that our guests attend year after year. There are some elements of the show that are consistent—delicious food and drinks, fabulous fashions, and, most importantly, money raised for the Children's Service Board's fundraising mission in support of the hospital. It is unique each year and no two shows are the same.
 Our favorite part is the energy that our guests bring to the night. The spirit of philanthropy is the most important tradition we continue to embrace. Our board is a group of women dedicated to Lurie Children's Hospital's vital programs through service opportunities, collaborative energy, and purpose-driven fundraising.
This year's enthusiasm and generosity were unprecedented and, as a result, we exceeded our fundraising goal and betted over $1 million for Lurie Children's. 
Tell us about the show.
 Fashion is fun! Each year we have showcased stunning looks from up-and-coming designers and, for the past 4 years, a presentation of fall trends from Neiman Marcus. Our guests tend to love fashions that are simultaneously whimsical and wearable, and this year's show struck that balance beautifully.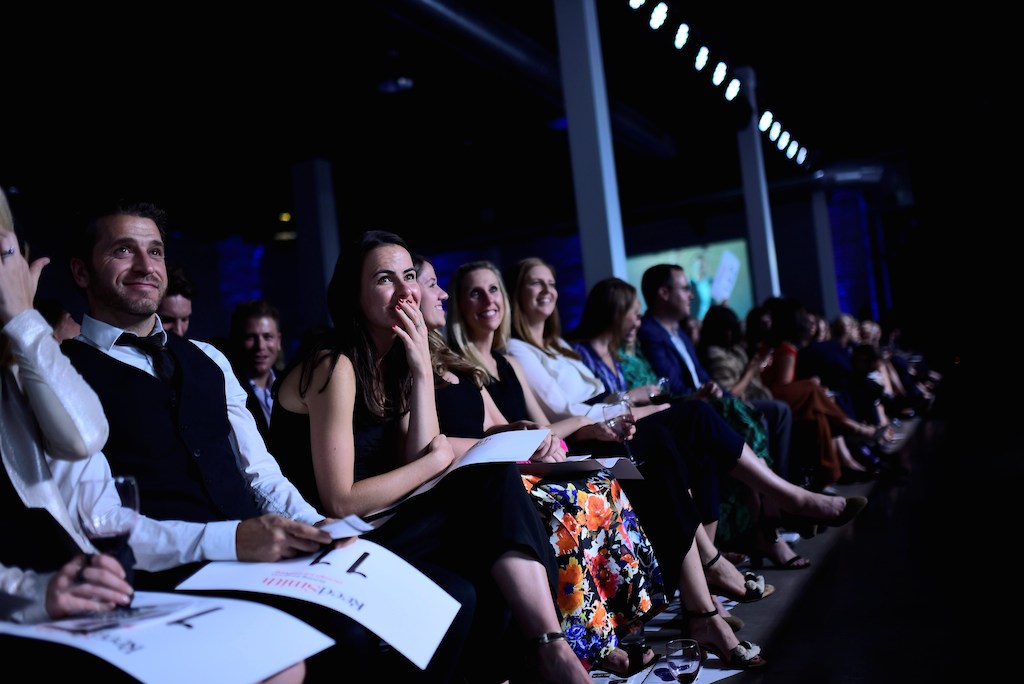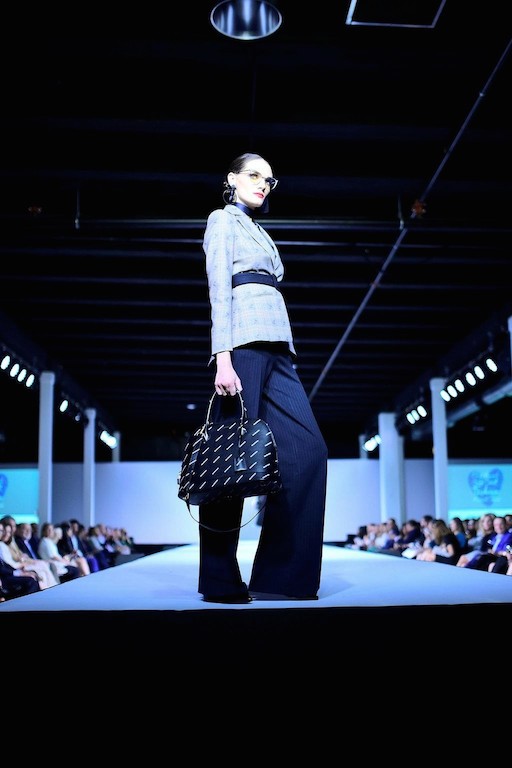 Many congratulations on exceeding your goal. What projects will you now be able to fund?
The Children's Service Board's current fundraising commitment of $2.5 million is benefitting the Department of Family Services. The department is funded entirely through philanthropy and includes a number of essential programs that help normalize the hospital experience and help speed healing by letting kids be kids.
Family Services includes such professionals as child life specialists, social workers, art and music therapists, teachers, non-denominational chaplains, interpreters, and activity coordinators. Special spaces include the treatment-free Family Life Center, home of the in-house Skylight TV channel, the Cubs Classroom, an infant and toddler playroom, a teen lounge, and an art room.
Most importantly, Family Services aligns with clinical teams to provide the best possible care and experience for patients and their families.
How do you personally relate to the hospital?
As mothers of young children, knowing that we have Lurie Children's 'in our backyard' is truly amazing. Not only do we know that our children will receive the highest quality of care, but they also will feel comfortable and safe in the hospital. Family Services allows kids to feel like kids, providing them with the best clinical experience and so much more. We are so proud to be part of the fundraising for this incredible department.
For more information about the Ann & Robert H. Lurie Children's Hospital of Chicago, visit luriechildren.org.
Photo credit: CloudSpotter