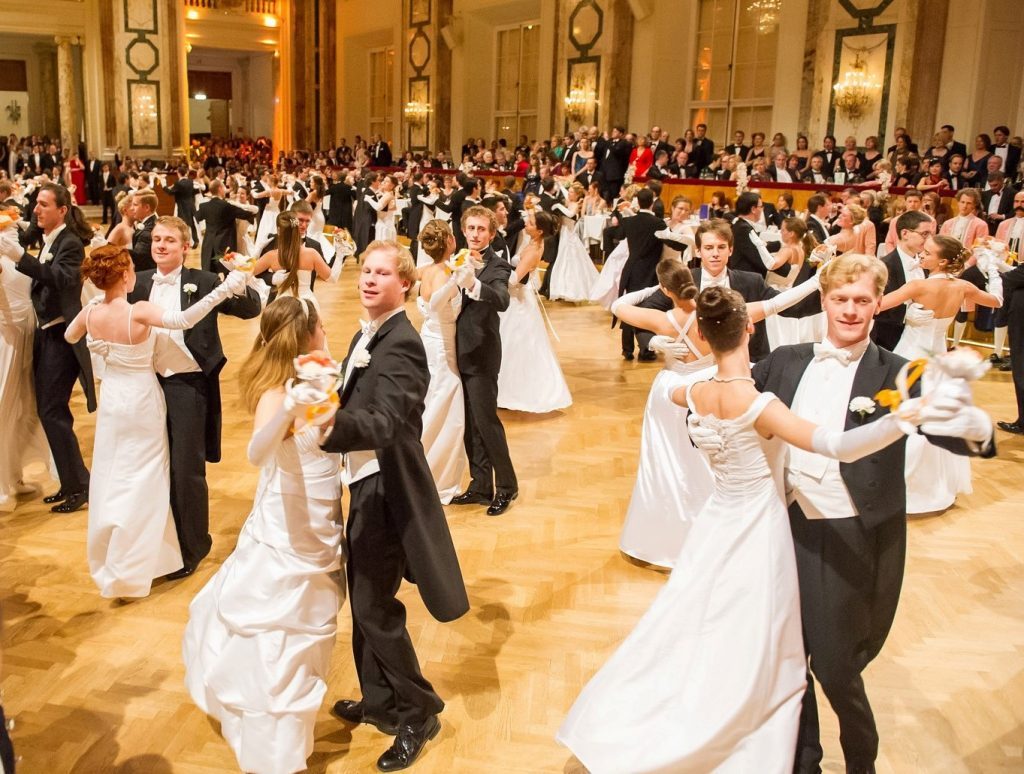 WHY DON'T YOU . . .
       . . . carve out an exclusive date for your annual benefit? And reserve it.
            No one would dare schedule a major social event for December 22; the The Passavant Cotillion and Christmas Ball has held the date for seventy years.
           The Lincoln Park Zoo commands the second Friday in July and the The Service Club holds the first Friday in November, just as Children's Home & Aid–when it was a major force–controlled the Friday after Labor Day.
           Once you have decided upon the annual date and ascertained that no one else owns it, register the date publicly, in writing and well in advance.
           Classic Chicago's DateBook will publish a date a year or more in advance to secure it—in effect reserving it.
GIVE A GALA!
VENUE
Sizes: From Large to Small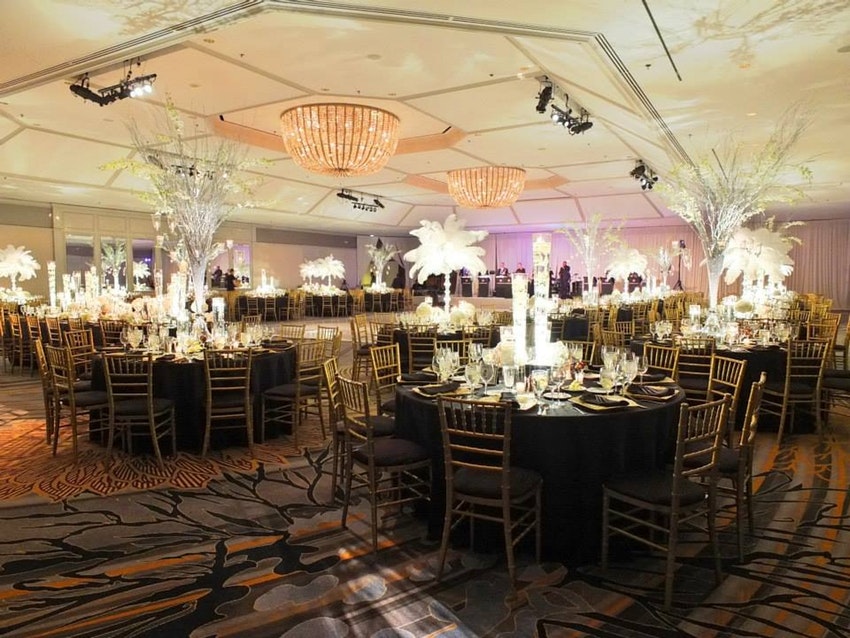 The Fairmont: Millennium Park. Location, loads of space and designs that reflect Chicago at the Lakefront. Seats 1,250.
The Grand Ballroom at Hilton Chicago: Iconic debutante destination. Considered one of Chicago's most stunning formal locations. Seats 1,1000.
Morgan Manufacturing—Fulton Market area.   Newly renovated pre-Fire building with Skylight Room and sunken dance floor. 32,000 square feet, 600 seated.
Crystal Gardens at Navy Pier: Oh, those Skyline views when you step outside. Navy Pier and good parking. Seats 600 guests.
The Gold Coast Room at the Drake Hotel hasn't lost its elegance since its grand opening, New Year's Eve, 1920. The gorgeous gold columns and East Lake Shore Drive views of Lake Michigan, whether dusted with snow or with sailboats on the horizon, are divine.  Seats 500.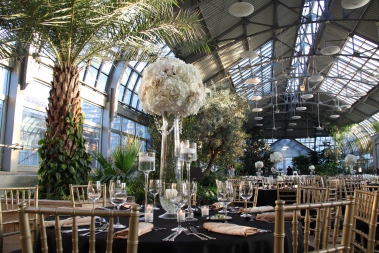 Designed as a pleasure ground by architect William LeBaron Jenney with gardens by the legendary Jens Jensen, the Garfield Park Conservatory is a Gilded Age triumph and perfect place for guests to explore lush greenhouses no matter what season. When using multiple greenhouses—known for "landscape art under glass"—seating can be for over 500 guests.
FORMULA FOR SUCCESS 
        From Abra Wilkin
In each Give a Gala celebrated Chicago party givers let you in on their top-secret formulas for success.  Learn from our experts on creating a mood, choosing the perfect date, seating a challenging table, and insuring the fun.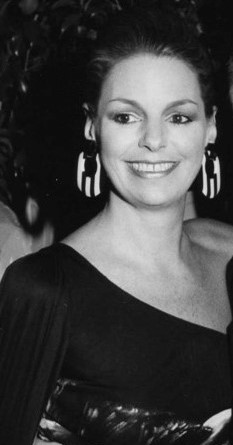 Abra Wilkin
Who but the matchless Abra Wilkin to concoct our first Formula for Success? Here are a few party tricks from possibly Chicago's most guest-focused hostess, our premier expert in setting the mood:
"Pick a time when people will look forward to your party and it will not be just another event. In January people are bored to tears and want to get out.  The first party after Labor Day is also a great time, people anticipate seeing one another after summertime."
"Themes are great ideas. Every party needs a tag. We have chili parties Lake Geneva where we all wear jeans.  I once had a pearls and lace party celebrating a joint birthday with my daughter, and I love a mariachi band and Mexican food for Sunday nights."
"Mix up the ages of your guests. You are the common denominator."
"When seating the guests you might put all the slightly boring people at one table, and they will get along just fine and enjoy talking with one another."
"Make your cocktail hour not too long and your hors d'oeuvres not too big—you don't want your guests to end up wearing then."
"Remember that the worst disaster is to run out of wine. This does seem to happen often at parties."
"Make sure that you supply the information needed on your invitation, the more the better as to time, dress, any other particulars which if left out could embarrass or confuse your guests."
"Who isn't a little nervous when they go to a party and maybe don't know everyone there? We all want to be liked.  My father always established a beachhead for himself with a little table. People came by to say hello.  Everybody wants to feel comfortable."
"Hire somebody you have fun with to help with party details. I have known some florists who act like they are giving the party."
"I am not a big fan of evites. When possible, mail invitations. They can really set the tone of the evening and people have something they can hold in their hand that gives all the details."
"Be mentally prepared for the party the day of and maybe give yourself a break and go out to lunch that day."
"I want everything to be perfect but I also realize that if something goes wrong then we all have something to laugh about.
Compiled by the Editors of Classic Chicago with
Andrea Aguilar and
Jonah Nink