By Stanley Paul
I checked out the Piccolo Club place out the very next day… and it was a far-cry from the Versailles (and really any of the New York clubs I had heard so much about). But it wasn't any average piano bar either; it was a pretty good beginning, and I was going to do everything I could to make a great first impression.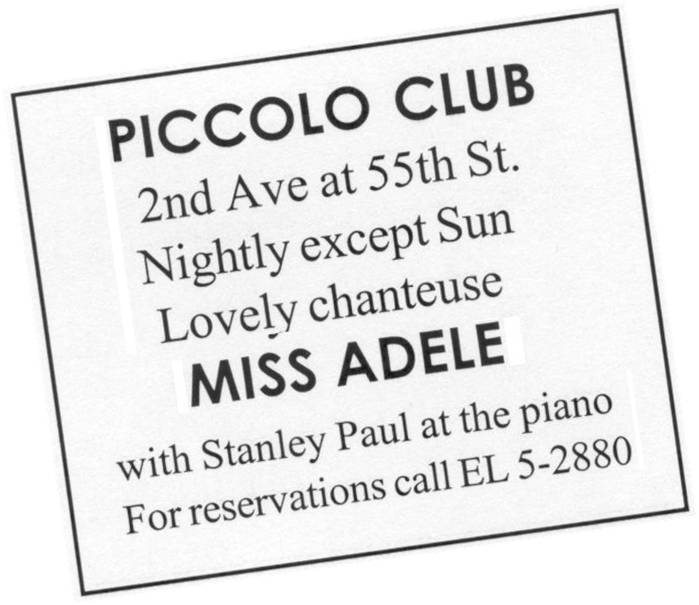 To get the attention of the club's owner on my opening night, I drafted a few telegrams and sent them to myself (and to this day I don't know where the hell I got the nerve). "Sorry we couldn't make your opening night sweetheart. Stop. We know you'll be a smash!" I wrote. And then I signed it, "Liz and Eddie." (Remember, this was late 1959, when Elizabeth Taylor and Eddie Fisher were America's most famous couple.)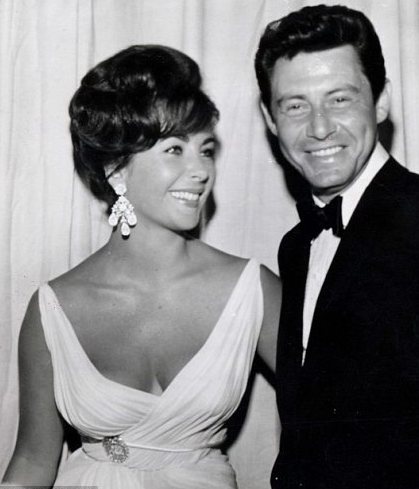 Liz and Eddie.
Can You Believe I Sent A Telegram In Their Names?
And then, I had the audacity to write another telegram supposedly from Elsa Maxwell (who I knew nothing about except what I had read in the high society columns of the newspaper), writing, "Wishing you nothing but the best dear Stanley… tonight and always. Stop. Your friend, Elsa Maxwell."
Elsa Maxwell.
I waited for a reaction from the owner, but no one said a thing (except Mr. Hermann, who thought it a little odd that such famous people were promoting the career of a kid whose wealthy parents didn't want him to pursue a career in show business). The only comment the owner made that first night was to point out that I should spend my breaks mingling and B-drinking with the older female customers at the bar (to make sure they kept drinking). I was to order whiskey, with the known plan that each time I would really receive watered-down iced tea. I can't help but look back and wonder, "Is this what my parents were hoping for when they spent all that good money on giving me piano lessons since I was four years old?"
When I wasn't on a break drinking iced tea with the tipsy older women, I was expected to accompany the chanteuse, Miss Adele, who looked like a refugee from Fredrick's of Hollywood. (Whatever she wore showed off her great cleavage, which was a fortunate distraction from her lousy voice.)
The "Amazing" Voice of Miss Adele.
Just making it to the end of my shift each night was an unforgettable experience. One of the most glamorous clubs I'd ever seen – El Morocco – was just a few blocks away, and I always made a point of stopping outside the grand entrance before I showed up for work. It was a place that attracted the kind of people who make sport out of being seen, alighting from their Rolls Royces to dance, mingle, and be photographed as much as possible. The women especially came dressed to the nines, with furs, gowns, and jewels… passing by in and out of the club in an endless stream all night. Id' never seen anything even remotely like it before, and I stood ogling everyone and everything until it was time for me to get myself to the far less grand Piccolo Club.
El Morocco.
Each night – or rather, morning – I finished work at four in the morning, proceeding to take the subway back to the Village along with dozens of other people shuffling in and out of the stations, many of them dressed in tuxedoes and probably head waiters or musicians like me. I'd go home, change my clothes, and often meet up with some friends who also worked the late – or rather, early – shift, then we'd all run to Chinatown to eat. New York really was the city that didn't sleep, and there was always something open somewhere. And by the time I was finally ready to call it a night – or rather, morning – it was usually just breaking dawn and normal people were starting to get ready to head off to work.
Chinatown.
My trial run at the Piccolo was extended to a three-month engagement, and now that I finally had what I considered a well-paying job, I could really start exploring this strange and wonderful place that I now called home. The phrase "I'd died and gone to heaven" could not have fit me better; I spent every moment walking, listening, reading, practicing, and visiting the clubs I had dreamed of all my life.
As a new year dawned and 1960 began, live entertainment was everywhere in New York; every hotel had at least one dance band, with the larger ones featuring headline entertainers. The Waldorf Astoria had Xavier Cugat, the Roosevelt had Guy Lombardo, while Vincent Lopez and his orchestra were drawing the crowds every night to the Taft.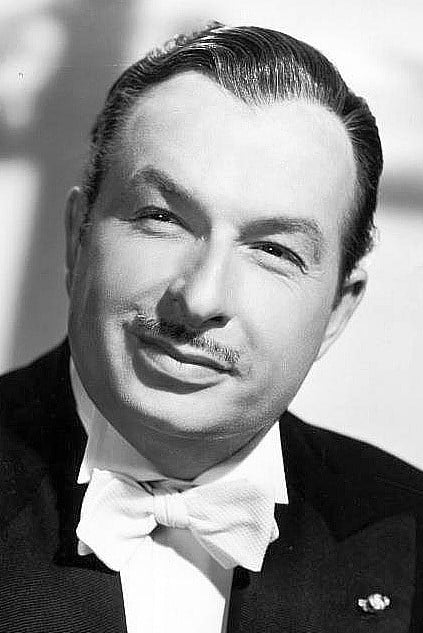 Xavier Cugat.
The Incomparable Hildegarde was still packing them into the Persian Room of the Plaza.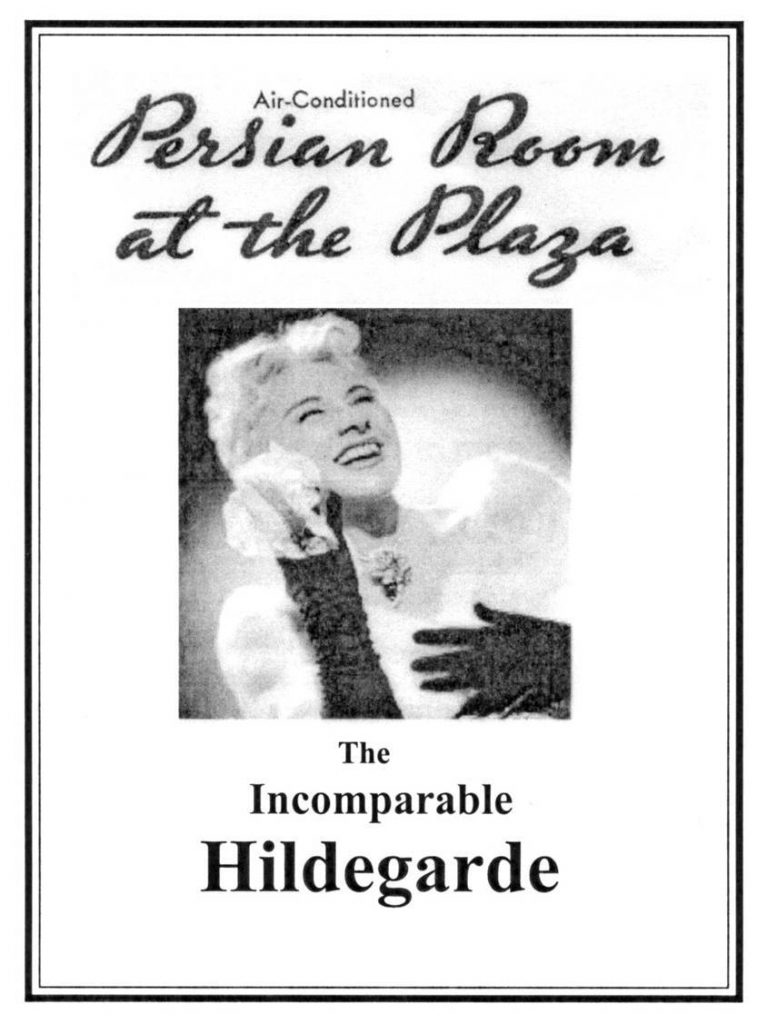 But the ultimate in chic was the sultry Julie Wilson: appearing in the Masonette Room at the St. Regis.
The Latin Quarter – on the corner of Broadway and 48th St., usually headlined by entertainers like Sophie Tucker, Mae West, and Liberace – was owned by Barbara Walters' father, while the Copacabana had stars like Frank Sinatra, Tony Bennett, and the Will Mastin Trio featuring Sammy Davis, Jr.
The Latin Quarter, Owned By Barbara Walters' Father.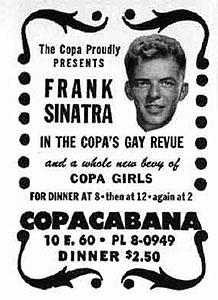 I couldn't afford even a tenth of the cover charges at these places, but once in a while, my heart would pound as I caught a magical glimpse of the performers. The East Fifties – as the east side of town was called – were just filled with nightclubs of the smaller sort, some of which – despite their misleading size – boasted fabulous talent. Bobby Short, who was starting to make a name for himself, was at the Blue Angel (this was years before he became a fixture at the Carlyle), and the wonderful Mabel Mercer was holding court at the RSVP on E. 55th St.
I'd spend my afternoons rummaging through second-hand stores and those wonderfully mysterious antique shops they had all along 3rd Ave. (My childhood preoccupation with collecting antiques had grown itself into a full-fledged hobby by then, and to this day remains a great source of personal enjoyment.) I'd find old recordings, sheet music, and all sorts of fascinating things people were foolish enough to be throwing away.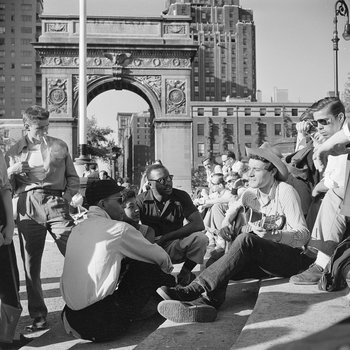 New York's Greenwich Village was a Mecca for unusual characters who gave the neighborhood its unique style. One of these that I frequently ran into was a young girl around seventeen or eighteen years old who always caught my attention with her incredible get-ups (combining red velvet skirts, gold 1920s-style shoes, and bizarre, clashing fabrics) and Cleopatra eye makeup. And she always was carrying shopping bags as she went in and out of the thrift shops; strange wasn't the word for her… no, she was outrageous and weird in the most whimsical, wonderful fashion. Though we crossed paths dozens of times, we never spoke – in fact, we never even met – but each time I saw her, unique impressions were lodged in my memory (impressions which remain to this day).
Later that fall, I was able to sublet my own rent-controlled, large apartment on Grove St. (a much livelier section of the Village), back in the days when $100 a month could get me a dream place of my own in New York. It took most of a weekend to move, although my "luggage" consisted mainly of dozens of shopping bags filled with sheet music.
A few days after moving, I decided to get to know the neighborhood a little better, and found myself on Bleecker St., following my nose into a wonderful  Italian bakery called Zito's, where a heated discussion was taking place.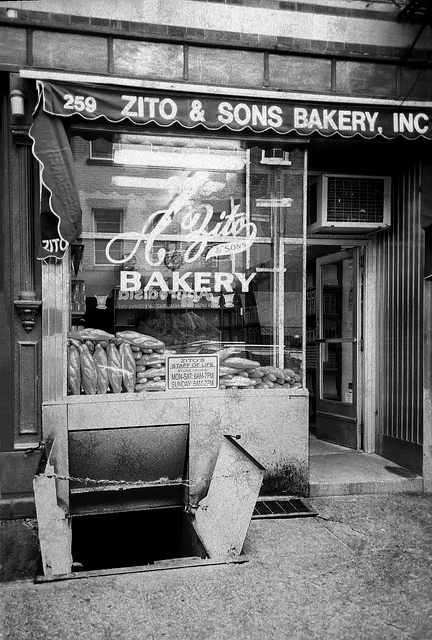 The Wonderful Zito's Bakery.
"An angel, I'mma telling you!" a short, fat woman kept repeating. "So help me Gahd, you gotta hear her to believe it!"
"It's true!" the old man standing in front of the counter confirmed. "I heard her just last week, the most beautiful thing you've ever heard! Her voice! Her voice!"
"She is a different one, I'll give ya that. I mean, the outfit she wore! Ahh… but you're right, as usual… that voice!"
"Who's voice?" I asked inquiringly.
"Ahh, the singer at that club over on 8th St." everyone seemed to say at the same time!
"Which club?" I asked, and was promptly informed by a chorus of voices that it was the Bon Soir.
Any voice that could draw more attention than Zito's delicious Italian bread aroused my curiosity… so I made a point of seeing her that very night. Though the singer was very young – just a girl, really – and not standard-issue attractive, her voice was everything the people in the bakery said and more. I was captivated… and not only that, I recognized her! This was the girl with all those shopping bags (and Cleopatra eye makeup) I had seen in all the thrift shops!
And her name? If you haven't guessed already, it was Barbra Streisand!
The Very Young Barbra Streisand.
Nights at the Piccolo continued as they'd always been, and I wore my signature smile and black tuxedo every evening. But change was in the air… and nothing in my life would ever be the same. I went running after my future one small step at a time.
The first step came in the form of an offer from William Rosen, who owned Gatsby's, an elegant and popular restaurant on 1st Ave. and 49th St. He'd heard me play at a party one evening, and offered me a job for $150 a week; not only was this $25 more than I was making at the Piccolo, but it meant that my nights of sitting at the bar pushing drinks would be over. And along with the end to swilling iced tea, moving to Gatsby's meant I would no longer be accompanying the voice of the incredible Miss Adele! Needless to say, I accepted immediately.
The atmosphere of the place was exhilarating, with ornately carved mahogany and red-flocked wallpaper. Tiffany glass sconces lined the walls, as did the glamorous people waiting for tables. But the best part of the whole thing for me was that sometimes the patrons would stop talking long enough to actually hear me play!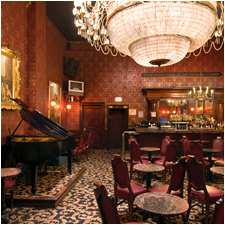 Gatsby's.
I was seated at the piano one evening when this big, buxom woman appeared with what seemed like the offspring of every chinchilla that had ever mated draped over her ample shoulders. (I guessed her to be in her seventies.) Sophie Tucker, the last of the "Red Hot Mamas," and her entourage slowly made their way to the table just in front of the piano.
"Hi ya, Soph!" one customer remarked after the other, but I'd recognized her before a single word was uttered (from appearance I'd seen on the Ed Sullivan Show). "If my father were only alive to see this!" I kept telling myself, my eyes glued to her table for the rest of the night.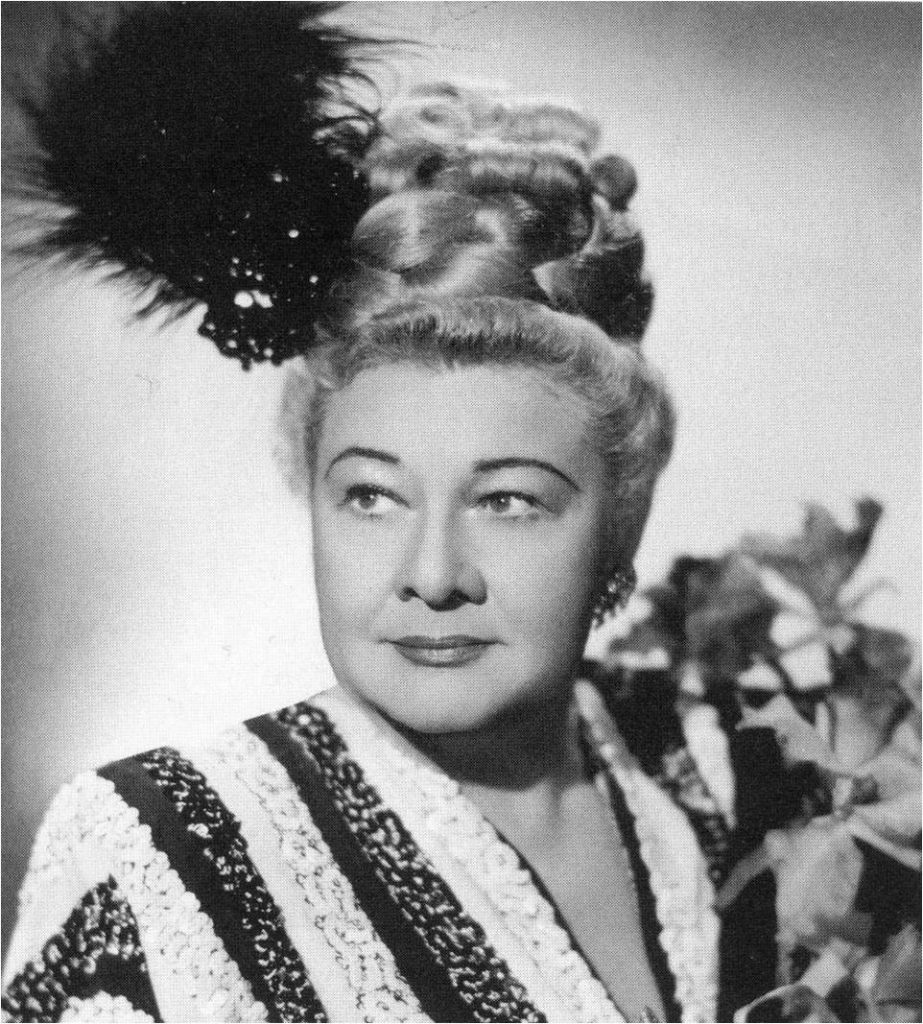 The Last of the Red Hot Mamas Herself.
She ate her dinner and, every few minutes, looked up at me approvingly as I played. Eventually, she came right up to the piano and said, "You play some mighty fine piano kid." After a few minutes of conversation, she said, "Kid, I'm gonna give ya some advice. Anybody who says they like the way ya play, get their name and address – or their business card – and put them down in a book. Then, as you move from job to job, mail cards to everybody telling 'em where you'll be appearing and when. Buildin' up a following, they call it." She spoke with a serious expression on an otherwise jovial face, "That's the first step! Gotta have it… and don't you ever forget it." (Within a few months, if anybody so much as said 'hello' to me, I soon had their name and address. And in those years, postage was so cheap you could send out fifty cards for a buck… so, little by little, I followed Miss Tucker's advice and began to build myself a following.)
As our conversation drew to a close, I thanked her for her advice, but then, a little later – just as she was turning to leave – I blurted out, "Miss Tucker?"
"Yes?" she responded.
"Do you happen to have a… card?"
"Ahh, hah, hah! The kid learns pretty quick!" she laughed as she handed it to me. "You know, my piano player Teddy was about your age when he started playing for me. You bring back a lotta memories!"
Editors Note: For more about this fascinating period in Stanley's life, go to our This and That archives for My Playing for the Duchess of Windsor, published on December 25, 2016.
Excerpts for this series were taken from Thank My Lucky Stars by Stanley Paul, as told to Diane Palmer.