A Chicago-based firm is using artificial intelligence to help drive a revolution in sports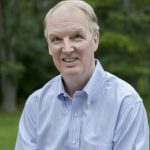 By David A. F. Sweet
Remember Moneyball? The true story of how Oakland A's general manager Billy Beane constructed consistently strong baseball teams on a small budget brought to the world's attention the importance of data analysis in sports. (No doubt Brad Pitt, the star of the movie, helped spread the appeal of the unsexy term.)
Today, artificial intelligence (AI) is driving a revolution in sports as data analysis did earlier in the century. But this one will likely have much bigger consequences, as sports data and technology firm Stats Perform in Chicago believes.
Here's an example. For pro general managers and college recruiting staffs who decide whom to trade for, whom to draft and whom to recruit — decisions that make or break teams and careers — AI offers in-depth knowledge never before available.
"Let's say you're looking to fill out your soccer team, and on paper, two strikers look similar," said Nancy Hensley, Chief Product and Marketing Officer at Stats Perform on LaSalle Street. "We look at millions of matches to determine 10 playing styles that might fit a team. Artificial intelligence is making what couldn't be measured before measurable."
AI can also have an in-game role. Think of a harried NBA coach near the end of a contest. Crowd screaming, he's trying to figure out play calls, timeouts — and most importantly, who should be on the court.
"A coach can't process all of that information in 10 seconds, but AI can," Hensley said. "Coaches can run AI models for the changes a substitution would make or how a defense is likely to defend against a set play. The true value of AI is its ability to scour vast amounts of data in seconds to generate quick results and insights."
Stats Perform's commitment to AI shows up (not surprisingly for a data company) in the numbers. Around 50 data scientists are dedicated to AI, and they work with about 100 engineers to create AI solutions. The firm has filed more than three dozen patents connected to AI. At the same time, Hensley knows AI is only as good as it is consumable. Make it too complex, and the value vanishes.
Stats Perform started tracking players near the turn of the century, so unfortunately, global stars such as Michael Jordan were not tracked. But the firm can analyze broadcast video — such as Jordan's final shot with Chicago that won a championship for the Bulls — and extract a strong level of detail from the images. Today, it can compare his shots, rebounds, passes and moves across time.
Previously known as STATS — which stood for Sports Team Analysis and Tracking Systems — the firm was launched 40 years ago by John Dewan, a baseball statistics aficionado, in his basement. In 2019, STATS merged with Perform Content. Stats Perform supplies speedy data feeds to media, broadcasters, European sportsbooks, and others. Working with the biggest names in sports among its 1,500 or so clients, Stats Perform covers more than 400,000 matches a year, and during those contests often drives fan engagement through stadium visuals, hoping to keep young fans' eyes away from their iPhones.
This year, of course, the company's coverage of sporting events has been sliced drastically. Hensley –who arrived at Stats Perform following a length stint as Chief Digital Officer of IBM Data and AI — started her new role amid the cessation of global sports competition. Still, she pointed out how AI kept Stats Perform busy.
One product launched earlier this year, The Analyst, combines data and AI capability to tell a story. For example, the company put out a piece on social media entitled "The Chase for .400 Is (Kind Of) On." As every baseball aficionado knows, Ted Williams was the last player to bat above .400 nearly 80 years ago. With a shortened season likely, the piece explains how current batting-average trends may not factor in as highly as they used to, while displaying it all through charts that will make zealots salivate.
"We are able to use AI, powered by current and historical data, to provide more accurate predictions of how careers and seasons are likely to unfold," Hensley explained.
The deep dives are impressive. For example, Stats Perform can assess the value of NFL offensive linemen, even though they comprise one of the rare positions in sports that lack statistics readily available to fans. Said Hensley, "We can break out the expected value of each offensive lineman, how they are likely to fair in each matchup, and what sort of pocket pressure a QB can expect."
Though only at Stats Perform a short time, one senses how Hensley has been wonderstruck by the opportunities ahead. Said she, "To see how AI will disrupt sports is exciting."
The Sporting Life columnist David A. F. Sweet can be followed on Twitter @davidafsweet. E-mail him at dafsweet@aol.com.