By Lucia Adams
In 1966, yes 1966, I threw an ivory necklace and a netsuke carving into the Seine to protest ivory harvesting and the mistreatment of elephants.
Saba Douglas-Hamilton, warrior-heir of the premier family of elephant preservationists and proprietor of the Elephant Watch Camp in the Samburu National Reserve in Kenya, was the keynote speaker at the Inaugural benefit For the Love of Elephants at a private Gold Coast club on October 3rd.  Many of the 200 supporters attending had visited the camp led by Lori Souder whose travel agency HTAT Journeys has raised awareness of the illegal ivory (and rhino horn) trade fueled by ancient Oriental superstition.
Saba who employs modern media and global awareness strategies in conjunction with the Wildlife Conservation Network to stem the surge in ivory poaching has turned this tide of crime in Samburu with the help of rangers and game wardens like David Dabellen, Head of Field Operations for Save the Elephants, who with Frank Pope, CEO of STE, and Gemma Francis, Head of Fundraising for the organization, attended the benefit.
The audience was moved by Saba's talk about the matriarch Boadicea the caring custodian of a herd of females and babies, who with other members of Loxodanta Africana share the emotions of we humans have, the power of empathy, consciousness of immortality, altruism and love.
The benefit raised $105,000 to fund a large range of projects including scholarship programs for high school students, beehive fences to keep elephants out of farmer's shambas, CPS enabled tracking collars, aerial tracking patrols, (perhaps someone reading this will sponsor the Elephant Collaring Project for three years). As Saba noted each and every individual action like a butterfly's wingbeat can create a hurricane of change to propel a sustainable co-existence between wildlife and humans.
Among butterfly wings were the benefit committee Jen Kasten, Alissa Shulkin, Wells Ryan, Lisa Bailey, Suzette Bulley, Meaghan Benjamin, Maggie Meiners, Alison McNally, Lori Souder and Meredith Wood-Prince.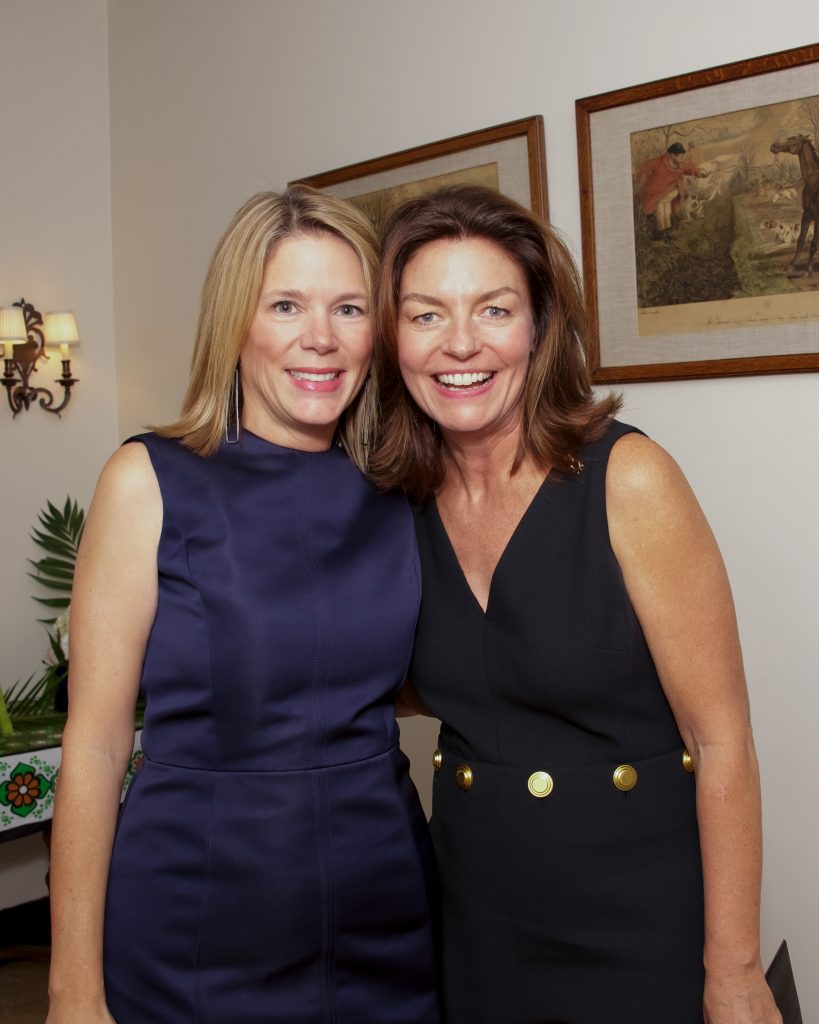 Jennifer Kasten. and Lori Souder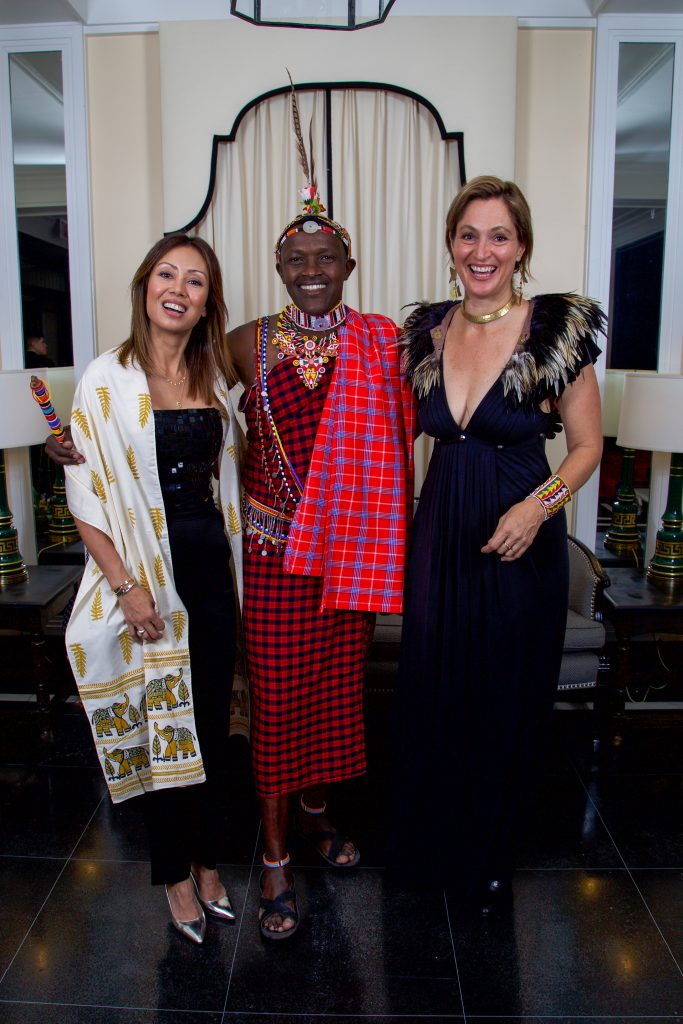 Anadil Johnson, David Daballen, Saba Douglas Hamilton.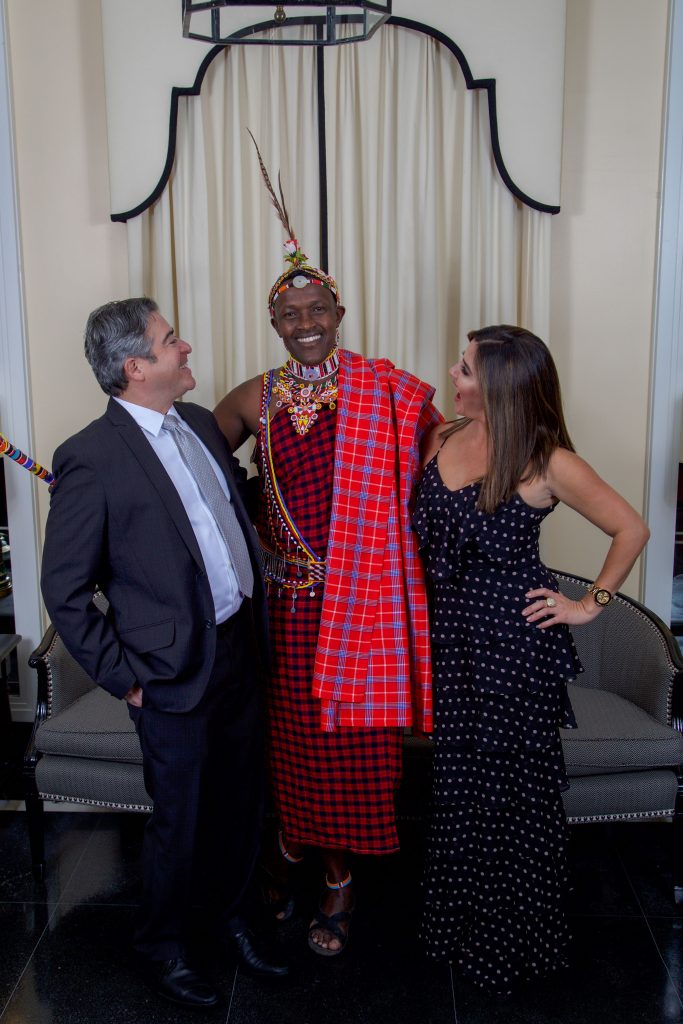 Santiago Moreno, David Daballen, Pili Coellar.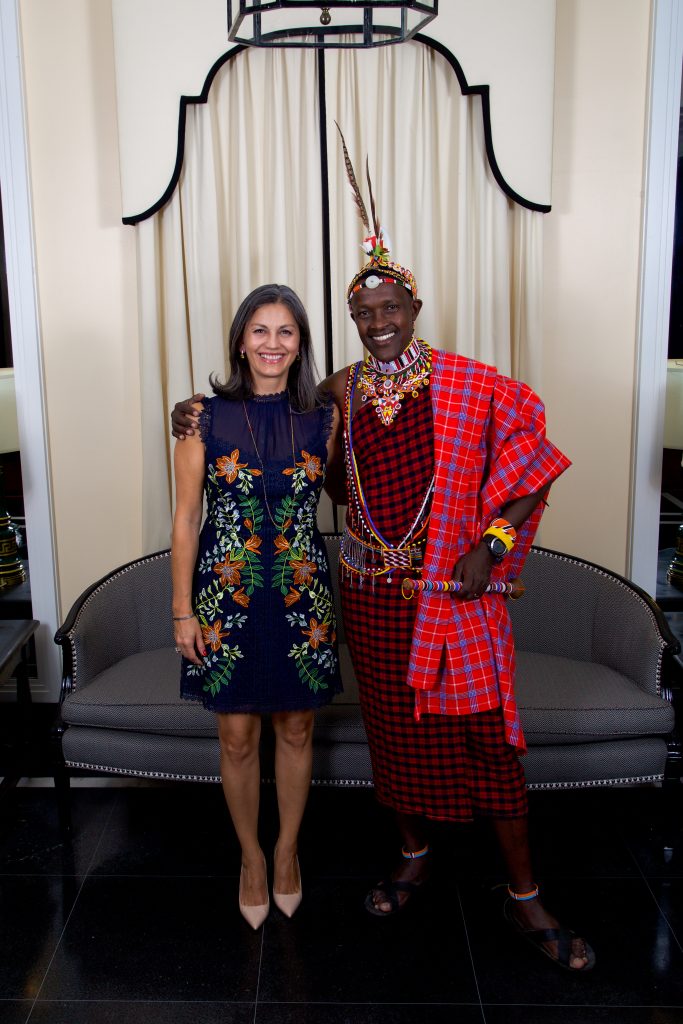 Adriana Sanandres and  David Daballen.
Meaghan Benjamin,  Rhonda Hoff,  Nyro Murphy.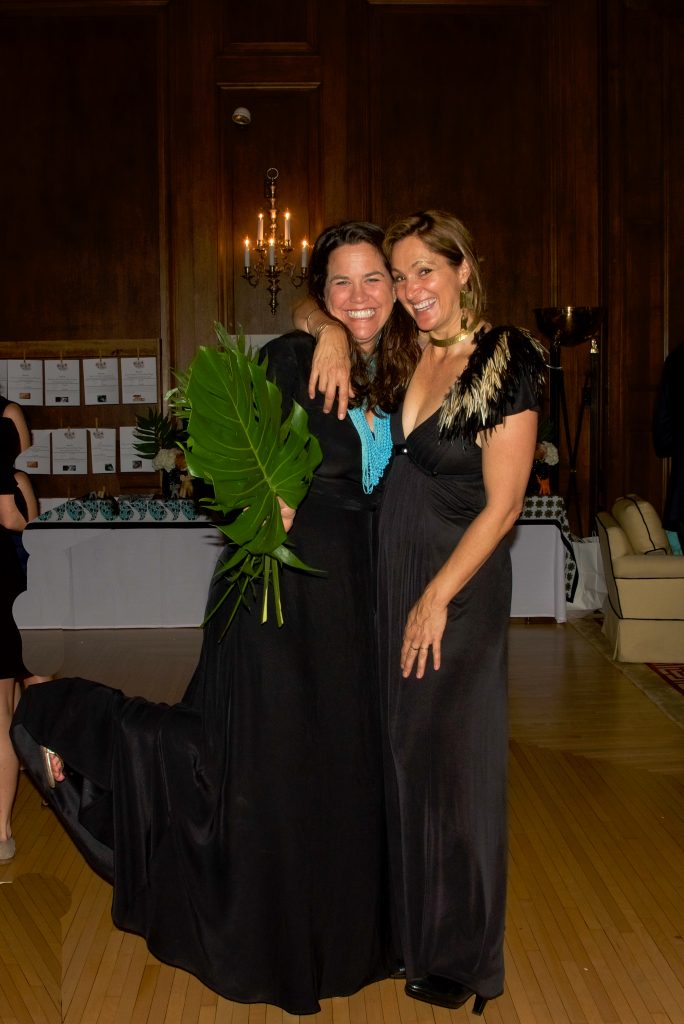 Alison McNally with Saba Douglas-Hamilton.
Photo Credit:
Lisa Gottschalk Photography